❯
Sex Ed
Oct/30/2023
Last Update: October 30, 2023
685
7 min read
What's Killing Your Buzz? 7 Sex Toy Mistakes You (Unknowingly) Make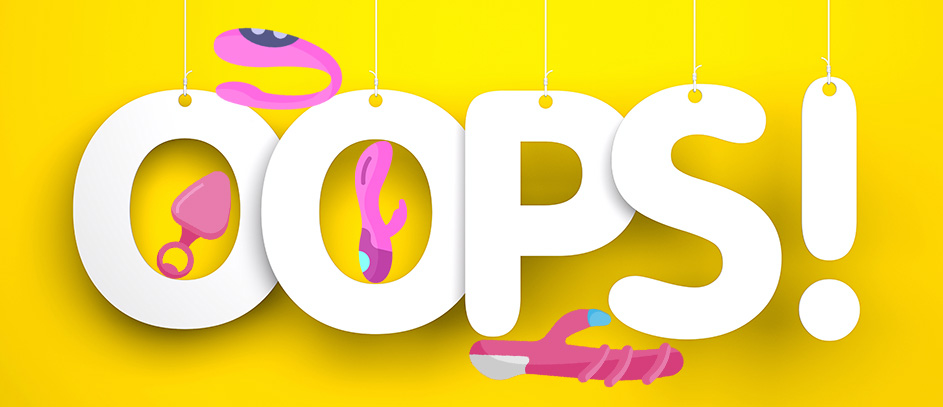 Welcome, my sweet, sweet sinners, to another chat with your Queen of everything naughty, Lola Lovegood. Now, I've had my share of fun with bedroom gadgets, and I have a trove of prized possessions to brag about. But that doesn't mean that every ride was smooth.
Oh, no, darling! I've made just about every sex toy mistake there is before I acquired the royalty status I now hold. And today, I want to share my (not so) pleasantly earned wisdom with you.
What say you, my daring darlings? Ready to unravel some juicy gems and indulge in a feast of frisky faux pas? (wink)
Decoding the Do's and Don'ts of Dalliance Delights!
When it comes to solo play, sometimes, just sometimes, we all make a bit of a boo-boo! Now, don't you pout, my lovelies, for today is all about uncovering those sneaky little missteps and turning those "Oh no's!" into "Oh yes's!". So, prepare yourselves as we navigate through the thrills and spills, the peaks and the… well, not-so-peaks.
1. Size Matters: Bigger Isn't Always Better, Darling
Let's kick this off with a classic blunder – thinking bigger is always the key to that toe-curling bliss! (wink) It's a sultry world of desire out there, and sweethearts, size does matter, just not in the way you're wiggling your eyebrows at! I've seen eager beavers grabbing the most ginormous gadgets, dreaming of seismic shudders, only to realize – oopsie-daisy – comfort is the real queen of climax!
Remember, my loves, pleasure isn't a one-size-fits-all affair. So, explore, experiment, and, most importantly, know thyself! After all, in the land of lust, it's the fit, not just the size, that hits the spot!
2. Lost in Translation: When Your Vibrator Speaks a Different Love Language
Ah, the tantalizing tango of tech and temptation! Ever found yourself buzzing with anticipation, only for your beloved vibrator to start singing a different tune? Oh, the tragedy, sweeties!
Imagine, there you are, on the brink of bliss, and your vibe decides it's time for a game of Marco Polo! Frustrating, isn't it?
Communication, and by that I mean instruction manuals, is the key to every relationship – even with your naughty little gadgets! So, explore those buttons, decode those pulses, and, for heaven's sake, make sure you and your buzzing companion are on the same sultry page! After all, we wouldn't want to get lost in translation, now would we? (wink)
✍️ Lola Lovegood recommends: Oh, I know, those tiny pamphlets that come with our toys can be dreadfully dull. But tucked between those tedious lines lie gems of genius! So, before you dive deep into pleasure's abyss, give those instructions a flirty glance. You'd be surprised how many boo-boos they prevent, ensuring your toy's tantalizing talents truly take the stage. And let's face it, nobody wants a surprise mid-soiree unless it's the delicious kind!
3. Battery Blunders: Powering Down at the Climax? Tragic!
Ah, shall we gab about those heart-stopping instances when you're cresting the waves of ecstasy and wham! Your trusty little companion thinks it's time for a snooze. A real tear-jerker, right? It's like being left in the lurch and a tad bit parched if you're picking up what I'm putting down! (wink)
Sweethearts, let's make sure those batteries are as juiced up as your lascivious longings. Give them a glance, a double-take, and perhaps indulge in a cheeky trial run! Because, in our sinful samba of sensuality, is there anything more heart-wrenching than the lights going out just as you're reaching the crescendo of carnal bliss? So, keep that electric vibe alive and those crescendos, well, escalating!
4. Lube Fiascos: When Your Lube Doesn't Match Your Vibe
It's common knowledge that using a toy without lube is like deepthroating without, well, lube – dry and uncomfortable. Our bedroom playmates need a little assistance to glide with sass. But honeybuns, that doesn't mean you get to throw in just any gooey substance in there and call it a day.
Silicone lube with a silicone toy? Now, that's a disaster of orgasmic measures. Water-based lube with anal play? You are looking at a sore bum tomorrow, hun.
So, learn the rules, stick to them, and then you can go frolic with your toy wherever and however you want it. Lather on!
5. Clean Freak: The Perils of Letting Your Toy's Hygiene Slide
Shall we get real and dish some dirt while we're gabbing about keeping it all crystal clear? (wink) Giving the cold shoulder to your toy's spruceness? Oh, darling, that's downright naughty in our temple of temptation! Picture rolling out the red carpet for a guest in a cluttered castle – total vibe buster, right?
Honeybuns, your tantalizing trinkets crave affection and thorough pampering! Neglecting neatness can morph your pleasure dome into a less-than-regal realm of ew! So, bask in the bliss, but don't forget – a spick-and-span toy is a pure joy; a grubby one, a big no-no! Keep them immaculate, and your escapades will be downright celestial!
6. Storage Wars: Tucking Your Toys in All the Wrong Places
Ever caught yourself in the middle of a storage battle, squirreling away your prized possessions in the most peculiar hidey-holes? Hands up, we've all been there! But, sweetpeas, stashing them amidst worn-out socks or under squeaky floorboards? Oh la la, that's quite the scandal!
These playful companions of ours are worthy of a palatial pad, not a cobwebbed cubby! Keep in mind that secret storage doesn't necessarily mean dark, dusty, and filled with webs. In my world, secret equals silky, sultry, and oh-so-deliciously naughty.
7. Possessive in the Healthy Way: When Your Toys Please Way Too Many Masters
I get it, I get it. In the heat of passion, it's just too easy to lose yourself – and a bit of common sense, too – and become too generous with your bedroom gear. But making your devoted toys serve another master? Oh, darling, that's just wrong on many levels.
I mean, you wouldn't pass around your toothbrush, now would you? Well, your other crevices are just as shy and sensitive, so give them the privacy they crave. After all, your toys are your prized possessions, and we don't go around sharing those!
"Honey, allow Lola to tell you the truth: it might not look like it, but wielding a sex toy requires a dash of finesse. So, take time to learn about it, treat it right, and most importantly, keep it to yourself! See you in the seventh heaven!"
Dishing Out Savvy Solutions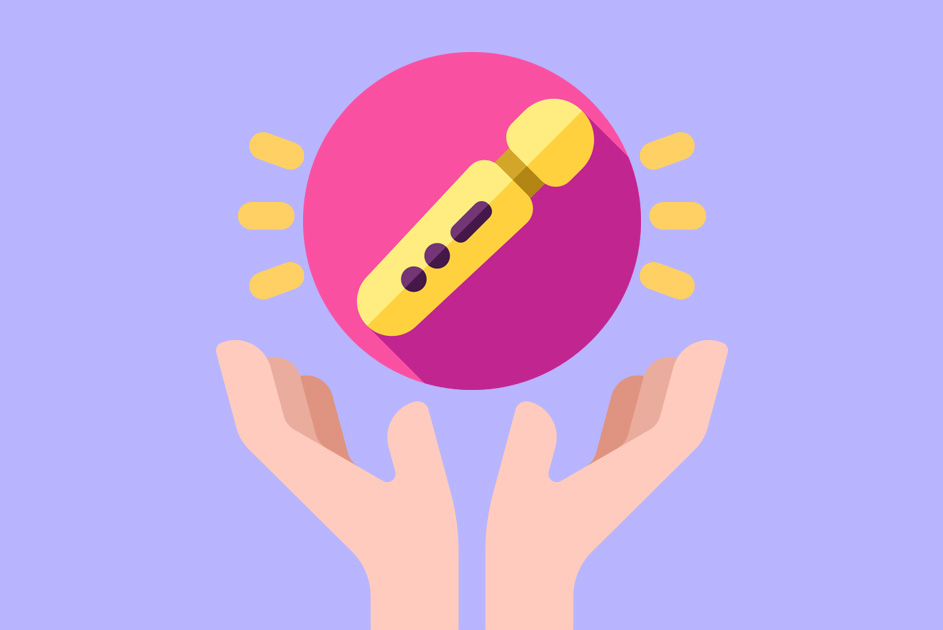 Recognized yourself in one of those mistakes above, hun? Don't sweat it! There are no innocents on this side of kinky. (wink)
Now, it's only a matter of doing something about it. After all, we want our cherished playmates to keep us hot and bothered for a long time!
Keep 'Em Clean, Lean, and Mean: Washing Away Your Sins
My loves, after you had your fun among the sheets (and I know it was wicked, wink), it's time for the aftercare. And I don't mean just for you and your smokin' hot partner. Oh, no, sweetheart, your other bedroom companion deserves some lovin' too!
A bit of warm water and soap should do the trick. And for those on the neat freak side? Boiling should put your mind at ease!
Crafty With Concealing: Where Caring Meets Secrecy
It's just too easy to shove your toy under the bed/into the bedside drawer after you are done. I mean, after a romp like that, who has the energy to get up and store it properly, right? Wrong!
Your toys demand special boxes and lux storage spaces. Think elegant, clean, and dry!
Going Solo: All Yours and Only Yours
Don't be afraid to call dibs on your devices, honey! It's not selfish – it's common sense.
Got a hankering for a shared shindig? Then condom it is, my friend! Oh, and a thorough cleansing sesh afterward. (wink)
💡 PRO TIP: On the prowl for your next naughty keepsake? Don't forget, reviews are your raunchy treasure map. Dive into the online oasis of indulgence and sift through the sagas of those who've danced the daring dance ahead of you. Dodging a faux pas becomes a cinch when you listen to the murmurs of the mischievous. 'Cause, my scrumptious sweeties, in the realm of risqué revelations, it's always savvier to be in the know than left in the low.
Amp Up the Antics, Sidestep the Slip-ups
Oh, my lovely legion of the libertine, what a delicious dance of decadent discoveries we've been waltzing through! (wink) Armed with every spicy secret and enticing enchantment, we're on a one-way trip to a playground of pleasure, minus the mishaps!
So, how about we write our own chronicles of carnality, crank up the bliss, and make sure every tryst is a symphony of seduction! Eager to lift your liaisons and dodge the debacles? Plunge into the plush, revel in the romantic and darlings; let's keep the flavor flamboyant! Until we spin another tale of temptation… Keep the play in full sway and stay ravishing, my sweet rebels!
FAQs
Oh, you mischievous minx! Keeping our naughty knick-knacks gleaming is a must! Neglecting cleanliness can roll out the unwelcome mat to some uninvited guests (we're talking bacteria, sweetheart!) at your personal fiesta. A swift scrub post-frolic keeps the pleasure train chugging along!
You betcha, my indulgent darlings! Some lubes can indeed play the role of forbidden apple – enticing, yet ensnaring! Silicone-based concoctions and silicone toys? That's a dalliance destined for doom! Stick to water-based wonders for a harmonious, hiccup-free rendezvous!
Sharing can be caring, but with toys, it's a tricky tango! If you're swapping, use condoms on those cheeky charmers to avoid passing more than just pleasure. Safety first in the symphony of sin!