❯
Sex Ed
Mar/16/2023
Last Update: March 16, 2023
452
8 min read
Kinky Contraptions from the Land of the Rising Sun: Discovering Weird Sex Toys from Japan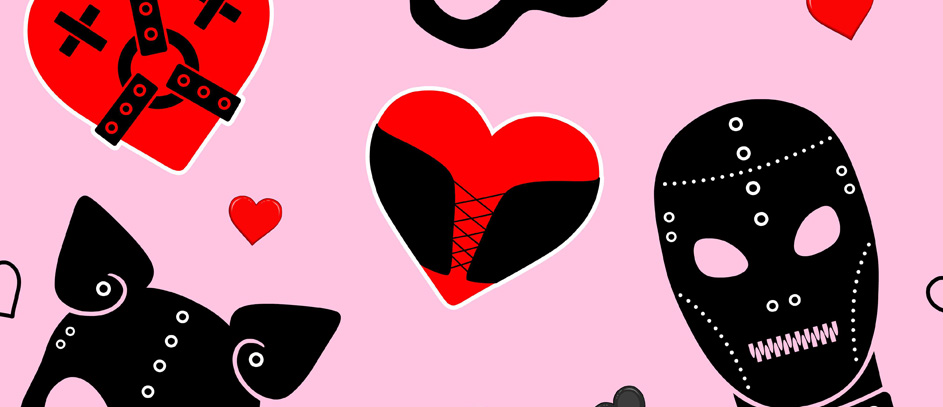 Well, hello there, my naughty little friends! It's your Slut Queen herself, and today we're taking a deep dive into the kinky, freaky world of Japanese bizarre sex toys. And let me tell you, these gadgets are not for the faint of heart.
Now, I've always been a fan of toys that are a little off the beaten path, and the Japanese sex toy industry certainly knows how to deliver. From pleasure stools to pocket pussies that are shaped like… well, let's just say you won't find these in your average toy store. These playthings are so wild you might just need a safe word (or two) before you reach the end of this post!
But hey, if you're feeling bold and looking to explore the limits of your pleasure, then you're in the right place. We'll be taking a peek at everything from the absurdly hilarious to the downright dirty. Whether you're into robot dicks or toilets or something in between, Japan has got you covered.
So come on, let's get down and dirty with these weird sex toys from Japan.
Toto, We're Not in Kansas Anymore: Insane Japanese Male Sex Toys
If you are a sex toy novice, just trying to get a grasp of the regular sex toy offer, this might be the point where you ask yourself, "Do I really want to go further?". Because let me tell you, darling, once you see this, there's no unseeing it. You might end up in a place where questions like, "Where to buy an old lady breast smell?" or "Can brains be arousing?" seem perfectly normal.
Decided to stick around, did ya? Never doubted you, darling! After all, what's life without being a bit strange and freaky to keep us on our toes? So buckle up, boys, girls (and anyone else who's curious), because we're about to dive into the world of weird Japanese sex toys for men.
"Oh my my, based on the variety and creativity of these kitty-cat pockets, it seems like the Japanese are living in a whole different universe of pleasure! Meanwhile, us basic folks are stuck with mundane mouth-shaped fleshlights from the dark ages."
The Oneahole Revolution: Nothing's Sacred and We Love It
If you like sticking your cock into unusual holes, places, and orifices, then you should feel right at home in Japan. Judging solely by the selection of pussy pockets these people have, I'd say (with no small amount of envy) that the Japanese truly live in 3023, while the rest of us are stuck in 2023 with the plain old mouth-shaped fleshlights.
Bellybutton, Gut-Piercing Fantasy Come True
I'm gonna ease you in with a simple Naval Fucker. This little guy lets you stick it straight into the guts via the belly button. Hey, I'm not judging!
If you can ignore the weirdness factor, the stimulation from this toy is actually pretty damn good. The hole is nice and tight, and there are gut-like ridges on the inside that will leave you feeling like you're really getting down and dirty in someone's insides.
The Brain Fucker
That's right, this toy is shaped like a human cerebrum, which is just a fancy way of saying it's a toy that lets you fuck a brain. And let me tell you, it is super soft and squishy, just like the real thing (or at least, what I imagine it would feel like). Sure, the inner tunnel isn't the most complex, but who cares when you're getting to live out your wildest fantasies of frolicking with the most vital organ?
Ear-Shaped Oneahole
Eargasm, anyone? Yep – this toy is shaped like a girl's ear, complete with an eardrum that's begging to be explored. And don't let its innocent appearance fool you – this ear is ready to take you on a wild ride to Pleasure town.
Feet Fetish Heaven
Who needs a partner when you've got a disembodied foot to get off with? Now, I hate to be the bearer of bad news, but this toy doesn't offer the greatest stimulation. The inside is pretty tight and basic, but hey, it's perfect if you've got a thing for tiny feet – nothing else attached.
Toilet-Shaped Pussy Pocket
For some reason, there's a miniature toilet that you can put your dick in. Now, I know what you're thinking – how the hell do you even use this thing? Well, it's definitely not going to give you the deep penetration you're used to, but let's be real, if you're into fucking a toilet, you're probably not too picky about stimulation.
One Oneahole for a Lifetime of Pussy
Who says you can't have it all? This little beauty lets you fuck the same pussy but in all stages of life – from a (hopefully of age) girl to a hot and steamy MILF.
Flashy advertising aside, it's a fairly big and heavy ball with six different penetrable pussies all around the sides. Each of the six holes has a unique design and inner tunnel meant to imitate the various stages of life. It's like a vagina sampler platter, and you get to try them all.
And just when you thought it couldn't get any better, there's even an asshole on top. I mean, why not?
Other Weird Japanese Sex Toys for Men You Want to Know About
Female Touch Glove
Hold onto your hats, folks, because I'm about to introduce you to a classic so simple it's genius. I'm talking about a hand – yes, just like the one you have, but better.
This glove is a perfect replica of a woman's skilled hand. And get this, you can even customize it with nails and rings to your liking. Talk about attention to detail! And if you can get past the fact that it looks like something out of a horror movie, you might just find yourself enjoying the sensations of a lifelike lady's hand.
Smells Like an… Old Lady
Just when you think things can't get more quirky, weird Japanese sex toys prove you wrong.
Introducing "The Smell of One-san's Cleavage" – the fragrance that will transport you right into the bosom of a mature woman. Basically, it's like having a whiff of a female in a bottle. Just one spray, and you'll be reminded of all the good old times.
And if that fragrance doesn't tickle your fancy, don't worry – there's a variety to choose from. How about the "scent of a girl student's uniform" or "women's used socks"? And let's not forget the classic, the one and only "dirty panties".
💡 PRO TIP: Sometimes, the freakiest toys can be the most pleasurable. So don't be shy to mix it up and try something quirky! But hey, let's not forget to clean those toys thoroughly and stash them somewhere safe and sound. You really don't want anyone stumbling upon that fuckable brain.
Say Konnichiwa to Your New Best Friend: Top 3 Weird Japanese Sex Toys for Ladies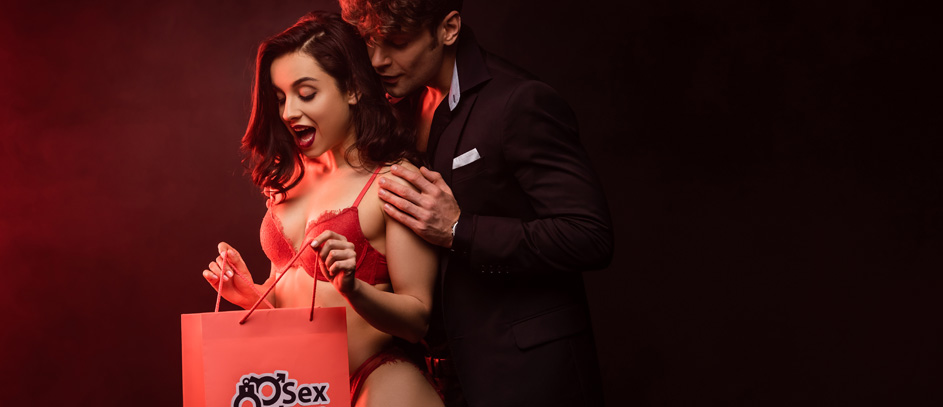 Ladies, ladies, ladies! Have you ever wondered what kind of kinky sex toys are hiding in the land of the rising sun? Well, let me tell you, they've taken things to a whole new level of weird and wonderful. So, put on your Sailor Moon outfit, and let's explore some more weird sex toys from Japan.
1. Lovely Loveman
Ah, the Kimokawaii Lovely Loveman. Don't be fooled by his cutesy exterior and big grin – he's packing a serious punch in the pleasure department. And don't even get me started on that long nose – it's not just for show, my friends. Let's just say, it knows exactly where to go to take you to Pleasure town.
2. F FUNKY CHUPA-PERO ROTOR
Just ignore the name – this clit toy can deliver. The weird-looking contraption might resemble an alien weapon from some sci-fi flick, but it's actually a tool for self-pleasure. And if you manage to pronounce (or spell) the name properly enough to order it, you're in for a treat. Simply put, it licks, and sucks your clit – if you know, you know.
3. A Robot Cock, Why Not?
Do you know those moments when you just want a good robot dick to fuck the wheels out of your brain? Yeah, neither did I, but I do now. Japanese women obviously know their toys because there's an advanced fuck machine that makes you see the stars.
The Dildo-attached Electric Piston Machine RIZE has up to 7 unique movements and can go at it for two freakin' hours on a single charge. This baby can really come in handy for those masturbation marathons you train for.
Bonus: Weird Japanese Sex Toys for Couples
Sukebe Isu
We all know how pleasuring your man can be uncomfortable position-wise. But lucky for us, giving a hand job, playing their a-hole, or simply washing their private parts as a part of the naughty Japanese wash girl roleplay, just got a lot easier. Meet the famous Sukebe Isu Bath Chair. Trust me, once you go with the chair, you can never go bare.
Next Level Roleplay
Is your SO fan of Sailor Moon? Lovely Miss Anna Amamiya has got you covered. It's porn featuring everyone's favorite sailor scout in some… interesting poses. Whether it's a turn-on or a turn-off is up to you to decide, but you'll never look at Sailor Moon the same way again, that's for sure.
✍️ Lola Lovegood recommends: Unconventional toys are all fun and games until someone gets hurt. So, before you introduce tentacle penis extensions, have a heart-to-heart with your partner. Chat about limits, expectations, and safe words, and then together, you can jump into the deep end of kinky delights.
Embrace the Unknown: A Few More Words About Japanese Bizarre Sex Toys
Well, that's it, lovelies! We've reached the end of our journey through the world of weird Japanese sex toys. I hope you've had as much fun as I have while exploring the depths of bizarre pleasure. It's clear that Japan is a hotbed of innovation when it comes to sex toys, and I can't wait to see what they come up with next. Until then, keep experimenting with your own weird and wonderful toys.
Stay kinky, my darlings!
FAQs
Of course, as long as you use them as intended and clean them properly. Just make sure not to confuse them with your regular kitchen utensils.
Well, it depends on what you mean by "instructions." But let's just say that Google Translate will be your best friend.
Technically, yes. But I recommend keeping them in your checked luggage – you don't want to accidentally set off any alarms with your kinky vibes.