❯
Sex Ed
Mar/18/2023
464
8 min read
From TSA to O-Face: Traveling With Sex Toys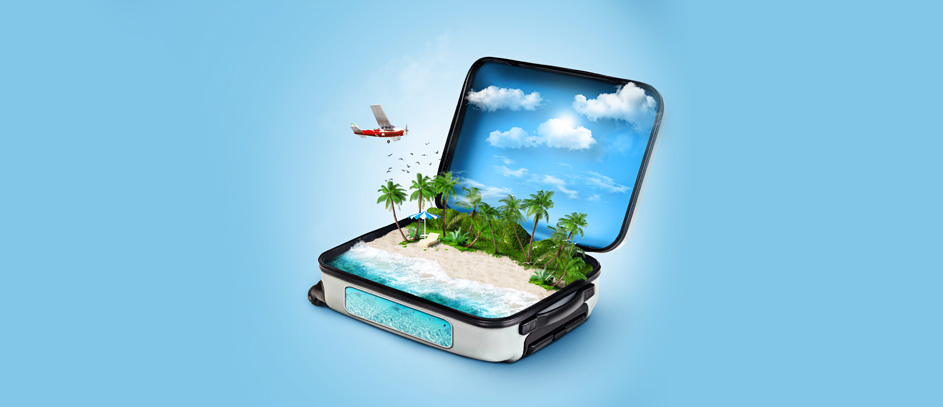 Well, hello there, pleasure-seekers of the world! If you're reading this, it means you're a brave adventurer who refuses to leave their toys behind when hitting the road. Bravo! As a seasoned traveler and a true toy enthusiast, I know firsthand how important it is to keep your sex life sizzling, no matter where your journey takes you.
But let's face it, traveling with sex toys can be a tricky business. From packing dilemmas to airport security nightmares, there are plenty of obstacles that can stand between you and your next orgasm. That's why I'm here to share some juicy tricks on how to travel with sex toys like a pro.
So buckle up and get ready to learn how to make your next trip a true pleasure ride!
How to Travel With Sex Toys Safely and Discreetly: 9 Best Tips
Darling, I totally understand your attachment to your beloved sex toys, and the last thing you want is for them to be the topic of airport gossip. But fret not, my dear, for I've got the ultimate guide to help you pack and transport your pleasure devices.
Traveling Light and Tight
We all know that size matters, but when it comes to traveling with sex toys, smaller is definitely better! After all, you don't want to be caught with a massive dildo protruding from your luggage (unless you're into that kind of attention). So, opt for a discreet and compact toy that can easily be hidden away in your carry-on or checked luggage.
Keep Your Vibrator from Making a Scene
Oh, the horror of accidentally turning on your trusty vibrator at airport security! If you're packing a battery-operated toy, don't forget to remove the batteries before you hit the road. And if you're traveling with a rechargeable vibe, you may need to put in some overtime to run the charge down before your trip.
Sneaky Storage
We all know the drill: take off your shoes, remove your belt, and, oh yeah, don't forget to hide your vibrator! Luckily, one of the best ways to do this is by slipping it into your toiletry bag. It might just look like a neck massager to the untrained eye! Talk about getting your sex toys through airport security like a champ!
Transparently Tasteful
Ah, yes, the joys of TSA screenings! If you're worried about prying eyes or unwanted groping of your toys, consider putting them in a clear plastic bag. Not only will it make it easier for TSA agents to identify what's in your bag, but it'll also keep their hands off your pleasure pal.
No Metal Down There
Picture it: you're wearing your shiny metallic kegel balls as you strut through airport security. Suddenly, the alarm goes off, and you're approached by a hot TSA agent who demands a full-body search.
It sounds like the start of a steamy movie scene, but unfortunately, it's just a recipe for airport embarrassment. So, leave the metal stuff at home – it's not worth the hassle.
Mind Your Liquids
Yeah, I know you need to pack some lube and toy cleaner to keep things slick and sanitary. Just remember to follow the TSA's rules for liquids and keep them under 3 ounces.
Strap In and Fly High
Are you the kind of person who likes to be in control? Luckily for people like us, harnesses are super convenient to bring along on trips. They're low-profile, lightweight, and won't raise any eyebrows if they're discovered during a random bag search.
Keep Your Toys Tidy
Honey, let's not scatter our toys around like a messy roommate. Also, let's not pretend we're hiding a sausage under layers of clothes – it's not going to fly with the customs officials. Instead, let's keep our toys individually packaged and organized like a boss, so we can breeze through security and keep our goodies clean and hygienic.
Check Your Baggage
Ah, the dreaded checked suitcase. It's like the evil step-sibling of your carry-on, the one that costs a fortune and can easily get lost in transit. But sometimes, you gotta do what you gotta do to keep your playthings safe and sound. After all, the last thing you want is a TSA agent announcing to the entire airport that they've found your favorite dildo. So, if you can afford it, consider budgeting for a checked bag and keeping your naughty bits out of sight and out of mind.
✍️ Lola Lovegood recommends: Alright, darlings, let me spill the tea on my personal favorite travel hack for adult playthings: invest in a discreet storage case! These cases not only keep your toys clean and organized but also provide an extra layer of protection when traveling. Plus, you can always play it off as a makeup or tech case if anyone asks.
Cover Your Assets: The Legal Side of Bringing Your Toys on Tour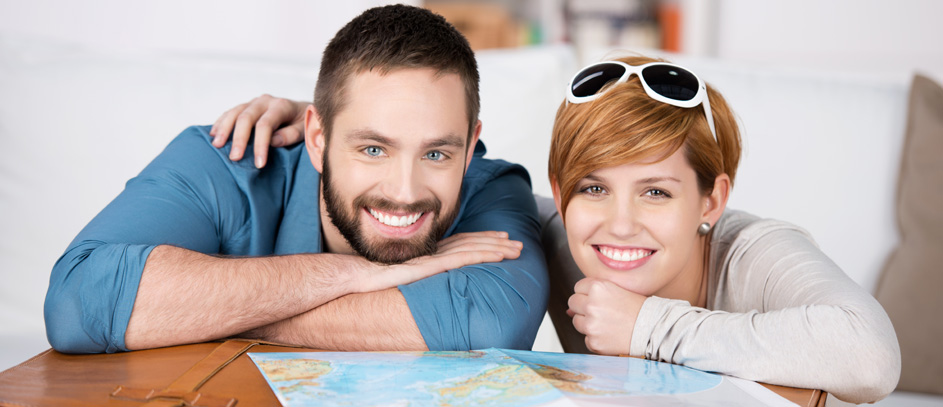 First things first, it's important to note that laws regarding sex toys vary by state in the US. Yep, you read that right. What might be perfectly legal to possess and use in one state might get you thrown in the slammer in another. So, if you're planning on traveling with sex toys, it's crucial to do your research ahead of time to avoid any… unpleasant surprises.
For example, did you know that in Georgia, you must provide a medical or scientific reason to be able to buy a sex toy? And in Texas, it's illegal to have more than five adult playthings? Talk about a buzz kill.
But don't worry, it's not all bad news. In most states, it's perfectly legal to possess and use sex toys in the privacy of your own home or hotel room. However, it's always a good idea to keep your toys discreetly packed away in your luggage and avoid any public displays of affection… with your sex toys, that is.
Don't Get Caught With Your Dildo Out: Staying on the Right Side of the International Law
Listen, sugar, traveling internationally with sex toys can get a bit sticky. So, before you hit the road with your favorite travel-sized vibrator or trusty butt plug, make sure to brush up on the local laws and regulations. Trust me, you don't want to end up in cuffs for bringing your favorite vibe to a country that's not into adult toys.
Which countries are those, you ask? Let's list the haters, shall we?
United Arab Emirates: Oh boy, in UAE, they're not fans of sex toys. If you're caught with one, you might be saying "goodbye" to more than just your vibe – think imprisonment, fines, or deportation. Yikes!
Saudi Arabia: If you're planning a trip to Saudi Arabia, you might want to leave your toys at home. It's illegal to own one there, and if they're discovered, they'll be taken away faster than you can say "vibrator".
Thailand: You might be ready to get your freak on in Thailand, but think twice before packing your favorite toys. Thailand is not down with "obscene objects", which includes adult toys. Sorry, folks!
Malaysia: Malaysia might be known for its beautiful beaches and vibrant culture, but it's not the place to get frisky with your playthings. In fact, they're illegal, and if you're caught, you could be in big trouble.
Vietnam: Customs officers in Vietnam might get a kick out of your sex toys, but unfortunately, they'll be taking them away upon your arrival. Don't worry, though – they'll return them to you when you leave the country. Phew!
India: Oh, India, the land of spices, colors, and the Kama Sutra! But hold on to your vibrators, pleasure-seekers, because sex toys are a big no-no. Even phallic-shaped massagers can get you in trouble with the law.
Maldives: The Maldives might be a tropical paradise, but when it comes to sex gadgets, they're a hard no. Prohibited, illegal, not allowed – you get the idea. Stick to the traditional pleasures!
Sneaky Pleasure: Sex Toys That Will Slip Past Customs
If being inconspicuous is your goal, you'll want to avoid anything that screams, "I'm a sex toy"! So, leave the 12-inch double-ended dildo at home, and opt for something more discreet. Here are some types of toys that can fly under the radar:
💡 PRO TIP: Need to spice up your hotel room with a little bondage play? Save space in your luggage and use the hotel bathrobe belt as a makeshift restraint. Just be sure to wash it thoroughly before and after use, you never know who's been using it for what!
Ain't No Shame in Your Toy Game
Yes, we know it can be nerve-wracking, but don't let your vibrator woes get the best of you! TSA staff have seen it all before and are masters of detecting nervous behavior. So, take a deep breath and act like the boss babe you are – your vibe is a perfectly normal accessory, after all.
Bon Voyage! Traveling With Sex Toys Like a Pro
Congrats, sugar! You now know how to travel with sex toys without breaking a sweat. And that means no more awkward conversations with TSA agents or worrying about your favorite vibe being confiscated. So, go out there and have a sexy adventure, and always remember to keep it safe and discreet.
Happy travels, kinky kittens!
FAQs
As much as we'd all love to have our entire collection with us on the go, it's best to keep it to a minimum. Stick to the essentials and avoid TSA causing any unnecessary "vibrations".
Don't sweat it, babe. Just be honest and confident about it. After all, traveling with a sex toy is nothing to be ashamed of. It just means you know how to have a good time!