❯
Sex Ed
Sep/27/2023
Last Update: September 27, 2023
380
7 min read
Stashing Your Sassy Toys: The Sexy Storage Guide You Didn't Know You Needed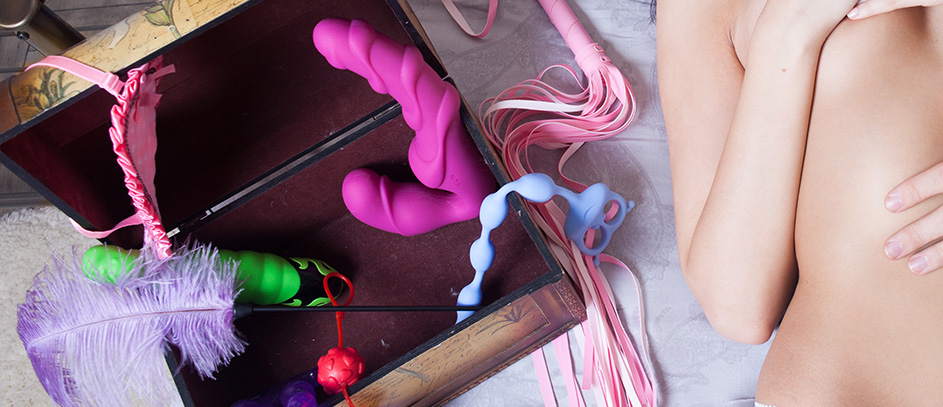 Hey there, you sultry deviants! Ever found yourself fumbling under the bed, only to pull out a dusty, lint-covered vibe when you're really in the mood? Talk about a buzzkill! Now, darling, while the floor may have seen its fair share of action, that doesn't mean it's the best spot for your pleasure treasures.
So, let's elevate our sexy storage game, shall we? It's time to give your toys the luxury treatment they (and you!) deserve. Dive in, and let me show you how to play hide and peak with your naughty goodies. Because, honey, good vibes should never have to play hide and seek!
Why Your Delightful Dildos Deserve Decent Digs!
Ah, lovers! Picture this: a lavish soirée, where everyone is draped in the finest silks, sipping on the classiest of champagnes. Now, wouldn't you want the same royal treatment for your own personal entourage of pleasure partners? Trust me, they do more than just sit pretty – they perform, and oh-so-well.
Now, why all this fuss about storage, you ask? Well, think of the drama when two of your silicone sweethearts get too close in a confined space. It's like an intense love affair – they might meld together, and not in a sexy way! And darling, you definitely don't want any unexpected chemistry among your toys. Material matters, and so does maintaining their original, um, integrity.
Beyond preserving their plushness and performance, the right digs ensure they're clean, easy to grab (because who has the time to rummage when the urge strikes?), and, of course, discreet. You might love a surprise, but maybe not the kind when Aunt Karen discovers your favorite rabbit while searching for batteries.
Oh, and let's not forget longevity! Investing in prime real estate for your toys ensures they stay with you, humming and buzzing, for many nights to come. So, let's dive deep and, together, find those perfect digs for your delightful dildos and vivacious vibes. Ready to roll?
Silicone to Steel: Giving Each Toy Its Own Special Home
1. Soft and Sensual: Silicone's Sassy Secrets
Darlings, silicone is the soft-skinned lover of the toy world – velvety, luxurious, and ever so touchable. But, just like a high-maintenance date, this one needs its space. Keep these cushy cuties away from each other; otherwise, they might just get too attached, and believe me, it's a clinginess you won't enjoy. Also, for our squishy silicone soulmates, water-based lube is the way to slide. Ooh la la!
2. Hard and Hearty: The Steel Deal
For those who crave a little weight in their play, say hello to steel! It's strong, sturdy, and oh-so-sensual when cooled or heated just right. Though they might seem invincible, these metal muses love a soft, padded home to rest in after a hard day's (or night's!) work. And remember, a bit of lube can make your metal glide without a hiccup.
3. Ravishingly Real: The Tantalizing TPE & UR3
Craving the feel of something real? TPE and UR3 toys are your go-to! These lifelike lovelies are porous and sensitive, so they need a clean, dry abode. And, sweeties, they adore good powdering with cornstarch to keep them feeling fresh and fab. Mmm, just like a spa day!
4. Glassy Glamour: For the Classy Aficionado
Glass isn't just for windows and wine glasses. When it comes to pleasure, these transparent temptations can send shivers down your spine. Handle with care, store them padded, and always inspect for chips before playing. After all, it's all fun and games until someone breaks their…well, you get the idea.
💡 PRO TIP: Honeybunches, ever thought about an inventory list? It sounds so corporate, but trust Lola on this one. Cataloging your toys, especially when you've got a collection as sizable as mine, can be a lifesaver. Note down the material and any specific cleaning guidelines, and perhaps even rate your toys on a scale of 'meh' to 'mind-blowing.' This way, when you're in a specific... mood, you can consult your list and grab just the right playmate for the evening. Efficient and oh-so-orgasmic!
There you have it, my daring deviants! Different strokes for different folks, but every toy deserves its perfect pampering palace. Treat them right, and they'll keep ringing your bell for many a sultry session to come!
Think Outside the Sex Toy Box: Sassy Storage Hacks!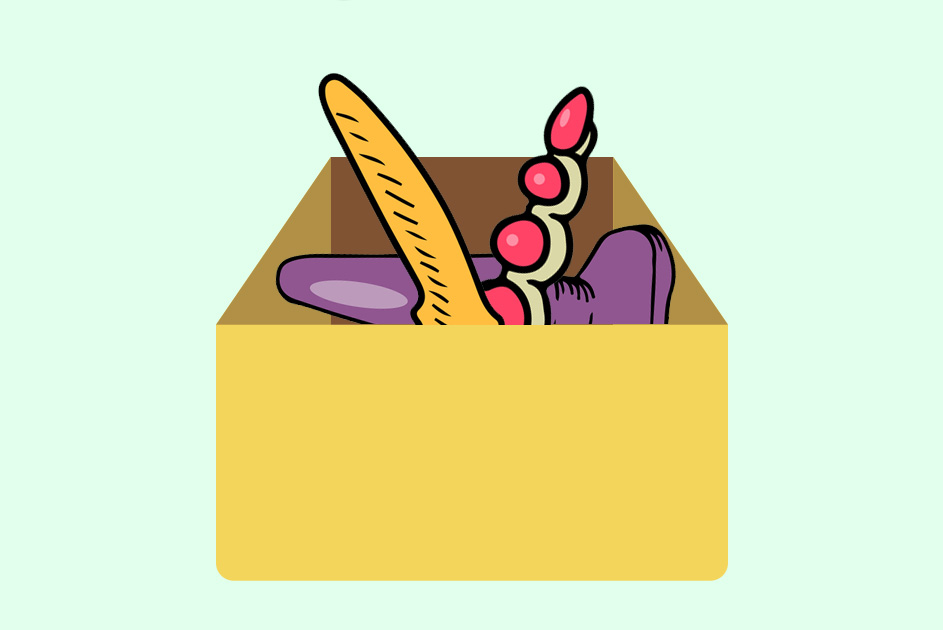 1. Lock and Tease
Lovers, let's start with the basics. If you've got nosy roommates or kids that explore every nook and cranny, consider a lockbox. Not just any old lockbox, but something plush-lined. Because our goodies deserve the cushioned treatment. And, imagine the fun when your partner sees you unlocking that box. The anticipation is half the pleasure, isn't it?
2. Roll in the Pleasure
Ever thought about repurposing a rolling makeup case or tool trolley? These compartments are ideal for sorting your toys by size, type, or…mood. Plus, with wheels, you're always ready for some mobile fun. Bedroom to living room? Roll that pleasure cart, baby!
3. Hang Tight, Ride Right
Shoe organizers are not just for shoes, my darlings. Those pockets are perfect for displaying your dildos, vibes, and whips right behind your closet door. It's like your secret gallery of glee!
✍️ Lola Lovegood recommends: Darlings, I've been down many a rabbit hole - pun very much intended - and I've learned a thing or two. One absolute gem I've stumbled upon is using desiccant packs. You know, those little packets that come with your new shoes or handbags? Slip them into your toy storage. They'll keep moisture at bay and your beloved gadgets in tip-top shape, ensuring that the only dampness in the room is from... well, let your imagination run wild.
4. The Transparent Temptation
For those of us who aren't shy about our arsenal, why not a clear acrylic makeup organizer? Display them like the jewels they are. Positioned right, you could even catch the morning sunlight streaming through your glass toys. A radiant start to any day, wouldn't you say?
5. Bookish and Kinky
Those faux books with hidden compartments? Genius for the bibliophile with a naughty side. Slide one onto your bookshelf, and only you know that 'War and Peace' is actually 'War and Pleasure.'
6. Pillow Talk, Literally
Now, for the pièce de résistance! Get your hands on those sneaky stash pillows with hidden zippers. Perfect for cuddling up with a book and then, well… ensuring the story has a very happy ending.
You see, my dearest deviants, storage isn't just about shoving things in drawers. It's about making each grab an experience, each unveiling a tease, and ensuring every playtime starts with a seductive smile. Now, off you go. Create that ultimate haven for your toys, and let the games begin!
The Lowdown on Clean and Keen Toys!
Suds' N Studs
Ah, the intimate dance of soap and water. But here's the sassy secret: not all soaps are your toy's best friend. Opt for a gentle, unscented soap to pamper your pleasure partners. Because just like that one-night stand, you want to ensure no residue is left behind!
Wipe It Good
For a quickie cleanup (especially when you're expecting round two, or three), hypoallergenic wipes are a godsend. They're like the maid service for your naughty bits – swift, efficient, and discreet. Swipe and play on!
Deep Dive Clean
Every once in a while, our toys need a spa day, too. Consider getting a toy cleaner that caters to your toy's material. Submerge, soak, and let them emerge rejuvenated. If it's good enough for your pores, it's perfect for your toys'… chores.
Airy Affairs
After a good wash, let your playthings air-dry. It's like letting them sunbathe in the nude – natural, refreshing, and oh-so-invigorating. Plus, this ensures no sneaky mold or bacteria find a cozy corner.
So, my lascivious lovelies, remember: a clean toy is a keen toy. Ensure every rendezvous starts fresh, so all you're left with are the good vibes. And always remember, cleanliness is next to godliness.
"In the world of pleasure, darling, it's not just about finding the right toy – it's about giving it the royal treatment it deserves, both inside and out."
Now that You're Sorted, Let's Play!
Well, my daring deviants, we've sorted, stored, and spiced things up! But the fun doesn't end here. Now that your toys are snug and clean, are you ready to embark on another titillating escapade?
Dive deep into the treasure trove of my next tales and tips. Because, sweethearts, with me, the ride never stops – and trust me, you'll always want to come… along.
FAQs
Honey, just like you wouldn't toss a silk dress into a rough-and-tumble wash, every toy material has its quirks. Giving each the care it craves will ensure it's always raring to go when you are!
Tread with caution, love. Some toy materials don't play well together. Always check compatibility to ensure you don't have a bedroom brawl on your hands!
Sweetheart, you can be as bold or as sneaky as you desire. Dive into the blog for ideas on stealth storage. Trust me, it's all about finding the right vibe for your vibe.