❯
Sex Ed
Sep/29/2023
Last Update: September 29, 2023
316
7 min read
Swiped Right, Left Hanging? Why They Keep Rescheduling on You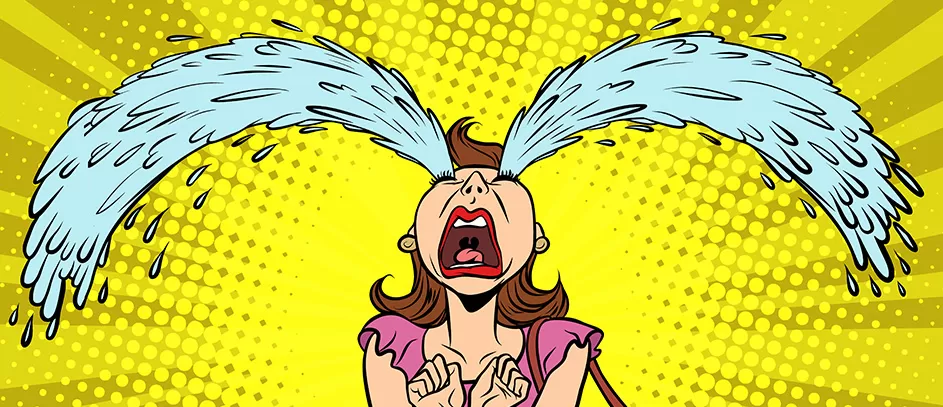 Hey there, lovebirds! Navigating the modern dating scene is kinda like hunting for that perfect sex toy. The chase, the tingling anticipation – whether that's for a ping in your DMs or, well, some other vibrations. But dang, what's up with these dates flaking out like some dime-store battery toy? Is the universe throwing shade, or did I just snag another wishy-washy dud that can't handle all this heat?
Strap in, sweet cheeks, 'cause we're diving headfirst into a whirlwind of love (mis)adventures. Seriously, some of my toys have shown more commitment than these dates!
First Date Flop: Sky-High Hopes & Sudden Dive Bombs
Alright, loves, paint this picture in your noggin: Yours truly, looking more smokin' than a jalapeño in a sauna. The mood's all dialed in, the vino's doing its thing, and boy, the anticipation's so thick. But wham, as the tick-tock played its relentless tune, my trusty phone jolted me back to earth – with that gut punch of a cancellation text.
You've got to wonder, right? Was this a bout of sheer bad luck or a siren warning to hightail it outta there? Was I being lured into some risqué hide and seek, or did I just get bamboozled by the age-old bait and switch? And what the hell do I do now?
Rolling With the Punches: Lola's Lowdown on First Date Flubs
Stay Sizzling, Sans the Salt: So, they threw a curveball and bailed, huh? Well, honey, shoot back a reply that's fiery yet frosty, something like, "Gotcha! All good on this end. How 'bout a rain check?"
Second Shot or Not?: Now, if their reason has more twists than a Fifty Shades novel, maybe – just maybe – they deserve a replay. But if their excuse is as dry as a cracker sans cheese? Maybe it's a pass.
Party of One: So the date's a no-go, but who said the night's wasted? Strip down to your vibe (or hey, stay in the buff), pour some vino, and let those electronic pulses chase away the blues.
Gossip & Giggles: Spill the beans to your spicy squad. Bet your bottom dollar they've been stood up by both hunks and, erm, battery-operated hunks. Their tales? Comedy gold.
TLC, the Lola Way: After the whirlwind, it's crucial to give yourself a little lovin'. Dote on yourself, darling. Remember, you were and are the bomb dot com, with or without the flake.
The Subsequent Reschedules: A Dance of Second Chances
You know that ol' chestnut, right? "Fool me once, shame on you; fool me twice…" Yet here I was, caught in this relentless tease, like trying to rev up an old vibe just for it to sputter and die before the main event. I mean, c'mon, I'm down for dragging out a climax, but this? Pure agony!
Déjà Vu, But Not of Sexy Kind: Lola's Guide to Those Pesky Second Reschedules
Spill the Tea, But Stay Frosty: So, Mr. 'Sorry, not tonight' is at it again, huh? Shoot back with a wink and a nudge. "Two rainchecks? Honey, starting to think you're more tease than please!"
Reading Between the Flirty Lines: Now, if their excuse is juicier than the plot of my latest bedtime read, perhaps there's a genuine snarl in their net. But if it's the same ol', same ol' – honey, maybe it's time to taste the rainbow.
Shine On, Don't Whine On: Don't let 'em see you sweat. Deep breath. Slap on that killer lipstick (for you, not them), and strut like the world's your runway.
Hug Yourself, Up Your Game: Hit a snag? Brush it off. Dive deep into your toolkit – whether it's cheeky toys or empowering affirmations. Just remember: You wear the crown.
💡 PRO TIP: Always keep a saucy audio story or steamy podcast in your back pocket. The next time they pull the ol' switcheroo, instead of sulking, let your imagination take the lead. Not only is it a tasty distraction, but hey, it might just serve up some wicked inspo for when that date finally happens. Fingers crossed!
Emotional Rollercoaster: From Lust to Frustration
Here's where things get real twisty-turny. Ever had that sneaky whisper in your ear (nope, not the saucy one tempting you with that shiny new toy) that goes, "Maybe it's me?". Did they catch a glimpse of my wild side and get cold feet? Or did I not sprinkle enough spice on the night? Suddenly, that self-doubt is buzzing louder than a turbo-charged bunny.
But hold up, lovelies! Let's pump the brakes on that spiral. Your date's cold feet? No match for your blazing charm. Sometimes, it's just a case of dead batteries, and no jiggling or wiggling will fire 'em up. Chin up, strut on, and remember: there's a whole world of mischief waiting just for you.
✍️ Lola Lovegood recommends: While waiting for Mr. or Ms. Maybe, treat yourself to some sultry self-care. I recently vibed to - oops, stumbled on - a sizzling hot playlist on Spotify. (Wink, wink - you've heard of it, right?) That playlist? Pure fire. It'll get your heart thumping, hips grooving, and mood soaring. Forget the flake - grab your vino, play that jam, and celebrate the wonder that is you!
Detective Lola on the Prowl: Digging Up the Real Reasons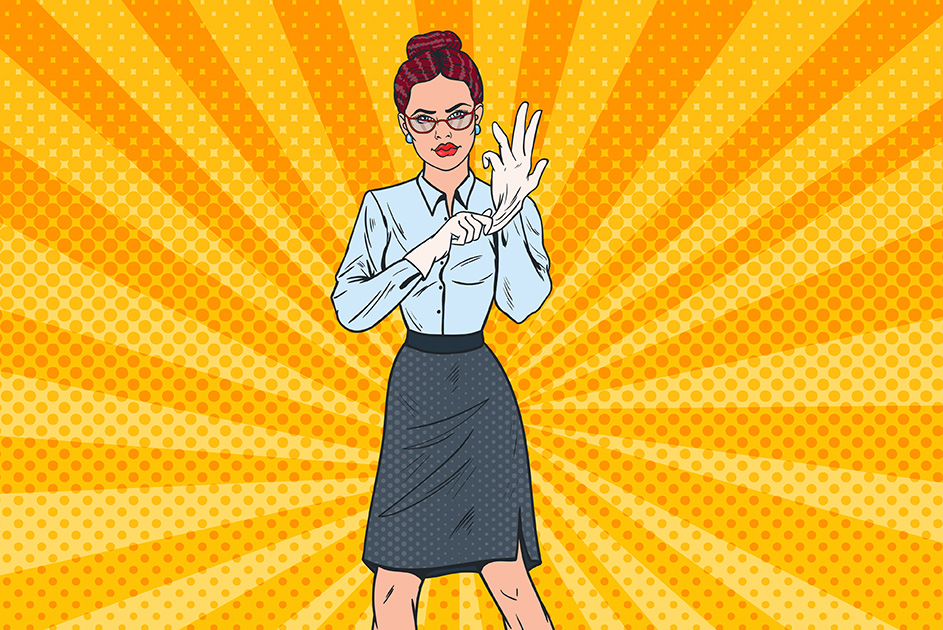 Alright, buttercups, here's where the plot thickens! Felt like I was on a mission, a treasure hunt if you will, but instead of hunting for gold, I was diving deep for clues. Ever lose that favorite buzzy buddy of yours? (Found mine under the bed – cheeky devil.) With that same Sherlock-Holmes-meets-shopaholic energy, I started my sleuthing.
Did I spot a mysterious tweet that screamed "secret lovers rendezvous?". Or did they get snatched up by a gang of monk-like folks sworn to chastity (gasp!)? Every tidbit felt juicier than a ripe peach, feeding my growing Nancy Drew addiction.
Now, what's a detective without her trusty sidekicks? Enter stage left: my fabulous, motley crew of opinionated pals. Scarlett, with a twinkle in her eye, whispered, "Maybe they're from Mars, still figuring out human flirting?" Vlad, ever the dreamer, chimed in, "They're crafting THE grand romantic gesture!" And Richard, Mr. Straight Talk, snorted, "Honey, some folks just can't pick a flavor, whether it's in dates or, ya know, kinky toys".
Every wild guess was a salve on the sting of letdown. Remember this, darlings: A giggle can often be way hotter than a smoldering gaze.
Deciphering the Date-Flake Dance: Lola's Lowdown
Alright, sweet cheeks, let's spill the tea – and I ain't talking about the kind your grandma sips. Ready to dive into the deep end of dating shenanigans? Ever scratched your head, pondering the cryptic meaning behind "let's reschedule?". Pull up a seat, darling, 'cause class is in session.
The 'Getting Cold Feet' Shuffle: Commitment, for some, is as tricky as choosing between a silky smooth toy or one that, ahem, vibrates to your favorite song. They're just doing that two-step of indecision, wondering if they're game for the next dance move.
Juggling Act Gone Wrong: Some folks have more balls in the air than… Oh, who are we kidding, this isn't PG-13! Between the grind of 9 to 5, friendly banter, and perhaps a smattering of flirtations, their dance card's fuller than a room at a masquerade ball.
Haunted by Heartaches: And nope, not talking about that 'sexy ghost' costume from last Halloween. Old loves can cast long, chilling shadows, making it hard to feel the heat of a new flame.
Gazing Into the Abyss…of Insecurity: Brace yourself – sometimes it's not about you. (I know, mind-blowing, right?) They could be wrestling their own demons, like wondering if that fishnet getup is more 'sassy' or 'trying too hard.'
Swiping Syndrome: With the buffet of date options, thanks to a wee bit of left and right thumb action, some are chasing the elusive perfect catch. Little do they realize, the magic's often in the beautifully messy middle.
"Listen up, sugar, when it comes to the tango of temptation, if they're always outta step and leaving you with sore feet, it might be high time to find someone who can match your sizzle and swing."
Breaking It Down With Lola: Sifting the Keepers From the Flakers
Hold onto your knickers 'cause here's the juicy bit you've been waiting for. Some romantic rendezvous are like the slow burn of a teasing striptease, worth every agonizing second. But others? Honey, they're about as thrilling as a vibrator on the fritz.
So, let that inner siren of yours lead the way, feed your passions, and for heaven's sake: In the grand feast of flirtation, don't nibble on breadcrumbs when you ought to be gobbling up the gourmet.
FAQs
Ah, the million-dollar question! I say: trust your gut. If they're as imaginative between the sheets as they are with their flimsy excuses…well, color me curious! But, more often than not, their actions (or the glaring absence of 'em) dish out the cold, hard truth.
How do I cope? With a dash of diva flair, a sprinkle of pouting, and, hey, why not a cheeky cocktail on the side? Remember, love, you're the prize. If they can't see it, someone else will. Cheers to that!
Sweetheart, patience is sexy, but don't let it become a pattern. Know your worth. If the chemistry's right, the reactions will be explosive, reschedules or not!