❯
Sex Ed
Jul/24/2023
Last Update: July 24, 2023
259
8 min read
First Date Fornication: The Ultimate Climax or a Premature Misfire?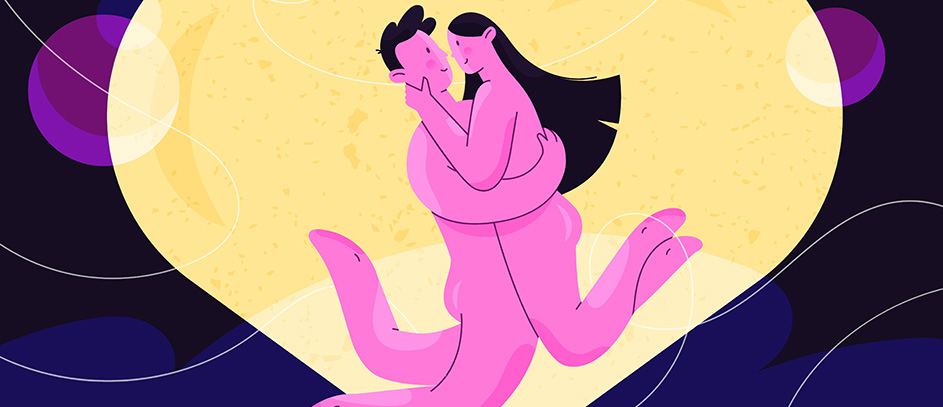 Ladies, gents, and naughty nymphs, strap yourselves in for a wild ride through the Dating Thunderdome! Today, we're plunging into the throbbing heart of the eternal tango: sex on the first date. Feeling hot under the collar? You should be!
Will it be a first-date frenzied fumble or a tantalizing slow tease? Is the 'Big Bang' better at 'Hello', or should we let the tension simmer into a mouth-watering, slow-cooked delight?
Don't worry, my eager beavers. As your pleasure pilot, I'll navigate us through these murky, sweaty waters, steering towards the treasure island of orgasmic bliss – first date detour or not.
Diving Into the Pros
Let's not just dilly-dally in the shallow end – let's dive straight into the pool of pros for doing the horizontal tango on date numero uno. Many brave and libidinous lovelies have followed the enticing scent of the first date, frolicking into this oh-so-thrilling jungle.
The question, "Should you have sex on the first date?". Oh, honey, the answer is as hot and ready as a freshly baked croissant: Why the f*** not?
1. To Boldly Go Where Everyone Has Come Before
The world of dating is like a glorious roulette of raw connection, curiosity, and carnal desire. Many are the daring debutantes who've chosen to spin the wheel, gambled on a night of passion, and hit the jackpot. Let's face it, there's a certain thrill to the unknown, an electric charge in the air when you decide to act on instinct and let the primal passion take over.
Maybe you're thinking, "Should you have sex on the first date?". The answer is: Why the hell not? We're all grown-ups here. Life is short and orgasmic opportunities are not to be squandered.
2. Let's Talk About SEXpectations, Baby!
But it's not all about diving headfirst into a sea of lust. Oh no, there's a method to the madness! Sex on the first date is the equivalent of having your cake and eating it too – you get the fun, the pleasure, and you also get a sneak peek into their, well, 'toolkit'.
Ever wondered if they'll be a dynamo in the sheets or a dud? Well, when you take the plunge on day one, you get to sift the wheat from the chaff, the stallions from the ponies. It's like getting a test drive in a luxury sports car before deciding whether you want to take it home.
3. Instant Chemistry: When Sparks Fly, Pants Might Too!
And let's not forget the explosive power of chemistry. It's as potent as a keg of gunpowder, as fiery as a dragon's breath. It sends shockwaves down to your very core, turning an innocent dinner into a sizzling buffet of carnal delight.
So when sparks fly, it's only natural that pants drop faster than an overeager stripper on a Saturday night. Sex on the first date can be an atomic bomb of pleasure, turning a "pleasant evening" into a tale you'll be chuckling over, even when you're rocking dentures and bifocals.
💡 PRO TIP: And here's a cheeky little pro tip from your favorite Queen of Sluts: always keep a 'seduction kit' ready in your bag or car. You know, those just-in-case items that can transform a chance hook-up on the first date into a night (or morning) of bliss. Think condoms (safety first, my loves!), a travel-size lube, and maybe even a toy or two for an extra kick. This way, you're always prepared for whatever the night (or day) throws your way, be it a steamy romp or a sensual solo session back at your place.
So, there you have it, you lusty legion – the pros of the glorious, naughty adventure of hooking up on the first date. The rush, the candid appraisal, and the volcanic eruption of chemistry.
But hold your horses, my adventurous amigos. We've yet to venture into the wild, uncharted territories of the cons. Now, who's ready to continue this journey into the steamy underworld of first-date delights and disasters?
Unzipping the Cons
Now that we've gobbled up the delicious pros of a first date romp, it's time to switch gears. As eager as your loins might be to leap into the throes of passion at the drop of a dinner check, we must take a moment to undress the not-so-sexy side of a rapid-fire rendezvous. So fasten your reality seatbelts, my lascivious lovers, as we get down and dirty with the potential pitfalls of a premature bedroom tango.
1. Hold Your Horses: Why Reining in the Stallion Might Be a Good Idea
First off, let's flirt with the idea of self-restraint. I know: it's as alien to me as a chaste night at a swingers' club, but bear with me. If you're mulling over, "Should you have sex on the first date?" consider the tantalizing allure of anticipation. A slow undressing of each other's personalities, bit by sizzling bit, can be the ultimate aphrodisiac, leading to a climax that'll make New Year's Eve fireworks look like a cheap sparkler.
2. The Morning After: Waking Up to Regret or a Stalker
Next, we stumble into the hangover horror of the morning after. We've all been there, waking up with a noggin throbbing like a techno beat, a mouth drier than a desert, and a stranger in your bed who, on second glance, isn't quite the Adonis or Aphrodite you remember.
If you hook up on the first date, you could wake up next to a human snorefest or, even worse, someone who's already named your future kids before you've even had your morning coffee. Not all surprises, it turns out, are as fun as finding an extra doughnut in the box.
3. Don't Scare Them Off: Why Leaving Some Mystery Can Be a Major Turn-On
Finally, let's talk about the seductive charm of mystery. Yes, my sexy sleuths, there's something incredibly hot about leaving a little something to the imagination. Going all-in on the first date might leave your partner with no more surprises up your sleeve, and let's face it, everyone loves a good magic trick. Think of it as an irresistible page-turner; sometimes, the thrill of the unknown can make the eventual reveal even more spine-tingling.
So, my saucy seraphs, that's your crash course in the potential trip-ups of jumping into bed on the first date. Between the art of anticipation, the roulette of regret, and the thrill of mystery, it's clear there's a case for keeping your clothes on too.
"No matter where you stand, whether you're a 'jump right in' or a 'let's take it slow,' just remember – you're the star of your own sensual saga. So go forth and make it a bestseller!"
Personal War Stories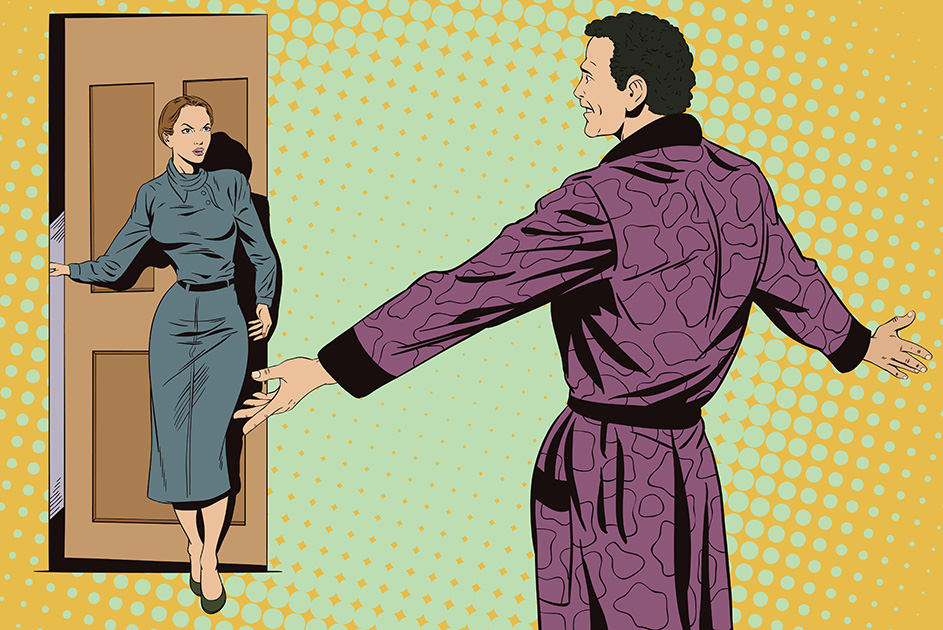 My adventures in the land of first-date frolics are as diverse as my drawer full of naughty novelties. Some nights concluded in climactic crescendos that still have me purring in pleasure, while others spiraled into slapstick slip-ups worthy of their own sitcom.
I decided to hook up on the first date with a man who assured me he was "well-versed" in the sensual arts. Well, turns out his romp was as brief as a tweet and equally as disappointing. But on the bright side, I did walk away with a precious nugget of wisdom – never trust a man who promises a marathon before the race has even begun.
On the other hand, there was that seemingly innocent woman on our first date who took me on a wild, all-night rodeo. Her secret stash of kinky antics would make even a seasoned dominatrix blush. The lesson here, my daring darlings? Never underestimate a quiet exterior, for behind it might lie a lioness ready to pounce!
The One That Got Away: The Night I Chose Netflix Over Chill
And let's not gloss over the tale of my great escape. The stage was set with a tantalizing first date – delicious food, cheeky chatter, and an undercurrent of electrifying tension. But when he invited me to his place for an 'afterparty,' I, for some inexplicable reason, opted for a date with my couch and a Breaking Bad marathon.
Regrets? You bet your sexy ass! Now, every time I see Walter White, I'm reminded of the steamy session of sex on the first date I willingly forfeited.
So, my sensual sirens, that's the kaleidoscopic panorama of the dating jungle. Each rendezvous, each decision, each passionate tumble or solitary night with Netflix adds color to our erotic tapestry. Whether you're a 'get-down-on-the-first-date' dynamo or a 'savor-the-suspense' maestro, always remember – every step, stumble, or leap contributes to the exquisite, delicious, absolutely thrilling journey of self-discovery that is our love and sex life. Here's to more wild rides and delicious tales!
✍️ Lola Lovegood recommends: If you ask me, I'd tell you to approach every potential hook-up on the first date as a ripe adventure waiting to be explored. It's like entering an amusement park full of tempting rides - some will give you that thrilling rush, while others might leave you a bit dizzy.
My recommendation? Keep an open mind and a saucy spirit! Communicate with your date, be honest about your desires, and trust your gut instinct. If you feel the sexual sparks flying, why not fan the flames? Life is too short for missed orgasms!
Navigating the Slippery Slope: Tools for Your First Date Toolbox
Well, my lusty leviathans, we've unraveled the tangled sheets of first-date fornication. The highs, the lows, the private peepshows, and now it's time to equip you for the journey.
It's a sexy, sinuous slope out there, so keep your pleasure playbook close. Remember, every steamy encounter is an invitation to delve deeper into your deepest desires, limits, and that oh-so-fun territory of naughtiness.
So, whether you're ready to dive into the deep end of sex on the first date or savor the suspense of a slow-burn seduction, the ball's in your court. Embrace the adventure, revel in the rollercoaster, and let pleasure be your compass!
FAQs
Darling, let's smash this stereotype! Your sex life is yours to command. If you want to get frisky on the first date and it feels right, own it.
Regrets, honey, are just life lessons in disguise. If it doesn't feel right, simply take it as a learning experience for your future pleasure adventures.
Communication is key, my love. Be clear about your boundaries, use protection, and never forget your lube or toys for some extra fun!
It's completely normal to feel butterflies, dear. Take it slow, breathe, communicate, and remember – sex is meant to be fun, not stressful!