❯
Sex Ed
Jul/21/2023
Last Update: July 21, 2023
324
8 min read
Butts Up! How to Train Your Tush for All-Out Anal Extravaganza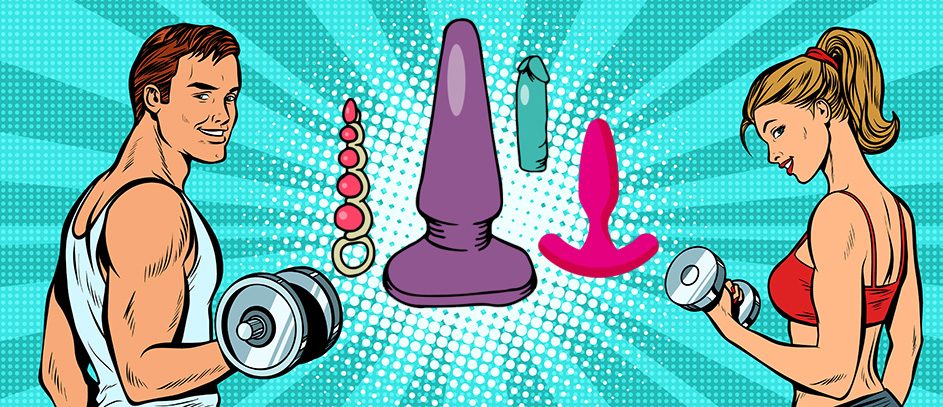 Hey there, you sexy explorers! Ever given a thought to why your booty is left in the cold while your front door is throwing a non-stop rave? Oh, the injustice of it all! It's high time we put the 'booty' back in 'bootylicious' with a deep dive into anal training.
So buckle up, and let's get down and dirty on how to train for anal sex. Your tush is about to become the life of the party!
Breaking Down the Backdoor Mystery: What's Anal Training?
Simply put, it's the delicious art of tickling your derriere into welcoming anal shenanigans. But honey, it's much more than that. It's the golden ticket to a pleasure-packed wonderland of spine-tingling sensations and previously untold delights.
Rear-end Revelations: The Hows of Bum Fun
Now that your curiosity is piqued, let's dish the dirt on how this erotic alchemy unfolds. The main attraction in this kinky carnival is learning how to safely stretch your anus.
Your tantalizing tush, contrary to popular belief, is surprisingly versatile. Imagine it as a saucy little elastic band. With a bit of naughty nurturing, it can flex and contract with gusto.
The Booty Bible: Savoring the Anal Stretching Journey
The most crucial mantra to remember in this booty journey is 'gradual'. Rome wasn't erected in a day, and your rear won't be primed for 'king-sized adventures' at the drop of a hat.
So, take it slow, play nice, and savor every moment. Anal stretching isn't a race to the finish line but a sensual dance of accommodating different sizes and girths without pain or discomfort. Trust me, your tush will whisper when it's time to level up.
More Than Just Kinky Thrills: Unexpected Benefits of Anal Training
Many believe that tushy training is just a naughty prelude to anal frolics. While there's no denying that, it's like saying the Mona Lisa is just a painting. Anal training offers far more – it's an erotic voyage into your body's secret vault of tingling sensations.
"Let's put it out there: your backdoor is a treasure chest of orgasmic delights just waiting for you to crack the code."
Tightening the Ties… and Your Tush!
Beyond the kinky adventuring, rear training is also your secret weapon for strengthening your pelvic muscles. Regular rounds of anal stretching can boost your control over your naughty bits. Plus, the entire ride can add a sizzling new layer to your solo or duo adventures, fostering trust and fanning the flames of intimacy.
Skyrocketing Your Pleasure and Confidence
And let's not forget, dipping your toes (or should I say, your posterior) into anal play can supercharge your sexual confidence. Mastering how to train for anal sex can leave you feeling powerful, irresistible, and firmly in the driver's seat. Plus, the tantalizing act itself can trigger orgasms so explosive that you'll be seeing constellations.
Behind the Scenes: A Peek Into Your Backdoor Anatomy
Picture your derriere as an exclusive club with two ringmasters – your outer and inner sphincter muscles. These fellas control the velvet ropes, managing the VIP entry and exit.
The outer muscle, the one closer to the exit, so to speak, is a pushover and listens to your commands. You can clench and relax this muscle consciously – flexing it like a gym bunny on a protein shake.
The inner sphincter, on the other hand, plays hard to get. Nestled deeper in and acting on its own accord, it doesn't readily let loose. It takes time, patience, and gentle coaxing – think of it like romancing a shy lover.
And it's not all about the sphincters. Keep in mind that the rectum curves slightly towards your front after about two inches in. This is your guidepost – venture too deep too fast, and it's a buzzkill.
X Marks the Spot: Why Backdoor Play Feels So Good
Ladies, ever stumbled upon that one oh-so-pleasurable spot in your back alley? It's a hush-hush segment of your clitoris, accessible via the rear, that can skyrocket you to seventh heaven.
Gents, meet your P-spot or prostate. A gentle nudge here can unleash orgasms that'll have your knees singing opera. So while your front door may be hogging the spotlight, never forget your backdoor is the keeper of some lip-smacking secrets, too.
From Virgin to Veteran: Preparing Your Butt for the First Time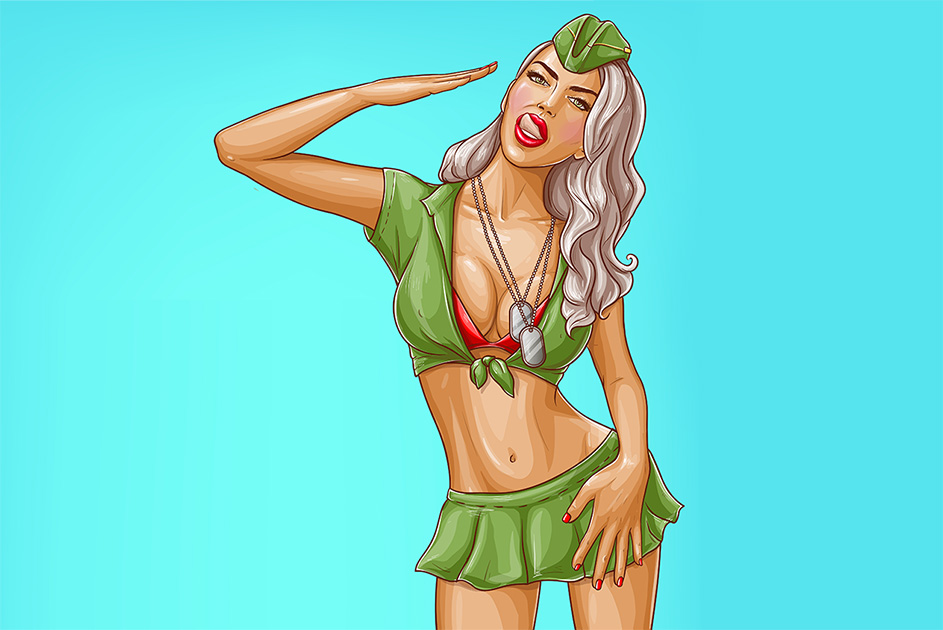 Firstly, my darling anal novices – don't hustle. As tantalizing as the idea of frolicking in the booty meadow may be, remember: gradual anal stretching is your secret ally here. Initiating your journey with tinier playthings or even your dainty digits and escalating sizes over time can turn your first anal escapade from a grimace to a grin.
Your Comfort Is King
Always heed your body's whispers, and don't fret if your progress is a leisurely stroll rather than a gallop. It's about decoding your body, discovering hidden delights, and mastering how to train for anal sex.
Scrub-a-Dub-Dub: Prepping for the Naughty Fun in Your Tub
Rule one in the booty playbook: keep things spick and span! Your toys and you need to be as clean as a whistle before and after each rendezvous.
So, drench your playthings in warm water, and treat them to a bubble bath with mild soap or a fancy toy cleaner. Want to wrap your toys with a layer of safety? Slide a condom on them!
Now, your own prep. A warm shower before the main event not only sets the mood but also ensures your starlet is clean and ready. Some folks like a backstage cleaning with an anal douche, but it's not a diva demand. Remember, your rectum runs a self-cleaning program, so no need to overdo the internal tidying.
Play Safe, Play Sexy: Charting Your Booty-ful Boundaries
As you navigate the winding roads of anal pleasure, setting traffic signs (aka boundaries) and choosing a safe word with your playmate is crucial. Any sexploration should be a consensual symphony, playing the melody of pleasure for all involved. Remember, pain is an unwelcome guest at this party. If there's even a pinch of discomfort, wave the red flag to your partner.
✍️ Lola Lovegood recommends: Your backdoor doesn't have its own lubrication service like your front door. So, investing in quality lube is like buying VIP passes for a smoother, more pleasurable gig. Lather it on, and let the good times roll!
Solo Shenanigans: Striking the Perfect Pose for Booty Business
When riding solo, the 'howling at the moon' pose, or as some call it, 'doggy style', is a royal favorite. It offers an open invitation to your rear palace and grants you the reins to control the pace and depth of the backdoor party. Another solo star is the 'uphill trek' – laying on your back with a cushion beneath your hips. This props up your booty, making it an easy target for your adventurous fingers or toys.
Duet Dance: Picking Positions for Two-Player Fun
When you've got a playmate, the 'hugging koalas' (or spooning, for the less imaginative) takes the cake. It paves the way for a leisurely and tender entry while you're both snuggled up comfortably. Another crowd-pleaser is the 'cowboy or cowgirl' – the receiving partner on top, holding the reins and ruling the rhythm and depth of penetration. It's all about being in control and enjoying the backdoor boogie to the fullest.
Taking the Anal Plunge: Step-by-Step Guide to Anal Training
Step 1: Start Small, Start Slow
Kick off with a petite plaything and a generous splash of lube. Cozy up in a comfortable position and coax the toy inside. If you encounter any grumbling from your backdoor, pause and adjust.
Step 2: Just Breathe
Breathing isn't just for yoga, darling, it's your best friend in anal play too. Deep, rhythmical breaths will help you unwind and relish in the adventure.
Step 3: No Pain, All Gain
If your booty screams 'Ouch!', something's off. Anal play should be a sensual tango, not a toe-stomping boot camp. An odd feeling is acceptable; after all, it's a new dance move. But if it's the pain you're experiencing, hit the brakes.
Step 4: The Virtue of Dirty Patience
Keep your first few encounters brief, like tantalizing quickies, 15-20 minutes tops. As you ease into the rhythm, you can invite bigger guests to your party and extend the fun. Remember, like good foreplay, anal training is all about the build-up, not a hurried race to the finish line.
💡 PRO TIP: Now, darlings, in our quest for backdoor pleasure, we might be tempted to bring in the big guns - numbing creams and lubes. Well, drop that idea like a hot potato! Pain, my naughties, is not the enemy. In fact, it's the town crier for your body, sounding the alarm when things go sideways. And in anal play, you want to hear that alarm loud and clear.
Scaling Up the Kinky Ladder: Choosing and Using Anal Training Toys
Pick playthings explicitly crafted for backdoor ballet – they flaunt a flared base to avoid any unexpected disappearing acts. The classic butt plug is the golden child of beginners, wooing them with its tapering silhouette and bite-sized dimensions. On the other hand, anal beads offer a rhythm like a bass drop, giving you the freedom to slide them in and out at your DJ-ing pleasure.
Ready to rock the stage? Anal dildos, prostate massagers, and anal vibrators are your headlining act, strumming your pleasure chords to a crescendo.
You're Ready to Rock Your Rear!
Darlings, it's time to send your buns on a wild adventure! You're fully loaded with wisdom, prepped and pumped for the titillating twists and turns of anal training. Remember, explore every step with a naughty grin, honor your booty's rhythm, and surrender to the ripples of delight.
I'll meet you on the flip side, where orgasms sparkle like fireworks, and the pleasure dial is cranked up to eleven!
FAQs
Honey, it's all about your comfort and readiness. When you can comfortably accommodate a toy that's the same size as your partner without any discomfort, it's a good indication that you're ready for the main act.
Darling, just like you can tighten and tone your pelvic floor muscles, you can also do exercises for your anal muscles! Anal kegels are all about contracting and releasing your booty's sphincter muscles, strengthening them over time. It's like a workout routine for your backdoor!
Well, sugar, anilingus is a fancy term for rimming or oral stimulation of the anus. It can be a deliciously delightful part of foreplay or the main course, depending on your preference.
Sweetie, your booty is smarter than you think. It's designed to stretch and snap back like a champion! Regular anal play or training won't make you permanently loose. But like with any physical activity, warming up (i.e., stretching) is essential to prevent injury.