❯
Sex Ed
Jul/19/2023
Last Update: July 19, 2023
253
8 min read
Seven Sins of Pleasure: Sex Moves That Will Drive Him Wild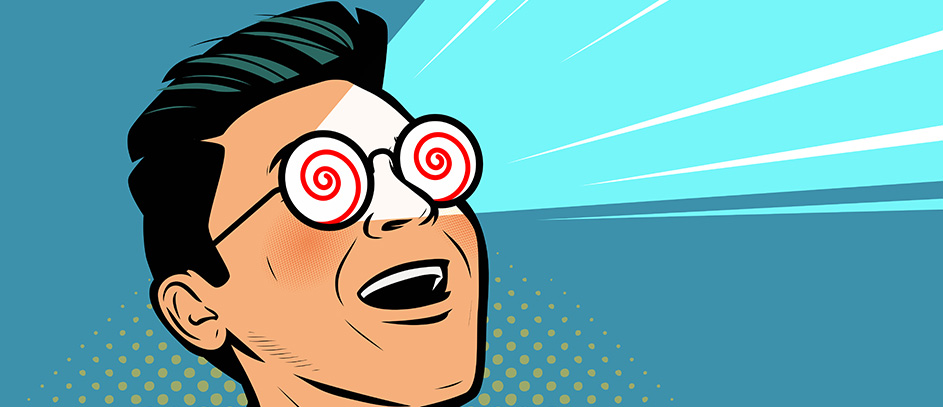 Knock-knock, you naughty kittens, it's your seduction sorceress, Lola Lovegood, and my equally lascivious partner-in-crime, Scarlett Delight. We're here, armed to the teeth with sultry wisdom, to spill the tea on those sex moves men love in bed.
Together, we've been in more beds than a breakfast platter at IHOP, and, honey, we've got stories that'd even make a sailor blush! And after one too many midnight margaritas, we got to thinking: What are those sinfully good sex moves men love most in bed?
So, we delved deep, rode the high waves, and… umm… conducted some rigorous fieldwork to unravel these secret pleasure codes. And we're about to supercharge your power panties. Ready to dive in and get downright dirty?
Pleasure Pitfalls: The False Peaks You Think Men Chase
1. The Wham-Bam Thank You, Ma'am Mistake
Oh, sweethearts, if you think the right moves are the ones getting him to the finish line the fastest, you are way off. It's like a kid at a candy store ignoring the sweet treats and heading straight for the exit.
Let's be honest, the best sex moves men love aren't just about hitting the turbo button. They're about indulging in the deliciously slow build-up.
2. Sticking to the Same Old Stomping Grounds
Next up, let's tackle the age-old fallacy that all fun happens in the same old playground. Sweetcheeks, the sex moves men crave sometimes lie in those unexplored, titillating territories. Perhaps it's the nape of his neck or that cute little dip at his lower back. Venturing into these wilderness areas can set his pleasure pulse racing.
3. The More-is-More Mirage
Lastly, we have the classic 'more is always better' trap. More speed, more pressure, more everything. But honey, sex is more of a teasing dance than a wrestling match. Remember, a sensual waltz can be a lot more satisfying than a high-speed tango.
The Sinful Seven: Pleasure Moves That Never Fail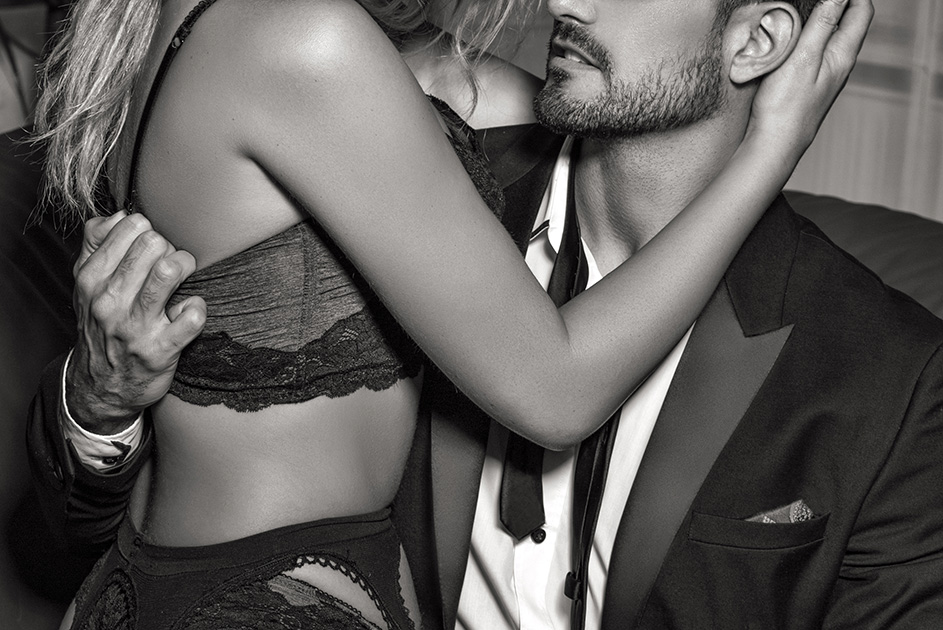 Fasten your seatbelts, you naughty nymphs, because we're diving head-first into the lustful labyrinth of the seven sex moves men love. The kind of moves that make him toss and turn in bed, pining for your devilish touch. Get those pens ready, my lovelies, because Pleasure 101 is about to begin.
1. The Sultry Eye Contact
Who says men can't handle a bit of soulful staring? This intimate move places the focus on deep, meaningful eye contact during sex.
Now, I know what you're thinking; the idea of deep, meaningful eye contact might sound a bit too 'Hollywood' for you, but trust me, it's one of the sex moves men love. You see, the eyes are the windows to the soul, and there's nothing more intoxicating for a man than to be gazed upon with pure, unabashed desire. It's like getting a VIP pass into your heart, showing him that he's not just a tool for your pleasure but a valued player in your intimate game.
You know, I once thought eye contact was a bit like vanilla ice cream – sweet, sure, but lacking that spicy kick. Boy, was I wrong! One night, my partner and I found ourselves entangled in the good ol' missionary, and oh, it was a revelation! Oh, it was like dancing a ballet of desire, a closeness just physical but emotional. Five stars from me!
2. The Moan Mountain
When he's hitting all the right spots, don't bite your lip, let it rip! Those wild echoes of ecstasy will make him feel like he's got a Ph.D. in Pleasure. The thing is, the moves men love in bed are not just about the physical – they are just as much about the auditory. The sound of your pleasure is like sweet music to his ears, a symphony that tells him he's doing everything right.
So, don't be shy, darling. Let your voice be heard. The louder you moan, the higher he'll climb until he's standing on top of Moan Mountain, basking in the glory of your shared pleasure.
✍️ Lola Lovegood recommends: Now, you may be wondering which sex toys have made it to Lola's list of 'Men-Go-Crazy' toys. First up is the cock ring. Simple yet potent, this little plaything can add a tantalizing twist to your intimate moments, enhancing his pleasure and endurance. Then, there's the prostate massager, the holy grail of male-centric toys. And let's not forget the vibrating masturbator. It adds a zesty zing to his solo play, but trust me, it can also be a thrilling addition to your shared escapades.
3. The Rapture Rhythm
Here's the secret, my love: the sex moves men crave are those that keep them on their toes, always anticipating, always guessing. No room for monotony here, sweethearts. It's like being on a rollercoaster ride, where the thrill is in the sudden dips and turns.
Now, let's talk about my fiery friend, Scarlet. This woman is a firm believer in switching things up. For her, the secret to keeping a man on his toes (and his eyes glued to her) is all about playing the sexual chameleon.
One moment, she's sitting on his face, painting a portrait of pleasure with her hips. The next, she's switching to doggy, giving him a view he'd gladly frame. In Scarlet's naughty playbook, everything's open for grabs, and trust me, the results are too steamy to ignore!
So, start slow, teasing him with your languid moves, then suddenly change the pace. Show him your wild side, your uncontrollable desire, and he'll be swept away in the Rapture Rhythm. Remember, variety is the spice of life, and in the bedroom, it's the recipe for unforgettable nights.
4. The Trailblazer Tease
Get your explorer hat on because we're going on a sensual safari across his body. And trust me, it's a journey he'll want to take again and again.
It's no secret that we ladies have our hotspots, but men do too! And sex moves men love aren't just about his 'main attraction.' It's about all those overlooked nooks and crannies just waiting to be discovered.
The nape of his neck, the small of his back, the inside of his wrists – they're all uncharted territories on your tantalizing trail. So ladies, get trailblazing. His body is your canvas, and your touch is the brush that can paint an unforgettable memory.
Now, I know rimming or anal play might sound like diving into deep waters for some. But as an explorer in the vast ocean of pleasure, let me assure you – it's one of the great moves that are worth dipping your toes into. Sure, it might take a bit of warming up, a dash of lube, and a sprinkle of open-mindedness. But once you cross that threshold, oh, it's a whole new world of pleasure, darlings.
5. The Dirty Whispering
Let your words weave a sexy storyline in his ear. Being vocal about your fantasies and desires can rocket his arousal levels to stratospheric heights.
Remember, darlings, sex isn't just a physical act, it's a cerebral one too. Letting him in on your naughty thoughts and desires is one of the moves men love in bed. It adds a whole new layer of intimacy, turning your bedroom into a stage for your shared fantasies.
Whisper what you want him to do to you, describe how he makes you feel, or tell him just how much you want him. Your words can be the breeze that fans the flames of his desire.
💡 PRO TIP: Now, listen up, lovelies, because this tip is gold. Communication is your best friend in the bedroom. Oh, I'm not just talking about dirty talk! No, I mean talking about his desires, his limits, his dreams.
Remember, my gorgeous temptresses, the sexiest organ isn't between your legs, but between your ears. Use it well, and the bedroom will be your stage, where every night is a standing ovation.
6. The Thrill of the Chill
Ever thought about mixing things up with some temperature play? A stroke of an ice cube here, a drizzle of warm oil there – the sheer unpredictability will have him squirming in delight. Temperature play, my saucy sirens, is one of the sex moves men crave.
Scarlett's favorite trick to send her man to the moon? An icy surprise before a fiery finish. She loves to suck on an ice cube before giving her partner a blowjob. The chill on her lips and tongue, contrasting with the warmth of her mouth, makes for a sensory rollercoaster that leaves her man breathless.
The sudden shock of cold or the soothing warmth can amplify sensations, making every touch feel ten times more exciting. So, let's turn the temperature dial, shall we?
"In the endless playground of pleasure, remember, darlings, with these tantalizing moves, you're not just playing the game, you're changing it!"
7. The Encore Enticement
After he's seen fireworks, keep the show going. A gentle touch here, a soft kiss there, can make him feel adored, turning a great night into an unforgettable memory.
Too often, we think the end goal is the grand finale, the explosive climax. But honey, let me tell you, one of the sex moves men crave is aftercare, the sweet moments of shared vulnerability and intimacy after the peak has been reached. The post-coital time is not just for catching your breath, it's also for deepening the connection.
However, this isn't about initiating a round two, although who can blame you if you do? It's about showing him that his pleasure matters to you as much as yours. It's about leaving him with a lasting impression that will make him crave your touch even after the curtain has closed.
So, remember to serve an encore, my lovely temptresses. Trust me, he'll be clamoring for a repeat performance.
Play Time: Let's Take This Conversation to Bed
And that's a wrap, darlings! Our carnal carousel through the realm of sex moves men love has reached its climactic conclusion. But fear not, your pleasure expedition is just setting sail. So, get out there and paint the town red… or should I say, the bedroom?
Keep it kinky, keep it fun, and above all, keep me posted! Till next time, keep those fires burning!
FAQs
Absolutely, sweetheart! Start small and go slow. Confidence is key, so only try new moves when you feel ready. And always remember, there's no shame in pleasure!
Definitely, my dear! Pleasure isn't limited to any specific gender or orientation. Modify as needed to ensure mutual comfort and enjoyment.
Communication is key! Discuss your desires openly, listen to their concerns, and find a middle ground. Remember, consent and mutual pleasure are paramount.