❯
Sex Ed
Apr/13/2023
Last Update: April 13, 2023
555
8 min read
Lick, Suck, and Blow: Oral Sex Tips for His and Her Satisfaction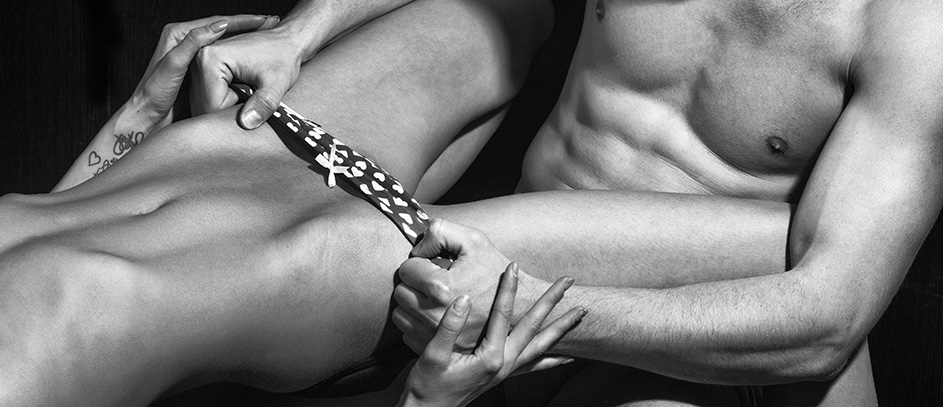 Hello, my fellow pleasure seekers! The Queen is here to dish out some of the juiciest, most tantalizing oral sex tips you'll ever find. Get ready to let your inner oral vixen or stallion run wild – I'm about to share some of my naughtiest, most drool-worthy cunnilingus tricks and blow job techniques.
I've been around the block (wink), and I've learned a thing or two about how to make mouths water and knees buckle. So, buckle up, my sexy friends, because we're about to embark on a thrilling journey of licks, sucks, and tongue swirls that'll leave your partner begging for more.
Trust me, by the time we're done here, you'll be an oral sex aficionado, ready to blow minds and leave your partners shaking with delight. Now, let's dive face-first into the wonderful world of oral pleasure!
Laying the Groundwork: Oral Sex 101
Before we dive into the juicy details of our oral sex tricks and cunnilingus tips, we need to cover some fundamentals. This is like foreplay for your brain, babe! So, let's chat about what it takes to become an oral sexpert.
The Anatomy of Pleasure: Knowing Your Playground
To deliver mind-blowing oral pleasure, you first need to familiarize yourself with the equipment. For guys, that means understanding the shaft, head, and those oh-so-sensitive frenulum spots. And for ladies, it's all about the clit, the inner and outer lips, and the entrance to the vagina. So, study these areas like you're about to ace the naughtiest exam of your life.
The Golden Rule: Communication Is Key (and Sexy)
Darlings, let's get one thing straight – we're all unique little pleasure-seekers, which means that what tickles one person's fancy might leave another craving more. So, the secret ingredient to a lip-smacking good time is communication, baby!
Get vocal about your wildest dreams, dirtiest fantasies, and those pesky no-nos. Trust me; nothing's sexier than letting your lover in on those naughty little secrets, all while nibbling their earlobe. So, throw caution to the wind and let your freak flag fly.
Hygiene and Grooming: Keep It Clean and Tasty
Now, I'm all for getting down and dirty, but when it comes to oral sex, a little cleanliness goes a long way. Therefore, make sure you and your partner are squeaky clean before getting up close and personal. And, if you're into it, a little grooming can make your playground even more inviting. After all, nobody wants to floss their teeth with pubes while going down on their lover.
"Becoming a blowjob sensation requires self-assurance, so strut your stuff and show off those wickedly wonderful talents."
Lip-Smacking Delights: Oral Sex Tips for Blowing His Mind (and More)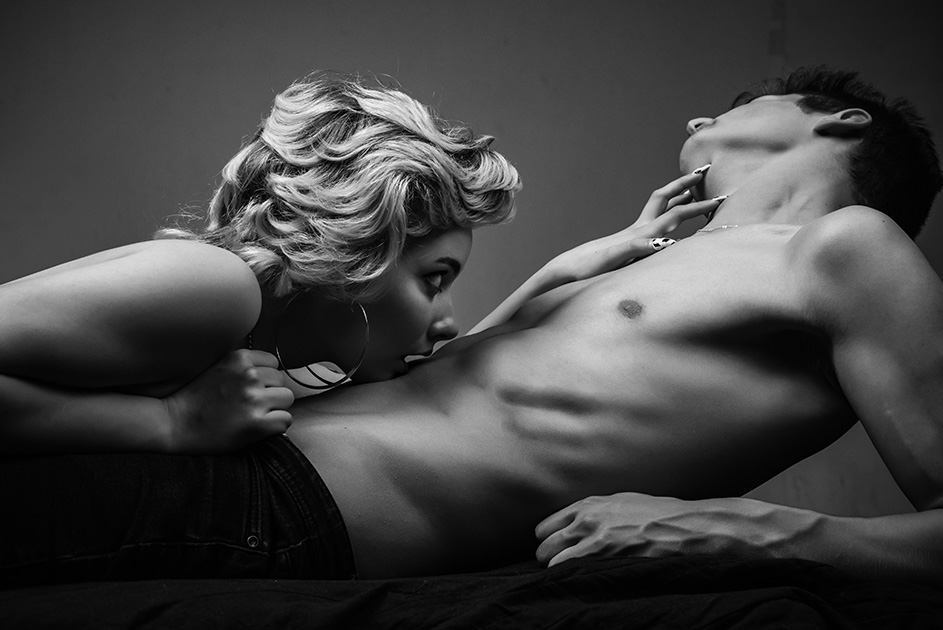 Alright, ladies and gents, it's time to sharpen your skills and learn some blowjob tips that'll have him exploding. Remember, these techniques aren't just for the ladies – anyone can use blowjob tips to bring their partner to new heights of pleasure. So, let's get down to business, shall we?
1. The Art of Teasing: Make Him Beg for More
A little teasing goes a long way, my darlings. So start with soft, slow licks and kisses along his inner thighs and around his package, building anticipation. Or drive him wild by gently breathing on his sensitive spots, then pull away just when he thinks you're about to go for the gold. Trust me; by the time you finally wrap your lips around him, he'll be putty in your hands.
2. Gulp It Like a Champ: Deepthroating Without the Gag
Deepthroating can be a jaw-dropping experience, but nobody wants to turn a steamy moment into a gag fest. Therefore, to swallow that sword without choking, try this sexy little secret: relax your throat, inhale through your nose, and set a rhythm that feels oh-so-good.
Need a bit of extra assistance? A numbing spray can be your best friend. Soon, you'll be the deepthroat queen (or king) of your wildest dreams!
3. Tending to the Family Jewels: Don't Neglect the Twins
While you're working wonders up top, remember to lavish some love on his balls. Tenderly cup, caress, or even suck on them as you're treating him to a mind-blowing blowjob. Believe me, this extra TLC will catapult him into ecstasy, and you'll be racking up some serious oral kudos.
💡 PRO TIP: Ready for more oral sex tips? Experiment with temperature play by switching between hot and cold sensations. Take a swig of warm tea or icy water, then lavish attention on his pulsating member. Craving even more intensity? Test the waters of edging - bringing him to the brink of climax, then backing off. When you finally let him erupt, he'll be soaring through the stratosphere.
Cunning Linguists Unite: Mastering Her Pleasure Like a Pro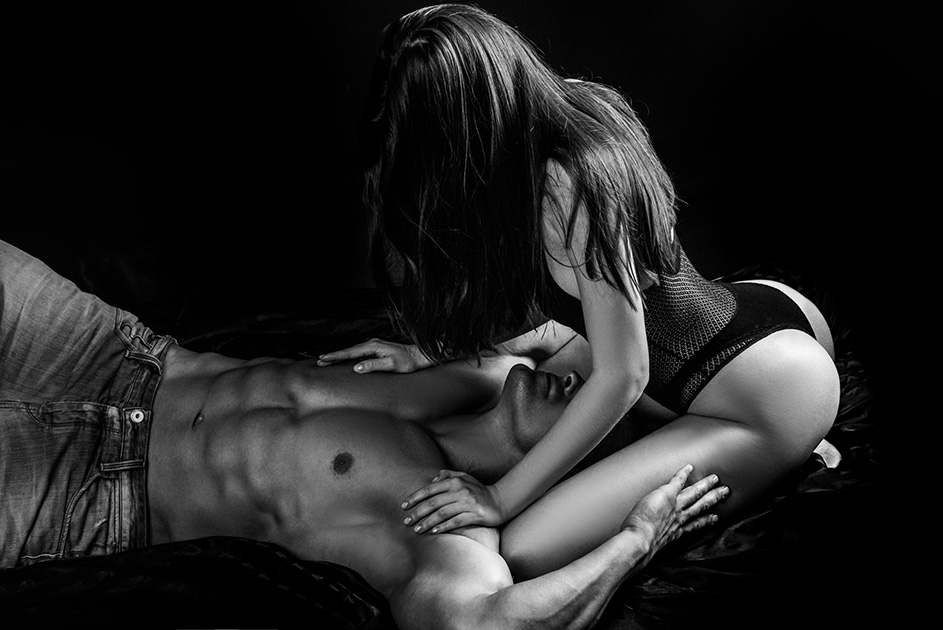 Time to turn our attention to those lovely ladies, my delectable disciples! No matter if you're a guy, a gal, or a delightful blend of both, these cunnilingus tips will leave your partner quivering in sheer ecstasy. So, strap on and get ready to become the oral virtuoso she's been fantasizing about.
1. The Clit Connoisseur: Titillating Tongue Techniques
The clit is her little pleasure powerhouse, so unlocking the secrets of clit stimulation is essential for a toe-curling cunnilingus sesh. Experiment with flicking, circling, or even tapping that tantalizing button with your tongue. But remember, variety is the spice of life (and oral pleasure), so mix it up and tune into her reactions – you'll soon be the clit-whisperer of her dreams.
2. Plunging into Paradise: Unearthing the G-Spot
Why not dive deeper into your oral escapades by unearthing her G-spot? Slip a finger (or two, if she's game) inside and gently stroke the front wall of her vagina using a "come hither" motion. Pair this with some tantalizing tongue work on her clit, and she'll be singing your praises to the heavens above.
✍️ Lola Lovegood recommends: Eager to become a triple threat in the realm of oral sex tricks? Zero in on the sensational trio: her clit, inner and outer lips, and the entrance to her love cave. Lick, suck, and nibble your way around these areas, and she'll be pleading for more. Trust me; she'll melt in your mouth - quite literally.
3. Harmonious Licking: Double the Pleasure, Double the Fun
Ready for out-of-this-world oral sex tips? Try harmonious licking with your partner. That's right – pleasure each other orally at the same time for an explosive, orgasmic adventure. Embark on a 69 expedition and find out just how sinfully satisfying it can be to give and receive in perfect unison.
Amp Up the Oral Antics Lickety-Split
Hungry for more delectable debauchery? Fear not, my insatiable sexplorers! These lip-smacking oral sex tips and tricks will turn your already sensational skills into a whirlwind of carnal bliss. From toys to treats, get ready to awaken your taste buds and turbocharge your sex life like never before.
Toys 'n' Tease: Buzzing, Poking, and Everything Kinky
Why not bring some electrifying playmates to your oral fiesta? Ignite the passion with vibrators, dildos, and a plethora of wicked wonders. Buzz that clit or tease that taint, sending your partner's pleasure to new heights. With a smorgasbord of sexy gadgets to choose from, you'll have a never-ending supply of oral sex tricks at your fingertips.
Tasty Cunnilingus Tips: Luscious Lubes and Scrumptious Sweets
Turn your oral escapades into a sensory banquet with flavored lubes and sexy treats. Drizzle some mouthwatering morsels on your lover's most sensitive spots and indulge in a taste explosion. As you relish every last lick, your partner will be writhing in ecstasy – and coming back for a second helping!
Risqué Roleplay and Power Plays: Who's Calling the Shots?
Yearning for some added exhilaration? Bring roleplaying and power dynamics into your oral adventures. Be it a commanding dom or a submissive seductress, this thrilling spin on oral delights is guaranteed to fan the flames of desire. So, slip into character and brace yourself for an eye-popping, panty-dropping extravaganza.
Blindfolds and Bondage: Sensory Play for Orgasmic Bliss
Venture into the realm of sensory play by incorporating blindfolds and restraints into your oral shenanigans. With their sight and movement restrained, your partner's anticipation will skyrocket, and every electrifying touch will send chills down their spine. Unleash your lips and tongue, and watch as they beg for mercy – or perhaps, just a bit more naughtiness.
Sealing the Deal with Sensational Oral Sex Tips and Tricks
Well, my lascivious learners, now you're armed with a treasure trove of oral sex tips, cunnilingus secrets, and blowjob tricks that'll leave your partner breathless and begging for more. But before we part ways, here's some final wisdom to guide you on your path to oral mastery.
Own your newfound oral sex tricks and let your confidence shine! Remember, confidence is sexy, and your partner will love seeing you in full control of their pleasure.
Furthermore, becoming an oral sex aficionado doesn't happen overnight, so be patient and enjoy the ride. Keep practicing and refining your techniques, and soon, you'll be the oral maestro your partner can't get enough of. And remember, my salacious scholars, a little determination goes a long way in the quest for oral nirvana.
Now, go forth and dazzle your lovers with your mind-blowing oral sex tricks. May your tongue be nimble, your lips be soft, and your partners be utterly insatiable. Here's to a lifetime of earth-shattering, toe-curling, scream-inducing pleasure!
FAQs
Keep an eye (and ear) out for those telltale signs of pleasure: moaning, squirming, and steamy sighs. If your partner's loving the tongue-tastic action, they'll show it! But remember, darlings; communication is key – don't hesitate to ask what makes them weak in the knees and learn new oral sex tips and skills.
Regarding deepthroat blowjob tips, I have three Ps for you: practice, patience, and perseverance! Start slow and gradually work on taking more of your partner's length. Relax your throat, breathe through your nose, and find that oh-so-comfy angle. And don't forget that numbing spray!
While oral sex is often seen as a low-risk romp, it's still possible to transmit STIs through oral contact. So, as far as oral sex safety tips go, I personally recommend using barriers like dental dams and condoms, especially with new or casual playmates. Also, stay on top of regular STI testing and chat openly about sexual health – knowledge is power, after all!
Sugary lubes and edible goodies can sometimes contribute to yeast infections. If your partner is sensitive to these sweet surprises, opt for sugar-free alternatives or natural options like coconut oil. Just make sure to double-check with your partner to ensure they're comfortable with your choice of saucy supplies.