Jun/23/2022
Last Update: June 26, 2023
1089
24 min read
Best Realistic Pussy and Ass Toys in 2023: Your Ultimate Guide to Finding the Perfect One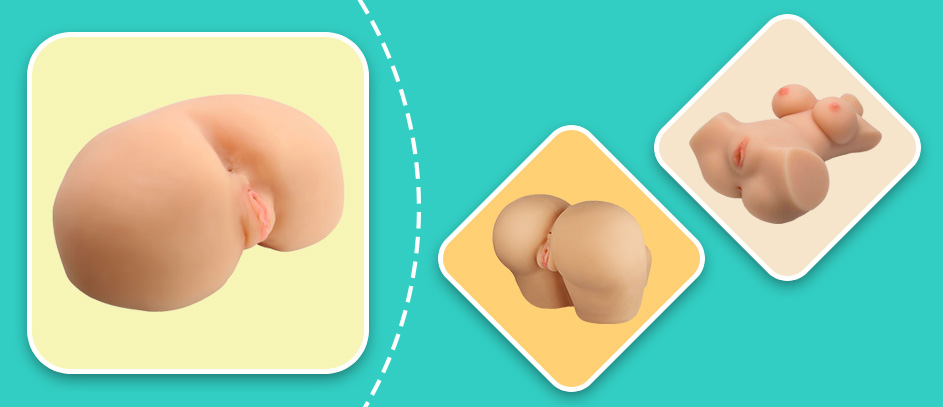 Are you a pussy or ass man? Why not both? After all, sticking your cock into a hot chick's juicy cooch and even tighter butthole and fucking her silly is one of life's greatest pleasures! And life's simply way too short to miss out on those sinful delights… But what if you're constantly dreaming of ravaging some tight holes but you can't make your filthy fantasies come true? Well, you need a realistic pussy and ass masturbator, bro!
So check out my guide on realistic ass and pussy toys – and try not to cream your shorts!
Top 10 Realistic Pussies and Asses in 2023: Tested!
I, Richard Turbo, your friendly neighborhood sex toy expert, am always on the lookout for new masturbator toys. I spend hours testing them solo or with my bae Scarlett, and I can tell you that not all ass and vagina combos are created equal.
Here, I rounded up the hottest and most realistic ass and pussy toys, and I'll strongly recommend them to any stud with a raging hard-on for tight and wet honeypots. Every single toy on this list will make you spew gallons of nutmeg until you pass out!
Hold Up – What Is a Realistic Pussy and Ass Toy?
I know what you're thinking: "It's a sex doll! No, a Fleshlight! A masturbation sleeve!" Actually, realistic ass and pussy toys are all of those things combined into one. That is why they're so popular!
If you're looking into this sex toy for the first time, you've cum to the right place! After trying hundreds of male adult toys, I know all there is to know about realistic pussies and asses. I want to help you out by sharing my hard (oh, so hard!) earned experience.
I'll start off by assuming that you're a newbie when it comes to male masturbators and other sex toys. While that's perfectly fine, you shouldn't waste any more time! But I think this guide will also be useful for seasoned sex toy lovers who want to treat themselves to something new. Frankly, it's a win-win: I get to talk about my passion (sex toys and fadoodling), and you get to learn all about realistic vaginas and asses and ultimately buy a toy that gets your blood pumping the most.
To cut to the chase, a pussy-and-ass combo is a realistic masturbator that is designed to look like a gorgeous female booty with juicy buttocks. It fits somewhere between a mini sex doll and a classic male masturbator, which you can read all about in my previous review. But, it resembles the softest skin, and it includes super realistic detailing with lovely vag lips and a tiny sphincter that you can stretch to your heart's content!
"No" Is Not An Option!
Here's what you'll get from your new fake pussy and asshole:
Squeezable butt cheeks and super-soft skin to grab onto
Intricately detailed pussy and butthole openings to welcome you to an unforgettable ride
Textured internal canals that provide intense sensations with every pump or thrust
While the whole point of realistic pussies and asses should be fairly self-explanatory, let me tell you that choosing one that suits your preferences is much tougher than it looks. For example, some low-quality options are disappointing. And trust me, you don't want to spend your money on a pussy and ass toy that feels like you're pushing your choad into a sharp and smelly cheese grater!
Fortunately, you have me to tell you what you should look out for! Here are some things we'll need to cover before you can buy and use a pussy and ass masturbator:
How realistic pussy and ass toys work
How to choose one that looks and feels the most realistic
Which features and materials to focus on
How much you should pay for a realistic ass and pussy toy
Cleaning and maintenance
A 2-in-1 Cock Squeezer That Feels Just Like the Real Thing
"With a realistic pussy and ass toy, I can slap that booty all day long, pound a juicy pussy like the world's about to end, and ram that ass to make it my own personal cum bucket!"
How often do you get the urge to undress a beautiful female, put her on all fours and bang away until she doesn't even remember her name? I think we can all agree that men are slaves to their libidos, and it's only natural to crave sex every day. However, you probably also know that not every woman is willing to put her pink pearl or her sweet kazoo on a platter for you.
Let's face it: sex is a highly intimate thing. It's not every day that you can enact your deepest fantasies. Sure, if you're single, you can choke the bishop any day, but I know that this can get repetitive and boring – not to mention the dreadful death grip syndrome. And if you're in a relationship, there's no way in hell you'll be getting those sweet holes every damn day! Even if your bae is a total nympho, you'll need to give her a break after a while. And what about the nightmare scenario when your GF says NO to anal? It happens too often to too many guys! And no, "Just the tip!" is not enough to satisfy me!
I say we need to put a stop to all that! Obviously, it's really hard to find a hot babe who'll be willing to give you vaginal AND anal sex. This, my young squire, is exactly why I encourage you to use a realistic ass and pussy masturbator!
The Tightest Pussy and Ass of Your Dreams
So what makes this toy different from regular masturbators, pocket pussies, and sex dolls? To me, it's all about the look and the feel of it. Like I said, realistic ass and pussy toys combine the best features of masturbators and sex dolls but at an accessible price. What's more, realistic ass and pussy sex toys are molded out of a soft skin-like material. They usually come in missionary, doggy, or sideways positions. Here, you'll get to make your choice based on what you're into.
If you're obsessed with asses and you want to bang a soft, jiggly booty from behind, go for the doggy-style variant. But, if you're more turned on by a more up-front look with legs spread like the Grand Canyon, choose the missionary variant. It's also crucial to note that some realistic pussies and asses come in life-size dimensions for super realistic play. Others are scaled down for portability.
What's more, realistic pussies and asses are all about manual operation. You can slip your sex pistol inside and push or thrust as much or as often as you like. Alternatively, you can put them on a bed or kitchen table to enjoy some hands-free action. Just play around with both holes in whichever way you please! So welcome, all you lovers of fingering, pussy licking, spanking, analingus, ass worship, gaping, and much more!
What Types Can You Get
Fortunately, the masterminds who are running the sex toy industry have every guy's interests on their minds. That's why you'll be able to find any ass or pussy toy that matches your turn-ons perfectly!
For example, you'll get to pick from all types of booties, whether they're big and bubbly or innocent and petite. Realistic pussies and asses also come in various skin colors, with different vagina/anus shapes, with pubic hair options, etc. Some could include breasts, hands, feet, lingerie, stockings, etc. Alternatively, you can even get a realistic ass toy with a cock and nice pair of balls. So without further ass-dieu, let's look over some of the main types of faux pussy and ass combos.
Realistic Pussy and Ass
The standard variant of this toy is made of soft and life-like materials with a delicately crafted vagina and butt. It's intended to be a life-size replica of a woman's lower body. Also, you can find scaled variants that are smaller and are shaped like compact strokers.
Generally, some of my favorite choices for standard realistic vaginas and asses come from companies like Thrust Pro, Hera, and Zero Tolerance. You should typically expect to get a soft exterior with hyper-realistic features that will fool anyone into thinking they're looking at the real thing.
But, that's not all! On the inside, you'll get a special texture that replicates the plush, smooth canal of a real vajayjay or rectum. This special texture will vary depending on the manufacturer's design, but it will usually contain soft curves, nodules, ribs, beads, and similar stuff.
Vibrating Realistic Pussy and Ass
If you want something that no cooch or tush can offer you in real life, choose a vibrating realistic vagina and ass! This toy takes the whole experience to new heights with the addition of an insertable bullet vibrator. You can push the vibrator into the unused opening to get an additional kick with strong pulsations. Plus, this type will usually come with a wired or wireless controller that will let you switch up the vibration speeds, patterns, and intensities!
Stacked Realistic Pussy and Ass
Double trouble! If you're up for a challenge, this type will provide you with two booties stacked on top of each other. That way, you'll go up against two pussies and two assholes, and you'll be able to use them however you please! This toy is just perfect for replicating a real threesome experience. The only trouble is – what hole do I choose?!
Pornstar Realistic Pussy and Ass
And what's even more fun than a threesome with a stacked pussy and ass toy? A realistic booty and vag molded after an actual pornstar! Honestly, these are some of my favorite toys of all time. They pretty much give you your own personal pornstar to play with! The booty, curves, and holes are an exact replica of your favorite pornstar's body, and you don't have to hold back. You can lick, spank, and pump it full of cock while watching your favorite scenes!
For me, the true standout here was the Kendra Lust life-size realistic booty. Just look at that award-winning clam and bum! The choices don't stop with Mrs. Lust, though. Various models will let you ram into famous sphincters and slits from Riley Reed, Sasha Grey, Jesse Jane, Jessa Rhodes, and so on!
Twerking, VR, and AI Realistic Pussies and Asses
Vibrations are not the only extra features you can get on a realistic vagina and ass combo. You can get a butt that twerks at various speeds. This is actually not as silly as it sounds because it's intended to replicate real-life sex movements. That way, you'll get the sensations of a real female clenching and contracting around you.
Moreover, VR ass and pussy combos can sync you to your favorite adult content. With the newest VR technologies, you can stick on a pair of virtual reality goggles and imagine you're somewhere else, taking part in tons of mad and outright nasty experiences! You can immerse yourself in VR porn and participate in intense backdoor adventures and so forth.
Moreover, some long-distance pussy and ass toys can link you to your partner's smart toys and enable you to pleasure each other from across the world!
Buyer's Guide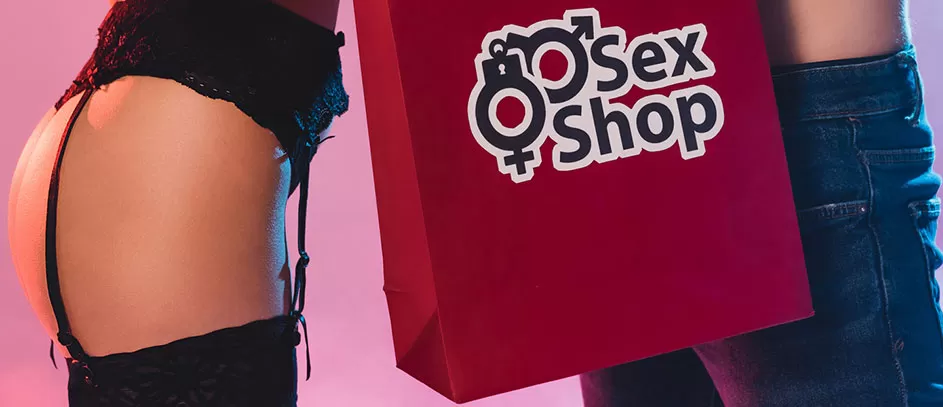 How can you find the best realistic vagina and ass that cups your goober perfectly and milks you dry? Let's find out!
Realistic Ass and Pussy Basics
Basically, the whole point of this toy is to grant you unlimited access to a tight cooter and a good ol' brown eye. This standard doggy-style version of this toy is mainly intended for all lovers of nice, firm glutes and intense anal sex. It's all about the feeling and the visuals!
What's more, you'll get to see both holes in prime view while you're conquering them, and you'll be able to blast that ass at your beck and call! Yup, you can smuggle that bone inside wherever and whenever you want, and one of the best features for me is that you can cross-pollinate all night long! You can go in bareback and swap holes without worrying about nasty infections or little bits of poop! Well, somebody had to say it!
And what about straight to anal without any prep? Surprise buttsex and hardcore sodomy? Switch to pussy for a massive creampie with no pregnancy risks? This is exactly why realistic pussies and asses are some of my favorite toys!
But ignore me! What turns you on the most? Do you want to buy this toy so that you can watch your favorite hardcore porn and bang, gape, and bust inside those slutty holes like a true sex machine? What about using it with a partner to stimulate a kinky threesome? Or do you want to use your realistic ass and pussy to train for the real thing and learn how to last longer in bed? That's something to think about before you spend your money. But there's more.
Features to Look For in Realistic Pussies and Asses
Alright, I've already covered some of the main types of this infinitely fun toy, but I also have to make sure that you'll get as much pleasure out of it as possible. One way to proceed is to buy one with the features that make you drool:
Key Features
Type – What type do you like the best?
Position – Do you want the toy to be in doggy-style, missionary, sideways, or another position?
Textures – You could check out some photos to see the internal texture of the toy. Most will have complex patterns and curves. They will provide various ribbed textures, including beads or nodules.
Aesthetics and opening styles – You'll get to choose from hundreds of pretty twats and tushies. So find one that looks like the hottest jizz-magnet to you. You can also focus on the skin color and any additional features like hands, feet, breasts, etc.
Vibration – Most of these realistic pussies and asses come with bullet vibrators, and they can make that entire booty shake for an additional dose of stimulation. Plus, since you'll get a remote controller, you can even let your partner use it on you for kinky foreplay experiments!
VR and long-distance – VR realistic pussies and asses allow you to watch 3D anal or vaginal porn you pretend like you're part of it. These twerking arse robots will even mimic the movements of your favorite stars or move along to your favorite music! Additionally, if you're in a long-distance relationship, some realistic pussies and asses could come with AI capabilities to allow you to sync your pussy and ass masturbator to another toy that's in a whole other part of the world. That way, you discover new ways of staying intimate with your LDR partner!
Size – Finally, size is one of the most important features. It's up to you whether you want a full-size booty or you want a scaled-down model. The former will obviously look and feel the most realistic, while the latter will be more portable.
How to Find the Best Realistic Vagina and Ass?
Listen up, broseph: this all depends on you. For starters, you should figure out what gives you the most pleasure. Focus on your desires and fantasies, and also think about what turns you on visually.
For example, the size of the booty and hips could be a big deal for you. If you want to slam that ass like MC Hammer, then the bigger, the better! If you prefer something more compact, choose a scaled-down variant. And if you want to fulfill your dream of fucking a porn queen, get a realistic pornstar pussy and ass combo!
Still, you should pay attention to some determining factors regardless of your preferences:
Materials
Insertable size
Pricing
Reliable manufacturer
Materials
Now we've come to the biggest factor that decides whether your toy will feel real or not. Since realistic pussies and asses are bigger and they come with two openings, the materials will play an incredibly important role. This applies to the inside of the holes and the exterior. Also, the material will determine whether the toy is easy to use or clean and whether it's tough enough to handle all the dicking you can give it.
Typically, you'll get to choose from three different materials:
TPE
TPE, elastomer, or TPR is a soft material that's made from a blend of rubber and plastics. The main feature of this material is that it feels squishy, jiggly, and gel-like. I like it because it's soft and bouncy, and that makes it a good choice for ass and pussy combos. However, while TPR is phthalate-free, it is also porous. This means it collects bacteria with each use, and that makes it a high-maintenance material. When it comes to TPR realistic vaginas and asses, you'll need to be extra careful when using and cleaning them.
Silicone
Medical-grade silicone is believed to be the safest sex toy material. It's fully hypoallergenic, phthalate-free, and non-porous. This means that it doesn't accumulate germs and that it's 100% skin-safe. The tradeoff here is that silicone is a bit stiffer compared to TPE. But it still feels incredibly realistic. When it comes to the exterior of your realistic pussy and ass, silicone will provide a firm booty, while a TPE toy will feel more wiggly, especially when you spank it.
What's more, silicone is highly durable and allows for easy maintenance, and it's temperature-resistant. You can boil it to fully sterilize it or even heat it up to make your pussy and ass feel warm and even more life-like. Generally, I always recommend this material to beginners and folks who don't want to worry about complicated cleaning methods.
Cyberskin
Cyberskin is another incredibly common material for realistic pussies and asses. It's made of a blend of TPE, silicone, and other plastics. Here, the quality will all depend on a particular blend that the manufacturer cooks up. Some Cyberskin variants can be hypoallergenic, but some could cause a latex allergy if they contain latex. Either way, this material is also high maintenance because it is highly porous. You will always need to clean it with a dedicated toy cleaner and apply a special renewing powder to keep the toy as good as new.
Still, this material feels extremely realistic. It's stretchy, soft, and flexible, and that's why a lot of manufacturers use it. You'll see a lot of realistic pussies and asses made of Cyberskin, and if you're tempted to buy them, just remember that you'll have to dedicate more time to maintaining them.
Size
While the total width, length, and weight of your new toy will impact its portability and overall feeling, it's crucial to pick the right internal size that fits you. If you check out any realistic ass and pussy combo, you'll see that the holes are extremely narrow (approx. 0.1 to 0.25 inches). However, they can stretch to accommodate almost any girth and still feel tight around your schlong.
The bigger challenge is finding one that accommodates the entire length of your shaft. Here's where you'll need to take out a measuring tape and write down your measurements! Then, compare them to the total internal length of the vaginal and anal opening.
Usually, most realistic pussies and asses will fit up to 6.5 inches. This is a decent measurement for average, below average, or slightly above average dongs. If you are bigger than that, you probably won't be able to go balls deep. I've tested tons of toys with my 8-incher, and only a few of them allowed me to fully blast them, which means you'll need to dig around to find the best fit if you're on the larger side.
Appearance
As I said repeatedly, the looks of the toy will play a huge role in your experience. After all, men are visual creatures, and most of us get rock hard when we see a pair of juicy pussy lips and a spread asshole that looks like it's practically begging you to stretch it out. So focus on how you want your pussy and ass to look.
Are you into small, delicate flaps or an unusually large bear claw? You can choose between pink pussy lips, brown lips, bleached assholes, and natural assholes. Also, you can get a pair of molded fake hands that hold the holes or booty open as you glide into it.
Remember, if you pick a toy with full-sized hips, you can dress it up in thongs, jeans, or lingerie. Finally, you can also pick the skin shade that you like most. You can choose from a pale and milky to shiny caramel or a delicious dark chocolate skin color, etc.
It's Going to Be a Tight Squeeze
Obviously, this toy won't do you any good if it's dry as a desert. So before you use it, you'll have to slather it up with lube! Not only will this prolong the life of your toy, but it will also make the experience feel incredibly close to the real deal! Plus, the lubricant and the suction will create all sorts of hot noises that replicate the sound of tight and wet holes being penetrated.
But which lubricant should you use? Well, if you get a TPE, silicone, or Cyberskin toy, you'll have to limit yourself to water-based lube. That means no silicone or oil-based lube, and especially no coconut oil! If you use anything other than water-based lube, you could cause a chemical reaction. This could harm the delicate material of your toy and leave it deformed (ouch!).
Pricing
One of the reasons why realistic pussies and asses are so popular is their relatively affordable price. You should expect to spend around $60 to $100 on a realistic ass and pussy combo. That will depend on the size of the toy, the quality, features, and the manufacturer.
On average, $60 to $70 will get you a quality ass and pussy toy, and you'll also find vibrating options within this price range. Still, some life-size or pornstar models can cost several hundred dollars. Also, you'll need to pay more for VR and AI features.
Portability and Traveling
Of course, it won't be easy to travel with a life-size ass and pussy combo. They usually weigh around 8 pounds or more and take up quite a lot of space. If you want something you can fit into your luggage, I suggest you buy a scaled-down version that looks more like a pocket pussy and travels much easier.
What to Look For
Always check out reviews from real users and read about their own experience
Stick to a reputable manufacturer who is known for quality and lots of satisfied users
Always make sure the specs match your preferences and size
If the reviews and photos are not enough, you could try to find videos to see your toy in action. That is if you're comfortable with seeing other dudes stick their meat into your new toy.
What to Avoid
Don't buy unbranded and cheap realistic vaginas and asses that seem too good to be true
Avoid shady websites and only stick to reputable retailers
Don't buy a toy that's too small for you, or else you could be disappointed
Tips on Using, Cleaning, and Storing Your Realistic Pussies and Asses
If your wife or GF is anything like my Scarlett – a good girl who grants you balls-deep access to all three holes – consider yourself lucky! If not, a realistic ass and pussy can make all your dreams come true. So if you want to lick those holes, pump them, and unload deep into them, the instructions are fairly simple: lube up and bang away! But, no matter how horny or tired you are, you'll always need to clean your toy correctly.
How to Keep Your Realistic Ass and Pussy Clean
Some toys are easier to clean than others. If you choose a silicone ass and pussy, you'll be able to rinse it out and clean the exterior quickly. The trick is to use warm soapy water and a soft microfiber cloth. You can even take a silicone toy in the shower with you. However, if you're a sucker for massive creampies, you may need to use an irrigator to flush all that man juice out. This is incredibly useful because it will thoroughly clean the nooks and crannies of the delicate internal texture.
The process is relatively similar with TPE realistic vaginas and asses, except that you'll need to pay even more attention to cleaning every little detail to get rid of bacteria. And with Cyberskin toys, you'll need to follow the manufacturer's instructions and use a recommended sex toy cleaner. As mentioned, realistic pussies and asses will also need to be powdered frequently.
And regardless of the material, you shouldn't be irresponsible. It won't take long to clean your toy before and after each use. Plus, not only will it stay clean and keep you away from health hazards, but it will also last much longer.
Storage Options
And here's another important tip: don't store your toy immediately after washing it! You'll need to wait for it to air dry or pat it down with a soft cloth. You should only store it away when it's fully dry to avoid any bacteria or mold buildups.
Moreover, the storage process will depend on the size. If it's a life-size pussy and ass, you could store it in its original box or buy a plastic case for it. For smaller variants, you could get a free carrying pouch with your toy, which you should definitely use. However, don't leave your toy in the open because it will be exposed to dust and dirt.
Get Kinky With Your Fake Pussy and Ass!
Your new clam and tush can do so much more for you than the good old in-out. I regularly use them with my Lady to practice for threesomes, and we even try some nasty roleplay scenarios. Like, she slides the toy up and down on my cock, talks dirty, and pretends the toy is her BFF. We always fantasize about having sex with her best friend, and we use this toy without any consequences to our relationship.
All in all, you can pretty much do anything sexual with this toy, including things that are so disturbing that you don't want anyone to find out!
Also, I think realistic pussies and asses are some of the best endurance-enhancers out there. If you're quick on the draw, you can use them to edge yourself and boost your stamina. After enough training, this toy can truly help you to become a monster in bed!
Realistic Vagina and Ass Industry Overview
So when did it all begin, and what is the future of realistic ass and pussy masturbators? Check this out:
The History of Realistic Pussy and Ass Toys
Obviously, our whole existence is based on sex, so we can only assume that people (especially horny men) have been trying to experiment with makeshift sex toys since the dawn of time. However, it took a long time until we were able to make and use high-quality realistic vaginas and asses.
In the ancient world, the Greeks were famous for using olive oil as a lubricant for their wieners, and they also used odd household items as a replacement for warm vaginas. That included stale bread, fruit, and even raw meat!
It actually took us hundreds of years to make anything that closely resembles a sex doll or masturbator. That all happened in the 16th century when French and Dutch sailors made a "dame de voyage" or "Dutch wife" sex doll made of straw.
Aside from all the DIY solutions, the world of commercial sex toys took off in the 20th century. By the late 1990s, men were sticking their dicks into all kinds of artificial vaginas, Fleshlights, inflatable dolls, anal strokers, and so on.
Today, the industry is pretty much destigmatized, and it's no longer considered weird or pervy to own male sex toys. Plus, you can literally buy any type of toy that you like, whether it's an ass and pussy masturbator, interactive blowjob robot, alien sex doll, or even a butt plug shaped like Vladimir Putin! What a time to be alive!
But What about the Future?
While there are several realistic vaginas and asses with VR options, I would honestly like to see more of them. It seems that this toy is not the main focus of VR-friendly companies, and the tech is usually implemented more in high-end automatic masturbators, cock milkers, and dildos.
Still, I would love to see a robotic ass and pussy that replicates the movements of my favorite pornstars or even squirts all over me. For example, if you look at blowjob machines, some can stroke your member over 250 times per minute. This is something that I'd like to see implemented on a realistic ass and pussy toy. For now, I recommend you not to wait any longer: simply buy a pussy and ass masturbator that you like the most and show no mercy to those holes!
⚠️ Disclaimer: Our articles contain affiliate links. If you like our content and wish to support our work, consider purchasing your new sex toys through our links. For each purchase through our links, we receive a small commission but at no extra cost to you.
Frequently Asked Questions
Let's sum up this handy guide with a quick FAQ section:
A faux ass and pussy is a sex toy designed to look like the lower half of the female body, minus the legs. Essentially, it gives you a pair of juicy buttocks to play with, along with tight anal and vaginal openings. The holes are intended for sweet, sweet penetration, and on the inside, you'll find special textures that attempt to replicate the feeling of a real ass or pussy. You can use this toy for all kinds of anal or vaginal sex, along with other naughty activities like asslicking, fingering, cunnilingus, gaping, and so on.
You can operate this toy manually or put it on a bed or table for hands-free action. First, you'll need to get extremely hard and lube up your cock. You can also spread the lube around the openings or even use your fingers to push it deep inside the ass or vagina. Then, watch your favorite porn, slide your dick inside, and pump away until your balls explode! Here, it's important to note that you don't have to use a condom and that you can freely cum inside of the toy whenever you please. However, you'll need to thoroughly clean out your toy after each use.
Abso-f*in-lutely! If you're solo and you're bored of the same old routine with Ms. Rosy Palms, you can use a realistic pussy and booty to spice up your masturbation sesh. You can even use it if you're in a relationship and if your partner isn't willing to give her sweet holes to you every night.
Just make sure that your partner is okay with it. Remember, using sex toys is a completely normal thing by today's standards, and anyone who's interested in them should feel free to try them without any prejudices! After all, realistic pussies and asses are intended to make your fantasies come true, so you can pretty much use a pussy and ass masturbator to fulfill any sexual desire!
Okay, this is a very important question when it comes to sex toys. Most people are worried about feeling embarrassed or that someone will make fun of them for buying a sex toy. Right now, the best way to purchase a fake pussy and ass without worrying about what your neighbors might think is to order it online. If you choose a reputable site, your toy will arrive in a discreet, unlabelled box, and you will not have to explain anything to the mailman.
Of course! This can massively transform your sex life if both of you are willing to experiment. You can use this toy for all kinds of roleplay and faux threesome acts. I actually recommend you to try it if you've always wanted to have an FFM threesome but were afraid to actually go through with it. This toy will let you experience that without any strings attached! Plus, the options are truly limitless here. You can use it with your partner during foreplay and mutual masturbation. You can try all sorts of fetishes like cock milking or prostate play with it. And obviously, you can use it to train for anal sex and improve your stamina.
Obviously, it's impossible to replicate the feeling of real-life sex with a commercially manufactured toy. Whether you're banging a wet pussy or tight asshole, the experience will always feel unique if you're with a real person. However, faux ass and pussy toys feel extremely life-like, and you'll be hard-pressed to tell the difference if blindfolded. I know I couldn't! Moreover, real-feel ass and pussy combos offer numerous other benefits such as zero pregnancy or STD risks, no need for commitment, 24/7 availability, and more.