Jun/23/2022
Last Update: June 26, 2023
1200
23 min read
Best Realistic Sex Dolls of 2023 That Will Redefine Your Sensual World!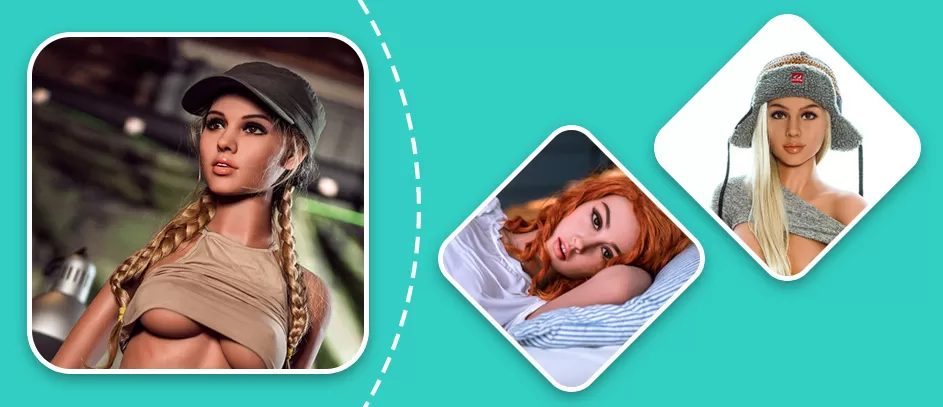 So you wanna buy realistic sex dolls? If you're a total horndog, you're probably obsessed with banging super hot fuck bunnies. Hold up… That's pretty much every guy's dream! Sadly, it doesn't always work out. You know what I say? If you truly want to fuck a sex goddess, it's time to get a silicone sex doll! I've reviewed dozens of realistic love dolls and I want to share all my secrets! And I'm not talking about cheap blow-up dolls that look like beach mattresses. It's all about realistic silicone sex dolls with toned bodies, juicy breasts, tight pussies, even tighter sphincters, infinite throats, and much more!
Top 10 Realistic Sex Dolls in 2023: My Top Picks
For starters, buying a lifelike sex doll is not the same as ordering any ol' pocket pussy. Sex dolls come in hundreds of different variants and offer many customization options. Plus, they are certainly not cheap. You could end up spending a few grand on one. However, it will all be worth it! Since I'm such a nice guy and I want to help out any fella who needs to get his rooster wet, here are my top 10 realistic sex dolls!
What Are Realistic Sex Dolls Anyway?
Listen up, sex dolls have evolved a lot from their primitive and trashy blow-up variants. I'm not saying those blow-up dolls are a bad choice (if you're into that). I just think that realistic love dolls are miles ahead of them! They have been subject to incredible innovation over the past few years.
What sex dolls for men are is fairly self-explanatory: sex dolls are realistic-looking toys that resemble women that you can use for – wait for it – TONS OF S.E.X. They mimic the shape and size of a sexual partner and help you fulfill any masturbation or hanky-panky fantasy. Sounds freaky? Hell no! This should be every man's birthright!
Trust me, using a sex doll is totally normal by today's standards. It will even surprise you to learn that folks wrote poetry about being attracted to statues in ancient times. And in the 16th century, sailors from the Netherlands, France, Spain, and even Japan used primitive dolls made of cloth to ease their loneliness during long (and hard!) adventures at sea.
What I'm getting at here is that any guy who wants a sex doll should be able to get one without worrying about society's prejudices! But, before you even start thinking about getting one, I want to turn your attention to:
How realistic sex dolls work
How to choose the best material for you, the best features, appearance, customization options, etc.
The price tag
How to keep your realistic sex doll clean and in excellent condition
How to discreetly buy a doll online
Why You Need a Realistic Sex Doll for Men
"Your realistic sex doll will become your personal pornstar that you can use and abuse 24/7!"
Here's a confession: I had no idea that modern sex dolls were so realistic and lifelike until I tried my first one several years ago. Not only do sex dolls look like real women, but they also feel like them from head to toe. Seriously, while you can see tons of hot pictures of them online, wait till you check them out in person. The attention to detail and the workmanship are at such a high level nowadays that it will be hard to tell the difference from a few feet away.
So what will you gain by dishing out your cash for a realistic sex doll? Well, you should expect soft lips, firm curves, bouncy boobs, realistic skin tone, etc. Oh, and did I mention that modern sex dolls have astonishingly realistic asses, vaginas, and throats? Moreover, you can buy one for many reasons, but most men get them so that they can have sex with their own personal pornstar whenever they want. Others even form emotional connections to them.
Either way, a realistic sex doll will always look hot and horny. Also, it will never refuse to meet your sexual fantasies and fetishes. Whether you like it rough or gentle, it will always be at your disposal, and it will always be able to handle anything you stick into it!
So Many Choices to Make You CREAM
It's no secret that realistic sex dolls are the most expensive adult toys. This is because it takes a lot of effort and time to build a life-size doll that looks like a real female. However, the cost is more than justified. It's all about seeing, feeling, touching, kissing, and screwing the doll in any way you like until you splurge buckets!
And another benefit is that you'll get to choose the doll based on any type of chick that gets your blood pumping. Here's an idea of what you can get for your new personal love slave:
Pornstar dolls
Anime and Asian sex dolls
Ebony dolls
Latina dolls
Flat chest/petite dolls
Fantasy dolls (elf, movie character, vampire, etc.)
Bimbo dolls
MILF dolls
BBW dolls
Gay dolls
Trans dolls
Teen dolls
Big butt dolls
Mini sex dolls
Realistic sex doll torsos
And so, so much more!
Key Things to Consider
The basic idea here is fairly straightforward: buy your realistic sex doll, unbox it, get hard until your cock starts throbbing, and pound away! But, before you buy and use one, I urge you to focus on:
Durability
Cost
Hygiene
Flexibility
Face realism
Breast realism
Skin softness
Waterproofing
Maintenance
Heating systems
AI and additional features
As mentioned, you should expect to spend a lot of money on a high-end sex doll for men, and if you overlook some of those crucial points, you could damage your toy. Alternatively, you might end up with something that doesn't meet your expectations.
How to Use a Sex Doll to Make Your Dreams Come True
Basically, realistic sex dolls have only one goal! To. Please. Their. Master. You can literally use them for unlimited vaginal, anal, and oral sex, and you can jizz inside them until you pump them with every last drop of your daddy sauce! Even better, "no" is not an option for them!
However, you will need to know how to use your doll safely, learn the proper cleaning procedures, and use lube to make the experience even more realistic.
What Are Realistic Sex Dolls Made Of?
Since there are so many manufacturers, it will be tricky to notice the differences at first. If you remember OG blow-up dolls, you know that they had a strange color and that you could easily damage the latex material. Modern love dolls are nothing like that! They are made with high-quality materials like silicone or TPE to give you a lifelike texture, look, and feel.
TPE and Silicone Sex Dolls
These are the main two materials used for realistic sex dolls. Both are high-end materials, but there are slight differences. For one, silicone sex dolls are the safest of the two because they are 100% non-porous. A TPE sex doll can be partially or fully porous, meaning that it could absorb bacteria and that you'd need to take greater care of it. Here, the tradeoff is that TPE sex dolls are a bit softer than silicone. They produce a bouncier feel, especially on the breasts and buttocks.
Conversely, a silicone sex doll is a bit tougher, but that allows it to last for a lifetime and requires less maintenance. Either way, the body structure of TPE or silicone sex dolls follows a life-sized body with a soft, skin-like exterior and an internal skeleton with fixed or flexible joints. In my opinion, both TPE sex dolls and silicone sex dolls feel fantastic, and both are jiggly-yet-firm enough to come freakishly close to a real woman.
Find Your Dream Woman
To narrow down the choices, we can divide realistic sex dolls into a few key categories:
Realistic Sex Dolls: Closest to the Real Deal
This type comprises all the TPE or silicone sex dolls. A TPE or silicone sex doll is usually available in a full-body size, but you can also buy part of a doll (i.e., a torso doll) to save money. Life-size realistic dolls are the most expensive examples, and while you can get pre-designed dolls, you can also order a custom-made one to fit your exact specs.
Anime Sex Dolls: Kinky Asian Fun
Anime sex dolls are dolls that look like anime or hentai babes or any other fantasy character from Japan that you can think of. They are cartoon-like and are perfect for fans of tiny manga girls with exaggerated facial features. Usually, you'll get a not-so-realistic anime face along with a realistic body of a silicone sex doll. This can make an anime girl come to life for you to use her like a tight Asian sex doll that she is and make her fully drain your balls!
Robot and AI Sex Dolls: The Dolls of the Future
If you're looking for the latest and greatest, AI and robotic sex dolls are said to be the future of the adult toy industry. Their main feature is a dynamic AI system that learns through human interaction. This system enables these sexbots to mimic human gestures and respond to sound or touch. An AI sex doll can move, make facial expressions and talk to create even more emotional intimacy. It's kind of like having your own personal sex terminator!
Inflatable Sex Dolls: Classic Blow-Up Action
Blow-up dolls pale in comparison to the previous types we mentioned. However, they can be convenient for traveling and transportation. Also, they are quite affordable, and some of them get fairly realistic if they have a lifelike head and face made of silicone. Some pricier variants also come with multiple openings and even built-in vibrators for penile stimulation. And due to their shiny materials, they could be a great fit for any latex lover.
Sex Doll Torsos
If you want a more affordable option that weighs less and is easier to store, a sex doll torso could be your best bet. I love these types of dolls because they usually only contain the torso and the head, and they cost around half the price of full-size dolls. They give you all the essential openings minus the legs or arms.
Alternatively, if you want to downsize further, you can choose a torso without arms or even just the butt/vagina version without any other bodily features.
Buyer's Guide to Realistic Sex Dolls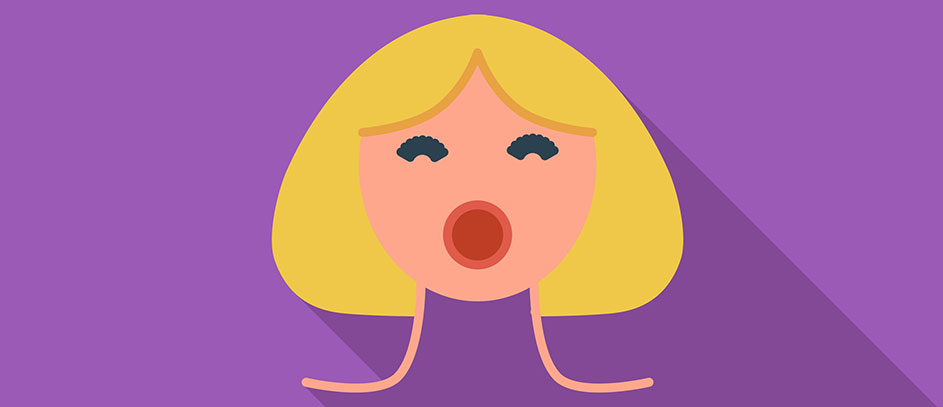 Next up, I'll help you check all the right boxes before you make your purchase:
Sex Dolls 101
By now, you've probably seen that investing in a life-size sex doll for men is very different from buying a pocket pussy or a blowjob machine. While those toys are equally as awesome, nothing else will get you closer to the real deal, and that's why sex dolls are so popular.
For me, I'm partial to dolls by Silicone Wives, RealDolls, Lovehoney, and others. If you're horny enough and are ready to pay a premium price, remember the following:
Size, Weight, and Height
Knowing the dimensions of your chosen doll is a smart way to start. You should look into:
Height
Weight
Waist
Cup size
Foot length
Also, I recommend you choose a breast and ass size that makes you drool and focus on the vagina/anus/mouth depth. Most vaginal and anal openings on these dolls are around 6.5 inches deep. The oral openings are slightly shallower at 4.5 inches.
To be honest, some of the dolls I've tested were unable to fit my 8 inches of pure love muscle all the way in, but others took it like true champs. Of course, that will depend on your personal size. Here, the only way is to measure yourself and find the doll with the dimensions that suit you.
Also, consider the weight as a crucial factor since some dolls can be quite heavy. Generally, a mini sex doll will have a height of around 4' to 5' and will weigh over 60 lbs. Life-size dolls will be in the 80-90 lbs category, but you should expect something heavier if you're into plus-size or BBW dolls.
Of course, everything depends on your preferences and turn-ons. For instance, if you want to worship your doll's feet, take note of the foot length. All of the measurements I've mentioned should be openly listed on a sales page, and you might also be able to find a size chart made where you can compare different models.
Appearance and Realism
Hey, I know that most naked sex dolls will look attractive to any guy, but the trick is to find the most attractive doll for you. Even though this is such a personal choice, I can point you to some crucial appearance features.
Obviously, you'll get a set of working sex organs and openings. But you'll also get a piping hot body, realistic hair, beautiful facial features, gorgeous legs, and much more.
Here's a checklist of key features of realistic sex dolls that you could focus on or customize:
Eye/Hair color
Skin color (also applies to vagina, anus, mouth)
Vagina, anus, mouth appearance (pick the looks that you're attracted to the most!)
Areola size
Hair color and style
Makeup
Manicure/Pedicure
Feet size
Pubic hair
Heating effects
Sound effects
Fixed or moveable joints in the skeleton – this allows you to move and position your doll in all sorts of ways.
Standing or non-standing foot joints – if your doll has non-standing foot joints, you will not be able to make it stand up.
Removable head – creepy, but useful if you want to change the head to switch up the look.
Removable or built-in holes – sex dolls for men can include removable masturbators that resemble anuses or vaginas.
How to Buy a Sex Doll for Men
Buying a doll online should be no different than ordering takeout. I know what you're thinking: you'll look freakishly creepy when the mailman brings you a big box with an inanimate love doll inside. But don't fear, this will never happen because all manufacturers and retailers pack their dolls discreetly.
But what is the ordering process really like?
Well, since I'm the one watching out for you, you should know that many shady places online sell low-quality dolls or outright scam you and take your money. Fortunately, it's easy to stay away from suspicious sellers if you choose reputable brands and sites. The trick is to avoid no-name products as well as cheap sex dolls from AliExpress or Amazon. Instead, focus on the big brands/sellers, such as SexDollGenie, Silicon Wives, and RealDoll.
The good news here is that you can easily find sex doll reviews online to find out everything you need. Even better, you should check out my own reviews to see what Mr. Turbodick and Lady Scarlett think of all kinds of sex toys!
How Much Should You Expect to Spend on Your New Plaything?
Let's keep this short and simple: anything under $1,000 for a life-size doll could be a disappointment. As I said, a lot of effort and time goes into crafting a quality doll with premium materials. That's why budget options are out of the question. If you have the money, choose a high-quality sex doll within these price ranges:
$1,000 – This is a decent price tag for a tiny 30" TPE doll or a torso with a vagina and anus.
$1,500 – For this price, you could get a sex doll torso (head, body, openings, and arms) without the legs or a shorter full-body doll (around 60").
$2,000 to $2,500 – This is the average price for a luxury full-size sex doll. It could vary or even increase if you opt for custom features.
$3,500 to $10,000 and over – This price range is reserved for a robotic sex doll, and it will change based on the design, the features, and the AI technologies.
Let's Settle This: Silicone vs. TPE Dolls
The first thing to note here is that silicone is more expensive, whereas TPE has a shorter lifespan. TPE is porous, and you won't be able to sterilize it fully. Over time, it can harbor bacteria and even mold. This material is also flammable and incredibly sensitive to scratches and dings. Therefore, you'll need to be extremely careful when using a TPE doll.
Still, some guys love TPE dolls because they're softer and more jiggly. On the other hand, a silicone doll is firmer but will never harbor dirt and bacteria. The cleaning process is also much easier. However, there is a smaller selection of silicone dolls compared to TPE, and you should expect to spend around $200 more on a medical-grade silicone doll.
What's my verdict? If you're planning on becoming a new owner, save up for a silicone doll. They are much easier to handle, and you'll never have to worry about the material getting deformed or losing shape. Still, if you want a TPE sex doll due to the wider range of options, go for it. Just remember that you'll need to take greater care of it.
Things You Should Look For
Think about what you want and don't want. If you want that booty to jiggle when you squeeze it, then go for that. If you want to push your love gun between a pair of huge round titties, find a doll with the best proportions that allow that. After all, that's the best thing about owning your personal fuck doll, whether it's an anime sex doll or a pornstar doll.
Make sure the doll is durable and resilient. I would advise you to try a silicone doll with flexible joints that you can use for most sexual positions.
Pick the size that matches your proportions. That applies to body size and the internal depth of all openings.
Discreet shipping and lifetime warranty.
Things You Should Avoid
Stay away from budget options that promise too much.
Avoid buying a doll from a suspicious sex doll store or shady website.
Don't forget to inspect where the retailer is located to avoid high shipping costs.
Does It Really Feel Like a Real Woman?
Personally, flexibility is one of the best features for me because it allows me to bang my dolls in doggy, cowgirl, scissor missionary, full nelson, and pretty much any other position!
Sure, you can buy your doll only based on whether it makes you hard or not, but as you've seen in my guide, there are many subtleties that you could overlook.
But now we've come to the main question: do sex dolls feel like real women? Well, the answer to this will depend on you. For me, nothing can match the experience of going to bed with a beautiful woman and banging her brains out until you both reach thunderous orgasms. Nevertheless, sex dolls still offer a highly unique and intimate experience.
Huge Fun Factor
The best thing about sex dolls for men? You'll get some benefits that are nearly impossible to find in a real woman! For example, you'll be able to use your doll whenever you want and in whatever way you please. It will always be available to fulfill your darkest fantasies!
For me, testing out various dolls by Silicone Wives and other manufacturers is always a new adventure. I love to dress them up in all sorts of sexy costumes, lube up, and pork them until they put a smile on my face.
When Mrs. Turbo is too tired for sex, I can use my realistic sex dolls to get my rocks off and try all sorts of blowjob, fingering, titjob, anal, vaginal fantasies, and various other kinks. Sometimes, my bae loves to watch and masturbate as I plow my doll for all it's worth. Also, we are even planning on organizing a faux threesome with a doll.
All in all, buying a realistic sex doll will not replace a woman, but it will give you practically anything you want in sex and so many possibilities for having fun without any attachment. Plus, you can use a sex doll for other things such as:
Roleplay
Cuddling
Bathing
Photography and videos
Costumes
Accessories and hairstyles
Makeup and nail care
Using it with your partner
Using, Cleaning, and Storing Your Realistic Sex Dolls
You know how the saying goes: if your realistic doll starts crying, it's not angry at you – it just needs to get emptied!!! But seriously, I hope you'll never witness that…
You need to clean your doll responsibly to avoid any gross encounters with mold, leftover semen, and other disgusting side effects.
Proper Use
Here's how to use your realistic sex doll for men correctly:
You need to carefully unbox and assemble your doll.
Always clean your hands before touching it.
Before using the doll, clean and degrease it.
You can then use the doll for vaginal, anal, and oral sex or anything else that tickles your imagination!
Yes, you can finish inside it as many times as you like! The best thing here is that condoms are optional, and obviously, accidental pregnancies are out of the question!
But Wait! Lube Is Your Friend!
However, before you start pounding away, remember that lube is a MUST. It will make the openings feel much more realistic, and it will prevent any skin chafing or other issues. What's more, if you don't use lube, you could rupture your doll internally, and it could become unusable.
It's crucial to only use water-based lubricants. Other types (oil or silicone) could damage the toy. And you don't want your new doll's holes to melt right out of the box, do you? To stay safe, just apply hefty amounts of water-based lube to each hole and all over your pecker and have at it!
Keeping Your Doll Squeaky Clean
You HAVE to wash your doll after using it, especially if you reward it with a juicy creampie or a massive facial. An important thing to know here is that most sex doll materials contain an oil component. This component can give the doll a nice fragrance, but it can also seep out from the surface over time. That's why it's crucial to shower and powder your doll before and after each use. It will keep the doll clean and dry. Regular baby powder will do the trick, and you should apply it after showering the doll in warm water.
Moreover, the powder will remove the grease and any other dirt or bacteria. After washing and applying powder, you should wipe the body dry with a towel. Then, when the doll is fully dry, you can reapply the powder to protect the material.
I recommend you shower and degrease your doll every week even if you don't use it. Plus, when washing it, avoid any scrubbing movements and only use a light sponge. You can also wash the doll's hair and face with warm soapy water.
Flush that Jism Out!
Okay, I know you'll be wasted after busting massive loads inside your new love slave, but you should rinse it out as soon as you're done! To clean the vaginal and anal holes, you should use an irrigator or a flusher. Emptying the doll's butthole and vajayjay with soapy water will get rid of bacteria and any semen residue.
I know that drying the holes is a bit of a nuisance, but you can use a silica rod to collect the water. Alternatively, if your realistic sex doll has removable orifices, cleaning will be even easier because you can take them out and wash them without moving the doll.
Storing Your Realistic Sex Doll
Generally, it's safe to leave your realistic sex doll out in the open if you want her to keep you company all day. But, if you want to be discreet and store it, you can use the included storage kit. Most real-life sex dolls for men will include a suspension kit that allows you to hang them in the closet.
However, I think the best option is to invest in a decent storage case. That way, you'll be able to conceal your realistic sex doll and also keep it away from the elements. Sex toy materials are built to handle room temperature, but anything higher or lower (i.e., hot attics or cold, damp basements) is not recommended for a realistic sex doll. Also, storing it in a straight-up position in the case will decrease stress on the body, arms, and legs.
Safety Tips for Realistic Sex Dolls
Keep it away from sharp objects and fire.
Don't have an epic gangbang with your buddies – sharing the doll could be extremely unhealthy.
Avoid staining the doll with food, ink, etc.
When bending the doll, go slowly and try not to use too much force.
If you want to move your doll, hold it only by its body and not its limbs.
If your realistic sex doll comes with any battery-operated mechanisms, remove them before cleaning.
What the Sex Doll Industry Is Realy Like?
Lastly, I want to tell you a little bit about the history of the sex doll industry as well as its future.
The Uncanny History of Love Dolls
The first records of handmade sex dolls for men and male masturbators date back to the 16th century. These old masturbatory dolls were called "Dutch wives", and they were used by lonely seamen all over Europe and Japan.
We also see some of the earliest recorded manufactured sex dolls in Germany and Austria. Hans Bellmer, a German artist, is credited with inventing the modern sex puppet. But it's often claimed that commercial sex dolls were invented in Germany, with the Bild Lilli coming out in the 1950s. This doll was the precursor to the iconic Barbie.
However, the first big boom came about in the mid-1970s with the introduction of vinyl and latex inflatable sex dolls. Then, the middle and high-end sex doll market emerged in the late 1990s. This was likely the result of the internet, new online shopping methods, and new technologies to manufacture dolls.
So, after decades of innovation, we've come to an era where practically everything is available, and we can now find any type of sex doll or toy we're interested in, including AI dolls.
Most Popular Sex Doll Brands and Their Future
So which brands should you focus on? In my opinion, you won't go wrong if you stick to dolls made or sold by some of the major players in the industry. That includes Silicon Wives, RealDoll, Lovehoney, SexDollGenie, JoyLoveDolls, RobotCompanion, etc. Some of those are reputable companies that resell dolls by Chinese manufacturers like WM Dolls and YL dolls. Others, like RealDoll, make their own designs. The realistic sex dolls from most of those companies will vary in price, realism, and features.
And what should we expect in the future? Well, I'd love to see a price drop on AI dolls at some point. Since everything in the sex toy industry is centered around AI and VR, I'd like to see these technologies reach perfection.
What would you say to a doll that learns about your turn-ons, talks dirty to you, self-lubricates, and tightens its holes automatically during penetration? What about a Bluetooth-controlled doll that could even make you a delicious sandwich when you cum? This is what I'd love to see, along with some next-level VR compatibility that syncs my pornstar dolls to the porn I like and makes them suck my ding dong just like Lana Rhodes or Nicolette Shea would!
Interestingly, it seems that sales have doubled during the Covid-19 pandemic, and such a high demand could bring about incredible advancements in tech. Either way, we're not only talking about the future of sex doll design but the future of sex itself.
I'm not sure about you, but I sincerely hope my real-life sex doll never gains full consciousness and goes full Terminator-style on me after everything I've put it through!!! For now, it's best not to expect or predict anything extreme and simply order a sex doll for men as soon as you can!
⚠️ Disclaimer: Our articles contain affiliate links. If you like our content and wish to support our work, consider purchasing your new sex toys through our links. For each purchase through our links, we receive a small commission but at no extra cost to you.
Realistic Sex Doll FAQ
Even though that was a long read, I think you still might have some questions about realistic sex dolls, so I'm ready to answer them below:
The answer to this question will depend on your budget and the model you choose. The most realistic types are life-size dolls made of silicone. A life-size silicone sex doll weighs around 80-90 pounds and fully replicates all bodily features, from eyes, toes, lips, hair, to vaginal, anal, and oral openings. You can also find realistic dolls made of TPE. These dolls are lighter and more flexible.
Absolutely! If you have the money, you can fully customize your silicone sex doll to make it look like any actress or pornstar. You can even make an exact copy of your girlfriend or wife! Basically, you can customize any feature of your doll to tailor it to your exact specs if you have the money. But first, you'll have to contact the manufacturer and explain to them what you're aiming for.
Well, why not?! If you can't find someone to make your fantasies come true, or if your current partner can't match your libido, go for it! Also, if it turns you on to have a sex doll waiting for you at all times, don't hesitate to order one.
Truly, there are so many other reasons men buy realistic sex dolls. Some get them because they crave emotional attachment. On the other hand, others want to experiment with roleplay and fetishes that are only possible with realistic sex dolls. Some even buy dolls to use them with their partner for faux threesomes and group sex. And some just want to fuck a sex doll all day and not think about the consequences!
Sure, these things are quite expensive, but the investment will definitely pay off once you slide your johnson inside!
Well, TPE or silicone sex dolls are essentially masturbation aids. They shouldn't come between you and your partner. Obviously, it would be weird if you were to order a sex doll that looks like your wife's younger sister. But, if you want to broaden your sexual horizons and explore various naughty kinks safely and without cheating, a realistic sex doll is definitely the way to go. In some ways, it can even improve sex with your partner.
However, as with any sex toy, you should use it in moderation. You shouldn't outright replace your partner with it if you're in a healthy relationship. If your partner is not OK with you owning a doll, then opt for a masturbator or a BJ machine instead.
Of course! You can use any type and gender of realistic sex doll that gets you hard. That includes male dolls and trans dolls with penises and buttholes, female dolls, fantasy dolls, and much more. Your doll should be your own choice, and you shouldn't feel weird about owning a doll that turns you on and meets your sexual preferences.
Making love to a sex doll will feel incredibly close to the real deal. Of course, it's impossible to replicate the feeling of real sex with artificial dolls, but the technology can come pretty close.
What I love about realistic sex dolls is that they feel tight and wet when you lube them up and penetrate them. The addition of a life-size body, limbs, and human face makes the experience even more realistic.
Their holes are tight, juicy, and I love blowing my spunk inside them! As for blowjobs, they can also feel incredible, but I think you should opt for some custom options if you want a no-limits deepthroat machine.
Essentially, if you truly think about what you want before ordering, you will have the best and most realistic experience that suits your desires.
On average, realistic sex dolls last between 2 to 10 years or more if you maintain them regularly. If you use and abuse your doll regularly, there's a chance that it will suffer some wear. You can prolong your toy's lifespan by cleaning it properly. Also, in case of tears or stains, you should use a doll repair kit to fix it. Not all dolls will come with a kit, though, so it might be clever to get one separately when you place your order.