❯
Sex Ed
Oct/25/2022
Last Update: February 14, 2023
9669
27 min read
Use These Male Masturbation Techniques to Blow The Biggest Load of Your Life!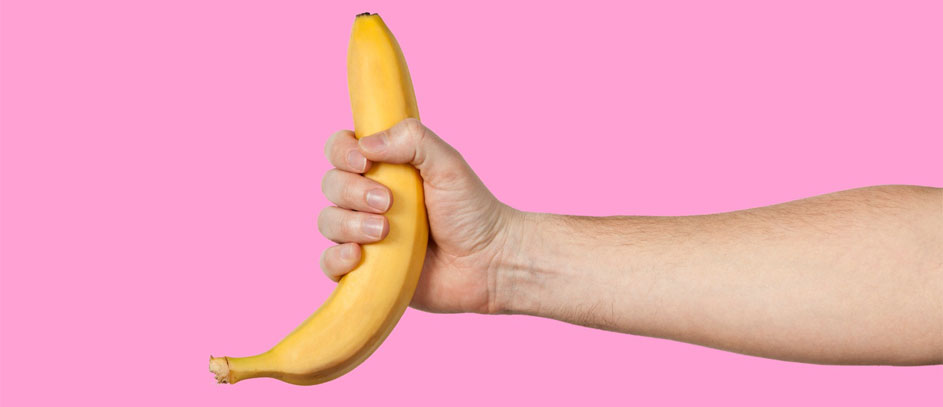 Everybody jerks off. However, if you want to improve your technique, boost your stamina, and blow some monster loads, doing the same ol' up-down motions to polish your fire pole with Ms. Rosey Palms just won't be enough. Check out my rundown of the best, hottest, and most pleasurable male masturbation techniques!
Masturbation Techniques for Men: Epic Orgasms and Gallons of Jizz!
It's no secret that men have been obsessed with handjobs since the dawn of time. And yes, it's also likely that millions of young bucks such as yourself are jerking it worldwide while you're reading this. Most of those dudes are probably not concerned with devising complex strategies to enhance their experience. If you want to beat the meat, bang your bacon, or shake hands with your trouser snake, it's perfectly okay to stroke it 'till you bust it and carry on with your day. But, if you're bored of whipping the walrus over and over again and you want to go nuts, there are plenty of new male masturbation techniques you can learn!
Masturbation Made Easy
Obviously, my preferred way to blow my marbles will be different from the way you like to spank your monkey. If you want to master the art of jerking off, you'll have to keep an open mind. So what should you do? Drill a hole in the wall and fuck it silly until your wang goes numb? Try to give yourself a blowjob and break your neck? Hold up…
Bro, I know that you probably have a thick hard cock that's just waiting to burst. However, I also want to tell you that it's never too late to experiment and try something new. So whether you're an experienced and adventurous wanker or a total newbie who's just getting started, there are tons of unique male masturbation techniques that you can easily slip into your routine.
The Wildest Masturbation Techniques for Men: Your Cock Can Thank Me Later!
If you have a cock and a pair of balls, the sky's the limit. I used to think that the classic squeeze-cock-and-shake-wrist technique was enough to make me cum, but then I discovered that I can try tons of new moves, grip styles, and even some special sex toys to take my experience to the next level.
And to make it all easier for you, I've sorted my favorite male masturbation techniques into various difficulty levels, from easy to pro. That way, you can browse through them and find the best male masturbation methods for your experience level.
Male Masturbation Techniques for Newbies
Ready to challenge your purple-headed warrior? Well, before we get to it, you'll obviously need one thing: a hard dong! So take some time to relax, chill out, watch porn, read naughty stories, or think about that busty waitress you saw last night at Burger King. Are you hard yet? Let's do it!
Intermediate Male Masturbation Techniques
If you couldn't hold it in and you already blew it all on some of the jacking techniques I've described above, good job! However, it's time to move to the next level with some intermediate male masturbation techniques:
Semi-Pro Male Masturbation Techniques
Ready to join the big leagues? Not yet, mister! You still have some training to do. I told you that there are literally no limits when it comes to shaking hands with the milkman! So check out these semi-pro masturbation techniques for men:
Male Masturbation Techniques for Pros
Now we're cooking with gas! If you've mastered all of the previous male masturbation techniques, you're ready to go pro! So let's check out some of the most advanced male masturbation techniques!
Bonus: Male Masturbation Techniques for Anal Play
Dude, you can't get any more advanced than anal play. I know, I know, some guys are hesitant to try it, others prefer to only play with hot female assholes, and some bros truly love to be good little anal whores. Regardless, it won't harm you to have a go at some of my recommended male masturbation techniques for anal play:
All About Male Erogenous Zones
Obviously, your cock and balls are your most important erogenous zones. But, you shouldn't be too lazy to access some of your other hot spots. If you don't know anything about erogenous zones, you can think of them as special spots in your body that generate a sexual response. This response is not as strong as touching your genitals, but it can certainly get you going. Plus, it can boost your fun during masturbation, foreplay or sex with a partner.
Cock and Balls
Rubbing your cock and balls sure feels good, right? Duh, these are the most important erogenous zones in your body! The cock is packed with nerve endings and it gets filled with blood when you get a boner. That's why it feels so damn pleasurable to touch and play with it when you're aroused.
As for the balls and scrotum, they also contain pleasure nerves that run towards your penis and anus. Basically, the entire genital area is connected with hundreds of pleasure nerves. That's why any type of stimulation on your penis, balls, perineum, or bum produces mind-expanding sensations.
Nipples
Titty twister!!! There's a reason why playing with your nipples can feel awesome during masturbation. They are some of the most powerful erogenous zones and you can stimulate them with explosive results. Granted, some guys have hyper-sensitive nipples, so only light play is recommended. Others prefer to get their nipples bitten, squeezed, and even slapped.
Ears
Did you hear that? Ears are an intense erogenous zone! You've probably already felt some goosebumps at some point when your GF tried to whisper naughty things in your ear before kissing it. Of course, you can't lick or kiss your own ears during solo play. You can try to caress them a bit while wanking, but I think that would just look weird. Better to leave this one up to your partner!
Neck
Your entire neck is a sensitive hotspot that responds quite well to stimulation. The most sensitive area is the back of your neck. It's full of pleasure nerves that transfer erotic signals directly to your brain.
Mouth
Your mouth plays a huge part in your arousal when you're kissing someone. Of course, I don't even need to mention how hard some guys get when they use their tongues to eat out some wet pussies and assholes!
Scalp
The scalp actually contains some pleasure nerves that you can activate whenever you run your fingers through your hair. It can send some shivers down to your cock once you're nice and aroused. Again, it might not be something that you'd want to try on your own, but it's nice knowing that your body was practically built to fuck!
Feet
I'm not gonna lie but I love it when Scarlett licks and sucks on my feet. A male foot fetish is not so common, but I'm lucky I found a girl who's into it. Of course, using feet as a hot erogenous zone is kind of tricky when you're alone, and the chances of your GF being a male foot worshiper are quite low. Still, it won't hurt to give yourself a foot massage and relax before you start jerking! Just wash your hands after!
Belly Button
You've probably never even thought of your belly button while masturbating. But in all seriousness, it's a hole! Not saying that you should penetrate it with a vibrator, but you can get some unusual sensations if you tease it with your fingers. You can make small circles around it while masturbating to boost your fun.
Male Masturbation Tips
Listen up, dudes: masturbation is all about experimentation. And that requires you to get to know your body and understand what you're capable of. Yes, you can milk your prostate all night long, but it won't work if you're not into it. So here are some extra tips to improve your male masturbation techniques even further:
Think About Your Goals
Firstly, think about why you're jerking off in the first place. Are you doing it only to get a release and go on with your daily business? Or do you want to jerk for hours and watch a bunch of pornstars get obliterated by huge cocks? What if you want to masturbate in order to train your stamina and make yourself last longer in bed? Your goals will give you some further ideas on the steps you need to take on your path to becoming a master masturbator!
Live on the Edge
Teasing and edging your cock have become some of the most popular jerk off methods in recent years.
This male masturbation tip is simple: you have to stop thinking about masturbating solely for the sake of cumming. Instead, edging will prolong your orgasm and stretch out your masturbation sesh. The way to do it is to stop whenever you feel an orgasm coming. Then, wait for a few seconds until you recover and start wanking again. This will not only drive you nuts and make you blow a monster load at the end of your session. It will also teach you to last much longer!
Understand Your Orgasm
If you take your time and use some edging and teasing techniques, you'll be able to understand your orgasm much better. After all, it's not all about wanking it 'till the yogurt spills out. If you take your time and pace yourself, you'll be able to feel an orgasm coming from miles away. Believe me, this will solve all your issues if you're someone who blows it all way too quickly.
Stock up on Lube
Whether you're planning a morning quickie or an epic wank off rampage, you're always going to need a lot of lube. As you've seen, you'll need to use lube for most of the masturbation techniques for men I've described. It will eliminate friction and make your cock feel like it has just been inside the wettest pussy you've ever had. The sensation of wet lube all around your cock will also make you more accustomed to sex when you finally enter a tight, gooey hole with a gorgeous female attached to it.
FAQ: Masturbation Techniques for Guys