Aug/02/2022
Last Update: June 26, 2023
786
7 min read
Vixen Outlaw Review: Large And In Charge!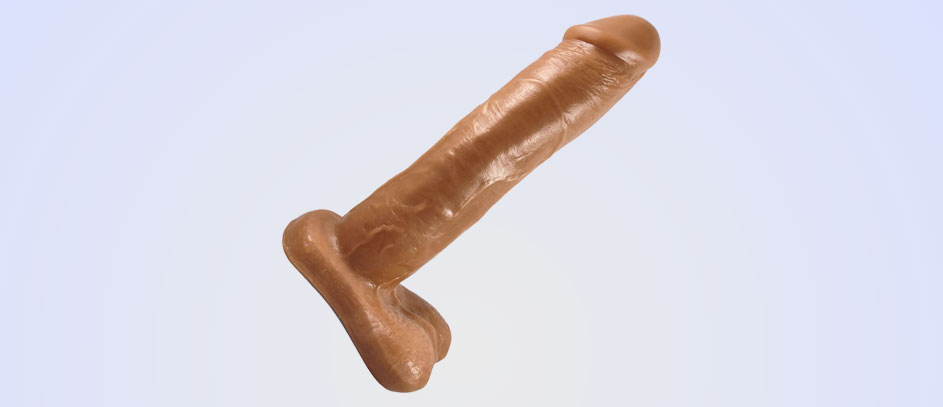 Some ladies love outlaws who pack huge snakes in their cowboy boots. I'm definitely one of those crazy bitches!!! Oh, and I also happen to have a special affinity towards huge, thick, and veiny dildos that look like they're about to rip me right open. Still, a 9-inch functional cock is a ton of stick for anyone to handle. Of course, if you're feeling horny and curious and you wanna finally open up your holes to a massive ass blaster, you don't have to take it all the way in just yet. You can use just the tip and train those tight fuckholes until you're ready! So yes, huge dildos are fantastic toys for any size queen who wants some XXL action or any dominatrix who craves to rip her perverted husband's boyhole wide open. Anyway, without getting too carried away, check out my Vixen Outlaw review to learn about one of my all-time favorite huge dildos! Let's ride!
Vixen Outlaw VixSkin Realistic Dildo: I Fucked This Fake Cock Balls Deep!
As I was thinking of some ideas to write for this article, I realized that I always look for similar features on my favorite huge dildos. For one, they have to be super realistic. They need to replicate every little detail of a big fat dick! Then, they need to have a massive pair of balls that I can feel bumping against my clit before I squirt.
Granted, a girl's favorite dildo is similar to her favorite dress. What feels good for me may not be the best choice for you. Nevertheless, I spent the last couple of weeks riding my Vixen Outlaw dildo in all sorts of positions. I've cum to the conclusion (so many times!) that this is definitely one of my favorite fuck sticks. Why?
Well, a high-quality dildo isn't just a piece of molded plastic that lifelessly flops around. It's a finely crafted work of art! If designed properly, will last you for ages and give you infinite orgasms. That's exactly what my first impression was when I first unpacked my Vixen Outlaw!
Holy Shit, It's Huge!
If you're a dildo addict, you've probably heard about the Vixen Outlaw before. Vixen's dildos have been some of the most popular female sex toys for several years now, and their success is totally justified. The Outlaw is Vixen's largest available vaginal/anal dildo. It offers a colossal length of 9 inches. Oh, boy, that's a lotta cock!
Plus, the girth is a whopping 6.25 inches. If you're not good with measurements, let me just say that this is way above average. It's simply perfect for anyone who loves to feel a nice deep stretch down there!
But seriously, this dildo has been on my radar for some time now. I couldn't wait to unpack it once it arrived for my Vixen Outlaw review. However, I didn't pay even the slightest attention to the packaging once I opened it up. I'm no stranger to XL dildos, but this one made my jaw drop when I opened it up. There was probably even some drool dripping out of my mouth… I could faintly hear my BF's words echo in the background: "Jesus, Scarlett, how the fuck is that going to fit inside you?!"
Delicious Vixen Outlaw Features
The first thing that you're probably going to think about if you're buying this dildo is your favorite color of the jizz rainbow. The Vixen Outlaw comes in 8 stunning colors. That includes Vanilla, Caramel, Chocolate, Tie Bright, Midnight Pearl, Amethyst, Blue, Flame. For this review, I picked the Vanilla option to match Richard's cock. Still, those aren't the only special features you're going to get.
Here are some of the Outlaw's main features:
Huge size and girth
Ultra-realistic cock replica (complete with a beautiful glans, a long veiny shaft, and a juicy pair of balls)
Platinum VixSkin is a 100% silicone material that looks and feels like real skin
Extremely durable – does not degrade, deform, or break down
High body-heat retention
Balls included! The balls on the Vixen Outlaw also act as a non-slip base. This allows you to use your dildo with a strap-on harness or shove it far up your asshole without it getting stuck
Firm inner core
Materials: Better Than a Real Cock?
What surprised me even more with this huge dildo is that the quality of the material is truly amazing. This fake cock uses Platinum VixSkin material. It's 100% silicone and it's one of the highest quality materials out there. As soon as I gripped it with my hand (both hands, actually…) I noticed that it's not sticky or gross. It also doesn't smell like a piece of plastic. Other toys that do can definitely ruin the mood for me but not this one.
Plus, the Outlaw isn't made of just one piece of squishy silicone. First, there's a really soft and smooth outer layer followed by a firm inner core. This is different compared to other hollow dildos. It enables the Outlaw to stay hard and ready for action. It also boosts the durability and ensures your dildo will never warp or deform. You're good to throw it in a drawer or wherever and the shape will stay the same every time.
Another huge plus of this material is that you can boil it or stick it in your dishwasher. Then, you can fully sterilize it, which allows you to use it in all holes without any risks.
Size and Width: How Much Can You Handle?
Now, onto the size. As I said, this bad boy is a whopping 9 inches long. I consider myself truly lucky because that measurement is just one inch longer than my Richard's Turbo Dick. That means my holes are already accustomed to the size. I've also experimented with 10+ inch dildos, so I didn't have any problems during insertion. Keep in mind that the taper is even all along the shaft, but it does get slightly thinner towards the very end to let you hold grip onto its balls easily.
If you're up to no good and you want this to be your first huge dildo, I think it's going to give you a smooth ride without any hassle. The even taper and the smooth material are the biggest game-changers here. Still, the 6.5-inch girth is truly epic. You will probably have to train a lot for it until you're ready, but that's where all the fun is at, right?
Granted, it all depends on whether you're craving to use it for a deep pussy pounding or a wide anal stretch. And just in case you're wondering: yes, I was able to fit it down my throat, but I was a few inches short of gobbling up the whole thing.
OMG, Becky, Look at Those Balls!!!
What you won't get with the Outlaw is a suction cup base underneath the balls. I believe this is truly a missed opportunity. As I said, the Outlaw's balls act like a stopper. Therefore, there's no way to affix the dildo to a flat surface. The stopper is really handy, though. It lets you shove the entire 9-inch length far up your rear-fuckhole without worrying about it getting stuck in your guts.
Okay, that was a bit too graphic, but it's not my fault you're obsessed with anal games! What's more, the balls can also be attached directly to most strap-on harnesses. I was able to get a sturdy yet flexible fit before I strapped in. Then, I opened up Richard's asshole and made him my slut!
Anyway, for the $170 price tag, I would have preferred to have an included suction cup. What you can do is order a Vixen dildo mount separately and that could solve all those issues. On a side note: I'm loving the look of the Outlaw's balls, but I just wish they were a tiny bit bigger to match the proportions of the shaft.
Wild West: Getting Disciplined by the Outlaw
Obviously, you have to pay a bit more if you want a quality product that lasts for ages. That applies to most of the major dildo brands, including Vixen, Tantus, and Oxballs. But still, if you're horny, you should spend a fortune on a good dildo because your body deserves it! When I tested my Outlaw, I went absolutely apeshit. I pushed the bad boy deeper and deeper into my pussy. The smooth head and raised veins were my favorite part! Also, the girth alone was enough to massage my G-spot and make me cum just right. On the anal side of things, I loved the way the Outlaw stretched me open and my BF said it gave me some of the prettiest gapes he's ever seen. We also tried it for DP, and the 9-inch Outlaw plus Richard's 8-incher were an ideal match to rip me apart. Good girls do as they are told, right?
Vixen Outlaw Review – Pros
It's soooo big!
Great for anal
The realistic texture and the material look and feel fantastic
Vixen Outlaw Review – Cons
The balls could be a bit bigger
No suction cup
Bottoms Up!
To sum up my Vixen Outlaw review, I can honestly recommend this dildo to any horny girl or dirty boy out there who wants to experiment with a huge fake cock. It looks and feels delicious, plus it will last you for years to cum! Now, get on your knees and shove that massive realistic dildo deep inside you!
⚠️ Disclaimer: Our articles contain affiliate links. If you like our content and wish to support our work, consider purchasing your new sex toys through our links. For each purchase through our links, we receive a small commission but at no extra cost to you.
| | |
| --- | --- |
| 👉 Name: | Vixen Outlaw |
| ⚙️ Features: | Extra Large, Extra Thick, Realistic, Non-Slip Base, Strap-on Compatible |
| 📁 Type: | Realistic Dildo |
| 🛠️ Materials: | Silicone |
Ultra-realistic design (It looks and feels like a real monster cock!)
5
Premium materials (The silicone is really high quality and it looks like it will last for ages)
5
Great construction (The soft outer and firm inner core create a smooth balance during all kinds of penetrative acts)
4
Fantastic weight (It's not too heavy or too light!)
4
Editor's Pick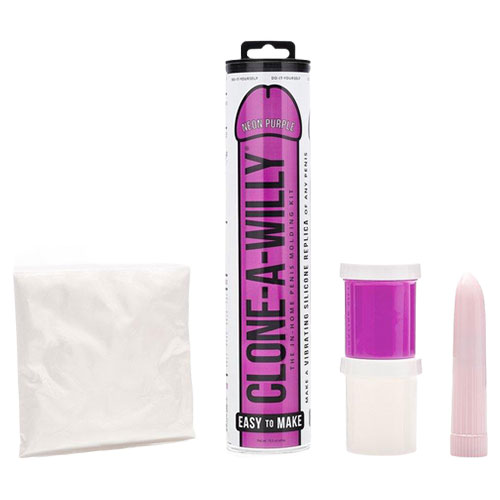 Clone A Willy Kit
⚙️ Special features:
Completely body-safe and hypoallergenic
⚡ Power source:
1 x AA battery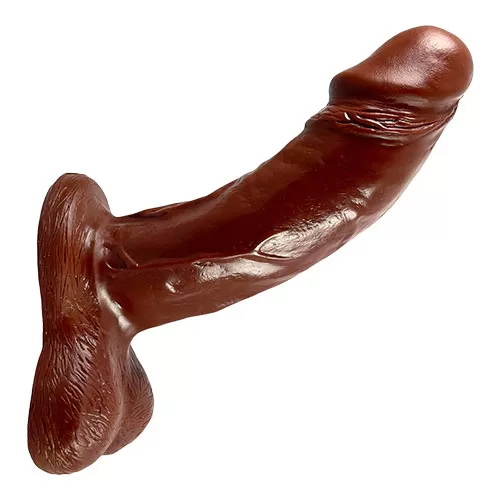 Vixen Johnny
⚙️ Special features:
Thrilling internal pleasure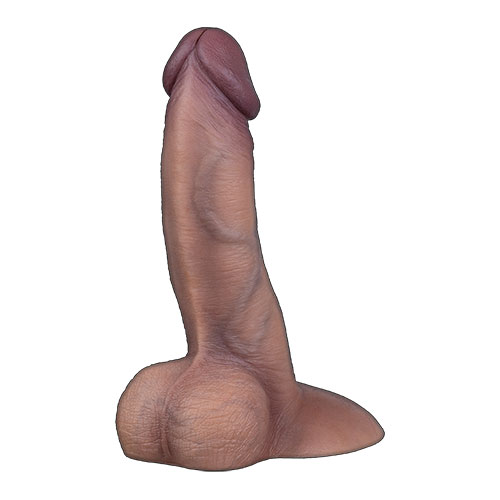 Realcock 2
⚙️ Special features:
Vac-U-Lock compatible