Aug/02/2022
Last Update: June 26, 2023
780
7 min read
I Came Like A Squirting Superslut During This Vixen Johnny Review!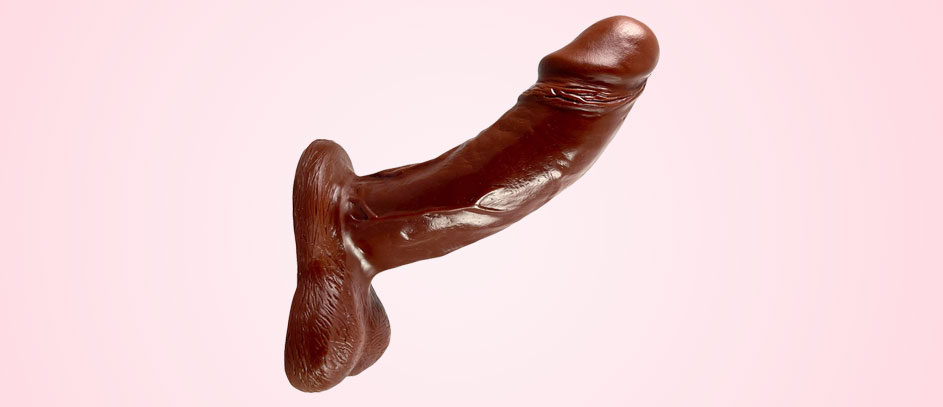 Ladies, when you close your eyes and picture your dream dick, what do you imagine yourself doing to it? As much as I love to worship Richard's 8-inch cock, I always have a few extra holes that need filling. But enough about me… A lot of women don't care about cock size while for some, a slightly-above-average range of around 6.5 to 7 inches is just ideal for all kinds of bedroom debauchery. I tested the 7-inch Vixen Johnny dildo to prove this theory and I was absolutely correct: a full 7 inches is just perfect for vaginal, oral, anal, and even DP! But is this premium Vixen dildo for you? Well, you'll find it all in my Vixen Johnny review! Here's Johnny!
Johnny B. Goode!
According to some studies, 7-inch penises are quite rare and only one in a hundred guys are blessed to have them. Whether 7 inches is the ideal size for you or if you just don't care and you want to get dicked down straight away by a high-quality realistic dildo, the Vixen Johnny is definitely one of the most popular choices on the market.
In case you didn't know, Vixen is one of the most respected premium dildo brands out there. The company makes dozens of dildos in all kinds of shapes, sizes, and colors. It's perhaps most famous for its premium VixSkin material. All of Vixen's VixSkin dildos use 100% platinum silicone. They come with a unique layered design that makes them look and feel incredibly realistic. The rest is up to you. Think about your perfect dildo size and choose your ultimate weapon of ass destruction! So does Johnny have what it takes to rock your fuckholes into another dimension?
First Look: Oh My, What I Nice Cock!
In all my years of testing dildos, I've pretty much gone through the entire range of sizes, from super tiny and portable dildos to fake monster cocks that ripped me apart. Now, what I first noticed about the Vixen Johnny is that its size is just right. It's not too small nor too big. Yet, it definitely has enough length and girth to fill me up balls deep. And yes, it comes with a pair of gorgeous shiny balls. They'll rub against your clit while you pound yourself silly!
But seriously, buying an expensive dildo can be quite challenging sometimes. You'll never be able to test it to see if it will truly fit. Nevertheless, it looks like Johnny was designed to please any horny gal out there. Again, this will all be subjective – a full 7 inches could even feel a bit too big for you. In that case, I'd advise you to lube up and train those hungry holes a little more because you just don't know what you're missing!
It's a Veiny, Mean, Throbbing Masterpiece!
Seriously, there are a lot of lower-priced dildos that flop around and try to replicate the look of a real wang. Sadly, most of them are not that good. However, when I first unboxed Johnny, I was honestly surprised by the design and feel. Just check out its glistening shaft and you'll see what I mean. *Drooooool!*
Basically, this dildo has a substantial upwards curve to it. It has a delicious-looking cock head! The attention to detail near the frenulum is just insane. I was really impressed by it because this is the part I always love to tease with my tongue. Of course, it's much more fun doing that to a real dick, but I just loved sucking on my Vixen dildo and it made me so goddamn wet! What's more, if you're a G-spot kind of gal, you'll definitely appreciate the curvature of the shaft and the big, round shape of the head.
And let's not forget: Johnny comes with a generous 5.75 inches of girth. There's also a huge vein that sticks out near the base. It makes it appear like he's always hard and ready to rock. At first glance, the Johnny VixSkin dildo looks as realistic and as delicious as possible and some things that contribute to that include the bulging head, textured balls, and most importantly, the dual-layered shaft.
Features
7-inch length and 5.75-inch girth
Curved shaft
Available in 5 colors: Vanilla, Caramel, Chocolate, Tie Bright, Midnight Pearl
Platinum VixSkin material – 100% body-safe and phthalate-free silicone
Retains body heat
Flat base with balls included! The base also allows you to stick the dildo into a strap-on harness with a 1.75-inch O-ring. Plus, the base acts as a stopper for safe anal activities.
Dual-layer construction
VixSkin Material: I'm In Dildo Heaven!
As I said, the material used on this dildo is truly outstanding. The whole thing is carefully sculpted out of premium silicone. Therefore, it's 100% safe for your skin, holes, and body. I didn't notice any nasty smells or sticky sensations that other cheaper toys give off.
Also, what surprised me the most was the special dual-layered design. In fact, Johnny isn't just molded out of a single piece of silicone. It actually has a soft and smooth outer layer and solid core. The outer layer feels so pleasant to squeeze and use for penetration, especially when it's nice and wet from lots of lube and all kinds of pussy juices. What you'll get with the solid core is a sensation that just feels like a real erection. Trust me, the dual density construction will make the dildo feel like it always remains erect, no matter how hard or fast you thrust. Plus, it makes the sensations even more realistic when you bend and use it in all kinds of positions.
Is It Enough for You?
I'm used to taking Richard's 8-incher in all my holes by now so I'm not the best judge of the 7-inch shaft on the Vixen Johnny. I can take this dildo all the way in vaginally and anally and I'm definitely a size queen who's trained for bigger things (like the Vixen Outlaw dildo I've just reviewed!).
However, if you're not that experienced with massive cocks, the 7-inch length will seem huge to you. Well, it's obviously 2 inches bigger than the average cock size, which puts it somewhere in the above-average category. Still, I think you won't have a problem sticking this delicious chunk of meat in your pink kitty, but you may need additional training if you want to fit the whole thing up your butthole. To me, it also seems like the 5.75-inch girth is ideal for a nice and wide stretch. But, if you're really tight, you might have to use more lube and be patient until Johnny loosens you up.
Curved Shaft, Demystified
A lot of chicks (myself included) love a subtle angle on a nice hard boner. The inward curve on the Vixen Johnny is highly realistic and it starts with a neatly rounded head at first. For me, the shape worked wonders during insertion and thrusting motions. I was able to feel the gentle curvature deep down against my G-spot. The solid core truly made a difference here! I could feel myself spasming and contracting around Johnny and that's definitely a good thing if you're a squirter who loves an intense G-spot massage.
Sadly, I didn't get the chance to pop Johnny into my boyfriend's butthole, but I guess the curved shape also works wonders for P-spot stimulation!
Don't Ignore the Balls!
Now, onto the balls… What I noticed immediately during my Vixen Johnny review is that Johnny's jewels are quite low-hanging. This extends the size of the whole base. That can make it tiring for you to hold it if you have small hands. The large and flat base could feel just slightly too big in your wrist if you want to thrust for a good while. I wish they could somehow shorten Johnny's balls and also make them a bit thicker to match the proportions of the cock.
Moreover, the base doesn't have a suction cup. This is kind of frustrating for me because I love to stick my dildos onto my walls and try all kinds of spit roasting fantasies with Richard. Still, the base is harness-compatible and I bet Johnny would look amazing when you strap it into a harness and get ready to fuck some sluts or peg some obedient manholes. Nevertheless, despite the lack of a suction cup, the flat base is a great safety feature for anal play. If your ass is trained enough to take it all the way in, the balls will actually prevent the dildo from falling into your second hole completely.
Vixen Johnny Review – What I Loved
It looks incredible and feels even more realistic!
The curved shaft hits all my magic spots
The solid core feels like I'm getting fucked by a really, really hard cock
It feels best when it heats up to body temperature
Vixen Johnny Review – What I Didn't Enjoy
The balls and flat base are a bit too big for my hand
I'm really missing that suction cup!
Final Thoughts in My Vixen Johnny Review
Whether you're looking for your first dildo or you want a new large plaything, Johnny will definitely deliver an ultra-realistic feel along with some unforgettable orgasms!
⚠️ Disclaimer: Our articles contain affiliate links. If you like our content and wish to support our work, consider purchasing your new sex toys through our links. For each purchase through our links, we receive a small commission but at no extra cost to you.
| | |
| --- | --- |
| 👉 Name: | Vixen Johnny |
| ⚙️ Features: | Realistic, Strap-On Compatible, Large, Non-Slip Base, Dual Density |
| 📁 Type: | Realistic Curved Dildo |
| 🛠️ Materials: | Silicone |
Dual density design (It feels like a big hard cock ready to fuck!)
5
Balls included (The texture feels great when it slams against my clit, but the base is just slightly too big)
3
Fabulous curvature (It stretches me out and hits all my pleasure spots!)
5
Works great with other toys (It leaves just the right amount of space to use a vibrator for clit play or another dildo for DP!)
5
Editor's Pick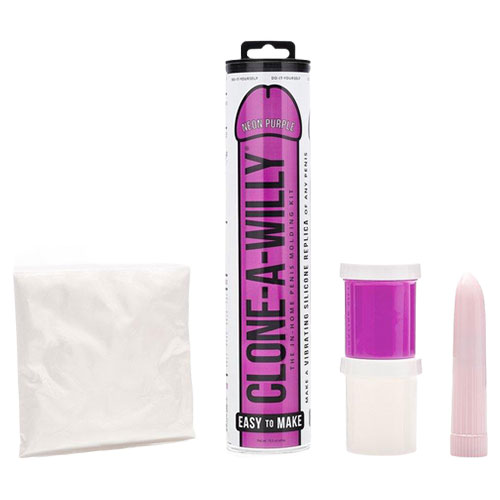 Clone A Willy Kit
⚙️ Special features:
Completely body-safe and hypoallergenic
⚡ Power source:
1 x AA battery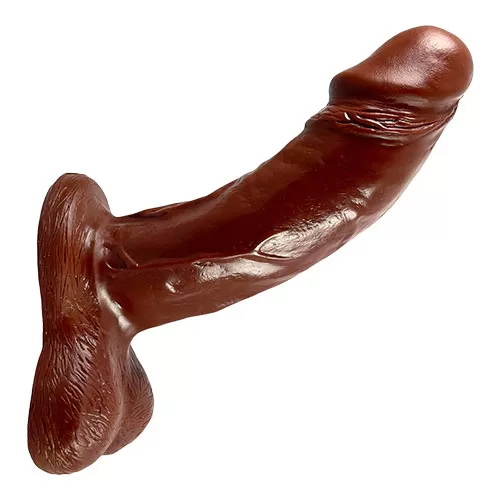 Vixen Johnny
⚙️ Special features:
Thrilling internal pleasure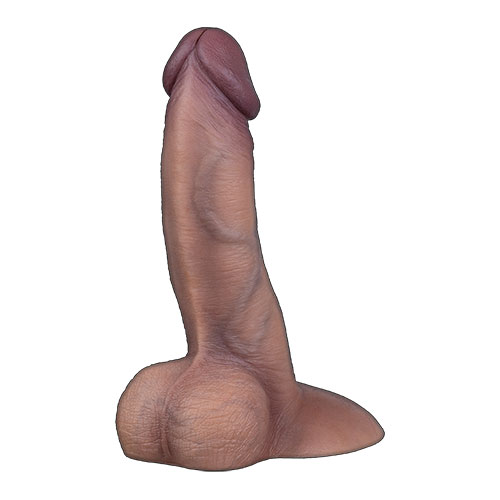 Realcock 2
⚙️ Special features:
Vac-U-Lock compatible