Aug/02/2022
Last Update: June 26, 2023
775
8 min read
Have I Found The King Of Cock? Hankey's Toys Cyrus King Review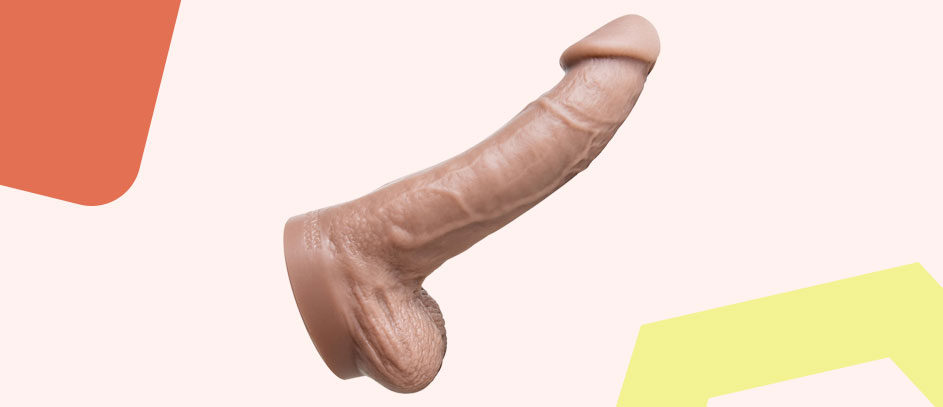 Hey girls, the realistic dildo we'll be reviewing today is not just based on any random cock. It's Cyrus King's! And yes, it's a big one! "But Scarlett, who the F is Cyrus King?!" Oh, you poor poor baby. Cyrus King is one royal mothafucka with a massive trouser rocket and a very dominant demeanor. Just check out some of his scenes. You'll see why his naughty little pornstar sluts tell legends of his colossal cock! And today, you get to be the bad girl and fuck this hard cock raw until you pass out! If you're here, I'm guessing you probably aren't interested in average-size dildos, so I'm going to make it easier on you. I'm gonna test all 4 different sizes of Mr. Hankey's Toys Cyrus King dildos in my ass and pussy! Maybe I'll skip my cunt altogether and head straight for the A because that's the way Mr. King likes it! And yeah, the smallest Cyrus King dildo in the series is 8.5 inches long, so I hope your holes are ready to handle all that man meat. Let's get straight to the fucking and check out my Hankey's Toys Cyrus King review!
Hankey's Toys Cyrus King: Have Yourself a Royal Pornstar Fuckfest!
I have to admit, Mr. King is not one of the most famous performers out there and he is not really my type. But oh boy, does he know how to make a worthless fuckdoll cum hard. Honestly, I'm not into tattooed, bald, and bouncer-looking dudes who seem like they're getting ready to throw me out of a club. However! When it comes to rough and hard sex, those are the type of guys you should always call.
If you're the kind of girl or guy who's obsessed with anal fucking marathons, extreme gaping, intense face fucking, along with tons of spit, cum, and choking, you ain't gonna get that with your husband's average johnson. So whether you've always wanted to get obliterated by Mr. King or you need to fuck a huge dildo with a badass reputation, Hankey's Toys have got you covered.
For All Nasty Fuckdolls Obsessed with Big Cocks!
Basically, Hankey's Toys are famous for being the go-to brand for fantasy and realistic dildos. It's all about big cocks with Hankey's Toys. And yes, you have to be a special type of horny lady to handle them in all your hungry fuckholes.
Honestly, most gals who use these types of toys are highly trained. They (myself included) know exactly how to pound their guts with huge and extra thick dildos. So yeah, the Cyrus King series of dildos is definitely not something you should use if you're looking for a subtle masturbator. Need a polite toy to take away your anal virginity? Forget it! No, sweetie, these bad boys are meant for rough and fast drilling that will make you feel like a crazy, fucked-up bitch. They'll stretch your holes as far as possible and fill you with heaps of pressure until you're squirting and drooling all over yourself like a depraved slut! There's really no better way to put it, but I'm into it…
First Impressions: Open Wide!!!
Obviously, it's not just the size that counts. There are several other things I paid attention to during this Hankey's Toys Cyrus King review. For example, I'm not the biggest fan of Hankey's Toys' packaging. My dildos arrived wrapped in plastic without any special packaging or extra goodies. It's kind of sloppy and the high-pressure plastic they use to wrap the toy makes me think that it can somehow bend it. But, if you're looking for an XXL dildo, the packaging might not matter all that much to you once you open it up.
Basically, while I've tested tons of monster dildos in the past, something special happened when I wrapped my hands around the Cyrus King dildo. It's literally as big as my arm. I could barely hold it up! The thing looks like a tactical weapon that was made for one thing: annihilate some perverted pussies and assholes! And goddamnit, I was way too impatient to get my fix when I realized how realistic this dildo looks.
What Does This Guy Eat?!
Cyrus King's cock starts with a huge and delicious head followed by a curved shaft. The shaft is extra thick and all of the protruding veins on the dildo actually made me run out of breath a little. Then, there are the balls. They are attached to a flat base. According to Hankey's Toys, they're some of the most delicious and most detailed nuts they've ever designed. And there's no question about it: the scrotum has a fantastic texture. It makes me think of all those times when Cyrus got some obedient teen whores to suck and choke on them like it was their last supper.
But let's back up a bit. One big advantage of Mr. Hankey's Toys is that they offer the same model in various sizes, colors, firmness levels, and various other options.
Features: Cream All Over This!
4 different sizes – Original, M Size, L/XL Size, XXXL Size
Lengths vary from 8.5-inch to a whopping 15.25-inch based on the model
The Original size is an exact lifecasted replica of Cyrus King's dick down to the balls!
You can choose between a medium-firm to 75% soft density level.
3 available colors including Natural Tan, Deep Brown, and Black
Flat base with balls
Curved shaft
100% body-safe silicone
Sizes: Time for Your Big Surprise
The Original size of this dildo is lifecasted. Meaning, it's molded straight from King's erect anaconda. The three other sizes also feature the same mold. However, they are expanded to reach even bigger lengths and girths. Here's what you can choose from:
Original – 8.5-inch total length, 7-inch insertable length, 5.80-inch circumference
M Size – 10.75-inch total length, 9.00-inch insertable length, 7.55-inch circumference
L/XL Size – 13.00-inch total length, 11.00-inch insertable length, 9.25-inch circumference
XXXL Size – 15.25-inch total length, 13.00-inch insertable length, 11-inch circumference
Materials
Again, I was genuinely impressed with the details on all four different dildos, especially when it came to the texture and delivery. Plus, you won't have to worry about any shady materials used here. Hankey's Toys use premium silicone that is 100% body safe. I found that the material is incredibly easy to clean even if it's covered in heaps of lube, cum, and who knows what else.
Also, the silicone material is perfectly safe for anal and vaginal play. You'll actually never have to worry about discoloration, melting, and weird changes in shape. Granted, I opted for the stock medium firm density level. The material felt nice and squishy while still giving the impression of an erect pornstar cock.
I Got Fucked by Cyrus King!
When it came time to test the toys in action, I did as I promised and I skipped my vagina altogether at first. Something came over me and I just had to play a video of Cyrus King fucking some sub whore in the ass and I had to do the same with my Original Cyrus King dildo.
Honestly, this size was more than enough to make me stretch and gape, but it wasn't long enough to get to my A spot. The M and L size were perfect for that, and they enabled me to get some intense anal orgasms while spreading my rear-fuckhole wide open.
Of course, you'll need a properly trained ass and a lot of lube for this. Also, the XXXL size with a 13-inch insertable length was the most impressive of them all. Actually, it was quite intimidating but I got some help from Richard and we pushed it *almost* balls deep inside. Here, I was able to feel the XXXL size opening up my second sphincter, which is definitely something you'll enjoy if you're into extreme depth play.
It's Gonna Tear You Apart!
I should warn you that the M, L, and XXXL sizes are definitely not for beginners. If you just need a hard butthole ramming or if you want to dominate your lesbian bitch or your male slave, the Original size will be just enough. Now, what happens when you use this brilliant fucktoy in your cunt?
Well, it's also a lot to handle, and thank fuck they put those huge balls at the bottom because they truly help you navigate the huge size. When I tried the Original, I was grooling all over it in seconds and I found that it was actually quite similar to my boyfriend's 8-inch cock. Still, something about the curvature was not perfect for my pussy. I needed a slightly higher angle to set my G-spot over the edge.
And honestly, I didn't dare use the XXXL dildo up there during my Hankey's Toys Cyrus King review, but I tried the M and L versions together with Richard's cock up my ass. We had a blast! These are great dildos for DP, but you will have to choose your positions carefully because the base can get in the way. Also, I hooked the Original dildo up to a strap-on harness quite quickly and I forced Richard to suck my newly attached Cyrus King cock. It worked out fine, but he was a bit worried and he didn't have the guts to let me fuck him with it. Dumb slave!
Pros
Fantastic material quality
It looks ultra-realistic and replicates every detail of Cyrus King's cock
The girths are just perfect for a deep wide stretch
The balls look delicious
Cons
Sloppy packaging
The base might feel too big if you have smaller hands
Hankey's Toys Cyrus King Review – Bottoms Up, Bitch!
So you think you can take Cyrus King's huge monster inside your little holes? Well, there's only one way to find out! Just be a good little girl, get your dildo today, and spread 'em wide!
⚠️ Disclaimer: Our articles contain affiliate links. If you like our content and wish to support our work, consider purchasing your new sex toys through our links. For each purchase through our links, we receive a small commission but at no extra cost to you.
| | |
| --- | --- |
| 👉 Name: | Hankey's Toys Cyrus King |
| ⚙️ Features: | Realistic, Extra Large, Silicone, Lifecasted, Huge Balls |
| 📁 Type: | Realistic Pornstar Dildo |
| 🛠️ Materials: | Silicone |
Extra large size (It's gonna stretch you out until you can't walk straight!)
5
Awesome anal fun (It felt so freaking huge inside my asshole!)
5
Amazing lifecasted design (They got every little detail right!)
5
It has huge balls that you can suck on! (The whole base can feel a little heavy sometimes, but it's not a big deal)
4
Editor's Pick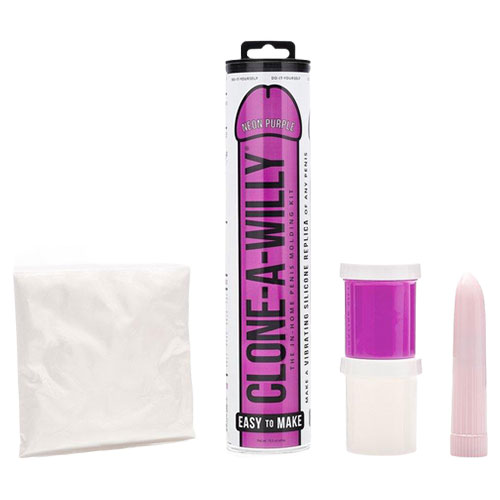 Clone A Willy Kit
⚙️ Special features:
Completely body-safe and hypoallergenic
⚡ Power source:
1 x AA battery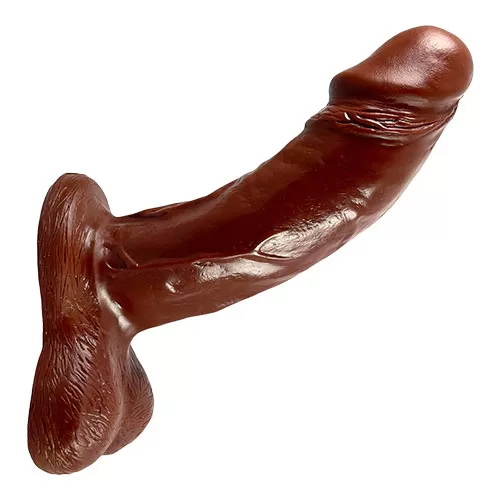 Vixen Johnny
⚙️ Special features:
Thrilling internal pleasure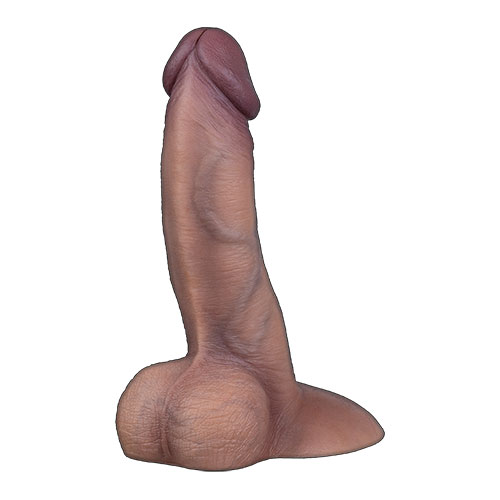 Realcock 2
⚙️ Special features:
Vac-U-Lock compatible