Jun/23/2022
Last Update: August 24, 2023
1506
23 min read
Best Blowjob Machines in 2023 That Will Blow Your Mind (and Everything Else) Without Breaking The Bank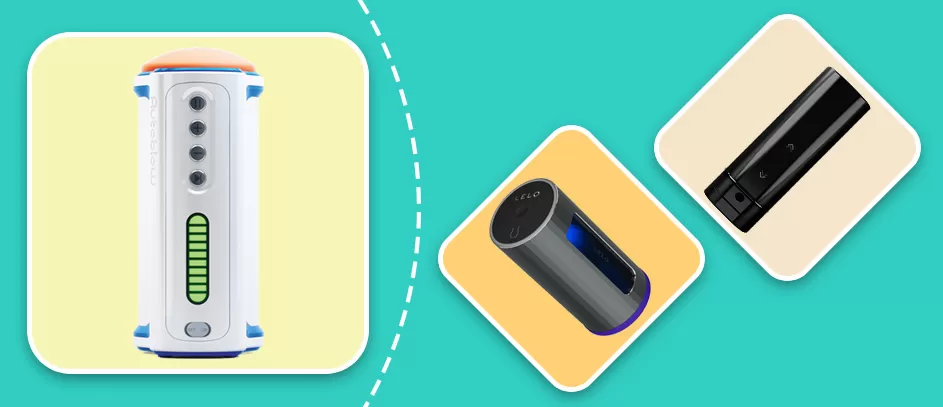 A good BJ is one of the greatest pleasures in life, right? Well, I don't really know what a million dollars feels like, but I'm pretty sure that some sloppy throat action can get pretty close. Just watch out for the teeth, baby!!! Still, while we all love to fantasize about hot chicks going down on us with their moist slippery mouths and tongues to blow our minds, not all ladies are willing to gobble up the milkshake maker every night. Some hate it, others are not so skilled, and let's face it: sucking cock is no walk in the park! So what's the next best thing? Enter: blowjob machines!
Top 10 Blowjob Machines in 2023
What would you say to a cum-hungry BJ robot that sucks like there's no tomorrow? Or a wet and vibrating cock-guzzler that goes balls deep on you 24/7 and swallows without hesitation? Shut up and take my money! If you've never heard of a blowjob machine, I wanna welcum you to a whole new world of pleasure. After testing hundreds of blowjob machines, I'll show you my top picks for the best oral sex robots that can suck and drain your cock hands-free!
They Suck – In a Good Way!
If you're here, you're probably looking for someone with experience to explain all about blowjob toys and what they feel like as well as share some of the best tips for using them. But let's get to know each other better before we talk about getting your cock sucked! My name is Turbo – Richard Turbo! I've tested tons of blowjob simulators in my modest career as a sex toy reviewer. I can tell you that not all of them are worth your time and money! Also, testing out blowjob machines is pretty much my dream job and I love to ravage any hands-free cock milker that I can get near my crotch. Plus, it's even more fun when I get Scarlett (aka Lady Turbo) to help me test out all sorts of kinky blowjob toys together!
Over the years, I've learned that only a handful of blowjob simulators can truly deliver the most realistic sensations. But, if your wang is impatient and you want the TL;DR version of this article, just choose a toy from my list of the top 10 blowjob machines for 2023. After hours of hard work, I managed to rank my favorite cock-sucking toys through a painstaking process of pounding them with my pork sword until my balls were completely dried out. I based my picks on the overall impression, build quality, fun factor, high-tech options like VR or AI, and other orgasmic features. However, what if you don't know which BJ machine is right for you? I'll explain it all in my guide below, young Padawan…
What in the World are BJ Machines?
This will come as no surprise: blowjob simulators are sex toys that work exactly as intended. They can simulate a real BJ experience! They will suck your wiener schnitzel whenever you're feeling horny. Even better, they'll always deliver a perfect blowjob without restraint. Oh, and you won't have to worry about any biting mishaps or girls choking and throwing up all over Niagara Balls!
Trust me, "No" is not an option for these little robots. They will never feel too tired or too shy to go down on you! Blowjob devices will pretty much give you the most legendary sucking action at your beck to make you EXPLODE!
What's more, for me, blowjob simulators are the most realistic sex toys for men. Still, it's obviously silly to convince you that a machine can match up to a gorgeous woman. A BJ robot is definitely not a smoking hot chick who gets on her knees, looks you in the eyes, and slides your cock down her throat. But, these sex toys genuinely offer the next best alternative if you don't have a human partner or if you have a kinky GF willing to try toys together.
How You'll Get the BJ of your Dreams
Typically, most blowjob simulators are built like a long canister-like device. The interior, i.e., the inner sleeve or penis gripper, is designed to fit an erect schlong. It contains a special texture along with beads or rings. The user guide is simple: find the hole, slip your ding-a-ling inside, and let the machine pump you dry!
Well, actually, it gets a bit more complicated. A blowjob simulator is full of next-level tech that makes the entire experience feel incredibly close to the real deal. Usually, a blowjob machine has an internal motor that moves the inner texture up and down. That means it rotates and slides the beads or rings from shaft to tip at different speeds, patterns, and intensities. Here's a quick recap of what a blowjob machine is made of:
Outer body made of a solid and durable material
Inner sleeve (penis gripper) made of soft skin-safe materials with grains, waves, beads, rings, etc.
Pee-pee hole for insertion (duh!)
Control panel
Why Blowjob Machines Are So Amazing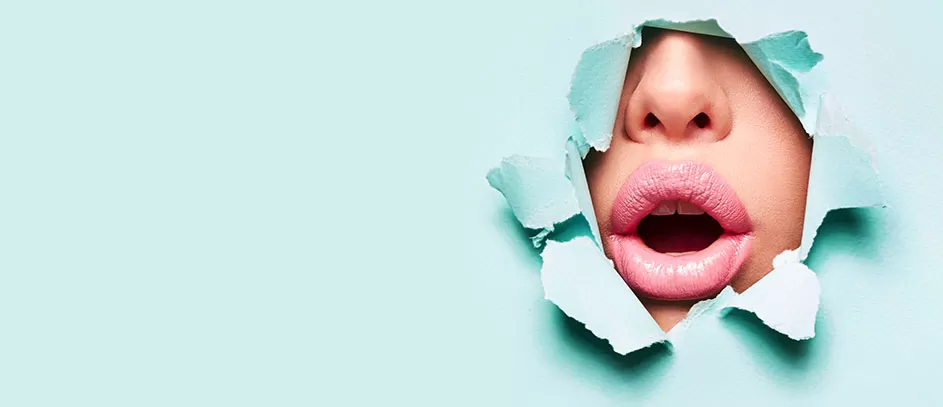 Since I'm a total horndog, it's only normal that I'm a big fan of blowjob simulators. For me, they can make it feel like you're really getting your cock worshipped by a semen-crazed BJ slut with no limits. Deepthroat? Check! Throatpie? Check! Non-stop balls deep sucking action? Check, check, check!
Sure, I can always play around with my hand, but we all know how that feels… A blowjob simulator can pump my dick until it completely drains my nuts and squeezes out every drop of my jizz! And I don't even have to take it out for dinner before that!
Better yet, not only do BJ machines improve my alone time, but they also spice up my fuck sessions with Mrs. Turbo. Lately, I've been training Scarlett to deepthroat, and so far, I've used some of my favorite blowjob simulators to show her how to be a good girl and pleasure my knob just the way I like it! And now she's ADDICTED to taking my 8-incher all the way down her throat! We've had so many amazing moments with blowjob simulators that I urge you to try one of these toys on your own AND with your partner. But I'm not gonna lie – Scarlett is still my favorite cock sucking machine!
Types and Categories
Not every blowjob simulator is the same, young Padawan. You'll be able to choose from a smorgasbord of different types. Yes, they all aim to mimic oral sex, but they do it in various ways. Some offer faux lips and tongues, some simulate the internal texture of the throat, and others can even heat up to match the temperature of a warm mouth. And that's not all – some blowjob robots can suck you off at 250 strokes per minute, which can pretty much beat any real-life BJ record!
However, if you don't know anything about these little hummer machines, let me explain some of the main types to you before you make your purchase.
Automatic Blowjob Machines
These blowjob sex toys offer most of the features that I've described, but they're based on manual operation. In simple terms, you'll need to hold the entire unit in your hand while using it. This is similar to any suction cup or male masturbator.
However, their automatic sucking motions and other functionalities make them different from regular masturbators. Some could offer up and down motions, but you'll still need to use one or both hands to guide them or thrust your wang in and out. For example, the Kiiroo Keon and Lovense Max 2 are manual deepthroat toys that you can grip with both hands on the sides or with one hand on top.
Handsfree Blowjob Machines
Hands-free blowjob simulators are substantially more powerful compared to automatic strokers. When you push your johnson inside, the inner sleeve will replicate realistic blowjob sensations like sucking motions, rotations, and other good stuff. That's why they require a bit more power. Most of them need to be plugged into an electrical outlet. But, no, they won't electrocute your dick!
Moreover, some of these toys, like the Autoblow A.I., have heavy-duty motors inside. This helps them deliver hands-free sucking action while you sit back and get fully MILKED without moving your hands!!!
What Is a Blowjob Toy Made Of?
When it comes to materials, you should look for skin-safe and durable options. The material of the outer shell should be ergonomic and robust. Conversely, the interior should feature a real-feel, skin-safe material.
Typically, the inner sleeve is made of non-porous materials like silicone, TPE, Cyberskin, and so on. Most guys will not have a reaction to this type of material, but you should always check whether your skin can handle it.
However, you should stay away from any blowjob simulator made of latex or any material that contains phthalates and parabens. I don't want to spoil your lunch with my horror stories, but it won't be pretty when a low-quality material causes a reaction on your skin!
Incredible Functionalities and Features
You'll be spoiled for choice when it comes to extra features, bro! While the purpose of an oral sex machine is to please, it won't be fun if it only does one thing. That's why most blowjob toys include some sort of control system and additional programming.
Here's a brief rundown of the different functionalities that you'll find in BJ machines:
Thrusting or pumping – This feature provides up/down thrusting motions along with a suction effect. The motors inside the toy will move the sleeve automatically. Also, the toy will create an air pocket to make it feel like someone is actually slurping on your salami.
Rotation – BJ machines can also include rotating functions that make the texture, rings, or beads rotate around your member while squeezing it tightly.
Vibration – Your blowjob device could include various vibration patterns and modes. This is obviously impossible with a real-life blowjob, but it's one of my favorite features!
Speed – The speed controls are also a crucial feature of penis sucking machines because they allow you to change the speed of the thrusting or rotating sensations.
Intensity – Some dick-sucking toys will also allow you to modify the intensity level. In this case, the internal sleeve texture, rings, or beads will contract and squeeze your love gun until you BURST!
Customizable modes – Most blowjob masturbators contain preset or customizable modes. That can include anything from edging and stamina training modes to extreme deepthroating, super-fast stroking speeds, and so on.
VR and AI Goodness
Wanna get your meat sucked by your favorite pornstars? Well, some of the most popular oral masturbators offer artificial intelligence and VR features. They use the power of new technologies to connect you to porn videos, cam shows, and whatnot. For example, masturbators like the Autoblow A.I. use machine-learning to mirror real-life movements from sex videos. Other machines like the Kiiroo Titan can connect you to VR porn and replicate the motions in real-time. To me, these features are the real cherry on top! Who wouldn't love to get their cock sucked by Riley Reed 24/7?!
Long Distance Fun
The previously mentioned AI and VR features are also useful because you can use them to sync your deepthroat toy with your partner's webcam or another AI-enabled sex gadget. That way, you can use a blowjob machine for naughty remote sex. These features will allow you to stay intimate with your partner even if you're miles away!
Buyer's Guide
"My blowjob machine is always ready for free use. It never gets a clenched jaw, it never gags or throws up, and it always sucks me off balls deep until I shoot all over myself!"
Remember when I said that you only need to penetrate your blowjob masturbator and wait until it milks you dry? Well, most of that is true, but there are some things you'll need to note before you fill your blowjob stroker with spunk.
Beginner's Tips
If you don't have tons of cash to waste, just focus on getting the best machine that you can afford. Also, if you're feeling a little nervous, avoid all the stereotypes about male toys. You know the ones that say women who use vibrators are sexy, but men who use pocket pussies and BJ machines are perverts? Just forget about those silly misconceptions and proudly take control of your own pleasure! But enough with the pep talk here. Let's get you ready to buy a male blowjob machine!
BJ Machine Basics
At first glance, a blowjob robot will obviously not look like a real woman. In fact, most of them don't even resemble sex toys and look just like everyday kitchen appliances. Would you make love to your espresso machine? I know I wouldn't. But I also know that it can still give me warm and delicious coffee whenever I want. It's the same with a blowjob machine.
Honestly, they're not the sexiest adult toys, but they more than make up for it with their functionalities. Just try one, and you won't focus that much on the looks. Trust me – these milking machines will gulp down on your long hard pole like never before! I believe that their automatized action makes them much more intense than standard pussy/ass masturbator sleeves, sex dolls, penis pumps, and similar toys.
Things to Remember Before Buying
After testing hundreds of blowjob simulators, I came up with a list of determining factors that you should inspect before you spend your money:
Size and fit
Materials
Features
Ease of use and cleaning
Portability
Size and Portability
It's time to take out your ruler! Obviously, blowjob toys have a cushiony interior that supports your penis. But, as we all know, every guy is different in terms of size and shape. That's why the size is extremely important here. You should know the correct measurements of your erect willy before buying.
Also, you should compare it to the dimensions of the toy that interests you. Some machines are built to accommodate most penis sizes, while others may not fit everyone. Another tip here is to add half an inch to your original measurement to account for error, excitement, or even growth from a C-ring or penis pump.
Which Material Is Right for Most Guys?
The easiest way to stay safe here is to get a blowjob simulator made using a hypoallergenic material. Silicone is the preferred option. It is 100% body-safe and non-porous.
With medical-grade silicone, you'll avoid all kinds of mishaps, awkward rashes, and worse. Plus, since silicone is non-porous, it doesn't harbor bacteria. That way, it lasts much longer compared to alternatives like PVC, TPE, etc.
Furthermore, I think that silicone has the most realistic texture compared to other sex toy materials. And if you're worried about maintenance, this material is the easiest to clean. Others like jelly or PVC are unsafe, and you should avoid them like the plague!
And what about the external casing of a blowjob simulator? It shouldn't be a big concern. Generally, tough material like hard plastic will be enough to protect the machine and feel great.
Time to Lube Up!
In my opinion, lube is the most important thing when it comes to blowjob machines. It's fairly straightforward: you won't get anywhere if your blowjob simulator is dry as a bone… You're going to want your blowjob to be slippery, slobbery, and extremely wet! But don't grab your coconut oil just yet!
If you get a silicone blowjob toy, you should only use it with a compatible kind of lube. For example, oil-based and silicone-based lube can damage the material of your silicone penis blowjob device. Instead, you need to use a water-based lube. It's non-reactive to all skin types and materials, and it's also the closest to real spit in terms of texture, which is a bonus for obvious reasons.
Either way, you should look into the material of your blowjob toy. Then, read the manual carefully to see which lube you can use with it. This should be a no-brainer, but I know that it's easy to overlook some things if you're horny as a red deer.
What's more, some blowjob toys from Tenga, Lovense, ArcWave, etc., could include the manufacturer's recommended lube type. If you're impatient, you can simply use that or even buy more of the same type.
Packaging
Most blowjob machines are made to look inconspicuous. However, some can be bulky, while others are made to be portable. If you're buying a new blowjob toy, the smartest thing you should do is to get a product made by a reputable brand. I usually prefer toys that come with premium packaging. They should also include a detailed user manual and a booklet for safety instructions. Plus, look out for free goodies like lube, renewing powder, or a storage pouch. Such additions always tell me that the manufacturer took time to carefully present their product.
Furthermore, if you get a carrying pouch in the box, you can use it to easily store your blowjob toy. I would recommend you keep your BJ machine in its original packaging or a plastic container. Also, you should keep it away from any other sex toys for hygienic reasons.
Are They Portable?
What about bringing your BJ robot on the road with you? If you need privacy and convenience, you'll have to select your penis sucking machine toy according to that. What you'll see here is that most BJ robots are powered via a wall outlet because they require a lot of energy to suck and blow. You can use them from a few feet away in a comfortable bed, chair, or couch. If that doesn't suit you, you can find machines with a small USB rechargeable battery.
Either way, you should expect them to be bigger than average sex toys. For example, the Kiiroo Onyx+ weighs nearly 3 pounds. That is quite a lot, and it may take up precious space in your hand luggage.
And while the power and storage options are something you should take note of, I also have to mention that BJ machines can get quite loud. For comparison, they are much noisier than vibrators, mainly due to their powerful motors. The noise makes them kind of tricky to use if you're not fully alone. Still, robots like the Autoblow A.I.+ are designed for silent operation, and they are not as loud. Either way, I don't think you'll worry about the noise once you see how they feel!
Things You Should Look For in Your Blowjob Machine
Based on my experience, I think that a good cock sucking machine should have the following:
It should be made by a reputable manufacturer who is transparent about its product. You'll need to look into user reviews to see if the toy is worth it.
Get the features that you like the most – It's no use to get a BJ robot with only a few simple settings. Try to find one with at least ten speed or intensity levels, along with extra features like customizable modes or VR.
Versatility -​​ You can also kick things up a notch with a blowjob machine that has a removable masturbation sleeve. Basically, any additional option that can allow you to experiment is a blessing here.
Easy cleanup options -​​ If you want a discrete oral sex simulator, find the toy that looks the most practical to you. Also, it should be easy to clean and maintain, and you can see that by checking out the manufacturer's instructions.
Storage and safety – If power and noise are determining factors, base your decision according to that. But bear in mind that you'll need to make some compromises. For example, if you want something with rechargeable batteries, it might feel a little underpowered, and you'll have to charge it after every use.
Things You Need to Avoid
Let's get this out of the way: not all sex toys are perfect. Also, blowjob machines can cost a lot of money, and you won't be happy if you spend your hard-earned cash on a dud. To ensure you make a safe and satisfying purchase, always follow these tips:
Avoid buying a blowjob machine from a shady manufacturer – If you can't find any information about the products, or if there are no reviews for the blowjob machine you're interested in, just skip it.
Don't buy a cheap toy – You'll always see a lower price on toys made by unknown manufacturers. These toys use inexpensive materials like PVC, jelly, or even fake silicone. They could break down quickly, harm your skin, or turn into a WW2 torture chamber for your schwanz. Ouch!
Don't ignore the size – In theory, the toy should milk your johnson top to bottom. But, as I've said, that's not always the case. That's why you should always measure yourself and compare your wang to the dimensions of the toy. I can find the best-fitting toys quickly if I measure their total length, insertable width, and insertable length, and then compare that to my captain.
Never, ever share your blowjob machine – If your buddy Todd from work keeps pestering you to lend him your BJ robot, don't even think about it. Sharing BJ robots and deepthroat toys is extremely unhealthy and can lead to STDs.
Don't use a broken blowjob machine – If something goes wrong with your blowjob masturbator, use your warranty and send it back to the manufacturer. Broken masturbators can be a serious health hazard, especially if something goes wrong with the power supply or the internal motor.
How to Clean Your New Blowjob Champion
What you need to remember here is that owning a masturbation machine is actually a big privilege that requires responsibility and care. The first thing you should do before going all in is to read the manufacturer's instructions carefully and follow them. When it comes to cleaning, any masturbator, from tight anime girl mouths to sucking robots, needs your attention. So NEVER cum inside your blowjob robot and leave it to dry. I know it's tempting, but it's more trouble than it's worth.
Typically, it should be easy to clean a blowjob machine. Most of them come with removable masturbation sleeves. When you're finished, you should simply take them out, turn them inside out, and wash them. A splash of warm water and mild soap should do the trick in most cases. When you're done, just leave the sleeve to dry before reinserting it into the machine. Also, avoid special cleaning solutions unless it's required by the manufacturer.
Pricing and Your Budget
As I said, blowjob machines are more expensive compared to standard sex toys. In fact, their prices range drastically due to cutting-edge technologies like AI and VR compatibility. You could find blowjob machines for under $50 bucks, but it may be better to avoid them if you want the best BJ experience.
Additionally, the good thing about paying a hundred or several hundred dollars for a premium BJ robot is that you'll get a proper warranty. You'll also get a quality product that will last for a long time. One thing to note here is that extra features are not indicative of how the toy will feel. The most important tip is to check out reviews from real users or even read my own and Mrs. Turbo's previous reviews to see what we thought of the most popular BJ machines.
Do's and Don'ts
Honestly, there are no restrictions to using a blowjob machine, and you can pretty much do whatever the heck you want with it. That's the whole point, right? This is actually my favorite thing about dick-sucking toys.
Still, I've already mentioned some tips that you should consider concerning storage, cleaning, maintenance, and safe use of your blowjob simulator. Also, let me remind you that a blowjob machine is only a sex toy. It could affect your sex life and your relationship with a partner if you overdo it.
Mind you, I love my blowjob toys so much that I actually think about marrying them from time to time. However, I also love my bae much more! Some men can get carried away and start to favor the machine over real people and real sexual encounters. If you notice any signs of this, stop using it for a while.
Blowjob Machine Industry Overview
If you are completely oblivious to sex toys, you probably don't know that technology has advanced a whole lot since the days of rubber blow-up dolls and cheap pocket vaginas. Let me take you through some interesting facts regarding the blowjob toy industry and its future.
History of BJ Robots
Blowjob machines are an entirely new phenomenon. Their technology is advancing rapidly, and tons of manufacturers are trying to innovate and shake the market with new designs. If you want to know when it all started, you can probably guess that blowjobs have been around ever since humans figured out that sticking their penises in other humans' mouths felt amazing.
But, men also started to make primitive masturbators in ancient times. We can see evidence of that in ancient Greece, Rome, and Egypt. Still, the earliest male sex dolls that we know of were the famous "Dutch wives" from the 17th century. Moreover, if we take a look at the more recent past, the first oral, vaginal, and anal masturbators came about in the late 1990s with companies like Fleshlight. This was considered to be a major boom in the industry. It caused a full-on revolution in male sex toys!
However, the next step in the evolution of blowjob machines dates back to the late 2000s when an inventor named Brian Sloan created the first-ever AI blowjob machine or the Autoblow. Other manufacturers caught on to the design due to a massive demand from men all over the world. That brings us to current times where you can find just about any type of BJ machine imaginable.
The Most Popular Blowjob Machine Brands
Aside from Autoblow, several companies have perfected the art of designing lifelike blowjob machines. Some include Kiiroo, F1s, Zolo, Vedo, BestVibe, Fleshlight, Tenga, Lovense, and so on. Those are some of the best names in the industry when it comes to male blowjob machines, and I've tested tons of their products with jizz-tastic results.
Most of the companies I mentioned have their own signature features, like VR connectivity in Kiiroo toys, waterproofing in F1s machines, interchangeable sleeves in the Autoblow, and so on. Inside their toys, you can even find bullet vibrators, constricting rings, motion sensors, etc.
Future of Blowjob Machines
So what does the future hold for blowjob machines? Should you get one right now or wait until the most famous brands come up with even more innovative tech?
Well, currently, the entire sex toy industry is focused on developing AI and VR technology. Even though it seems like the future is already here, I still think there's a lot of room for improvement and innovation. For example, I'd love to see quieter and more portable BJ machines.
According to Brian Sloan, the inventor of Autoblow, he is working on making his toys look and feel more human in terms of the materials they use and the movements they create. Other brands believe VR is a driving force in the industry and are developing their technologies even further. I love the VR features on Kiiroo, Fleshlight, and Autoblow machines, but how can we improve them?
Well, I'd like to see even more control over my sex toys, whether I want them to be slow and sensual or fast and insane. It wouldn't be a bad idea to include voice recognition as an option because that would allow people to change the settings via speech.
As far as life-size sex robots are concerned, they are currently still immobile, and the only features some have are chat and animatronics capabilities. That's why I think it will take a long time until we see a walking, talking sex robot that can cater to our every wish. Still, the future is uncertain, and you shouldn't wait any longer to invest in a quality blowjob machine!
⚠️ Disclaimer: Our articles contain affiliate links. If you like our content and wish to support our work, consider purchasing your new sex toys through our links. For each purchase through our links, we receive a small commission but at no extra cost to you.
FAQs About Blowjob Machines
Finally, let's answer some frequently asked questions all you horndogs are always wondering about.
Absolutely! The first thing you need to do when you get one is to study the instructions from the manufacturer. That will show you how to use it safely and what not to do with it.
Basically, you need to watch out for machines that aren't waterproof. That includes the toys powered via an electrical socket. They are perfectly safe, but you shouldn't use them near water. Also, you need to buy a toy made from quality materials, and you need to use it with lots of lube. That way, you'll avoid skin issues, chafing, and pulling. Plus, the experience will feel amazing!
If you want hands-free action and tons of robotic features, the Autoblow AI is definitely the way to go. Still, this machine is a bit more expensive compared to standard sex toys. If you want to get something for under $100, your best bet will be a manual blowjob masturbator from Tenga or Fleshlight. But, since we're talking about robotic BJ machines here, the Autoblow remains my #1 pick for beginners and experienced lovers of intense cock sucking adventures.
Well, that really depends on your own opinion and experience. In the past, I've had some life-changing blowjobs from women, but I've also had some horror stories and downright terrible experiences. When I compare my blowjob machine experiences to real-life BJs, they are equally as good or possibly even better than the real deal. The toys obviously have a lot of benefits: there are no feelings involved, no worrying about returning the favor, being in complete control of your blowjob, and so on.
But, I still think it's hard to replace a real woman with a robot, and I think most guys will agree. Nevertheless, blowjob toys are certainly the way to go if you want 24/7 blowjob availability with no limits.
Aside from inspecting the safety and handling instructions from the manufacturer, you should also learn how to clean an automatic blowjob machine properly and store it after each use. The way to do this is to remove the inner sleeve and wash it thoroughly with warm water and soap. Try to avoid any chemical cleaners because they could damage the material of your toy. Then, leave the sleeve to dry before you pop it back into your blowjob machine.
Most of these toys fall under the male masturbator category, but all of them are actually different. With pocket pussies and strokers, you will only get a soft sleeve that you can push your cock into. They will not offer extra features like automatic sucking action. They are still good for on-the-go action or stamina training. Still, I think that an automatic blowjob toy feels much more realistic due to its additional thrusting and vibrating features. A dick-sucking machine is a high-end sex toy that is designed to mimic the movements of actual people. That's how it's able to offer hands-free and unforgettable blowjob action.
Blowjob toys can accommodate micro-dicks and horse cocks. But, you'll never be able to know that until you measure your member. Before you buy a blowjob machine, you need to measure your length and girth while erect. Then, compare the measurements to the dimensions of the machine in question.
Overall, most blowjob machines will state that they fit all sizes, but that may not be the case if you're on the larger side. In that case, you won't be able to slide your pecker all the way. Therefore, you should pay attention to the insertable length of the blowjob toy and make sure that it can fit all of you.