Aug/02/2022
Last Update: June 26, 2023
812
7 min read
The Deepest Robo-Blow You'll Ever Get! – Zolo Roboblow Review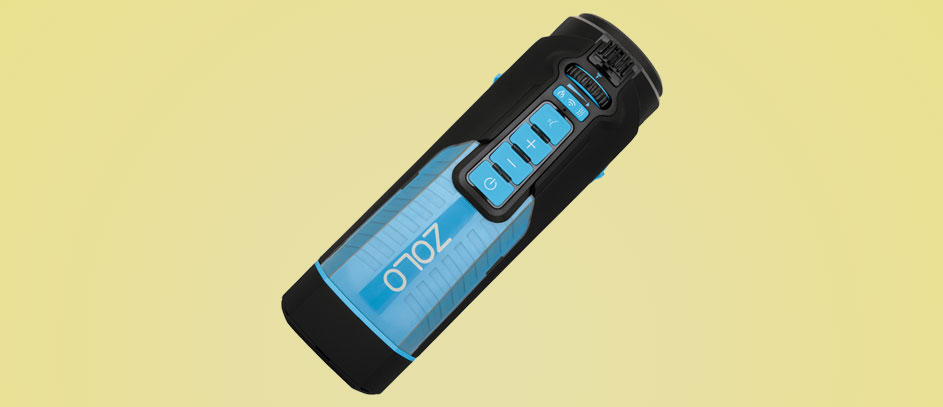 There are blowjobs and then there are some otherworldly experiences where your soul gets sucked out of your body and you start to worry whether your cock will fall off. You know, when you feel her slurping lips and gagging sounds, balls against her chin, your dick drilling deeper and deeper into her sloppy throat, and your DNA splattered all over her face… Unfortunately, not all women are at that level. Heck, the biggest pro blowjob sluts are hard to find and we should be lucky if we experience only one or two of those BJs in our entire lifetimes. But what if you can replicate the perfect blowjob experience every time? Male BJ machines have never been so popular as they are right now. And yes, that's because they blow, suck, and mouth-fuck you to give you that legendary hummer you've always dreamed of. Today, I'm going to test whether the Zolo Roboblow oral sex toy with 10 special BJ experiences will get you closer to that feeling. Read my full Zolo Roboblow review and let's go balls out!
Automatic Sucking Robots are the Future!
With one of the coolest names in the BJ machine business, the Roboblow does what it says on the box. It's a blowjob robot that provides heaps of power, replaceable sleeves, and a heating feature. I've always been a fan of Star Wars, and this thing looks kind of like a pimped-out R2-D2. It made me think that this was definitely the droid I was looking for!
Anyway… The Roboblow is not one of the most famous BJ machines on the market like the Autoblow A.I. or the Kiiroo Onyx+. It's made by a lesser-known brand that develops modern sex toys for men. The company was launched by four average horny fellas like you or me who wanted to recreate the experience of sex with naughty pleasure gadgets.
Also, all of Zolo's designs come with patent-pending features and unique technology. For example, Zolo uses proprietary sleeve materials that are a bit different from those made by other brands. So does the Robobow hold up to its promise of being a good little automatic cocksucker? Is it time for you to forget all about the five-finger knuckle shuffle and turn your solo adventures into something a little more challenging?
First Impressions
The world is full of next-gen blowjob machines and quite frankly, I was totally oblivious to Zolo's Roboblow. It's not because I didn't care, but because I didn't know it existed in the sea of all other kinds of BJ toys. Still, when I first realized this thing is actually available to buy, I had to get it and put it to a deep test.
From the get-go, it seemed that the Roboblow offered some features that other suction masturbators will not give you. One of them is a built-in erotic sounds option that makes all sorts of BJ noises while you're getting your pole cleaned. Sure, this is not its biggest selling point, and no one's stopping you from blasting some hardcore face fucking videos from Evil Angel on your computer speakers to make the experience even more realistic. Yet, it's all in the little things!
Sloppy, Balls Deep Oral
I was genuinely impressed with the exterior design of this automatic sucker. It looks like some sort of futuristic vacuum cleaner. Of course, we all know that this thing wasn't designed to clean your dust bunnies. What's also quite cool is that you'll get a very intuitive sleeve insertion and removal system that can dry itself automatically.
Plus, the Roboblow comes with not one but two sleeves that you can switch out. Most BJ machines come with only one or require you to buy extra sleeves. It's just awesome how the folks at Zolo have thought about your pleasure in advance!
What's more, the body of the toy feels very sturdy, reliable, and all the controls are neatly laid out in front of you. The toy definitely has more buttons than you may be used to. Whether or not you dig that is all a matter of personal preference. Moreover, you could be surprised when you see that this toy is only wall-powered. That is, you can't recharge it or use it when it's not plugged in. It could be a weak spot for many other toys, but I think it's actually a huge advantage on BJ machines. For one, it will give you unlimited power that lasts for hours.
Features
As I mentioned earlier in my Zolo Roboblow review, this little suction machine has a lot of fun features:
High quality construction and premium materials (Body-safe TPE, silicone, ABS)
10 blowjob experiences
Full shaft stimulation
Real blowjob noises powered by wireless connectivity
Adjustable suction levels
2 textured sleeves
AC power (extra long 8 ft power cord)
Self-drying feature
Does it Suck?
Oh boy, this is one question you really need to ask yourself if you're in the market for a blowjob machine. Seriously, the Roboblow costs between $300 and $400, making it one of the most expensive male sex toys out there. Fortunately, the build quality and the number of options are reflective of the price. Meaning, you'll get a high-end suction masturbator and from my experience, I doubt you'll regret it.
What I really loved while testing this BJ machine was something that not a lot of competitors offer. The fact that this bad boy provides full shaft stimulation is a huge plus for me. Its massive 8-inch size is the exact size that suits my dick! It allows me to fill it up all the way down to the balls. This sensation was enough to convince me that Robobow is one of the best deepthroat suckers out there! All that's left to do is close your eyes and think of burying your cock deep inside Abella Danger's throat!
Of course, if you're bigger than 8 inches, you probably won't be able to fit your entire monster inside. However, you'll also have trouble finding another masturbator that accommodates sizes of over 8 inches. Big dick problems, am I rite?! Well, the whole point of it all is that the full-shaft stimulation technology is designed to stroke your entire wang rather than just the tip or the base. It doesn't skimp away with short of half-length strokes. Plus, the sleeves truly make it feel like you've got your dick lodged deeply inside an obedient slave's tonsils.
Interchangeable Sleeves and Adjustable Suction
Like I said, the Roboblow accommodates two different sleeves and both of them are included in the box. The sleeves are textured and ribbed to intensify the experience and make it even more realistic. I genuinely enjoyed both sleeves on the Roboblow. They produced the perfect amount of grip without feeling too plasticky or leathery! One thing I didn't enjoy was the look of the main sleeve from the outside. The opening looks like a pair of sharp alien teeth. Even though it doesn't feel that way at all when I penetrate it, something still bothers me about it.
Additionally, the second sleeve definitely looks more realistic, but the orifice looks more like a tight butthole rather than a hungry throat that opens up and says "aaah." But that's actually a good thing, right? You can always switch between two holes and experiment with different sensations!
Next up, we have the adjustable suction option. It allows you to change the suction effect on the fly. Personally, I had a lot of fun adjusting the balance between tight and loose. This option seemed to add an additional kick to my wanking session.
Blowjob Experiences, Heating Feature, and Moaning Noises
When you combine the adjustable suction option with 10 separate blowjob modes, you get a lot of versatility for your money. I had a ton of fun experimenting with the pre-programmed blowjob experiences on this toy.
Granted, you have to be careful at first. Some of them are so intense that they'll make you blow your nut butter in just a few seconds. Either way, there is a fantastic balance between slow or sensual and hard or fast blowjob modes. However, for the price, I would have liked to be able to customize my own patterns via an app. And even though you'll get moaning noises and a super-hot heating feature that brings more realism to the table, you won't get any app-compatible or VR-ready features here. This is a shame since most other new (and cheaper) BJ machines can connect to your phone for remote-controlled sex or even sync up to VR content.
Zolo Roboblow Review – Pros
Tons of power on tap
Superb build quality
2 different textured sleeves
Plenty of features
Full-shaft stimulation
Zolo Roboblow Review – Cons
For the price, I would have liked some app-enabled or VR-friendly options.
It took me a while to figure out the voice built-in blowjob sounds option.
Time to Fuck That Throat Silly!
To finish off my Zolo Roboblow review, all I can say is that this BJ machine is quite pricey, but it has some of the most special features on the market. Sadly, there are no app-control or VR-ready options for the price, but most guys can live without them. So why not take the Roboblow out for a spin and fuck that mechanical throat until you shoot rainbows out of your cock? Have fun!
⚠️ Disclaimer: Our articles contain affiliate links. If you like our content and wish to support our work, consider purchasing your new sex toys through our links. For each purchase through our links, we receive a small commission but at no extra cost to you.
| | |
| --- | --- |
| 👉 Name: | Zolo Roboblow |
| ⚙️ Features: | Full Shaft Stimulation, Interchangeable Sleeves, Real Blowjob Noises, Warming Feature, Deep Stimulation |
| 📁 Type: | Blowjob machine |
| 🛠️ Materials: | ABS, Silicone, TPE |
Super deep stimulation (One of the few pleasure devices out there that can take my 8-inch cock all the way in!)
5
Built like a tank (Top-notch design with excellent button positioning promises high durability!)
4
It makes real blowjob noises! (Sort of a niche feature, but it's still a lot of fun!)
3
Two different sleeves are included (They both feel realistic and I had an awesome time experimenting)
5
Editor's Pick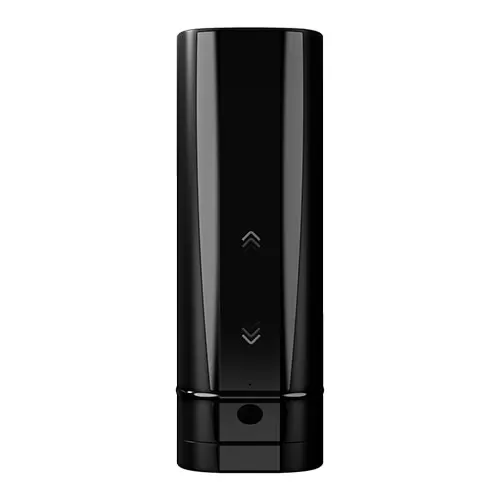 Kiiroo Onyx+
⚙️ Special features:
140 strokes per minute
⚡ Power source:
Rechargeable
Use "PMN" Code And Get 10% OFF On All Orders Over $69
Use "PMN" Code And Get 10% OFF On All Orders Over $69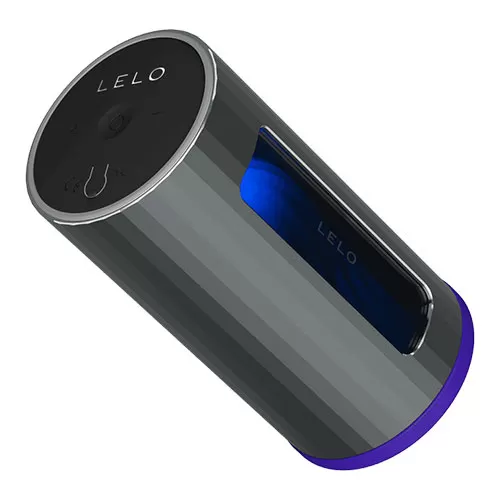 Lelo F1s V2
⚙️ Special features:
100% waterproof
⚡ Power source:
Rechargeable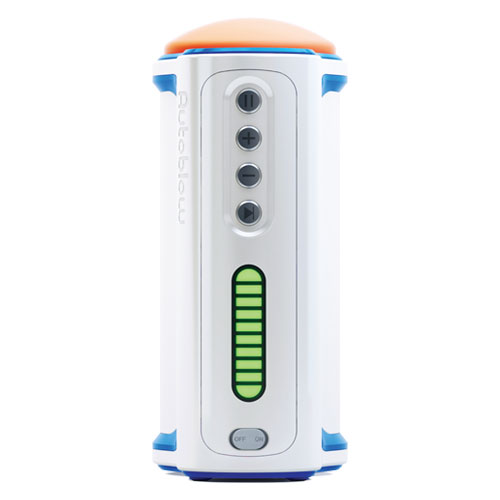 Autoblow A.I. +
⚙️ Special features:
Powered by artificial intelligence
⚡ Power source:
Plug it into any electrical outlet