Aug/02/2022
Last Update: June 26, 2023
813
7 min read
Have I Found The Ultimate Vibrating BJ Machine? VeDO Hummer 2.0 Review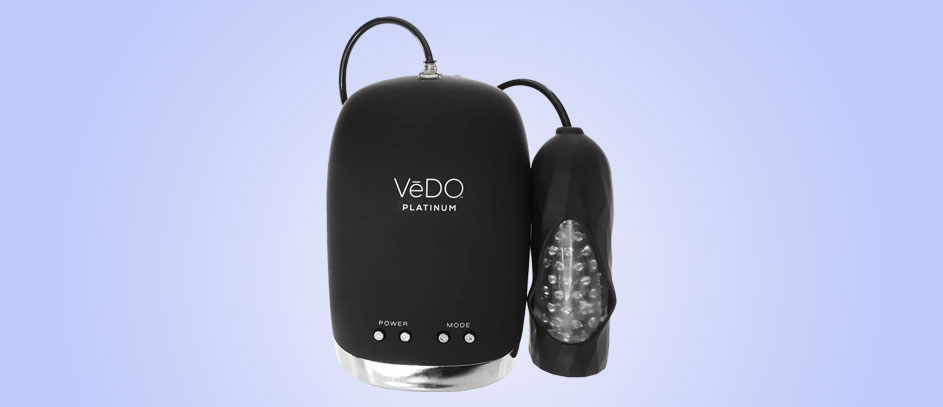 Sometimes, you just need to get your dick sucked by a pro. Unfortunately, not every girl is a blowjob queen. It's actually quite rare to find an obedient throat slut that you can fuck balls deep and drown it in cum without suffocating her. Ah, the hardships we have to endure as men! If you've always fantasized about getting your knob gobbled by a hot pornstar with a botomless throat, the gods of sex have blessed us with the perfect solution: blowjob machines! But which one will give you the hottest and most realistic suction? I put the VeDo Hummer 2.0 to a deep test and used all the strength my cock could muster to see if this high-end blowjob robot is worth your time, money, and your baby juice! So take a look at my VeDo Hummer 2.0 review to learn more about this premium BJ machine!
VeDo Hummer 2.0 Review: Play the Tubesteak Boogie!
For starters, the original Hummer BJ Machine by VeDo was one of the most intriguing blowjob masturbators when it came out and it was met with rave reviews. When I was reading those reviews, I couldn't imagine how VeDo could improve on their already perfect design. Well, it's safe to say that my imagination is not so vivid, since the new Hummer 2.0 offers a fresh redesign along with a new textured sleeve. Oh, and it has enough power to drain your balls at 180 suction impulses per minute! Trust me, there's no woman out there who can work her tonsils at 180 revolutions per minute and live to tell the tale! Anyway, this advanced suction robot is made by VeDo, an international sex toy brand that mainly designs sophisticated vibrators with premium phthalate-free materials.
First Impressions of the VeDo Hummer 2.0
Look, I'm gonna be honest here and tell you that I was a bit worried when I started my VeDo Hummer 2.0 review. Seriously, this thing looks like it's both a penis pump and an intense cock milker all in one and I just knew that my first experience with it was going to be brief. I unboxed it, jammed my dick deep inside, and I came so damn fast that I didn't even have time to start up my favorite Adriana Chechik deepthroat clips. Well, that's all due to the ingenious design of this thing and I was actually expecting to cum immediately due to its special suction/vibration technology.
Stop: Hummer Time!
What I have to point out from the get-go is that the VeDo Hummer 2.0 is quite unique compared to some of the other offerings on the market. Many masturbators and suction robots are AI-powered or VR-ready these days, but this baby seems to be fully analog. It actually comes with two main parts: a control box (pump) that generates the sucking action plus an insertable sleeve in a lovely plastic casing. These two elements have a sleek and elegant black color with chrome accents. However, together they form the whole unit. This gives us something different than most other sucking robots out there.
What you'll get is a powerful suction effect across a broad range of speeds. But, you'll also get intense vibrations. Plus, Scarlett and I were impressed with the look of the transparent cock sleeve. You can actually see through it while you're getting sucked off!
What you should also know is that the VeDo Hummer 2.0 is one of the priciest blowjob machines on the market. Its $300+ price tag does seem quite intimidating. Still, I believe it's worth it if you have the money because you'll get two toys in one. It took me a while to figure it out, but you can actually remove the sleeve from the control unit. Then, you can use it just like a regular vibrating stroker. You won't get any of the strong suction sensations, but the thing will still feel like you're going apeshit on a wet and warm virgin pussy.
Unboxing and Setup
Here's what you'll get in the box:
VeDo Stroker
Hummer control unit
Wireless remote control
Two hoses
Power supply and cables for the pump
USB cable for the vibrating sleeve
Instructions
Warranty card
Now, it took me a while to get everything connected (especially the two hoses), but it was all clearly laid out in the official instructional video. What I suggest you do is carefully follow those instructions. Also, make sure you run the machine on max speed to calibrate it before you use it as indicated in the manual. Sure, you'll have to deal with more cables than usual compared to other sex toys. But, bear in mind we're dealing with two parts that are connected together. That's why you should take your time to set them up properly.
Features
6 speed levels
8 automatic suction modes
10 vibration modes (detachable vibrating stroker)
Remote control
180 RPMs
180 suction impulses per minute
6.5 inch insertable sleeve
Modes and Suction
If you want to have sex with some quality machinery, the VeDo Hummer 2.0 will basically exceed your expectations. As you've seen in the list above, the toy offers countless modes and settings that you can experiment with. If you use Mode 1, you'll get standard (understatement) in-out sucking action that only allows you to modify the speed. This is the most basic setting, but you can combine it by turning on the vibrating sleeve. Then, you'll get vibration and strong suction happening at the same time and that will be more than enough to make you splurge. I also experimented with modes 2 to 9, which are programmed patterns that automatically speed up, slow down, switch up the rhythm, etc.
One thing I was confused by is that each of the patterns lasts 4 minutes. After that, the pump switches off automatically. Then, you have to turn it on again and use another mode. Another quirk here is that you can't modify the intensity of those blowjob patterns. If you want to get sucked off harder, you'll have to switch back to the first manual mode. What's more, the pulsations from the sleeve are generated by a bullet vibrator. I experimented with all of the 10 different patterns and they were very typical of most standard vibrators. You'll get your regular low, medium, and high speeds along with some patterns that gradually speed up and slow down. But, they felt quite awesome in combination with the textured sleeve.
My Experience with the VeDo Hummer 2.0
Another thing I noticed while testing this toy is that it will take some trial and error to get it right. For example, you'll have to find the optimal position to use it in. Also, the manual is very detailed on how much lube you should use. I didn't apply enough lube the first time I tried it and even though I came within minutes, I should have listened to the manual.
Also, I expected the sleeve to move up and down on my cock but it actually doesn't. That's one of the biggest gripes I have with this toy. In my experience, the best position is to lie down with your erect dong facing the ceiling. Then, gently hold the stroker up halfway and turn on the pump after you put your captain inside. If you get it right, the sleeve will move only slightly (around an inch up or down). My takeaway here was that this toy is not the best hands-free option out there. You'll have to hold it and even stroke up and down if you want an intense release. Other options on the market, like the Autoblow A.I. or the Kiiroo Onyx+, do a much better job on moving on their own for a lower price.
Nevertheless, I was absolutely blown away by the suction sensations of the pump. The pump and the vibrator combine into a total powerhouse. They managed to tease and squeeze my shaft until I exploded deep inside. While some of the blowjob modes are a bit confusing, there's a lot to explore if you play around with the settings on the vibrator and the pump and take your time to customize the perfect blowjob.
Pros
Unique suction action combined with vibrations
The sleeve texture feels like a real throat
Remote control
Cons
Expensive!
The sleeve doesn't move on its own
The cleanup is quite complicated since you can't turn the sleeve inside out.
Summary
Looks like you've reached the end of my VeDo Hummer 2.0 review! To sum up, this blowjob machine is quite expensive, but there are some things that I wish it could have offered for the price. That includes fully hands-free operation and a bit more variety in the suction patterns. Still, it's an unstoppable blowjob machine that will vibrate and suck until you pass out!
⚠️ Disclaimer: Our articles contain affiliate links. If you like our content and wish to support our work, consider purchasing your new sex toys through our links. For each purchase through our links, we receive a small commission but at no extra cost to you.
| | |
| --- | --- |
| 👉 Name: | VeDo Hummer 2.0 |
| ⚙️ Features: | Automatic Suction, Vibration, Remote Control, Removable Stroker, Deep Stimulation |
| 📁 Type: | Blowjob machine |
| 🛠️ Materials: | ABS, Silicone |
Deep stimulation (The pump feels super intense and delivers realistic blowjob sensations)
4
Plenty of modes (I played around with tons of different settings, but there are still some quirks to resolve)
3
Remote control (The remote control is quite useful but it feels a bit cheap)
2
Detachable vibrating sleeve (It's like having two toys in one!)
5
Editor's Pick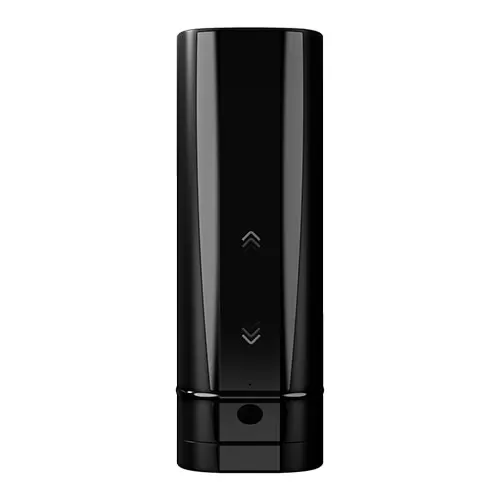 Kiiroo Onyx+
⚙️ Special features:
140 strokes per minute
⚡ Power source:
Rechargeable
Use "PMN" Code And Get 10% OFF On All Orders Over $69
Use "PMN" Code And Get 10% OFF On All Orders Over $69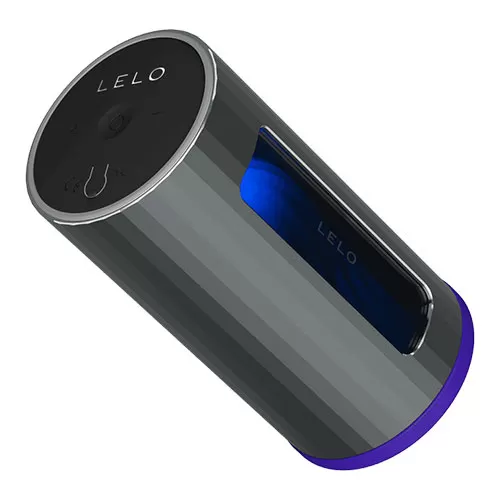 Lelo F1s V2
⚙️ Special features:
100% waterproof
⚡ Power source:
Rechargeable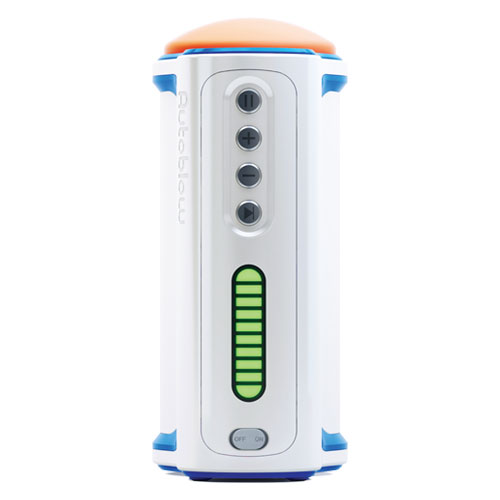 Autoblow A.I. +
⚙️ Special features:
Powered by artificial intelligence
⚡ Power source:
Plug it into any electrical outlet