Aug/16/2022
Last Update: June 26, 2023
800
7 min read
Get Ready To Squeeze Out All The Juice! Lelo Lyla 2 Review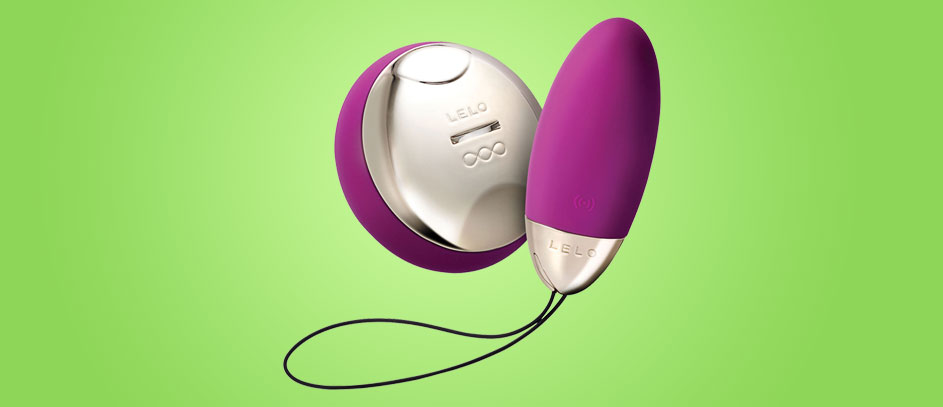 As much as I love feeling Richard's thick 8-inch cock inside all my holes, it's always fun to spice things up with an extra dose of stimulation. Yes, us ladies are built for fucking, so why not explore another dimension of our sensitive pleasure nerves? We should lock and load and get wild with a quality bullet vibrator! Seriously, you can use a bullet vibe for so many things that won't even come to you at first. 2-in-1 clit and penetrative orgasms? Check! Kinky public play? Check! Super long masturbation marathons that let you cum in peace all on your own? Fuck me silly and use me like the village bicycle! Bullet vibrators are some of the most versatile sex toys out there! And I have a special one for you today. Check out my LELO Lyla 2 review to learn about one of the most popular bullet vibrators ever!
It's Tiny but It Will Make You Scream!
To get started with this LELO Lyla 2 review, I need to tell you a secret. I've used the Lyla 2 for a few weeks now and I literally tested every single setting on it during all sorts of kinky adventures. I took it for a few spins on my own but I also got very naughty with Richard and I used it in all sorts of positions when he was plowing my pussy and ass with his throbbing boner. What more could you ask for?! I even wore it in my panties in public. Also, I used it all over Richard's dick and balls to make him explode. I told you bullet vibrators are fun, didn't I?
Well, the thing with the LELO Lyla 2 is that it comes at a very high price. It's around $150 depending on where you buy it. That might put you off at first. However, remember that most cheap bullet vibrators are made of crappy materials and they have limited functionality. And because I believe your pussy deserves the best, I can recommend dishing out the extra cash for this premium toy compared to the inexpensive alternatives.
After all, LELO is a respected Swedish brand and it's known as one of the most popular companies in the sex toy business. Whenever I test a LELO toy, I know that it costs a lot of money. However, I also know I'll get something that's nearly flawless from all angles. I've tried tons of LELO toys and they've never disappointed me, especially since they offer premium build quality and fun next-gen features. Sure, paying a premium for something that's as tiny as your finger does sound weird, but I bet you'll change your mind once you see what this bad boy can do.
Check our Lyla 2 360 Video on Youtube
First Look: Wireless Control and SenseMotion Technology
On the surface, the Lyla 2 doesn't look at all like a standard bullet vibe. It has a lipstick-like shape but it's much rounder compared to what most bullets look like. Also, besides the unique look of the body, you'll also get a separate remote. That way, you can use it wirelessly and introduce a whole other level of excitement. According to LELO, the remote has been redesigned. It now provides a wireless connection that is three times stronger compared to competitors' products. Moreover, the remote and the vibrator look awesome together. They are just perfect for traveling or public use.
Basically, the Lyla 2 looks like a cross between a vibrating egg and a classic bullet vibe. When I unboxed it, I saw a wide oval body and a big round tip. This is what I usually prefer when it comes to bullet vibes. To me, this design is superior because there is no pointy tip. On standard bullet vibes, you'll usually see a thin body and a sharp tip. This limits you a lot in terms of clit play. It can even make the vibrations feel fizzy and annoying. However, the special shape and the wireless connectivity options of the Lyla 2 are only the beginning.
One of the reasons why this vibrator is so popular is because it offers nearly-silent operation. Plus, it's powered by LELO's proprietary SenseMotion technology. When you activate it on the Lyla 2, it will allow you to change the vibrations with the movements of your hand. That was enough to drive me wild many times over when I just didn't have the time to reach for the remote with my hand.
It's Packed with Awesome Features
Earlier in my LELO Lyla 2 review, I told you that this bullet vibrator offers endless pleasure, excitement, and even secrecy. However, there's much more to it under the hood. Check out the main features of the Lyla 2:
8 vibration patterns and variable speeds
Nearly-silent operation
Battery life: 2 hours, charging time 2 hours
Length: 3.5 inches
Circumference: 4.25 inches
Material: pure 100% silicone
Satin retrieval string
Wireless range: 40 feet
Waterproof
Multi-Platform Pleasure
Perhaps the most exciting thing about the Lyla 2 is that you can use it both externally and internally. Most bullet vibes are designed only for clit play, but the Lyla can do both. I believe this is made possible by the wide girth and egg-like shape of the body along with the addition of a satin drawstring. Therefore, you can use it to tease your clit (it fits in my palm perfectly!) or you can lube up and push it inside you. In that case, I should tell you that the shape felt incredibly similar to a vibrating egg. It made my muscles clench up tighter and tighter until I creamed hard!
Materials: It Feels So Good When It's Covered in Lube!!!
Here's where we should look at the quality of both the bullet vibe and the remote. Sometimes, you could get a cheap and fragile remote control with a bullet vibe, but that's not the case with the Lyla 2.
Namely, both the vibe and the remote are made of premium silicone. I'd describe the texture as smooth and velvety. Yet, it's also quite firm in order to provide ultra-precise stimulation. What I also enjoyed here is that the vibrator is waterproof. You can use it in the shower (solo or coupled) and experience waves of soaking wet orgasms. Plus, this also makes it much easier to clean. The only gripe I had here is that the remote is powered by regular removable batteries instead of being rechargeable. Still, if you don't want to use the remote, you simply need to switch on the unique SenseMotion feature.
Motion-Activated Orgasms
Obviously, the biggest wow factor here is the SenseMotion feature. This is one of the only toys that have it and it is one of the most innovative options out there. So how does a motion-activated vibrator work?
Well, it was a bit tricky to figure out at first, but I got used to it in a few minutes. You have to touch the toy and shake it to set the level. I found out that if you move your hand horizontally, the thing will vibrate at around 10% of its maximum capacity. Turn it around and hold it vertically, and the speed will increase to maximum.
Even if you struggle with this at first, you'll still get a standard power button on the actual vibrator. It doubles as a mode switcher.
Good Vibrations
In total, the Lyla 2 will give you 6 vibration modes and 2 motion-activated settings. During my LELO Lyla 2 review, I noticed that the patterns range from slow thumping to fast and rumbling pulsations.
Internally, I preferred the lowest settings. They allowed me to get kinky in public without getting caught. Those settings were still enough to bring unusual smiles to my face while I was passing by strangers on the street. And Richard had an awesome time controlling all the action from the included remote.
Of course, there's a lot you can try here. If you use some of the higher settings internally, the bulbous shape will remind you of a strong G-spot massager. And outside, it's a whole other story. This thing packs as much power as a full-sized vibrator. I found that the range of intensities is just perfect for all kinds of external stimulation. You can press the whole body against your vulva, try just the tip on your clit, or stimulate the outside of your butthole.
What's awesome here is that you can easily hold this miracle machine in your hand and leave your holes open for other things (wink wink). My only issue here is that you can only change the speeds with the remote and not with the power button on the toy. You'll have to break your focus to reach for the remote. Still, you can also try some teamwork with your partner and let them control the vibrations for you. Another thing I have to mention is that I enjoyed the noise level of this vibrator. While it's not fully silent, you can barely hear it.
Pros
The shape and texture feel amazing for external and internal stimulation
The vibrations are just as strong as on a classic vibrator
I loved to experiment with the SenseMotion technology
The motor is almost fully silent
Cons
There's no way to adjust the intensity of the vibrations without the remote.
You'll need regular AAA batteries for the remote
Not app-enabled
LELO Lyla 2 Review: Bite the Bullet!
So what did I conclude during my Lyla 2 review? Well, this bullet vibrator is pricey but it's definitely worth the money and it will last for ages. Even better, it gives you tons of options on tap and allows you to get as kinky as possible!
⚠️ Disclaimer: Our articles contain affiliate links. If you like our content and wish to support our work, consider purchasing your new sex toys through our links. For each purchase through our links, we receive a small commission but at no extra cost to you.
| | |
| --- | --- |
| 👉 Name: | LELO Lyla 2 |
| ⚙️ Features: | SmartMotion, Remote Controlled, Waterproof, External and Internal Use, Wearable |
| 📁 Type: | Bullet Vibrator |
| 🛠️ Materials: | Silicone, ABS |
The shape is just perfect for a bullet vibrator!
5
It feels fantastic both internally and externally (just don't use it for anal penetration because it doesn't have a flared base)
5
I can take it anywhere with me and get mind-blowing orgasms in public
4
The remote control is extremely useful (For the price, it lacks app-control, which would have made it even more versatile!)
4
Editor's Pick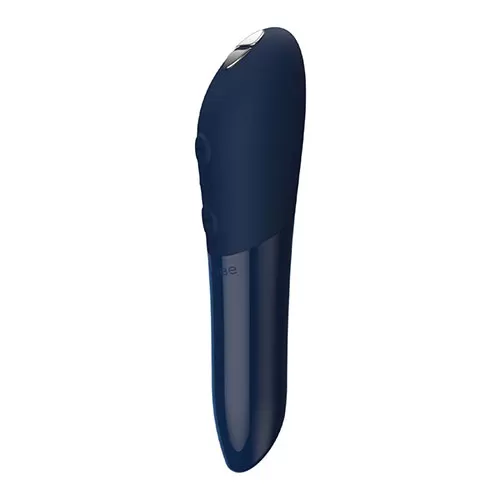 We-Vibe Tango X
⚙️ Special features:
8 intensity levels and 7 vibration patterns
⚡ Power source:
Rechargeable
Lovense Ambi
⚙️ Special features:
Super pinpoint stimulation
⚡ Power source:
Rechargeable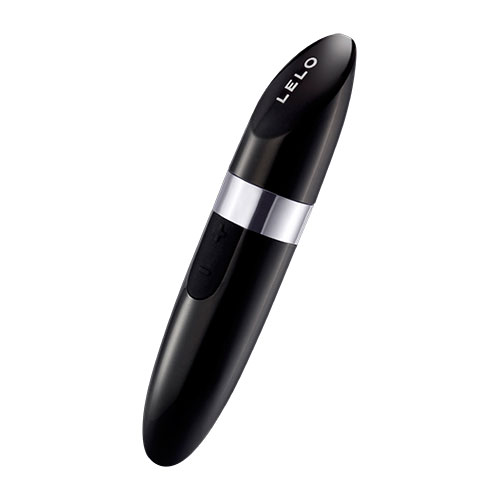 Lelo Mia 2
⚙️ Special features:
6 vibration patterns
⚡ Power source:
Rechargeable