Aug/16/2022
Last Update: June 26, 2023
812
7 min read
The Waves Keep Coming, And So Will You: Lelo Ina Wave 2 Review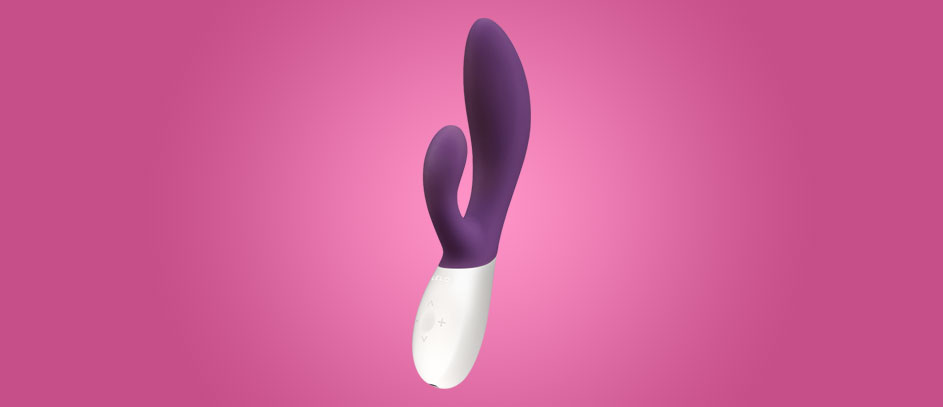 Ladies, we've all had that one special guy in our lives at some point. You know, it's that dude who's a terrible boyfriend but he's actually extremely gifted at the finger & oral boogie. And despite the fact that he couldn't do the relationship thing at all, you kept him around for way longer than you should have because you were addicted to his magical tongue and fingers. Ah, if only the LELO Ina Wave 2 was around back then. It would have saved us so much frustration and grief! As I found out in the past few weeks when I started my LELO Ina Wave 2 review, this rabbit vibrator feels shockingly realistic. It can truly work some magic on my G-spot and clit!
One thing led to another and I couldn't hold back. I needed to let those gorgeous velvety robot fingers take me for all I'm worth and I had some of the most powerful screaming orgasms with this bad boy. So if you're looking for the ultimate 2-in-1 orgasm machine, read my LELO Ina Wave 2 review. Let's find out whether this baby has what it takes to give you those unforgettable full-body orgasms!
Will It Make Your Pussy Explode?!
Confession: I've tested a truckload of rabbit vibrators and I think that's because my G-spot has an insatiable appetite for an intense drilling. Sure, I know all about how your boyfriend can give it to you hard and fast. But trust me, he's not even in the same league as a precision-engineered next-gen orgasm robot. There are many reasons why I became so attached to my LELO Ina Wave 2. First, just look at this thing. It's a fabulous piece of sex tech that looks better than most other vibrators on the market. Second, it can hit my secret spots just right. In other words: it can fuck me raw for hours on end. Nice and simple, right?
Well, the Ina Wave 2 is one of the newest offerings from LELO, a groundbreaking Swedish sex toy company you've probably already known about. There are actually a couple of different LELO rabbit vibrators. That includes the Soraya 2, Soraya Wave, Ina 3, and the Ina Wave 2. They all share similar designs, but offer different features and come in at various price points.
The Ina Wave 2 is actually an updated version of LELO's first rabbit massager but with some tweaks that make it even better. The newer version includes LELO's spectacular WaveMotion technology. I've raved about this unique "come hither" motion technology in my Soraya Wave review, and I couldn't wait to test it out on the Ina Wave. Also, this rabbit massager gives you 30% more power compared to the previous version. Additionally, you'll get an expanded choice of vibration intensities. Compared to the Soraya Wave, it gives you stronger vibrating motors that are synchronized.
First Impressions
When it comes to premium sex toys that cost over $100, you should expect to receive something worthy of a freaking queen. And that's what I always feel like when I open up a new LELO toy. Seriously, aside from the fact that the Ina Wave 2 is a total looker, it's packed in a classy black box that resembles a fancy gift. I literally heard the church bells ringing when I unboxed and saw this baby for the first time.
Check our Ina Wave 2 360 Video on Youtube
Sure, I love to get my hands on a huge realistic dildo or two when I want to obliterate my holes, but the Ina Wave 2 isn't about that. It's a pristine piece of sex tech that will let you focus on your orgasm and explore greater depths of pleasure. And I couldn't wait to stick it deep in my pussy!
But hold up… Basically, the Ina Wave 2 is one of the most unique rabbit vibes out there. It uses smooth silicone materials on the shaft and the clit arm to make penetration feel comfortable and highly realistic. Plus, it's shaped at just the right angle to target both your G-spot and your clit with high accuracy and intensity.
Tease Yourself with the Clit Arm
What I instantly loved about the clit arm in my LELO Ina Wave 2 review is its range of motions coupled with its slightly larger and rounder size. The arm is flexible, meaning you can move it or place it directly on the spot you want to stimulate. I was honestly impressed with the soft and round shape. It allows you to use it for highly precise as well as wide and rumbly stimulation.
Use the G-Spot Shaft for Glorious Squirting Orgasms
Now, there's a reason why the Ina Wave 2 is unique compared to most other rabbit vibrators. The 5-inch insertable shaft is powered by WaveMotion technology. This is LELO's attempt to replicate the tried-and-true "come hither" motion that can make so many of us cream our panties in just seconds. Yup, the automatic up-down "come hither" movements are the best feature of this rabbit vibe. They will literally blow your mind if you like a deep and dirty G-spot milking. What's neat here is that you can use the two motors together but you can also activate them separately to only feel the vibrations in your clit or G-spot.
Soaking-Wet Features
12 vibration settings for ultimate blended orgasms
100% premium body-safe silicone
ABS handle with 5 soft button controls
100% waterproof
Battery life: 2 hours
Total length: 7.9 inches, Insertable length 5 inches
Size and Materials
As I said, the silicone material was one of the most impressive features during my Ina Wave 2 review. It's smooth and velvety and it looks like it will last forever. There is only one seam between the ABS plastic handle and the body. This is different to the Soraya Wave, which doesn't have a plastic handle.
To be honest, I'm not a fan of ABS handles. They can complicate things when it comes to cleaning. Also, the texture on Ina Wave's ABS handle is smooth, which can make it feel slippery if your hand is covered in lube. Nevertheless, it does a great job at blocking out the vibrations to your hand. This is actually a good thing because you'll never get a dead hand even if you jill off all night long.
Furthermore, I thoroughly enjoyed the dimensions of this rabbit vibrator. It gives you 5 inches of insertable length. This is just enough to allow you to locate and tease or please your G-spot. There's a nice rounded bulb with a larger diameter near the top and the tip is quite pointy. Also, the shaft gets thinner near the base. It feels fantastic when my vagina grips onto it. Of course, the only limit here is that, if you're in the heat of the moment and you want to go deeper, the clitoral arm will stand in your way.
Vibration Intensities
I spent a lot of time bonding with my Ina Wave 2 on some of the lower settings, but I also loved to use it to drive faster on dangerous waves. What I didn't like here is that the manual doesn't explain all the patterns, and I had to figure them out by trial and error. I could have used a heads up to let me know which patterns to use when I'm super horny and which ones are best for teasing and edging.
Nevertheless, it was all worth it when I worked it out. You'll get a diverse range of 12 vibration patterns with changeable speeds. Most of them include a special rhythmic pattern that repeats over and over again but there are some rise and fall modes that are fantastic for edging. The WaveMotion technology comes in handy here because, unlike other less expensive rabbit vibes, it doesn't feel like you are driving on a dirt road. It's sweet, smooth, and incredibly intense at the same time.
I also love the fact that the Ina Wave 2 is fully waterproof because you can hop into the shower for an even wetter ride. Also, no matter how much lube you use (make sure it's water-based), you can easily clean it off by soaking the entire toy in water.
Full Throttle
Like most other rabbit vibes, the Ina Wave 2 can get quite noisy. During my Ina Wave 2 review, I noticed that the vibration level is decent when you only use the clit arm. However, there is quite a lot of noise when you turn on the G-spot massager. Still, the volume decreases to a pleasant level when you push the shaft inside and your body absorbs the vibrations. One thing I should mention here is that, no matter how slow or fast you go, you should always locate your G-spot correctly. See, the WaveMotion feature is purely awesome, but it still kind of feels like you're driving a manual car. You'll have to slowly steer the Ina Wave 2 in the right direction to get the best results.
Pros
The material feels fantastic
Double whammy clit and G-spot action gave me some of my strongest orgasms so far
The shape is just perfect for me!
Cons
The ABS handle is slippery
The user manual doesn't describe the vibration patterns in detail
It can get very noisy
LELO Ina Wave 2 Review: My Verdict
So is the Ina Wave 2 worth your time, money, and your precious pussy juices? Well, it's one of the most intense rabbit vibrators that this girl has ever tried, and if you ask my experienced holes, they'd tell you to not think twice. So it's time to ride the wave and go crazy with those unforgettable blended orgasms! Have fun, you dirty bunny!
⚠️ Disclaimer: Our articles contain affiliate links. If you like our content and wish to support our work, consider purchasing your new sex toys through our links. For each purchase through our links, we receive a small commission but at no extra cost to you.
| | |
| --- | --- |
| 👉 Name: | LELO Ina Wave 2 |
| ⚙️ Features: | WaveMotion Technology, Clit and G-spot Stimulation, Waterproof, Long Battery Life, Flexible Clit Arm |
| 📁 Type: | Rabbit Vibrator |
| 🛠️ Materials: | Silicone, ABS |
The WaveMotion technology feels realistic and intense (It's one of the best G-spot massages I ever got!)
5
The flexible clit arm will ride your vulva like a wave and leave you soaked!
5
The quality is top-notch, although I'm not a fan of the ABS handle
3
The bulbous shape of the G-spot massager is just perfect for deep and creamy orgasms
5
Editor's Pick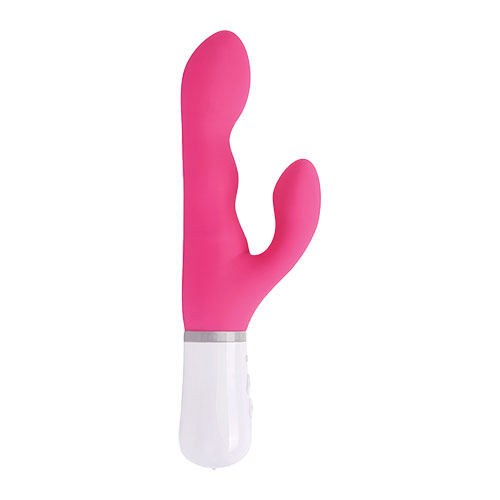 Lovense Nora
⚙️ Special features:
Rotating head
⚡ Power source:
Rechargeable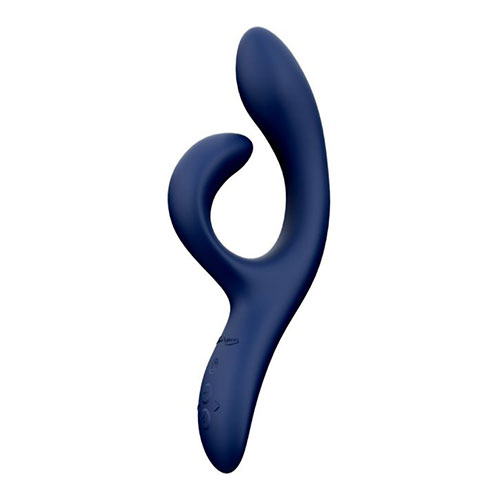 We-Vibe Nova 2
⚙️ Special features:
Long-distance play
⚡ Power source:
Rechargeable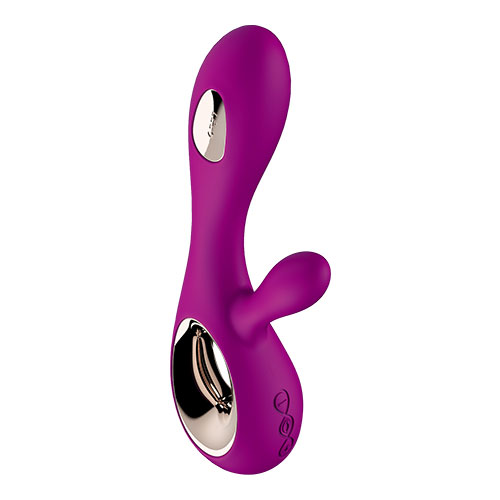 Lelo Soraya Wave
⚙️ Special features:
Ergonomic external stimulator
⚡ Power source:
Rechargeable