Sep/27/2022
Last Update: June 26, 2023
829
6 min read
Lelo Nea 2 Review: This Cute Little Fucker Made Me Cum Like A Queen!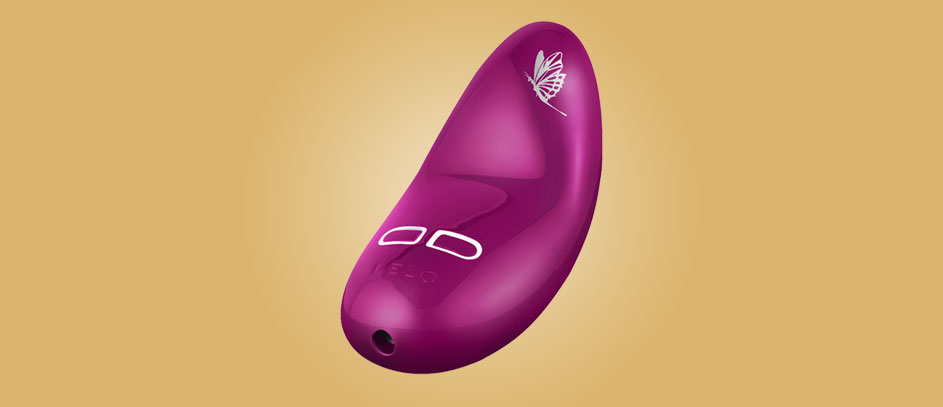 Sometimes, there is such a thing as too much cock. Well, after sticking dozens of realistic veiny dildos and vibrators up my ass and pussy, I decided to give my holes a break and go for something a little bit more girly in this LELO Nea 2 review.
Who says all sex toys have to be shaped like big throbbing cocks? You can currently choose between hundreds of small compact toys with non-phallic shapes that are ideal for deep throbbing orgasms but without reminding you of all those nasty hardcore porn scenes. Now, don't get me wrong… I love to get my holes wrecked by huge turbo-dicked dudes like my boyfriend Richard! But occasionally, I just need a little me-time to masturbate in peace AND be able to walk straight the next day. The LELO Nea 2 mini clit vibrator promises to do just that, so let me test it out in this LELO Nea 2 review and let's see how hard this tiny toy can make me cum!
Spread Your Legs and Fly!
Float like a butterfly, sting like a bee, but cum like a queen! That could be one way to look at the LELO Nea 2. Like I said, sometimes, you just need to have a damn good solo wank to relax and tune out the world. And let's not forget that small clit vibes are also some of the best toys that can help us ladies during penetrative sex and enable us to truly hone in on our orgasms. Plus, you wouldn't exactly take your 12-inch alien dildo on a business trip, right?
But let's get real. Sure, the market is full of tiny bullet vibes that you can get at various price points. Most of the cheaper options out there are unreliable and feel outright unpleasant, but there are also some budget options that can fit the bill just fine. The LELO Nea 2 definitely isn't a budget option, but it's also one of the most accessible sex toys from this legendary brand.
After all, LELO is known for designing premium toys that cost hundreds of dollars. What's even scarier is that they actually sell a 24-karat gold-plated vibrator for a whopping $15,000! But don't worry, the NEA 2 isn't plated in gold, and it actually costs slightly above $70. To me, this is just a great price for a premium LELO toy. Plus, it makes the Nea 2 the perfect introduction for anyone who's looking to explore some lux toys from this iconic Swedish manufacturer.
First Look: Butterfly Me to the Moon!
For starters, the biggest wow factor of my LELO Nea 2 review was the cutesy-wootsy look of this tiny vibrator. I mean, this thing is very small, but it has some gorgeous butterfly details painted over the body. You just won't see those kinds of graphics on most other toys and it's a little detail that makes the NEA 2 truly special.
Basically, the whole point of the Nea 2 is to give you a compact and travel-friendly vibrator that you can use anywhere and anytime. However, the Nea 2 is quite different from your average bullet vibe. This thing was designed to be twice as powerful as its predecessor. Yet, it still retains the same curved design. It's a rare look for vibrators, especially when combined with its wide and finger-like shape. The build actually bends away from the center to give you an ergonomic shape. That way, the shape can not only adapt to your body. It can also sit neatly between two bodies and deliver intense stimulation to both you and your partner!
Of course, this clit vibrator is not designed to stay in place. You will need to hold and use it manually during solo or coupled playtime. Still, what also gave me a tingle in my panties is that the body of this vibe isn't trying to be 100% precise. Both the body and the tip are nice and wide. I found it to be just ideal in case you're like me and you hate, hate, hate those small and annoying pointy bullet vibes. Seriously, those things feel like there's a pencil trying to poke its way through you! Because of that, I think the Nea 2 is absolutely perfect for most women who are into super wide clit stimulation and long masturbation sessions.
Let's Unbox This Little Butterfly
Even though the Nea 2 is quite cheap, it comes in the same packaging that LELO uses on its more expensive products. You'll get a sleek black box with various goodies inside. That includes free lube, a USB charging cable, and even a free carrying pouch. The pouch is nice and soft and you can use it to store or transport your toy. The cool thing here is that you can simply pop the Nea 2 in your purse and you'll always be ready to cum, no matter where you are.
Check our Nea 2 360 Video on Youtube
Features
Petite design
Floral imagery
Material: smooth ABS plastic
8 vibration settings
100% waterproof
Length: 2.9 inches
Width: 1 inch
Running time: 4 hours
Charging time 2 hours
Magic for My Clit
As you've seen in my features list, the size of the Nea 2 is quite small. It has a total length of 2.9 inches, which is just enough to cover my vulva and my clitoral area. Again, the wide-angled tip makes this toy a breeze to handle. I tested it on my own and with my partner, and I didn't have a problem actually holding it in my hand during playtime. There are two button controls that are conveniently placed and easy to use. They are a bit stiff at first, but they'll become easier to use once you break them in. In addition to the 8 different vibration modes, you can also change the speed of the vibrations. That way, you'll get a ton of versatility in a small package. I enjoyed using the Nea 2 for light teasing pulses as well as deep rumbly vibes.
It's Also Super Smooth!
Unlike most of LELO's toys that are made of premium silicone, the Nea 2 uses sleek ABS plastic. This material may have been chosen to keep the overall cost down, but that doesn't mean it's a worse option compared to silicone. ABS is actually 100% body safe and it's a popular choice for discreet vibrators. Moreover, the vibrations of the Nea 2 can travel through the ABS material with quite a lot of intensity. They can get very precise despite the round tip. One of the things I thoroughly enjoyed with the material and the shape of the Nea 2 is that it responds to pressure quite intuitively.
Versatility
During my LELO Nea 2 review, I tried to use this toy in as many settings as possible and I found it to be extremely versatile. The round, curved shape, plus the hard ABS material enables you to pinpoint exactly what kind of stimulation you're looking for. For example, you can gently hold it over your clit for light fizzy stimulation. Alternatively, you can push it deeper into your skin to feel the vibrations all over. The well-designed body enables you to apply as little or as much pressure as you want. As a bonus tip, the slightly bent shape can actually fit inside my panties. What's also neat is that the ABS material used here is 100% waterproof and you can easily clean it in just a few minutes.
Pros
Tons of versatility for a great price
The floral and butterfly design looks awesome!
The size is perfect for traveling, solo fun, and coupled play.
High run time
Cons
The buttons can feel a bit stiff at first, especially if you have long nails
No remote or app control
LELO Nea 2 Review: Verdict
Overall, I can sum up my LELO Nea 2 review by saying that this is truly one of the prettiest vibes I've tested so far. But don't be fooled by its pretty butterfly graphics: it has enough power to make you scream like a kitty in heat!
⚠️ Disclaimer: Our articles contain affiliate links. If you like our content and wish to support our work, consider purchasing your new sex toys through our links. For each purchase through our links, we receive a small commission but at no extra cost to you.
| | |
| --- | --- |
| 👉 Name: | LELO Nea 2 |
| ⚙️ Features: | Waterproof, High Run Time, Discreet |
| 📁 Type: | Discreet Vibrator |
| 🛠️ Materials: | ABS |
It's one of the best-looking mini vibrators out there!
5
It's very easy to use for solo or coupled play, but I wish it had app control.
3
Price: the sub-$100 price is actually quite impressive for LELO.
4
Great shape: The wide round tip plus the curved body is kind of uncommon for discreet vibrators, but it totally works on this toy!
5
Editor's Pick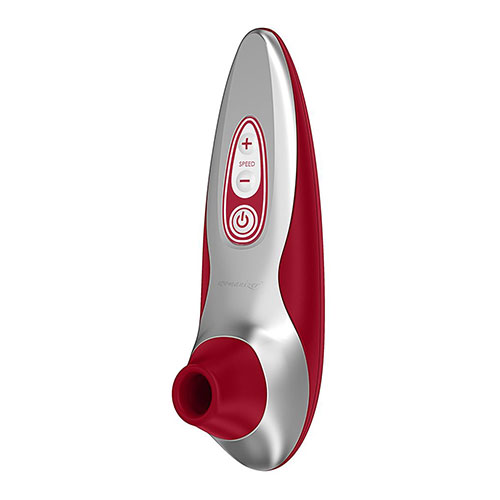 Womanizer Pro40
⚙️ Special features:
Fully waterproof
⚡ Power source:
Rechargeable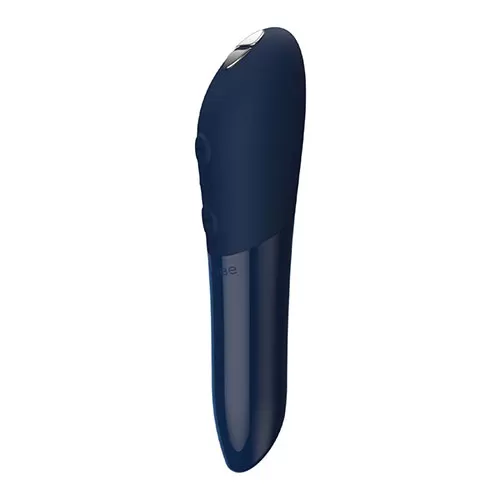 We-Vibe Tango X
🛠️ Material:
Hard Plastic
⚙️ Special features:
7 vibration modes and 8 intensity levels
⚡ Power source:
Rechargeable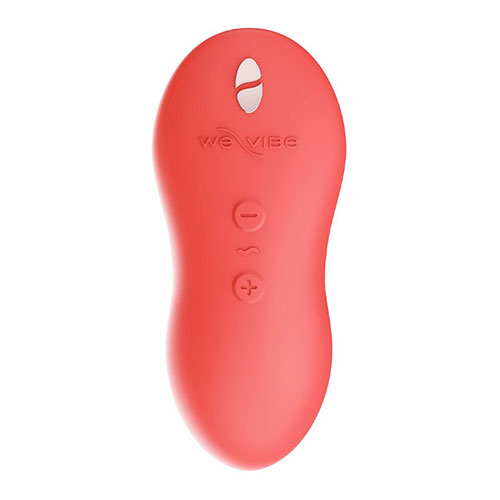 We-Vibe Touch X
⚙️ Special features:
7 orgasmic patterns
⚡ Power source:
Rechargeable