May/03/2023
Last Update: September 29, 2023
337
8 min read
Womanizer Pro40 Review: This Suction Vibrator Made My Clit Explode!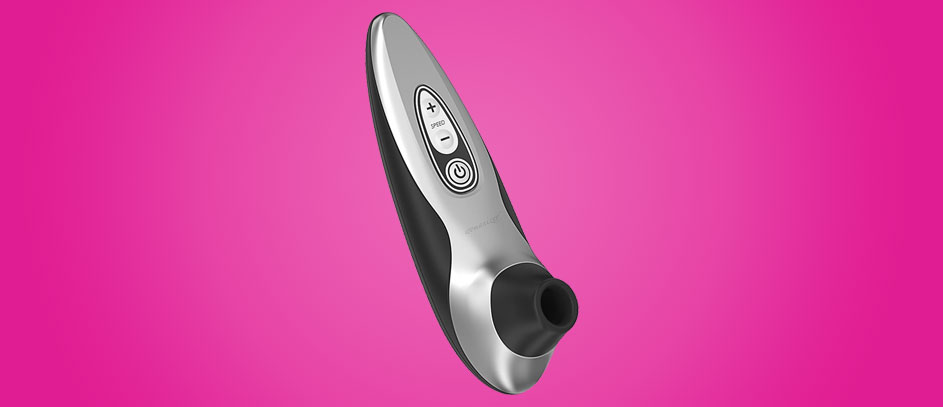 If you ever feel tired, stressed, or you need to make yourself feel jolly, just tune out the world and have some one-on-one time with the little man in the pink hat. Also, if you're horny as a hen, I would advise you to build your own pleasure chest. A box full of sex toys is guaranteed to get you off but you don't always have to torture yourself with huge monster dildos or loud whirring vibrators. When I started this Womanizer Pro40 review, I came across some data on the company's website that claims 98% of women out of 600 had strong orgasms with Womanizer toys, so I needed to see what the hype is all about.
And indeed, when I tested the tiny Womanizer Pro40 suction vibe, it delighted my wet pearl with suction and vibration to build up to an epic pleasure crescendo. So let's get started with my Womanizer Pro40 review!
Womanizer Pro40: All You Need to Know
I'll imagine that you've never tried a clitoral sucking vibrator. What a shame! Clit suckers are marvelous little toys that (surprisingly) never even touch your love button. They use unique suction technology to make it feel like someone is licking and sucking your jelly bean at the same time.
Now, these types of clit suckers actually provided some innovative advancements in the world of sex toys. Brands like Womanizer have used them to revolutionize clitoral stimulation altogether. It's true, clit fanatics rave about Womanizer's unique suction design as well as the explosive orgasms that their toys can produce. I'm definitely one of them!
From what I can gather, Womanizer is the OG innovator of "air pulse" suction toys. Yet, the company didn't actually get off to a good start. At first, its toys were extremely expensive. Plus, most of them had awkward or even ugly designs. Another brand called Satisfyer became hugely popular by duplicating their designs and producing cheaper, visually pleasing products. However, Womanizer made a big comeback recently and the Pro40 is the perfect example.
My First Thoughts
Okay, so the Pro40 name is a bit odd. Look, it's an orgasm machine, not a microwave, y'all! I'm sure there were tons of other, better choices for that name. But, this new model is a heck of a lot cheaper than previous Womanizer toys. It's also a lot prettier and it proves to be a much-needed upgrade. So again, let's try to forget the awkward name and focus on the positives.
The first thing that surprised me during this Womanizer Pro40 review was actually the price. In this time of overpriced luxury toys that can set you back several hundred bucks, the Pro40 costs less than $70. That seems to be a bargain for a toy made by Womanizer. In fact, the Pro40 is actually based on an older model that was unsuccessful. However, Womanizer has reused the body of that old design while updating the looks and features. What you'll get is Pleasure Air Technology with touchless clit stimulation, awesome battery life, a fully waterproof body, and a decent range of vibration patterns.
Obviously, since the price is fairly low, you'll miss out on some next-gen features such as app control. Yet, that doesn't really bother me for this particular type of toy. During my Womanizer Pro40 review, I found that this clit stimulator is quite light and very intuitive to use. Plus, it's fully waterproof and uses body-safe ABS plastic along with a silicone vacuum head.
Palm-Sized Cunnilingus
So how does the Pro40 actually work? Well, even though this clit sucker doesn't resemble a conventional sex toy, it's actually very easy to use.
You simply need to put the soft silicone head over your magic button and turn the toy on. As soon as you switch it on, the Pro40 will create a vacuum. Your clit will lie in the middle of the silicone head and it will remain untouched. Then, just use the buttons to browse through all the different settings. The Pro40 will stimulate you by using suction and a rather unusual sensation that feels incredibly close to real oral sex.
Basically, the more tightness that you get in the vacuum, the higher the overall stimulation will be. That's why this toy could be an excellent choice for long bubble baths and solo masturbation marathons. I also tried it with Richard during sex and the toy didn't get in the way too much.
✍️ Scarlet Recommends: The Pro40 isn't only meant for solo masturbation. If you want to use this toy while getting penetrated, it will be kind of tricky to keep the head on your clit at first. You'll need to push it against you to keep it in position, but once you get the hang of it I promise you that you'll get some glorious multiple orgasms!
Check our Womanizer Pro40 360 Video on Youtube
Features
Vibrating and sucking clitoral stimulator
Pleasure Air Technology
Silicone and ABS materials
USB rechargeable
6 intensity levels
2 cup sizes to fit your body type
Fully waterproof
Operating time: 240 minutes
Charging time: up to 3 hours
Length: 6.5 inches
Colors: purple, white, black, red, silver
How Does It Feel?
While I've tried similar clit stimulators in the past, I couldn't wait to test this one due to the brand's reputation and the affordable price. Remember, the Pro40 doesn't come into direct contact with your pleasure nub. That creates a quite unusual feeling that you won't be able to get with other sex toys. Honestly, the Pleasure Air Technology was enough to make me cream in only a few minutes and it was mighty impressive.
Still, it's impossible to compare this thing to manual stimulation or real oral sex. The sensations are much gentler. I could even say that they are more intense because you're not getting direct contact. Think of it as a cross between mild to heavy teasing and sucking sensations. And while it can deliver super-fast orgasms, one of my favorite things about the Pro40 is that you can use it for edging.
When I first started masturbating for this Womanizer Pro40 review, I thought the suction sensations would be a bit too powerful. It just looks like one of those toys that are designed to make you cum in minutes and then go back in its box. While the Pro40 made me cum quickly, it also kept me going for a whole hour after that. So yes, it's definitely not a one-trick pony. The best advice I can give you here is to experiment with the Pro40 and use it for long edging sessions. There are all kinds of things that you can play around with here, from low rumbles, gentle strokes, to high-powered waves of pleasure!
💡 Pro Tip: You can vary the pressure of the silicone head to tease yourself. I experimented by pushing and pulling the head away from me without modifying the vibration settings. This can change the way the suction head stimulates your love button and make your masturbation session a lot more intense. So just shift the silicone head a little: your vagina will be leaking with moisture and the orgasms will just keep coming!
Materials and Size
As mentioned, the suction head is made of pure non-porous silicone, which is 100% hypoallergenic and body safe. There are two suction heads in the box and you can choose one based on the size of your clit. I experimented with both the smaller and larger head and found that both of them provided slightly different pressure on my vagina.
What's also neat is that the rest of the toy is made of body-safe ABS plastic. This combination of ABS and silicone is super safe. It will make your toy last for a long time while keeping it germ-free. Plus, the whole body of the Pro40 is waterproof. This makes it easy to clean and also use in the bath or shower for a super-soaked masturbation adventure. What's more, the Pro40 is 6.5 inches long. The handle is not too large or too small and it fits in my hand without feeling too heavy.
Controls and Power
One of the coolest things I noticed during this Womanizer Pro40 review is the way this bad boy turns on and off. The vacuum doesn't appear or disappear at once and it builds up gradually. It's a pretty neat feature because it doesn't rapidly turn off and surprise you with an awkward sensation right after your orgasm.
In fact, you have to press the off button once to minimize the intensity, and then press it again to turn off the suction completely. Other than that, you'll only get a "+" or "-" button to vary the intensities and you can choose between 6 different modes. It's acceptable, but I just wish there would be more options here. But hey, it's a $70 dollar vibrator that gives you high-end design and premium suction technology, so you should expect some compromises here.
Nevertheless, the suction is immensely powerful once you get up to the highest level and the range of intensities has a lot going for it. The other thing I wanted to mention is that the Pro40 is quieter compared to other clit stimulators, but it's still loud enough to be heard over closed doors. If you're sensitive to noise, the volume of the motor can even get a bit distracting.
Pros
It will make you cum over and over again!
The suction effect ranges from super soft to extra strong
High run time
Cons
They should have used a different name…
The silver coating on the ABS plastic looks cheap
It can get noisy
Womanizer Pro40 Review: Summary
To conclude my Womanizer Pro40 review, I can definitely recommend this toy to beginners and advanced users who want to experiment with something new. Again, the Pro40 has a unique suction effect and it's an extremely fun toy to play around with if you're looking for something truly special at a bargain price!
⚠️ Disclaimer: Our articles contain affiliate links. If you like our content and wish to support our work, consider purchasing your new sex toys through our links. For each purchase through our links, we receive a small commission but at no extra cost to you.
| | |
| --- | --- |
| 👉 Name: | Womanizer Pro40 |
| ⚙️ Features: | Suction and Vibration Effect, High Run Time, Extremely Powerful, Waterproof |
| 📁 Type: | Clit Vibrator |
| 🛠️ Materials: | Silicone, ABS |
Is this the most affordable clit sucker ever? You'll get a high-quality toy that has that luxury feel at a low price!
5
Even if the number of vibration options is limited, there's a range of unique sensations you can play around with.
3
It works wonders for super-long masturbation sessions and edging!
4
It's super practical: the battery life is super strong and the whole toy is waterproof.
5
Editor's Pick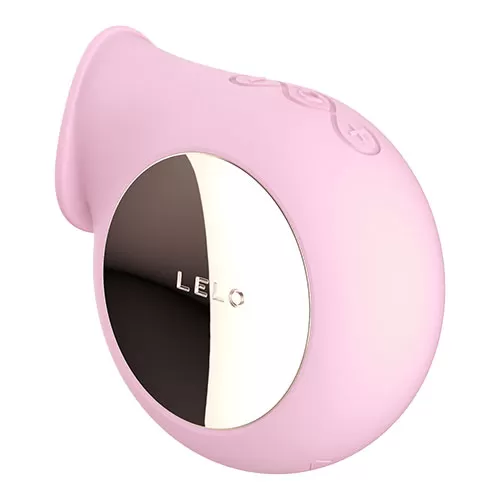 Lelo Sila
⚙️ Special features:
Gentle sonic waves
⚡ Power source:
Rechargeable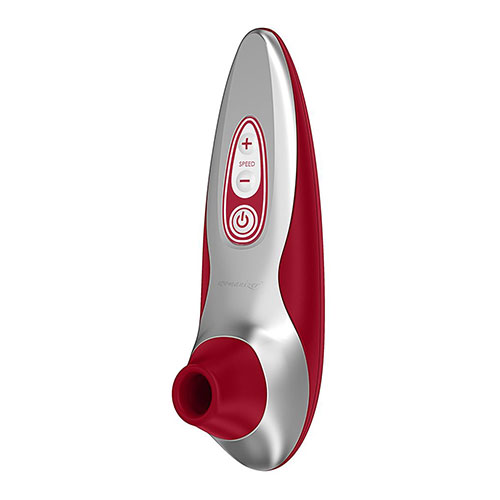 Womanizer Pro40
⚙️ Special features:
Fully waterproof
⚡ Power source:
Rechargeable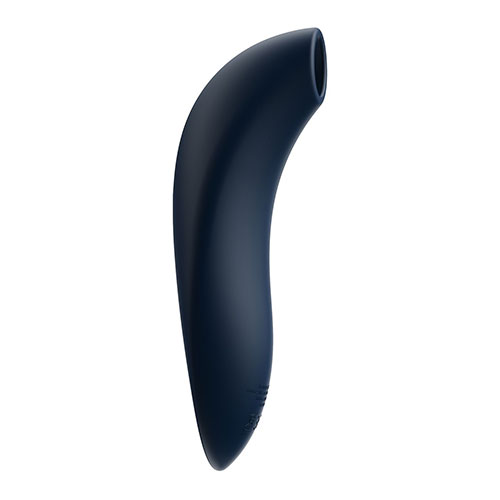 We-Vibe Melt
⚙️ Special features:
12 mind-blowing intensity levels
⚡ Power source:
Rechargeable