❯
Sex Ed
Oct/25/2022
Last Update: February 14, 2023
1064
26 min read
Push Yourself Over The Edge With The Hottest Female Masturbation Techniques!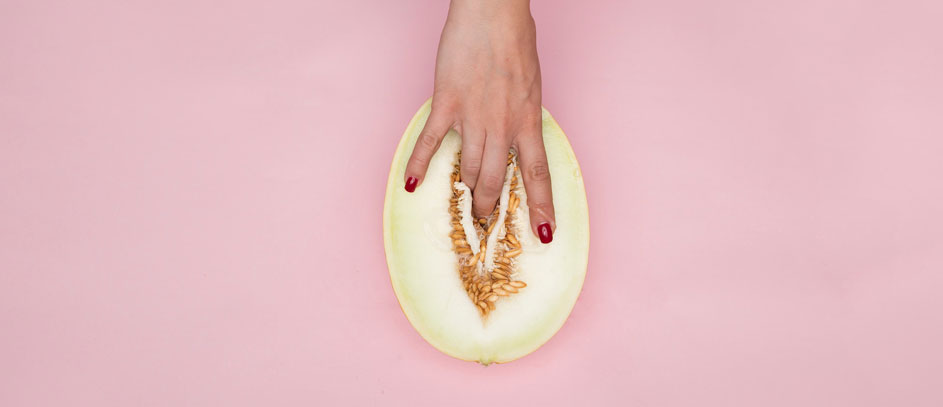 They say that exercise works wonders to improve your sleep, relieve stress, and burn excess calories. But so does masturbation! Join me for an overview of my favorite female masturbation techniques that will please all your holes and unlock massive orgasms every time!
It's Your Turn To Cum Like a Queen…
Did you know that over 75% of women struggle with reaching the big O in the bedroom? Well, orgasms are like a pleasure bomb. It can be tricky to make them go off and you have to channel your sexual energy in just the right spots. If you want to paddle the pink canoe, jill off, dial the rotary phone, fuck yourself silly, or maybe even stick a finger or two up your butthole, you're definitely in the right place!
Check out my balls-deep guide on some of the hottest female masturbation techniques to give you mind-shattering multiple orgasms!
Female Masturbation Explained
If you're here, you probably have some idea of how it all works. You probably already have a tight, wet punani that's just waiting to explode. However…! I hope you also know that this whole thing isn't just a "stick it in the hole and hope for the best" kind of deal…
In fact, if you want to have a proper ménage à moi or if you want to use some female masturbation techniques to take sex to the next level, you'll need to slow down, listen to your body, and take the time to focus solely on your pleasure!
Play the Nasty Tango
Whether you're a complete newbie to solo play or an experienced super slut who has already trained her holes with all sorts of kinky objects, I've prepared a huge list of female masturbation techniques that work every time. Any self-respecting woman out there should try these female masturbation methods all at least once and get a shot at some truly unforgettable orgasms! I'll teach you all about:
Masturbation techniques for women who love vaginal orgasms.
Female masturbation techniques for all erogenous zones.
How to get started with female pleasure techniques.
How to turn up the heat and improve your tried-and-true female masturbation techniques.
What you can do to improve nearly any female masturbation technique with the best sex toys out there.
How to make self-pleasure better each time with some additional masturbation methods for women while using lube, new positions, mixed stimulation, and so on.
The Hottest Female Masturbation Techniques for All Your Holes!
Remember what I said about orgasms being like a massive pleasure bomb that can turn your world upside down? Well, my female masturbation techniques will show you how to make that O-bomb go off every time while balancing increased arousal and extreme relaxation! The world (and your vagina) is your oyster! You can try literally all kinds of masturbation styles to drive yourself wild!
So don't settle on a "whatever works" way of doing things and check out my full rundown of some of the most popular female masturbation techniques for internal stimulation, external pleasure, anal play, as well as strong blended orgasms!
Masturbation Techniques for Women: External Stimulation
Whether you're teasing your nipples or you're buttering your clit, external stimulation can go a long way. But, while the clit is solely designed to provide you with intense pleasure, lots of gals never realize that their fun button is not just a pea-sized nub between their legs. Actually, your clit is packed with thousands of nerve endings. They extend all over your vaginal area and even travel deep past the opening of your honey hole.
Masturbation Techniques for Women: Internal Stimulation
Sometimes, you just need to dig in and pound your vagina. If you've had an orgasm or two after my external masturbation techniques, you should definitely try to finger-fuck yourself all the way to cloud nine!
However, using your fingers or toys to penetrate your cherry pie is not as easy as it seems. If you're clumsy and you start poking around in there, the whole thing is going to feel like you're getting a checkup from your gynecologist.
Masturbation Techniques for Women: Internal & External Stimulation
Whether I want to get my ass licked and my pussy fingered at the same time or I need two cocks in both holes, mixed stimulation is one of my favorite masturbation methods for women. If you're like me and you live by the "leave no hole unfilled" rule, you've probably thought of all kinds of situations where you get absolutely obliterated through mixed stimulation. If not, mixed stimulation is a fantastic compromise for any horny lady who has trouble orgasming from penetration or needs an additional kick to spice up her clit play.
Masturbation Techniques for Women: Anal Stimulation
Being a bad girl is so fun, right? Well, you probably know that anal used to be a huge taboo in the past. Right now, it's much more common and lots of girls are loving it! So don't be ashamed to experiment with your chocolate starfish. However, not everyone is an anal-only girl. Sometimes, it can all feel much better if you combine intense vaginal penetration with anal stimulation. So let's check out some of the hottest ways to fuck your ass and experience otherworldly anal orgasms!
Erogenous Zones 101
If you aren't exactly sure how my female masturbation techniques work in practice, you should definitely read up on some of the basics regarding your body and its erogenous zones. If you have no idea what I'm talking about, erogenous zones are special areas on the inside and outside of your body. They are packed with pleasure nerves! Stimulating them can heighten your arousal or outright trigger your orgasms. Remember, your pleasure nerves are connected throughout your body, and the more erogenous zones you focus on, the stronger your orgasm will be.
Hors D'Oeuvres
As you probably suspected, the nipples, lips, ears, neck, and thighs are all erogenous zones. You can think of them as appetizers before you get to the main course. The trick is to wake up as many of those hot spots. As you get more and more aroused, you'll get wet, and you'll be ready to move on to your body's main erogenous zones. And you truly want that four-course meal complete with a delicious dessert, right?
Well, the only way to discover your erogenous zones is to experiment and touch or caress your entire body. So don't forget to pay attention to your breasts, neck, lips, and thighs. Of course, there are many other erogenous areas, including your collar bones, ears, armpits, knees, chest, hips, belly button, etc.
Clitoris and G-Spot
Your main erogenous zones are like the secret locks that hold the key to all your pleasure. As I said previously, your clit is an organ that triggers a complex network of pleasure nerves. They extend deep into your peach. It's responsible for the majority of female orgasms and it's usually the easiest spot to stimulate if you want to get off quickly.
However, if you're in need of deeper orgasms, you will need to target your G-spot. This erogenous zone is made of sponge-like tissue. It's a walnut-sized lump found in the upper front wall of your pleasure cave. Still, not every woman is familiar with her G-spot and not everyone knows how to stimulate it. The key is to play with it only when you're highly aroused. Also, some girls might like to stimulate it directly while others would prefer to massage the entire area.
A-Spot and Cervix
While you might think that the A-spot is found deep in your ass, it's actually closer to your G-spot. This mysterious erogenous zone is located on the deepest end of the back wall of your vagina just before your cervix. You can stimulate it through deep vaginal penetration. Also, you can indirectly target it via anal stimulation. Either way, when it's aroused, it will produce extra lubrication and it will lead you to some unforgettable A-spot orgasms! And that's not all.
Did you know that your cervix is actually an erogenous zone? Well, not a lot of women are hip to getting their cervixes fucked, but you'll definitely be able to feel the joys of it if you're into deep penetration. Through deep penetration, you can slightly loosen up the cervix and create unusual contractions and orgasms that are much stronger than your average clitoral release.
So How Should You Cum?
By far, the most sexually exciting part of being a woman is the ability to have different types of orgasms. While guys can jerk their meat up and down and be done with it in minutes, we are a lot more complicated. That's why I encourage you to get busy and try to reach every type of orgasm out there. That includes clitoral, vaginal, G-spot, A-spot, cervical, anal, and even nipple orgasms! Life's too short to not try all the colors of the orgasm rainbow! Even better, now that you know the best female masturbation techniques for stimulating most of your erogenous zones, you can focus on multiple pleasure spots to get elusive blended orgasms over and over again!
Bonus Female Masturbation Tips
As I said earlier, you shouldn't be afraid to experiment but you should also be familiar with your body and its limits. Sure, you can try the tried-and-true showerhead female masturbation method or play around with some pillow humping, but there are many other not-so-obvious ways to improve your female masturbation techniques:
Tease and Hint
Building anticipation is the name of the game here! It's quite simple: just ignore your sensitive spots completely! For example, play with your nipples and thighs, and stop just before you get to the vulva. Repeat that a few times in a row without touching your vagina. In the end, you won't be able to handle the pressure anymore. That's when you should proceed to direct stimulation and get a huge, explosive climax.
Edging
This is one of the toughest female masturbation techniques to master. It's all about withholding your orgasm and stopping just before you're about to cum. The point? Well, you'll build up even more anticipation, prolong your orgasm, and cum even harder later on. The way to do that is to stop all stimulation just when you're about to hit the gold. Then, wait for a few moments before you stimulate yourself again. You can edge yourself again and again until you just can't handle it anymore and you literally get to the point of exploding!
Rhythm
In most cases, you will need a steady patterned rhythm to make you cum. Whether you're using your fingers or some toys, try to keep a steady rhythm to supercharge any female masturbation technique. You can play around with regular or irregular rhythms and include pauses in between.
How to Deal With Sensitivity
If you are super sensitive, don't worry. You can still try most of my female masturbation techniques with a special twist. If you want to decrease your sensitivity, the easiest thing to do is stimulate yourself over a pair of panties. This will create a barrier between your clit and your sex toy. That way, it will help you get used to direct pressure and intense stimulation.
Multiple Orgasms Ahoy
If you've never attempted multiple orgasms before and you think that your vagina is hypersensitive after your climax, think again. Basically, if you want to have multiple orgasms, you'll have to discover your body and learn how to rebuild your arousal during the recovery period.
In simple terms, you'll need to learn what to do with your pussy in the gaps between your orgasms. Some of the best ways to rebuild your arousal are to keep the focus away from your clit and vagina and shift it towards your labia, your nipples, or your butthole. Also, you should lower the pressure and try to build it up only when your hypersensitivity has passed.
FAQ