Sep/27/2022
Last Update: June 26, 2023
799
7 min read
VeDO Vivi Review: Small But Deadly!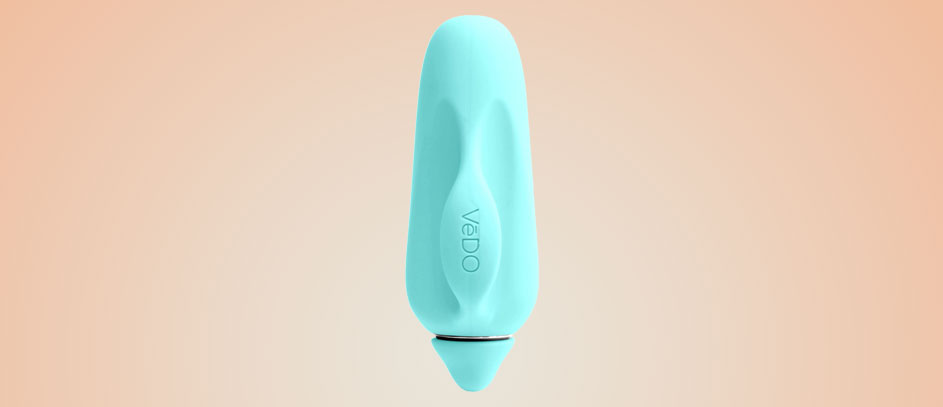 Not all vibrators have to be huge and cock-shaped in order to give us that sweet, sweet release. Sometimes, it's actually better to go with something smaller and more compact, and the VeDo Vivi is one such toy that promises to overpower even the biggest vibes out there. Your horny sex toy expert Scarlett here has always been a fan of travel-friendly sex toys, and from my experience, size truly doesn't matter if your vibrator has an ergonomic shape and a powerful motor. It's all about how you use it to make yourself cum like a queen! So check out my VeDo Vivi review to learn all about my kinky adventures with this tiny finger vibrator!
A Perfect Match for My Horny Clit?
To start off this VeDo Vivi review, one of the things that always surprises me with finger vibrators is how well they can adapt to your body and allow you to masturbate in peace. If you've kept up with my previous reviews, you know that I'm a sucker for huge dildos (mmm, baby!) and all kinds of uncanny pussy and ass stimulators. However, there's truly something about a tiny toy that turns your finger into a vibrator.
Basically, it allows you to use all the manual finger movements that you're probably already used to. But, it amplifies them with intense vibrations. So whether you're jilling off on your own or you're pushing a massive sausage down your back alley, finger vibrators like the VeDo Vivi can deliver a lot of damage in a small package. Plus, they are a great choice for anyone who is just getting into sex toys and isn't into big veiny dildos or throbbing cock-like vibrators.
First Impressions
Honestly, even though I've tried a handful of finger vibes, the VeDo Vivi managed to totally surprise me at first due to its affordable price. It doesn't take a genius to figure out that the Vivi is designed to look like a premium toy and that it's perhaps inspired by some of the leading brands out there. It instantly made me think of We-Vibe or LELO toys. I couldn't wait to test it out and see if it was able to give me a lot of bang for my buck.
What I first noticed during my VeDo Vivi review is that this finger vibrator truly looks like a luxury toy, except that you can buy it for under $50! Many other finger vibes made by some of the more famous brands can cost double or triple that amount. Therefore, the VeDo Vivi is definitely a toy you should consider if you're on a budget or if you want to try a finger vibe for the first time.
Also, you may not have heard of VeDo before. Still, this company has been around for a while now. It has sold over a million toys worldwide. VeDo has designed everything from rechargeable anal beads, blowjob machines, and G-spot massagers to vibrating strap-ons. Most of its toys are affordable, yet they boast premium quality, and if you ask me, that's a damn good reason for anyone to try them.
Vivi Handheld Finger Vibrator
Now, I need to point out one thing about the Vivi rechargeable handheld finger vibrator. Namely, this is a type of handheld finger vibrator but it doesn't attach itself to your finger. It has a tiny notch along the shaft that you can fit between your middle and index fingers. Therefore, you'll always need to hold it during use, but that's not necessarily a bad thing.
To me, the Vivi looks like a bullet vibrator with a finger attachment. This is actually pretty cool because you won't always have to hold it between your fingers in order to use it. You can turn and twist it to get super swirly on your pussy! You can also use it for things other than your clit. If you're creative like me, you'll probably end up using it to massage your asshole or tease your boyfriend's cock until he explodes all over you. Ah, the options!
But seriously, when I unboxed this bad boy, I totally had the feeling that I was holding a premium vibrator. The ridged texture, shape, and design make this toy seem like it's worth more than its actual price. That's definitely a good thing since most premium toys cost a pretty penny today.
Features
Length: 1.6 inches
Diameter: 0.6 inches
Rechargeable
Running time: 1 hour
Waterproof (100% submersible)
Quiet operation
Material: Silicone, ABS
Travel Lock
One button control
10 vibration settings
Color: Purple, Pink, or Turquoise
Material and Size
One of the things I enjoyed the most during my VeDo Vivi review was the material. The Vivi is made of 100% silicone and that's part of why this toy gives you a premium feel. Since the texture is so smooth, it feels fantastic to hold and use externally. The smooth material feels fabulous against my clit and vulva. Yes, it pretty much makes my clit smile! But that's not only due to the premium silicone. The shaft has a ridged and wavy texture. This provides tons of variety, especially due to the 1.6-inch length. The length plus the wavy texture allow you to use this thing either for direct clit stimulation or a super wide massage of your fortune cookie.
What's more, the finger handle is also nice and smooth and it neatly fits between my fingers. One thing I noticed here is that the handle doesn't allow a lot of vibrations to travel through to your fingers. This is actually great because it will not cause your hand to go numb during extended use. Also, another awesome feature that I enjoyed a lot is the waterproofing. The Vivi is fully submersible, which means it's incredibly easy to clean. Plus, I had tons of fun with it in the shower and I didn't have to worry about it breaking down during my super-soaked adventures.
Shape and Feel
As I said, this vibrator is quite small, but it packs a huge punch. The thing I enjoyed the most about it was the compact shape combined with the smooth materials. For example, I loved playing with it during extended solo sessions. Yet, I also enjoyed how easy it was to use during sex. You just need to press a button to start up the vibrations, get on your knees, take a big cock from behind, and start screaming like a goat! Well, not so sure about that goat part…
Regardless, that's exactly why I think the Vivi delivers a lot for the price. It's just one of those toys that could help you out if you're having trouble with your orgasms during sex. Alternatively, it's also a great choice if you want to travel or try something new.
However, bear in mind that this is not your standard finger vibrator. You won't get a small harness or attachment that you can slide over your finger. That means that you will need to grip it in order to use it. This can sometimes be distracting if you want to play around with other toys or please your partner, and I hope that VeDo will try to update the design soon.
Power
During my VeDo Vivi review, I noticed that this vibrator is pretty much foolproof. There's only one button and it allows you to select between 10 different vibration settings. That's actually a lot for a toy of this size, and all of the patterns felt super useful and fun to me. The battery lasts up to an hour, which is just what you'd expect of a quality finger vibrator at this price point. What's more, you'll also get whisper quiet operation. This is one of Vivi's biggest selling points for me. The vibrations are nice and silent, and they won't be able to distract you or rouse the neighbors when you use it on your pussy. Just try not to moan too loud!
Pros
You'll get premium design and quality for an affordable price!
Intuitive operation and plenty of vibration modes to choose from
The material and texture feel awesome
Cons
You'll need to hold it during use and there's no way to attach it to your finger
Final Thoughts for My VeDo Vivi Review
To summarize my My VeDo Vivi review, I have to say that this is one of the best inexpensive vibrators I've ever tested. The Vivi will give you premium design and high-quality materials for just under $50 and you should definitely check it out today!
⚠️ Disclaimer: Our articles contain affiliate links. If you like our content and wish to support our work, consider purchasing your new sex toys through our links. For each purchase through our links, we receive a small commission but at no extra cost to you.
| | |
| --- | --- |
| 👉 Name: | VeDo Vivi |
| ⚙️ Features: | Handheld, Textured, Silent Operation, Waterproof |
| 📁 Type: | Finger Vibrator |
| 🛠️ Materials: | Silicone, ABS |
Texture: The ridged texture felt fantastic over my clit and pussy!
5
Vibrations: Each of the 10 different modes delivers a unique and fun experience!
4
No-nonsense operation: You just need to push one button and send your pussy into the stratosphere!
4
Price to Quality ratio: You'll get a lot of bang for your buck!
5
Editor's Pick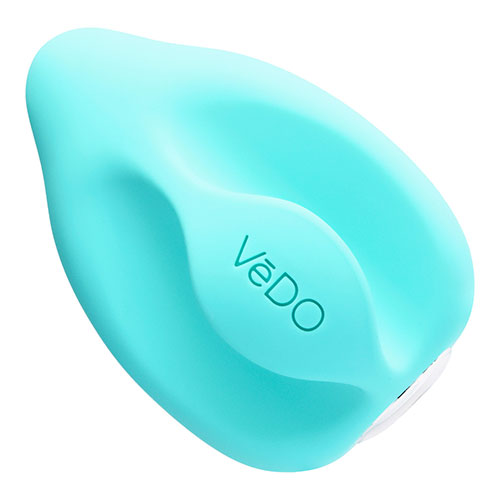 VeDO Yumi
⚙️ Special features:
10 vibration modes
⚡ Power source:
Rechargeable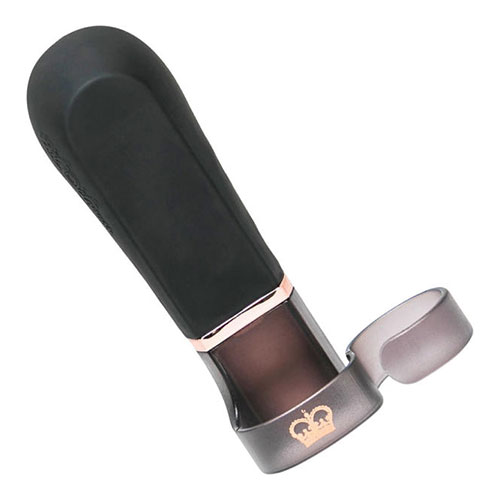 Hot Octopuss Digit
⚙️ Special features:
Stimulating vibration to every touch
⚡ Power source:
Rechargeable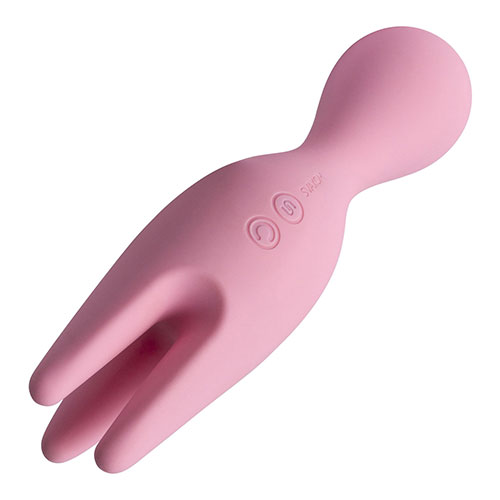 Svakom Nymph
⚙️ Special features:
5 modes and 5 frequencies
⚡ Power source:
Rechargeable