Mar/15/2023
Last Update: June 26, 2023
385
9 min read
I Just Discovered the Ultimate Handjob: the Handy Review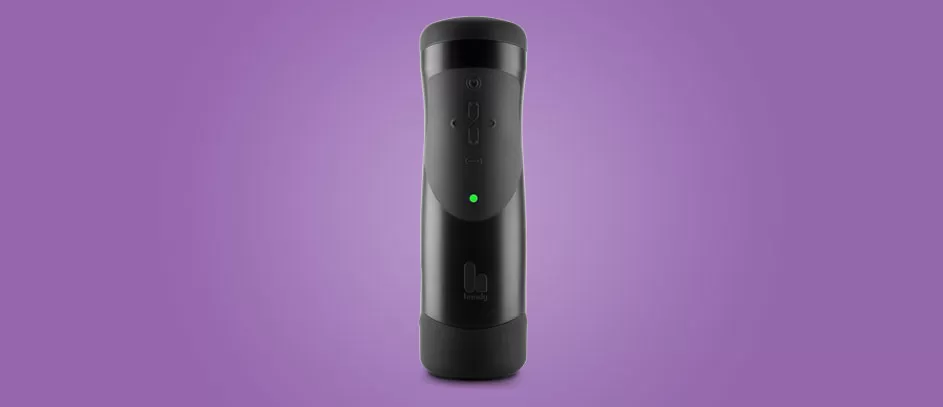 Every now and then, I like to get some peace of mind and treat myself to a nice long wank. You know, a good ol' fashioned five-finger slippy helps all of us lower our stress levels and blow some legendary loads. It doesn't matter if you're single or coupled, you'll always find a way to retreat in solitude and play the rusty trombone. Oh and remember, men have been beating their meat ever since they've had hands. That basically means forever. But, for an awfully long time, we've been peeling the bone manually and I'm so grateful to be able to pump my chump in the 21st century where anything is possible. That includes a next-gen handjob machine that can connect to my favorite porn and jerk me off at up to 600 strokes per minute (damn!). It's time to get my cock ready for my The Handy review!
Jerk It Good!
Let's be perfectly objective here. Handjobs are sort of a mixed bag. For some guys, they represent a reasonable consolation prize. They're sort of acceptable if your wife or girlfriend is just too tired to go all the way. Other dudes prefer to take things into their own hands. After all, we've been playing the one-hander commander since we were nerds in high school and now we think we know our way around our roosters better than anyone else. But trust me, if you find a woman who can milk that dick dry with only her hands and a pinch of coconut oil, she's definitely a keeper.
Still, there's another solution to help you live out your fantasies. If you want to experience some quality handiwork, The Handy is definitely worth your nut sauce. This one-of-a-kind male masturbator has grabbed the sex toy industry by the balls ever since its release in 2019.
Basically, the Handy is a high-powered next-gen masturbator. It has an adjustable grip and an automatic sliding mechanism that mimics those saucy up/down movements of a classic tug job.
First Look: The Handy
As mentioned earlier in my The Handy review, this automatic masturbator came out in 2019. It was designed by a small startup in Norway called Sweet Tech. It seems that Sweet Tech set out to deliver a futuristic toy that not only innovates in the pleasure realm but also normalizes the whole matter of talking about masturbation and sex.
Now, there have been tons of next-gen masturbators out there, including the Kiiroo Onyx+ and the Fleshlight Universal Launch. However, most of them do not attempt to replicate an actual HJ. For most of them, it's all about asses, throats, and pussies, and the old-school wank has been neglected. That's why the Handy is so appealing to me.
Jizz Into the Future
The Handy sets out to offer a customizable tuggy experience where you can alter the speed, stroke length, and grip to get the ultimate handjob. Plus, it can sync to video and recreate the movements in your favorite porn. You or your partner can use it remotely via an app. If you're tech-savvy, you can also control it via an open API that lets you create external content.
✍️ Richard Recommends: Since the Handy offers app and remote control, you can use it with a long-distance partner for some saucy cyber fun. Even if you're not in an LDR, your partner can pleasure you from a distance using the app for some super kinky action!
Before I actually test this bad boy for my The Handy review, I have to comment on the price. At $199, it's one of the most expensive auto masturbators out there. That number will definitely get some weird looks from beginners. I'd say this toy is more oriented toward fans of premium gadgets that deliver a glimpse of the future through automated orgasms.
What's in the Box?
I expected this thing to be packed like it screams high-class luxury. When I opened up the package, I found a neat matte box that definitely has that high-end feel. Inside, I found a card that said "You're welcome". Very cheeky!
Inside the box, you'll find the manual and a quick start guide along with a large power adapter that looks like a laptop charger. You'll also get a beaded TPE sleeve. I instantly noticed that this sleeve was smaller than a full-size masturbator from let's say Fleshlight, which means it will not cover my whole shaft. I guess they went with the shorter sleeve to replicate the feeling of a hand rather than a deep vagina or tight anus so it does kind of make sense.
Check our The Handy 360 Video on Youtube
Features
Automatic handjob machine
Adjustable stroke length: 0 to 4.3 inches
Speed: 10 strokes per second/600 strokes per minute
WiFi and Bluetooth
TrueGrip TPE sleeve
Dual-core processor
Video sync
VR ready
App-enabled
Total length: 10.5 inches
So How Does The Handy Work in Action?
Not gonna lie but I spent hours and hours with this toy for my The Handy review. It offers a ton of features, from customizable handjobs to video syncing and VR compatibility. There's definitely an upside to the steep price. Chances are you'll never get bored of it due to so many options.
What I should also point out is that this toy doesn't look like a standard masturbator. You have to attach the sleeve to the unit before you make the bald man cry. There's an upside and a downside to that. For one, the main unit feels sleek, smooth, and it's not too heavy. But, to attach the sleeve, you have to fit it inside a velcro strap. The strap looks cheap and embarrassing given the price. Yet, even though velcro doesn't really belong on a high-end toy, it's a clever solution because it allows you to pop the sleeve off at any point to clean it. What's more, you can use any sleeve that fits.
All that aside, the main unit is honestly one of the most premium-looking gadgets in my collection. The button controls are super intuitive. Plus, the whole thing is super durable, from the mechanism to the materials.
Universal Jizz Machine
Another thing I was impressed with in my test is the versatility. By the looks of it, anyone can use it. The design is meant to fit any penis size and you can customize it to find the perfect fit for your johnson. The TrueGrip adjustable system mainly requires you to pull the velcro tighter or looser depending on how you like it. That way, you can adjust the intensity of your handjob from soft to firm.
💡 Pro Tip: One of my favorite features is that you can use the Handy with almost any sleeve. Just swap the sleeve and you can turn this toy into an automatic pocket pussy, a blowjob machine, or an anal cock milking sex robot!
If you're thinking of swapping sleeves, bear in mind that small to medium size sleeves work best with the Handy. I tried to use a full-size Fleshlight and found that it was a bit too heavy for the motor. It still works, but the action is a bit slower.
Nevertheless, the supplied TPE sleeve is totally decent. It will suit most guys who just want to plug this baby in and drain the faucet quickly. As mentioned, the stock sleeve is kind of small for me, but it does an amazing job of replicating the feeling of a hand. The inside has a unique texture with small beads. My girlfriend also commented that she loved the see-through material since she could see my cock exploding with jizz inside the machine. One thing to note here is that the supplied sleeve is made of TPE. While it's soft and jiggly, TPE is porous and you will need to replace it after a few months.
Customize Your Handjob
As I said in my The Handy review, you can use this toy manually via buttons and you can also control it over WiFi. You can try the HandyConnect app or the buttons to customize the stroke speed and length. However, with the app, you can play around with the advanced controls to get more interactivity.
For example, you can drop CSV or funscript files into it to sync to your favorite adult content. And it doesn't have to be limited to handjob videos. The Handy can move along with any act whether it's BJs, vaginal, anal, etc.
Moreover, I've already mentioned that you can write code for any video and sync it with the handy. I'm guessing that most of us horndogs don't have that degree of computer literacy, though. If you want a quick interactive wank, you can use the HandyFeeling site. This is Sweet Tech's library of porn videos that you can sync to your Handy. There's a bit of a learning curve to all this and sometimes, the syncing is not perfect. It all depends on the actual script so I can't blame the Handy for that.
The Best Handjobs All Around?
All in all, it took me around 15 minutes to connect the Handy to the app via my phone. Of course, you don't have to do this if you only want to use the button controls on the unit itself.
However, it was totally worth it to figure out the app since it literally transformed my pleasure. You can choose from pretty much any speed, including the highest setting which whips poor rick at a whopping 10 strokes per second. It was definitely something to cross off my bucket list, but I have to say that the action was way too damn intense even for me.
Regardless, both the slow and fast speeds are unbelievably pleasurable and they'll really help you configure the smoothest edging handjob or dial in your perfect milking fetish.
And even though the sheer power of this toy is impressive, I have some closing remarks. Mainly, the unit is only wall-powered. You'll only be able to use it when it's plugged in. That's not bad by any standard. Hey, it means you'll be able to get infinite handjobs! However, the power cable is awkwardly placed on the side of the unit and the AC adapter is huge. Second, the max stroking length is 4.3 inches. This combined with the included sleeve is not long enough to stimulate the entirety of my 8-inch Turbodick. Yet, what's impressive is that the max stroke length is longer than most competitors' units out there. The highest stroke length was more than enough to drain my throbbing member dry, especially when I focused on a particular section of my goober.
Pros
Immensely powerful
Customizable handjob action
The quality is top notch
You can change the sleeve
App control and porn syncing
Cons
It only works when it's plugged in
There's a learning curve to enable the app and sync to porn
The velcro sleeve strap looks cheap
Expensive
The Handy Review: Final Thoughts
To sum up my The Handy review, all I can say is that this next-gen jizz-bot allows you to experiment a whole lot. It's expensive, but it offers a ton of exciting action in return. It can feel like you're getting your monkey pampered by a sensual Asian masseuse but you can also use it to whack your dick like you're getting jerked off by an arm wrestling champion! It's all up to you!
⚠️ Disclaimer: Our articles contain affiliate links. If you like our content and wish to support our work, consider purchasing your new sex toys through our links. For each purchase through our links, we receive a small commission but at no extra cost to you.
| | |
| --- | --- |
| 👉 Name: | The Handy |
| ⚙️ Features: | Automatic handjob action, Customizable stroke lengths, High stroke speeds, Fits various sleeves |
| 📁 Type: | Male Masturbator |
| 🛠️ Materials: | ABS, Silicone, TPE |
It feels fantastic for long jerk off marathons and cock milking fetishes!
5
You can customize it to fit your size perfectly and you can use the controls to give yourself the ultimate handjob.
5
The app-control and video-syncing features will keep you entertained for a long time. However, they come with a learning curve.
4
You can swap out the sleeve and use your favorite one, but some larger sleeves will not work.
4
Editor's Pick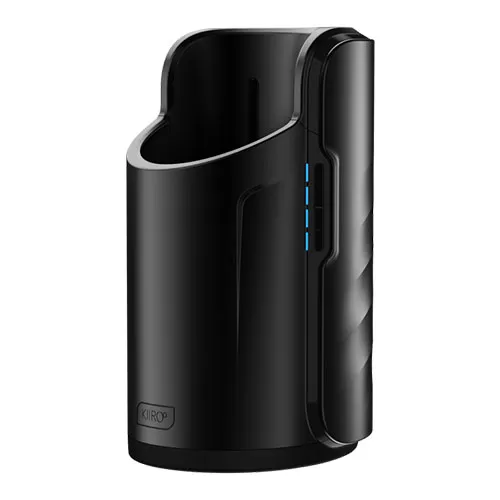 Kiiroo Keon
⚙️ Special features:
Sync it to erotic content
⚡ Power source:
Rechargeable
Use "PMN" Code And Get 10% OFF On All Orders Over $69
Use "PMN" Code And Get 10% OFF On All Orders Over $69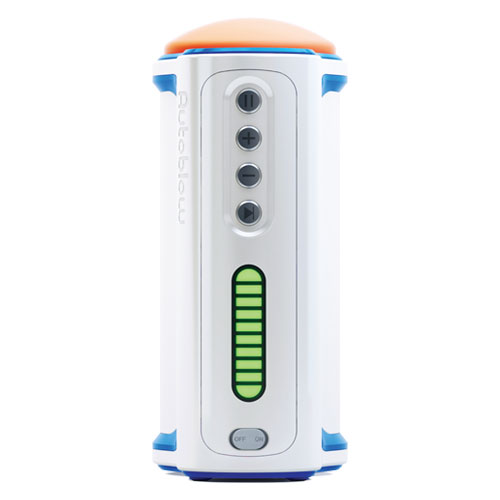 Autoblow A.I. +
⚙️ Special features:
Powered by artificial intelligence
⚡ Power source:
Plug it into any electrical outlet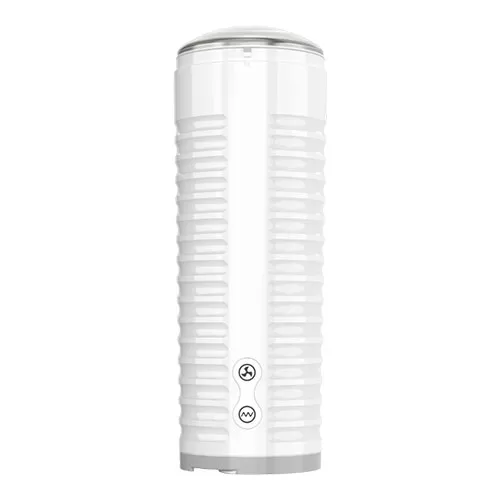 Lovense Max 2
⚙️ Special features:
360-degree contractions
⚡ Power source:
Rechargeable