Oct/04/2022
Last Update: June 26, 2023
801
7 min read
Lovense Diamo Review: The Ultimate Cock Ring For Solo And Couples Play?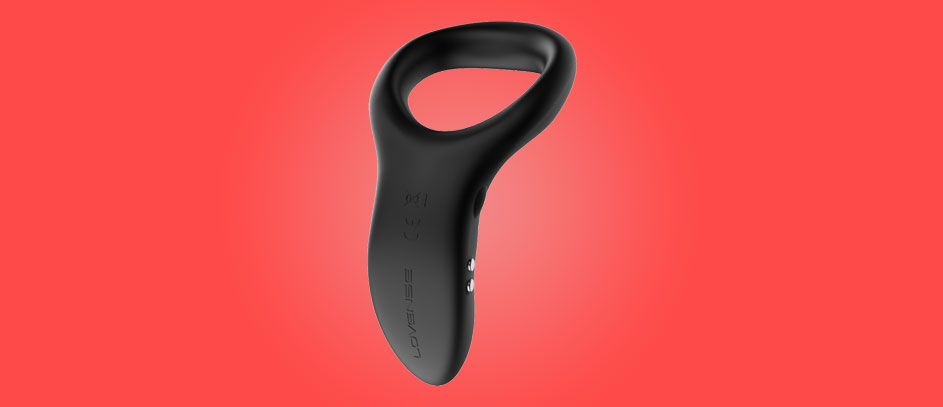 Ah, the mighty Lovense Diamo: long have you hunted me! Seriously, I'm a huge fan of Lovense toys and I've been trying to test all of them out for the past few years. For this Lovense Diamo Review, I'll check out their vibrating cock ring with app control AND a dedicated perineum stimulator to see if it can turn my 8-inch dick into an even bigger monster and make me blow a mammoth load. That's exactly what I freaking love about cock rings: they're super versatile and they make sex feel much better. So take a look at my Lovense Diamo review to see how this next-gen cock ring performs during solo and coupled play. Spoiler alert: my GF's jaw dropped when she saw my herculean hard-on!
Put a Ring On It
To start off my Lovense Diamo Review, let me give you a little lesson on why I think every dude out there should try a quality cock ring. For starters, they will make your dick look huuuuge. C-rings like the Lovense Diamo will trap the blood flow in your cock to make it swell up and give you a gargantuan boner. And not only that, they will prolong your erection, improve your stamina, and supercharge your orgasms. All is good so far, right?
Well, if you already knew all that, let me turn your attention to Lovense. Basically, Lovense is one of the leading manufacturers of next-gen sex toys that feature futuristic designs and extended functionalities. Sure, the Diamo costs over $100, and while that's a high price for a cock ring, you're actually paying for a premium toy with features that you won't get with most of the cheaper options. What's key about Lovense is that all of its toys are premium grade and you'll instantly notice that once you see the Diamo.
First Look
Now, this vibrating Bluetooth cock ring has a lot going on for it. It's not your average cock ring because apart from the actual ring, it comes with an attached perineum massager. So what's a perineum, you might ask? Well, it's that little spot between your nutsack and your poo-poo hole and it actually responds quite well to vibrations. Actually, that may be a bit of an understatement because you can actually cum hands-free if you only stimulate your perineum with quality vibrations.
Look Ma, It's HUGE!
Getting back to my Lovense Diamo review: the whole point of this thing is to deliver dual stimulation and a super tight constriction effect. Apart from the perineum arm, what I instantly loved about it was its thick silicone material. For example, the ring has a nice thickness to it that you just won't get with cheaper options. Since it's so thick, it creates a much more effective constriction effect while providing more comfort. Still, that's not all there is. What you'll get with this toy is extended remote control that works wonders for solo fun or kinky sex with your partner. I already told you that Scarlett went crazy when I put this cock ring on. That's not only because it made my dick look bigger than Johnny freaking Sinns' megacock! It also impressed us because it offers a ton of remote control options plus super strong vibrations.
Basically, you can just sync this bad boy up to your phone and get a wide range of options that you can control without even having to fumble around with buttons on the actual toy. The rest is pretty much up to your imagination and the way you use this next-gen cock ring. As I said, you can put it on and enjoy some extended wanking marathons. But, you can also use it during foreplay, kinky public play, sex with your partner and so on. Oh, and let's not forget that the vibrating motor will feel super intense for your partner's vagina or penis when you use it during penetration!
What's Included
It wasn't at all difficult to unbox and use this toy straight away. The Diamo comes in a premium sturdy box with a neat Apple-like design that makes you feel like you're opening up a brand new smart device. Plus, you'll also get a soft storage bag and a USB charging cable, along with a user manual and a quick start guide. Nothing too strange here, except that I'd advise you to read the manual carefully first and learn how to connect the Diamo to your phone. Fortunately, doing that is pretty much a no-brainer and you will be on your way to a colossal stiffy in just a few minutes.
Features
App control via Bluetooth
Hands-free pleasure
4 different ways to wear
Close range and long-distance control
Unlimited vibration patterns
App features: sound level control, music syncing, voice-activated vibrations, custom vibration patterns
Total length: 5.24 inches
Width: 1.75 inches
It Grips My Cock So Tightly!
What I really enjoyed during my Lovense Diamo Review was the overall fit and feel of this bad boy. For one, the ring's initial width is 1.75, which is already quite wide. This makes it ideal for fat dicked studs like myself.
Also, if you're packing some serious meat in your boxers, you probably know that it's not always easy to find a quality ring that doesn't make your dick turn blue. With the Lovense Diamo, I got just the right feeling of tightness and pressure and my dick was able to stay hard for a long time without feeling any discomfort. In my opinion, part of the reason for that is the smooth and thick silicone material. It doesn't grip onto my skin and feels nice and sleek against it. But now there's even more fun to be had. The "secret" feature of the Dynamo's unique design allows you to use it in various different ways. You can use it like a cock ring and perineum massager, but you can also flip the massager around. That way, it will massage your shaft as well as your partner's genitals during sex.
Even better, if you're feeling extra naughty, you can wear this thing in public and have your girlfriend control the vibrations for you remotely. Yes, walking around with a huge boner in your jeans will be a bit awkward, but trust me, it's definitely worth it.
Will It Last?
Okay, so I already explained that this is not the cheapest C-ring out there. Still, remember that you're getting premium materials and a nearly flawless design. The entire body of the Diamo is made of 100% body-safe silicone. It's a premium-grade silicone that feels extremely smooth and robust.
What's more, the whole toy is waterproof, which means you can use it in the shower. Plus, since silicone is non-porous, you can use it for any whacked-out anal, vaginal, or oral adventure with your partner and you won't have to worry about it collecting any bacteria. Even better, since the whole thing is waterproof, you can easily clean it by soaking it.
So yes, I was definitely impressed with the quality of this unique cock ring during my Lovense Diamo Review and I'd say that this baby is definitely worth the money.
Feel the Vibrations Deep in Your Cock!
Hands down (and dicks up), one of the best things about this toy is the range of vibrations plus all of the app-control options that you can experiment with. Seriously, the Lovense app allows you to pretty much tweak the vibrations to your dick's content. You'll get unlimited vibration patterns and speeds and you can also make your own.
Plus, you can use the app for long-distance play and have your partner milk your cock from miles away. Also, if you want to use the toy manually, you can do so via the single-button interface. Still, I wish they would have included just one more button to allow you to change the presets if you don't want to use the app. Also, another gripe I have with this toy is that the vibration sound is not fully silent. Most toys in this price range offer silent operation, and while this cock ring won't disturb the neighbors, you can still hear it in the room.
Another issue is that the connectivity can sometimes break in the worst scenario and you have to go through the entire process of connecting it again while you're struggling to hold on to your massive hard-on.
Pros
Super versatile for solo or coupled play
The dimensions are just perfect for my cock!
App-control allows you to precisely target the vibrations for you and your partner
You can wear this thing in 4 different ways and experiment with tons of kinky sex adventures
Cons
It's expensive!
I experienced occasional connectivity issues
The vibrations are not fully silent
Lovense Diamo Review: Summary
Now I can cum-clude my Lovense Diamo Review. In the end, this is a fantastic cock ring that does so much more than you'd think. It's super versatile, it will make your cock look huge, and you'll never get tired of it!
⚠️ Disclaimer: Our articles contain affiliate links. If you like our content and wish to support our work, consider purchasing your new sex toys through our links. For each purchase through our links, we receive a small commission but at no extra cost to you.
| | |
| --- | --- |
| 👉 Name: | Lovense Diamo |
| ⚙️ Features: | App Control, Perineum Massager, 4 Wearable Configurations, Hands-free, Vibration |
| 📁 Type: | Cock Ring |
| 🛠️ Materials: | Silicone |
Size boost: It made my cock look like a freaking hammer!
5
App control: You can pretty much configure unlimited vibration options in the app and experiment to your cock's content.
4
Great for solo and partnered play: You can position this ring in 4 different ways which means both you and your partner can enjoy it.
4
Vibration: The vibrations are strong enough to provide hands-free milking orgasms and make you blow some epic loads!
5
Editor's Pick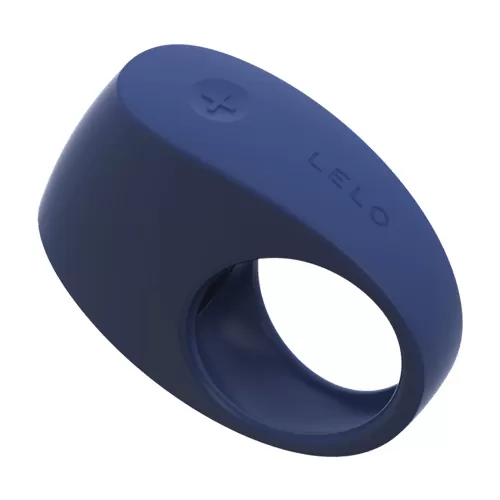 Lelo Tor 3
⚙️ Special features:
Long-distance play
⚡ Power source:
Rechargeable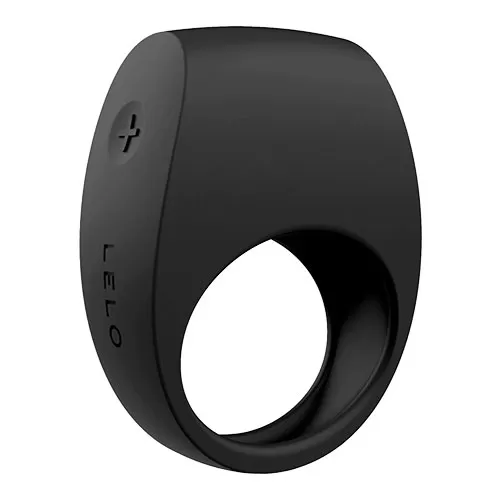 Lelo Tor 2
⚙️ Special features:
6 vibration patterns
⚡ Power source:
Rechargeable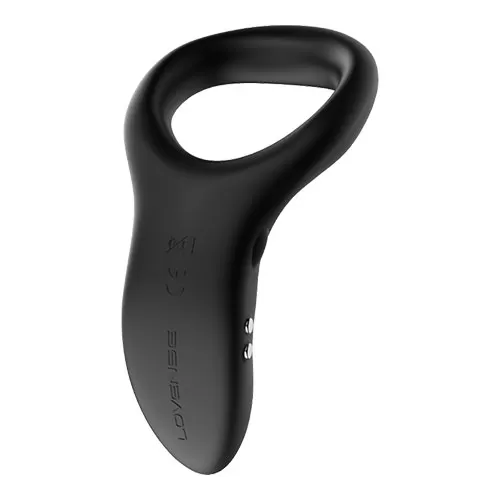 Lovense Diamo
⚙️ Special features:
Hands-free discreet pleasure
⚡ Power source:
Rechargeable