❯
Sex Ed
Apr/23/2023
480
8 min read
15 Bootylicious Anal Sex Positions for Cheeky Bum Lovers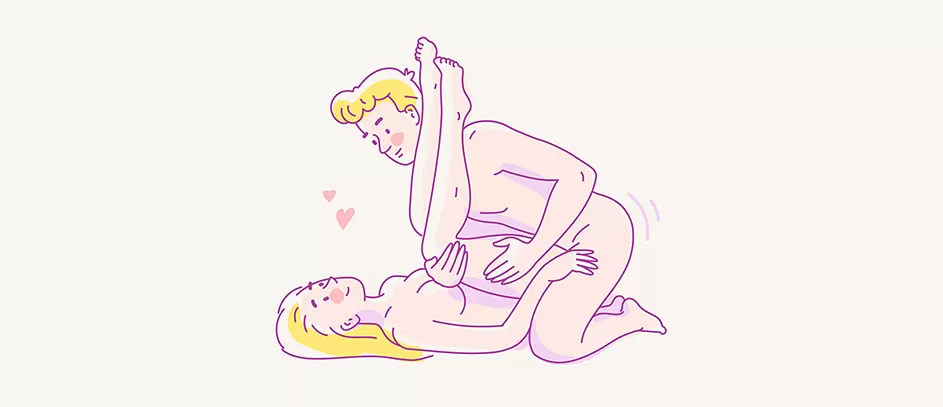 Hey there, all you sexy butt lovers! It's your favorite kinky girl, Lola, back with another hot and steamy guide to blow your mind and your load. Today, we're plunging balls deep into the wild world of anal sex positions, where pleasure and taboo meet for an unforgettable ride.
So, whether you're a seasoned pro or a curious newbie, there's something in here for everyone to enjoy. It's time to unleash your inner butt connoisseur and explore the delicious realm of backdoor positions!
The Ass-tounding Tips to Get You Started
Alright, my bootylicious babes, before we dive into those juicy anal sex positions, let's chat about a few essentials. Trust me, these tips and tricks will make your backdoor romps even more mind-blowing.
Get Slippery: The Lube Lowdown
When it comes to anal play, lube is your new best friend, honey! Unlike our fabulous front-door friends, the backdoor isn't self-lubricating, so it's up to us to bring the slip 'n slide to the party. The right lube can make all the difference between a heavenly experience and a downright painful one. So, don't skimp on the slick stuff, and make sure you're using plenty when you're exploring those naughty backdoor positions.
Toy Time: Prepping Your Booty for Play
When prepping your booty for some anal action, toys are like training wheels for your tush. So, start small and work your way up as you get more comfortable, and soon enough, you'll be ready to tackle those mind-blowing anal sexual positions like the booty queen (or king) you are!
Slow and Steady Wins the Race: The Art of Relaxation
I know you're eager to go full steam ahead, but where butt holes are concerned, patience is a virtue. Relaxation is the key to unlocking the treasure trove of pleasure that is your booty. So, take a few deep breaths, practice some relaxation techniques, and remind yourself that this is all about having fun.
15 Rump-Tastic Anal Sex Positions for the Derrière Devotee
I. Booty Classics: Oldies but Goodies with an Anal Twist
Alright, my naughty little devils, it's time to get down to business with some deliciously dirty anal sexual positions. We're going to start with some classic styles you probably already know and love but with an irresistible anal twist.
1. Doggy Style: A Tail-Wagging Good Time
Who doesn't love a good romp in doggy style? It's the perfect position for some deep, primal penetration. But have you ever tried it with a different hole?
That's right, bend over, arch that back, and let your partner take the backdoor route. This position offers easy access and control for both of you, so get ready to howl with pleasure!
2. Missionary: Turning the Tables for Backdoor Bliss
The Missionary position might have a reputation for being vanilla, but trust me; there's nothing plain about it when you go for the backdoor. To make this classic position extra kinky, have the receiving partner lift their legs and rest them on the giver's shoulders. This opens up the booty for some seriously sexy anal action.
3. Cowgirl: Saddle Up for a Wild Ride
Time to saddle up and take control with the anal cowgirl position. The receiving partner can straddle the giver, facing them, and slowly lower themselves onto their partner's shaft or strap-on. This position gives the receiver full control over the depth and speed of penetration, making it perfect for exploring the joys of butt play. So, giddy up and ride 'em, cowpoke!
4. Spooning: Cuddle Up and Get Cheeky
Who says anal play can't be cozy and intimate? The spooning position is perfect for those who want cute and wild at the same time. With the giver snuggled up behind the receiver, this position allows for gentle, controlled penetration that's perfect for first-timers or those who just want to take it slow. So, grab your partner, get comfy, and let the backdoor loving begin!
5. Seated Embrace: Cozy Up to Backdoor Bliss
Welcome to the "Seated Embrace", one of the anal sex positions that blend sensual intimacy with some tushy escapade.
The receiving partner cozies up to the giver, sitting on their lap face-to-face, like two lovebirds perched on a passion-infused branch. This position grants the receiving partner control over the rhythm and depth of penetration.
II. Dare to Bare: Adventurous Backdoor Positions for the Bold and Brazen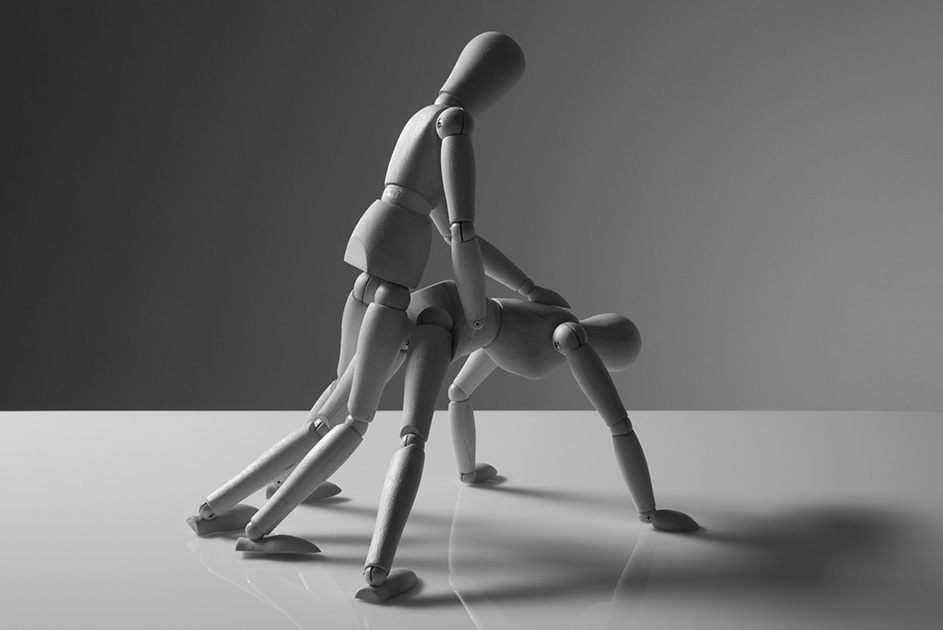 Are you ready to take your anal sex positions to the next level, you sexy daredevils? If you're looking to spice things up and try something new, these adventurous backdoor positions are sure to set your world on fire.
6. The Deep Impact: An Earth-Shaking Experience
If you're craving that oh-so-satisfying feeling of fullness, honey, this one's for you. With the receiving partner on their back and their hips raised (use pillows for extra support), this position offers unparalleled depth for some truly toe-curling backdoor fun.
7. The Acrobat: Flex Your Way to Booty Bliss
Feeling like a sexy contortionist? This position calls for a pinch of flexibility and a dash of balance, but the rewards are oh-so-worth it.
In this position, the receiving partner lies on their back, lifting their legs and wrapping them around the giver's waist. The giver supports the receiver's lower back, holding them up like a daring trapeze artist. Together, you'll form a gravity-defying arc of passion, opening up new dimensions of backdoor bliss. So, limber up those muscles, unleash your inner sexy gymnast, and somersault your way to bootylicious bliss!
8. The Stand and Deliver: Erect Your Love Monument for Backdoor Praise
Who says you need to be horizontal to savor some scrumptious backdoor loving? The "Stand and Deliver" position has the giver standing tall like a sexy skyscraper while the receiving partner wraps their legs around their waist like a horny koala. This position demands some strength and stamina, but the electrifying thrill of vertical penetration will have you both begging for an encore.
9. Booty Bungee Jump: For All You Insatiable Butt Buffs
Daredevils, strap in for one of the most advanced, extreme, and downright delicious anal sex positions out there – the "Booty Bungee Jump"! First, you'll need to embrace your inner pornstar and be ready to take your partner's full length, as they'll be practically sitting on your luscious rear. Second, get ready to surrender control because you won't be able to wiggle around much – just enjoy the wild ride!
The receiving partner gets to lie on their back while sending those legs skyward, right over their head. The aim is to get your booty as high in the air as possible, like you're flaunting it for the gods. Then the giving partner needs to lower themselves into the open door, and voila!
💡 PRO TIP: Before you take the plunge, indulge in some hip openers or pigeon poses to limber up those hips.
10. Anchors Aweigh: The Wicked Sailor's Secret
Ahoy, you sexy sailors! Have your partner lie on their back, hoisting their legs up high like sails catching the wind. This opens up the treasure chest that is their booty, ripe for plundering. Moreover, this position offers smooth sailing with fantastic angles, with no pain or unwanted detours. Arrr!
11. The Love Carousel: Spin into Sensual Bliss
Introducing another playful addition to our collection of anal sex positions: "The Love Carousel". To set the stage, the giver should sit on the bed with their legs outstretched like a runway for their partner's arrival. Next, the receiving partner should sit atop, bending their knees over their partner's thighs, as if they're taking a seat on a carousel horse. Now, both can lean back, planting their palms firmly on the bed like sensual support beams. From there, work in unison to create your own sultry rhythm.
12. Spicy Dish: Savor the Flavor of Passionate Play
Feast your eyes on the "Spicy Dish", a steamy concoction that'll have you savoring every moment of your backdoor rendezvous. Just sit on the edge of the bed, feet planted firmly on the floor, and lean back slightly, resting your upper body on your elbows. Let your partner seductively slide onto your lap, their back towards you, and have them place their legs on the corner of the bed for support.
III. Solo Rendezvous: Treat Your Booty to a One-Person Party
Don't be a sad little muffin – no one said you need a partner to dive into the thrilling realm of anal sex positions. You can focus on yourself and throw a fantASStick solo fiesta!
But oh, my ravishing self-pleasure aficionados, first, you must get your hands (and booty) on some devilishly delightful anal sex toys! There's a whole universe of tushy pleasure gadgets waiting to be discovered, from beginner-friendly butt plugs to tantalizing anal beads and beyond.
Now, buckle up for a self-love expedition brimming with backdoor positions crafted especially for solo play.
13. The Cushion Cloud: A Plush Paradise for Your Tush
Simply pile up a few soft pillows under your hips, lifting your booty to the heavens for self-indulgence. Bask in the pillowy softness as you spoil your derriere with celestial delight. And don't forget to add plenty of lube – because the slipperier the ride, the more wickedly divine your backdoor expedition will be, darling! (wink)
14. The Solo Sizzle Squat: Steam Things Up with Yourself
Eager to flex those muscles and work up a sultry sweat? The "Solo Sizzle Squat" will have you sinking low and channeling your inner temptress. Crouch down, balancing on your tippy-toes, and let your backdoor exploration begin. Feel your legs quiver with ecstasy as you seize control of your cravings.
15. The Solo Sensation: A Classic Spin on Self-Indulgence
Even when flying solo, the classics never lose their charm. The "Solo Sensation" delivers a familiar, comfy position for venturing into anal exploration on your own. Lie back, part those lovely legs, and let the pleasure parade commence.
✍️ Lola Lovegood recommends: Darlings, let me share my must-have toys for steamy solo anal sessions! Get started with a small silicone butt plug, perfect for beginners and pleasure pros alike. For those craving something more filling, try the Crystal Jellies dildo with its irresistible curves. And don't forget the vibrating anal beads, sure to send shivers down your spine!
The Bootyful Finale
Well, my insatiable playmates, we've reached the climax of our titillating exploration of anal sex positions and backdoor adventures. From the classics with an anal twist to daring solo escapades that'll make you swoon, I hope I've tickled your fancy and inspired you to unleash your inner kink master.
Remember, darlings, communication, consent, and a generous dollop of lube are the ingredients for a perfect booty banquet. So, gather your courage, your toys, and your partners (if you fancy), and dive into the delicious realm of backdoor positions. Here's to your experiences being as bootylicious and orgasmic as you are! (wink)
FAQs
Oh, honey, hold your horses! Just like a gourmet meal, anal play needs a little prepping. So, warm up with some foreplay, and don't forget to lube up before indulging in those scrumptious backdoor positions.
Absolutely, my timid temptresses and Romeos! Start with a classic twist like the spooning position – it's perfect for cuddling up and getting cheeky while easing into the world of anal delights.
Sweetie, let's not sugarcoat it – if you dive in without proper prep, it might pinch a bit. But worry not; follow the Lovegood mantra: lube, communication, and taking it slow! Trust me; your booty will soon be on cloud nine, begging for more!