❯
Sex Ed
Apr/25/2023
436
8 min read
How to Be a Dominatrix: Whip Your Way Into a Kinky Wonderland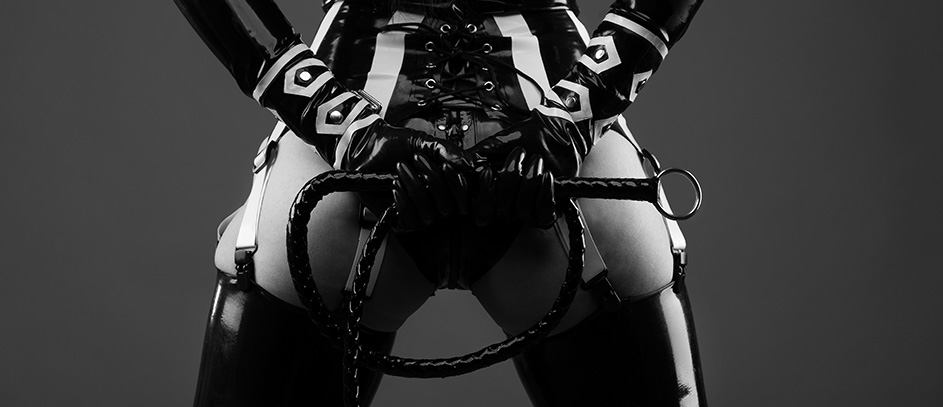 Well, hello there, my fellow kinksters! Your favorite Slut Queen is here to teach all you naughty girls how to be a dominatrix. And you know what that means – things are about to get kinky, and I'm here to guide you through it all with a wink, a smile, and a good, firm spanking.
So, you want to be that powerful, sexy vixen who has their submissive quivering with anticipation at the mere snap of your fingers? Well, my darlings, you're in the right place. Today, I'll tell you all about what it takes to be a jaw-dropping, ass-smacking, mind-blowing domme. And trust me, once you've tasted the sweet, kinky nectar of domination, there's no going back.
The Sexual Dominatrix Starter Kit
Alright, my saucy sinners! Let's take a wicked little journey and create the ultimate Dominatrix Starter Kit to make all those other domination mistresses gasp in shock and awe.
Must-Have Toys and Tools
Before we venture into the realm of delectable domination, let's arm you with the perfect arsenal of toys and tools to make your submissive squirm, moan, and plead for mercy (which, of course, you'll teasingly deny). Here's a list of some mouth-watering goodies you won't want to be without:
A trusty whip or flogger to assert your authority and leave a trail of sexy, stinging kisses.
Handcuffs or bondage ropes to tie up those naughty limbs and keep the sub under your spell.
A ball gag or blindfold to drive them wild with anticipation and sensory overload.
Nipple clamps to deliver a delightful mix of pleasure and pain that'll leave them breathless.
A strap-on to assert your dominance and give the sub a taste of your delicious power.
Sexy Outfits and Accessories to Make You Look and Feel Like the Dominatrix Goddess
The right outfit can turn you into an irresistible force of nature, making your submissive weak at the knees and eager to please. Here's how to dress like the powerful, seductive enchantress you are:
Leather or latex: These sinful materials will hug your curves like a lover's embrace and leave your sub drooling with desire.
Thigh-high boots: Command the room with a pair of sky-high boots that demand obedience. Bonus points for laces or buckles that add an extra dash of danger.
Gloves: Adorn your hands with seductive gloves – leather, latex, or even lace – for a touch of mystery and an air of unattainable glamor.
Accessories: Complete your look with some tantalizing extras like a choker, collar, or harness to fully embody your dominant role and make your sub weak with want.
Crafting a Wickedly Safe Domination Atmosphere
Alright, my delectable deviants, you're well on your way to learning how to become a dominatrix. But before we continue our journey into the sultry world of how to be a dominatrix, it's essential to prepare your play space and lay down the ground rules. After all, even the kinkiest of encounters requires trust and communication.
Play Space: Clear a dedicated area for your devious deeds, ensuring it's free of hazards and distractions. This is your kingdom, so make it a place where your sub can fully submit to your desires.
Boundaries: Discuss limits, safe words, and expectations with your sub beforehand. Establishing boundaries is crucial for a consensual and enjoyable experience. Remember, good domination mistresses know when to push the limits and when to respect them.
✍️ Lola Lovegood recommends: My darlings, the key to a mind-blowing domination session lies in the details. So, create the ultimate playground by incorporating dark and hypnotic beats, candles, sensual scents, and plush textures.
Dominating With Style, Sass, and a Whole Lotta Class
Well, my ravishing rascals, now's the moment to sashay your way into your sub's fantasies and show them what it takes to become a mistress. Ready to take the reins and learn how to be a dominatrix?
Whispering Wicked Words: How to Talk Dirty Like a Boss
Domination mistresses know the power of seductive speech, and trust me, my enticing evildoers, nothing sets a sub's heart aflutter quite like some lusciously lurid dirty talk. Here's how to enthrall your sub with your salacious murmurs:
Be confident: Own your role and let your inner domme sparkle through your words.
Be descriptive: Craft a vivid image of your devious doings or sinful schemes. The juicier the detail, the wilder your sub's imagination will run.
Be playful: Tease, taunt and torment your sub with your words.
Commanding With a Caress: Techniques to Assert Your Control
A sultry touch, a firm grip, or a teasing stroke can send your sub into a frenzy of anticipation. Here's how to use your hands (and other delectable body parts) to assert your control and leave your sub trembling with desire.
Sensual touch: Tenderly brush your fingertips over their flesh or employ a delicate feather to set their nerves aflame.
Assertive grip: Seize your sub's body with a firm grasp, pinch, or tug.
Teasing strokes: Skim your fingers, lips, or tongue along your sub's most vulnerable spots. Make them plead for more, then leave them hanging, hungry for your touch.
Mesmerizing Mind Games
A well-timed mental manipulation or a dizzying power play can have your sub begging for more, my precious petals. Here's how to become a dominatrix with skills in psychological domination:
Role play: Adopt a new persona or scenario to infuse your session with fantasy and exhilaration.
Tease and denial: Stoke your sub's lust to a feverish crescendo, then deny them the climax they crave.
Power dynamics: Experiment with power roles and dabble in submission and dominance. A true dominatrix knows when to take charge and when to allow her sub a taste of control (only to snatch it away, naturally).
"Channel your inner domme, toy with your fantasies, and let your fiery passion and unshakable confidence blaze."
Delectable Discipline: Punishment, Reward, and the Sinful Secrets of Control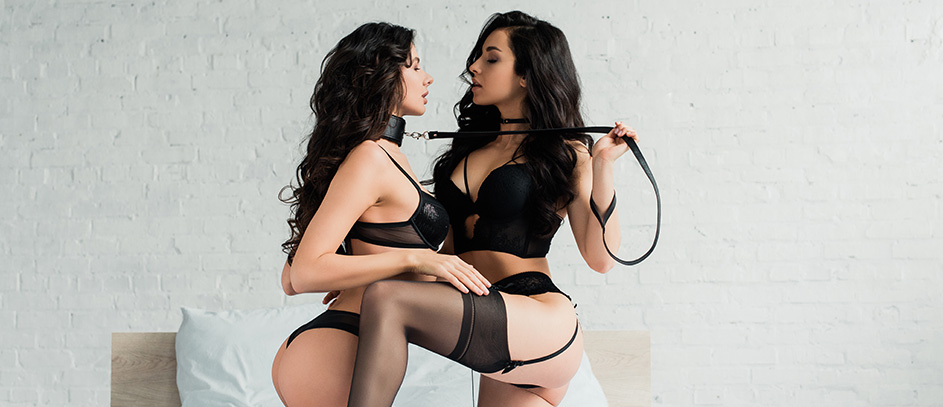 My devilish darlings, you've learned the ropes (and whips and cuffs) of how to be a dominatrix. Now, let's dive into the irresistible world of punishment and reward, where discipline becomes an aphrodisiac, and control is the ultimate prize.
Spanking, Flogging, and Other Scrumptious Sufferings
Oh, my mischievous minxes, when it comes to learning how to be a dominatrix, there's nothing quite as thrilling as the intoxicating mix of pain and pleasure. So, let's explore a few wickedly wonderful ways to torment your sub:
Spanking: A cheeky slap on the tush can set the mood and let your sub know who's boss. It's a time-honored classic for a reason – it's deliciously effective!
Flogging: Whether you're a fan of velvety suede or stinging leather, flogging is a delectable way to tease your sub with a blend of pleasure and pain.
Creative torments: Don't be shy about getting inventive with your pain play, my darlings. Try pinwheels, wax play, or even clothespins to keep your sub delightfully off-balance.
The Art of Arousal: Making Your Sub Plead for Release
To truly become a sexual dominatrix, you must master the art of tease and denial. Here's how to edge your sub to the precipice of ecstasy and leave them whimpering for more:
Slow seduction: Take your sweet time with your touches, strokes, and caresses. The slower you go, the more your sub will yearn for your divine touch.
Tantalizing torture: Bring your sub oh-so-close to climax, only to abruptly stop. Make them beg for release before you begin again, just to halt once more.
Keep them guessing: Mix up your techniques and tools to keep your sub in suspense, wondering what delicious torment is coming next.
Luscious Love: Rewarding Your Sub and Cultivating Their Submission
Positive reinforcement is the secret ingredient for a healthy, happy BDSM relationship. Let's see how to reward your sub and inspire their sweet submission:
Praise: Shower your sub with compliments when they're being a good little pet.
Sensual treats: When your sub has been exceptionally obedient, spoil them with a sensual massage, a tempting toy, or their favorite carnal delight.
Aftercare: The Tender Side of Domination
Ah, my passionate playmates! Even the fiercest dominatrix knows that after a sizzling session, it's time to indulge in some tender, loving care. In this section, we'll explore the sweet side of domination and learn how to pamper your sub with the affection and attention they need after a sinfully satisfying night.
Emotional Support and Physical Bliss
Once you've reveled in the throes of tantalizing domination, it's time to switch gears and nurture your sub back to reality. Here's how to smother them with love and ensure they feel cherished, safe, and oh-so-secure:
Snugglefest: Envelop your sub in a warm embrace, holding them close. This cozy contact can ground them and foster feelings of safety and connection.
Soothe their body: If your deviously fun playtime involved some scrumptious pain, tend to any marks, bruises, or sore spots with gentle touches or a warm compress.
Whisper sweet nothings: Offer comforting words, praise, or even a loving "I adore you" to help your sub feel emotionally supported and valued.
💡 PRO TIP: The key to mastering how to become a dominatrix lies in the heat of the moment and the heartfelt conversations that follow. So, take a moment to discuss what thrilled you both during your session and any moments that may have been less comfortable. Being vulnerable together will strengthen your bond and deepen your trust.
Ta-Ta, for Now, Temptresses: Your Domination Dynasty Awaits
Alas, my beautiful rascals, we've arrived at the tail-end of our wickedly wild adventure. Arm in arm, we've uncovered the most titillating tricks and tips on how to be a dominatrix, as well as the sizzling secrets behind how to become a dominatrix that makes knees weak and hearts race.
But fret not, my dearest deviants, for this is merely the beginning of your odyssey. So, without further ado, sashay into the world of domination, armed with your enchanting allure, unparalleled panache, and that oh-so-mischievous glint in your eye. The world is your oyster, and your sub eagerly anticipates your every move, breathless with anticipation.
FAQs
Ah, my inquisitive imp! Anyone with a passion for exploration and a willingness to learn can tap into their inner domme. So, go forth, my adventurous enchantress, and claim your domination destiny!
Oh, my curious kitten! The first step is to embrace your inner vixen and do your research. Educate yourself about the world of BDSM, and don't forget to communicate with your sub about desires, boundaries, and fantasies. Knowledge is power, darling, and power is oh-so-sexy!
Confidence is key when dipping your toes into the world of domination, my insatiable seductress. But practice makes perfect, so explore your fantasies, communicate openly with your sub, and never be afraid to experiment. Embrace your inner domme, and soon, you'll be oozing confidence from every pore!