❯
Sex Ed
Apr/29/2023
408
8 min read
Bend, Stretch, and Moan: 12 Yoga Poses to Improve Your Sex Life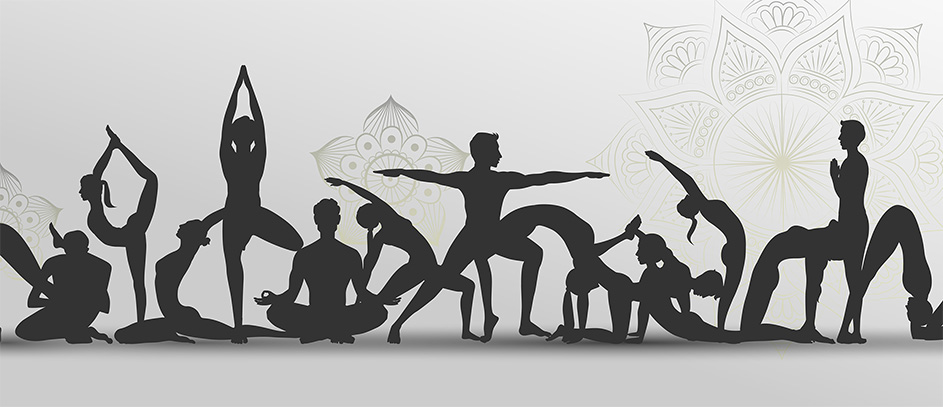 Hey there, you sexy beasts! It's your girl Lola, back with another thrilling tale from my ever-expanding repertoire of erotic escapades. This time, I share with you the story of how I discovered the tantalizing truth behind yoga poses to improve your sex life. Spoiler alert: it involves yoga poses that will make you better at sex. I mean, why else would I be telling you about it, right? (wink)
Picture this: I found myself entwined in a sultry encounter with a sinfully flexible yoga instructor, who had moves that left even me – Queen of the Sluts – gasping for air. Between the bendy positions and the steamy atmosphere, I realized I had stumbled upon a sexy secret: yoga and sex are like peanut butter and jelly, whipped cream and nipples, or handcuffs and bed posts – they just go together.
So, buckle up, my fellow sexual adventurers, as I guide you through an erotic exploration of yoga poses to increase your libido. Whether you're a bendy beginner or a full-blown yoga sexpert, I've got a treasure trove of tantalizing tips to take your bedroom antics to the next level.
Unleashing Your Inner Sex God(dess) With Yoga
Alright, my sexy sirens and devilish dudes, let's dive right into the juicy details of how yoga poses can transform your erotic escapades into something straight out of a steamy novel.
"We're talking about yoga poses that will make you better at sex, and trust me, they'll have you moaning for more."
Flexibility for Position Play
Practicing these oh-so-bendy yoga poses will have you twisting, arching, and contorting your way into the Kama Sutra Hall of Fame. No more basic missionary for you, my dears. Instead, you'll be exploring a whole new world of adventurous positions that will leave you and your lover panting with pleasure.
Unlimited Sexy Stamina
Thanks to your newfound yoga prowess, your stamina will be through the roof. You'll be able to keep the sexy party going all night long, leaving your partner wondering how on Earth they got so lucky to be tangled up with you. With yoga poses that will make sex better, you'll turn into an unstoppable force of lustful energy.
Yoga Boosts Sensation for Toe-Curling Pleasure
As if that wasn't enough, yoga also works its magic by improving blood flow to all those deliciously sensitive spots. Imagine every touch, every caress, and every sinful stroke sending shivers of ecstasy down your spine. With yoga in your arsenal, you'll be primed and ready for an electrifying experience that'll have your toes curling and your neighbors blushing.
Omm-M-G! Connecting With Your Partner on a Deeper, Sexier Level
The sensual art of yoga will deepen the bond between you and your partner as you learn to breathe, move, and climax in perfect harmony. When you embrace the power of yoga poses to improve your sex life, you're not only unlocking your own sexual potential but also opening the door to an intense, intimate, and downright explosive connection with your lover.
✍️ Lola Lovegood recommends: Darlings, trust me on this one - invest in a high-quality, non-slip yoga mat for your sensual escapades. Not only will it keep you from slipping during those sultry poses, but it will also provide a plush, comfy surface for all the horizontal tango you will be dancing after a steamy yoga session.
Yoga Poses for His Pleasure Domination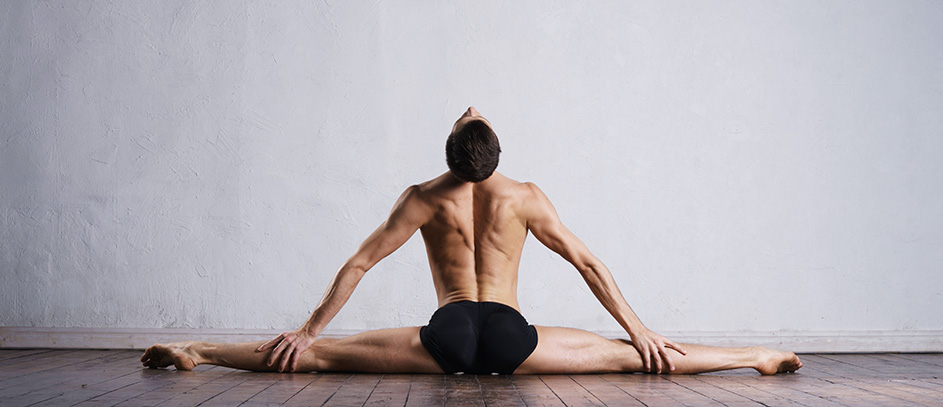 Oh, my horny hunks, it's time to focus on you and your pleasure. I've got the lowdown on yoga poses to improve your sex life and unleash your inner sex god. These are the yoga poses that will make you better at sex, boost your stamina, and make your libido soar higher than a rocket in heat.
1. The Warrior Pose: Become the Bedroom Conqueror
Step forward, bend your front knee, keep the back leg straight, and angle your back foot out. Raise your arms to shoulder height, palms facing down, and gaze forward like a sexy, focused warrior. As you stand tall and proud, you'll be building the strength and stamina needed to dominate your lover with ease.
2. The Bridge Pose: Raise Your Game With a Sturdy, Erect Foundation
Lie on your back, knees bent, feet hip-width apart. Press your feet into the floor and lift your hips, engaging your glutes and lower back for that sturdy, erect foundation. Clasp your hands underneath your body for support. Just imagine the gasps of pleasure as you thrust with more power and precision than ever before. Can you say "yes, please"?
3. The Pigeon Pose: Open Wide and Let the Beast Inside Roam Free
Start in a tabletop position. Then, bring one knee forward while extending the other leg straight back. Lower your hips and square them forward. This hip-opening gem of a pose will have you limber and ready to explore new, tantalizing positions that'll drive your partner wild.
4. The Plank Pose: Rock Those Abs for Earth-Shattering Thrusts
The Plank Pose is one of those yoga poses to increase your libido and turn you into a real sex machine! Begin in a push-up position, hands shoulder-width apart and feet hip-width apart. Engage your abs and keep your body in a straight line from your head to your heels. Hold this position as you rock those abs and build your core strength, priming your body for earth-shattering thrusts that'll leave your lover breathless.
Yoga Poses to Turn Her Into a Siren of Sensuality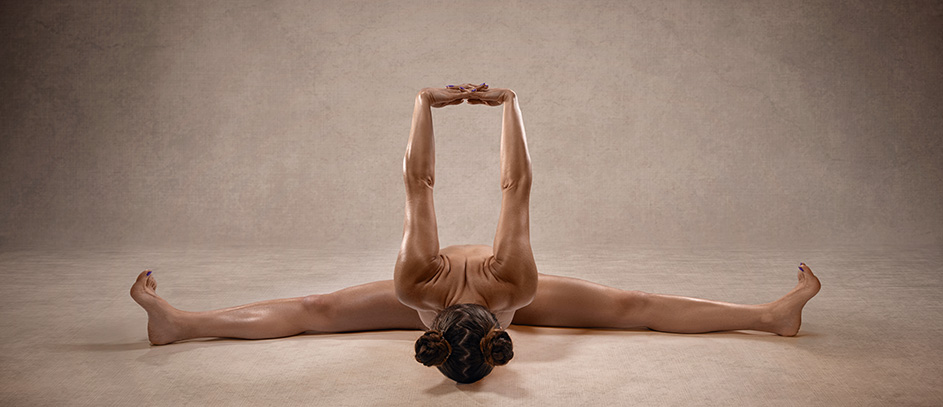 Ladies, it's your turn to shine, and I've got the perfect yoga poses to improve your sex life and transform you into the sultry siren you were born to be. I'm talking about yoga poses that will make you better at sex, boost your flexibility, and send your libido skyrocketing.
1. The Cat-Cow Pose: Get Ready to Arch, Moan, and Purr
Begin on all fours, hands under your shoulders, knees under your hips. Inhale, and as you exhale, round your back toward the ceiling, creating the Cat Pose. Next, inhale and arch your back, lifting your tailbone and chest, and gaze toward the ceiling for the Cow Pose. As you move between rounding your back like a scaredy-cat and arching it like a sensuous feline in heat, you'll prime your body for those spine-tingling positions that'll have your lover begging for more.
2. The Happy Baby Pose: Giggles and Moans With Wide Open Delight
Lie on your back, bend your knees, and grab your feet. Open your knees wide, allowing them to drop toward the floor, creating a playful, open position. Rock gently side to side, releasing tension and opening yourself up to embrace every ounce of pleasure that comes your way.
3. The Cobra Pose: Unleash Your Inner Vixen With a Seductive Slither
Lie on your stomach, press into your hands, and lift your chest off the floor, arching your back and gazing upward like a sexy, seductive serpent. This sultry pose will increase your flexibility and ignite that inner fire, making you irresistible.
4. The Butterfly Pose: Spread Your Sensual Wings and Soar to New Heights
Sit on the floor, press your feet together, and let your knees fall open to the sides. Hold onto your feet and gently press your knees down, stretching your inner thighs. As you embrace your inner butterfly, feel your sensuality take flight.
Partner Yoga Poses for Couples That Crave Connection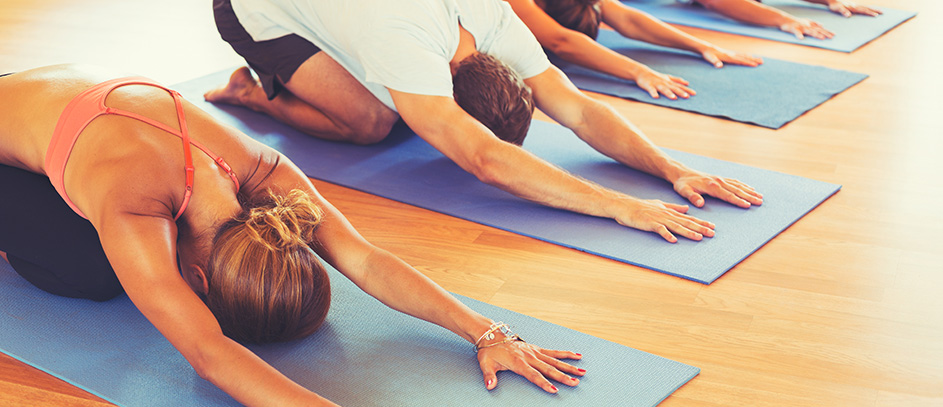 1. The Double Downward Dog: Sync Your Sexy Beats and Get in the Groove
Partner up and assume the classic Downward Dog position with your lover, aligning your bodies to create a sexy, intimate upside-down V shape. Feel your energies merge as you stretch in sync and prepare for a night of steamy, rhythmic passion. This pose proves that learning yoga poses to improve your sex life can be a downright naughty affair.
2. The Seated Forward Bend: Stretch Into Each Other's Souls (and Bodies)
Sit facing each other, legs extended, and press the soles of your feet together. Reach for each other's hands, and as you inhale, lengthen your spine. Exhale and fold forward into a sensual, connected stretch that'll have you melting into each other's arms (and other tantalizing places) in no time.
3. The Yab-Yum Pose: Gaze, Breathe, and Ride the Waves of Pleasure Together
Have the partner with the penis sit cross-legged while the partner with the vulva straddles their lap, wrapping their legs around their partner's waist. Lock eyes, synchronize your breaths, and feel the electric charge of pleasure pulsing between you.
4. The Legs-Up-the-Wall Pose: Elevate Your Passion With Gravity-Defying Delight
Have one partner lie on their back, scooting their bum as close to the wall as possible. Extend their legs up the wall while the other partner straddles them, facing the wall. This elevated position increases blood flow and ignites your libido, leading to a whirlwind of passion.
💡 PRO TIP: Don't forget to indulge in a little post-yoga cuddle sesh, darlings! After all that hot and steamy stretching, it's the perfect way to unwind and reconnect with your lover. Plus, who can resist the feel of warm, limber bodies entwined?
The Climax: Yoga and Sex – A Match Made in Heaven
My insatiable sexual appetite has led me down many tantalizing paths, but who knew that yoga would become one of my favorite ways to spice things up in the bedroom? As I continue to bend, stretch, and twist my way to a sexual nirvana, I'm discovering that learning yoga poses to improve your sex life really is the true path to orgasmic bliss.
But enough about me, darlings! It's your turn to dive headfirst into the world of yoga-sex fusion. I want to hear all your juicy stories about yoga poses that will make sex better for all of us.
So, don't be shy! Share your tales of passion and flexibility, and let's create a community where we can all learn, grow, and reach new orgasmic heights together. After all, the more, the merrier, right? (wink)
FAQs
Oh, absolutely, my dear! The beauty of yoga is that it meets you where you are. As you explore these yoga poses that will make sex better, you'll gradually become more flexible, making your bedroom escapades all the more steamy.
Sweetie, all you need is your sexy self and a comfy mat (or rug) to get started. Remember, the key to unlocking those yoga poses to increase your libido is to have fun and let loose!
Darling, the timeline may vary for each individual, but I can tell you this – once you start practicing those naughty yoga poses that will make sex better, you'll feel the heat rising in no time. Keep bending, stretching, and twisting, and soon enough, you'll be a flexible sex god(dess) ready to blow your partner's mind!