❯
Sex Ed
May/01/2023
762
8 min read
Swipe, Tap, Bang: Lola's Top 13 Best Dating Apps for a Steamy 2023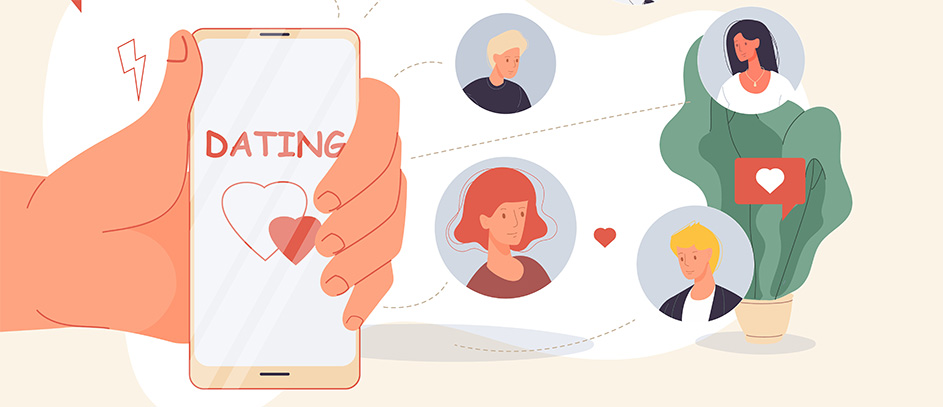 Well, hello there, my fellow naughty navigators! It's your insatiable Queen of the Sluts, here to take you on a thigh-quivering journey through the best dating apps of 2023. You know I've ridden more than my fair share of digital stallions in this wild world of best hookup apps. Trust me, darlings, I've swiped, tapped, and shagged my way through more of them than you can shake a vibrating wand at.
As your licentious leader, I've cherry-picked the absolute juiciest of the dating app crop just for you. So, brace yourselves, you sexy sinners, because we're about to embark on a rollercoaster ride through the tantalizing twists and turns of the best dating apps.
"As your pleasure pioneer, I've compiled an orgasmic guide to the crème de la crème of the dating app scene."
For the Vanilla Lovers: Best Dating Apps for Simple Pleasures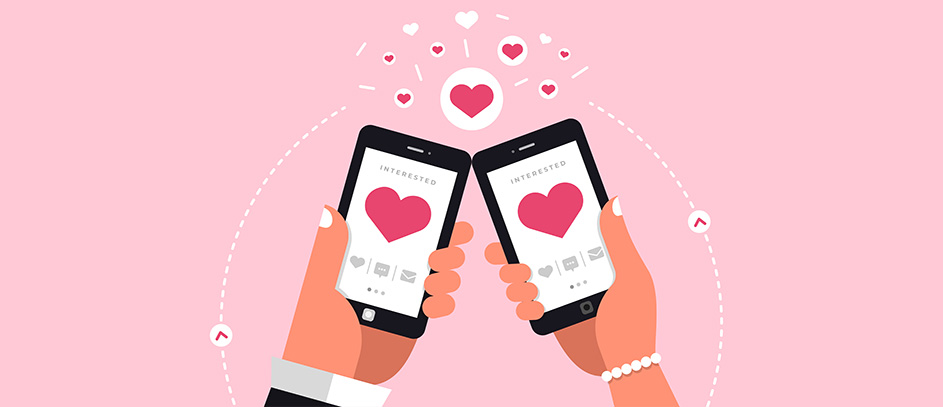 All right, my delightful deviants, let's kick things off with some of the best dating apps for those who crave the sweet taste of vanilla with a side of sensuality. Fear not, my darlings, these top dating apps might be on the tamer side, but they're anything but dull. I've personally experienced the finger-licking goodness these best free dating apps have to offer. So, let's dive in and unwrap these delectable morsels, shall we?
1. Tinder: The OG Dating App That Never Disappoints
This is where it all began, my sexy swipers. With its tantalizing game of hot-or-not, Tinder is one of the best free dating apps that will leave you swiping right into a world of pleasure, whether you're looking for a one-night rodeo or a long-term love affair.
Pros
A buffet of users, honey, enough to feed your hunger;
So simple even a naughty novice can navigate with ease;
Cons
Can be as superficial as a sexy, shiny latex outfit;
Beware, darlings, time-wasters may lurk, craving only attention;
2. Bumble: Where the Ladies Take the Lead
Bumble is another one of the best free dating apps that lets us girls decide who gets a taste of our irresistible charm. So, strap on your stilettos and get ready to make the first move because this app is buzzing with potential playmates.
Pros
Interface as sleek and sexy as a blindfolded first date;
Free version has got your back, like a good spanking paddle;
Cons
Time-sensitive, darlings: you've got 24 hours to send or respond to that first sultry message;
3. Hinge: Designed to Be Deleted… or to Find a Repeat Playmate
Hinge prides itself on being one of the best hookup apps that are meant for more than just a quick roll in the hay, but let's be real – it's also perfect for finding that one special someone who knows how to tickle your fancy again and again.
Pros
Voice-note feature for those who love to whisper sweet nothings;
Free peeks at hotties, oh là là!;
Cons
"Made to be deleted" tagline assumes monogamy, leaving non-monogamous players out in the cold;
4. OKCupid: When You're Looking for More Than Just a Quickie
This is one of the best free dating apps for those looking to explore the deeper connections that can come with a side of heavy petting. With its in-depth profiles and compatibility algorithm, OKCupid is the sexy scientist of the dating app world, helping you find the perfect partner for those long, steamy nights.
Pros
Free version is as delightful as an unexpected orgasm;
Queer & poly-friendly, because love knows no bounds;
Cons
Be ready to answer questions like a naughty quiz night;
UX is less intuitive, like fumbling for a condom in the dark;
💡 PRO TIP: When it comes to messaging those delicious delights on the top dating apps, remember to be bold, witty, and oh-so flirtatious. But beware, my darlings - a little mystery goes a long way, so don't give away all your tricks just yet. Keep them intrigued and yearning for more.
Queer and Here: Best Dating Apps for LGBTQ+ Lovers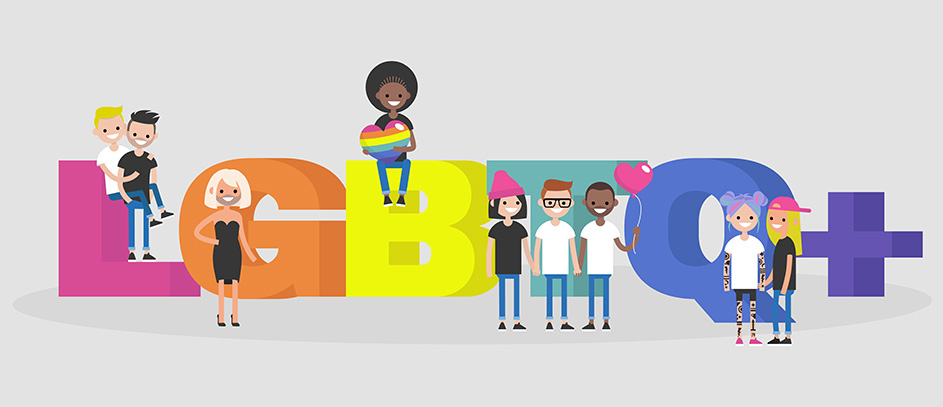 Ready to paint the town rainbow? These top dating apps are all about celebrating love in its many delicious flavors. So, whether you're craving the best free dating apps or the naughtiest best hookup apps, you're in for a treat.
5. Grindr: The Gay Man's Go-To for Some Hot Action
Feast your eyes on a buffet of sexy studs just a swipe away, and grind your way to ecstasy in no time. Grindr is perfect for finding that chiseled charmer or that mouth-watering silver fox.
Pros
Upfront & straight to the point, like a no-strings-attached rendezvous;
Millions of active users, so many men, so little time!
Cons
Not for the faint of heart, but who wants vanilla all the time, darling?
6. HER: Connecting Ladies Who Love Ladies
HER connects passionate pussycats with their purr-fect partners. Dive into this ocean of sapphic seduction and find the luscious lady of your dreams.
Pros
Incognito mode: only those you "like" see your profile – sneaky and sexy;
No screenshots for ultimate privacy protection;
Cons
Read receipts, rewind button, & unlimited swipes only in premium, but we all know good things come at a price;
7. Feeld: Exploring Your Sexuality, One Swipe at a Time
Embrace endless passion, whether you're dipping your toes into queer waters or diving deep into the kink pool. With Feeld, the only limit is your naughty imagination.
Pros
Sex-positive without being sleazy, like a flirtatious wink across the room;
Link your profile with your partners' for a tantalizing team-up;
Cons
Not as many users as some of the bigger apps, but quality over quantity, my dears;
Best Dating Apps for Adventurous Souls and Specific Desires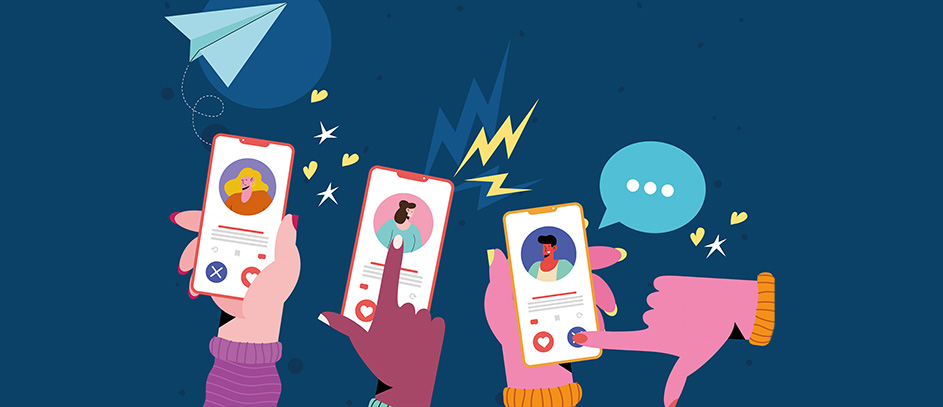 All right, my insatiable sirens and daring deviants, let's plunge into the world of the best dating apps for those who are into something else entirely. These top dating apps are tailor-made for those who hunger for a little (or a lot) of extra naughtiness in their love lives. So, slip on your favorite pair of thigh-highs, because we're about to take a titillating tour through the best free dating apps and the most scintillating best hookup apps for your unbridled pleasure.
8. FetLife: The Kinky Community for Your Deepest Desires
Unleash your inner beast with FetLife and plunge into the kinky community where your deepest desires are welcomed with open arms, legs, and a cheeky grin.
Cons
Limited app functionality; the website is where the real magic happens;
9. Happn: Turning Chance Encounters Into Steamy Love Affairs
Ever found yourself daydreaming about the hottie you'd bump into while reaching for the same acai bowl at Pret A Manger? Well, daydream no more, my loves, because Happn is here to turn those chance encounters into sizzling rendezvous. Using your location, Happn matches you with fellow pleasure-seekers in your vicinity, making it easier than ever to connect with that gym bunny you've been eyeing.
Pros
Sizzling matches born from real-life rendezvous for that added thrill;
Cons
A bit of a peeping Tom with location tracking – some may find it invasive;
Fewer steamy connections if you're not a creature of habit, darling;
10. Coffee Meets Bagel: Brewing Connections One Satisfying Sip at a Time
Darling, for those with exquisite tastes and no time for dilly-dallying, Coffee Meets Bagel is your sultry savior. Forget drowning in an endless sea of sultry snapshots; this app serves up a daily platter of scrumptious profiles (lovingly dubbed "bagels") tailored to tantalize your desires.
Pros
Tailor-made daily delights to tantalize your taste buds;
An eight-day flirtation frenzy to ignite that burning passion;
Cons
Fewer scrumptious treats than swipe-happy love buffets;
11. SugarDaddy: The Sweet Life of Sugar Dating
Oh, honey, SugarDaddy is your ticket to a life drizzled in sweetness, where sugar babies and their sugar daddies or mommies can connect for some mutually satisfying arrangements. This app is a scrumptious buffet of wealthy admirers eager to shower you with decadent gifts and affection.
Pros
A lavish and wickedly indulgent dating experience;
Delectably transparent and honest arrangements;
Cons
Premium membership needed to truly indulge;
12. 3Fun: The Threesome App That'll Have You Gasping for More
Oh là là, my darlings, brace yourself for a tantalizing tryst with 3Fun, the app that breathes life into your threesome fantasies! Ideal for couples craving a delectable third or singles seeking a steamy ménage à trois, 3Fun will have you quivering in a lip-biting lacquer of ecstasy.
Pros
Active and delightfully open-minded user base;
Cons
Limited privacy settings for the shy and modest;
Subscription needed to unlock the full treasure trove of features;
13. WooPlus: Unleash Your Inner Goddess and Revel in Your Ravishing Curves
Oh, my bodacious beauties, it's time to strut your stuff with WooPlus, the app that worships your curves and adores every delectable inch of your divine body. Tailor-made for plus-sized singles and their devotees, this app will have you falling head over heels for yourself and others who can't resist your irresistible allure.
Pros
A gloriously body-positive and inclusive love haven;
A delightfully simple and intuitive interface to navigate your sensual journey;
Cons
Some tantalizing features require a subscription to truly indulge;
✍️ Lola Lovegood recommends: My lovelies, let's not forget the importance of safety, consent, and communication. Establishing clear boundaries and expectations, and ensuring that both (or all) parties are on the same page, is essential for a truly electrifying experience. So remember, keep it sizzling, safe, and consensual - because when it comes to love and lust, communication is the ultimate aphrodisiac.
The Grand Finale: Your Ticket to a Sizzling 2023 With the Crème de la Crème of Dating Apps
Oh, my delectable darlings, we've reached the delicious peak of our sensual sojourn through the best dating apps. From the top dating apps for the LGBTQ+ community to those catering to your wildest fantasies, we've covered it all!
It's time for you to grab the reins of your love life, spread your wings, and plunge into this digital oasis of desire. So, charge forth, my ravishing risk-takers, and embark on a scintillating quest for your ideal match, your steamy soulmate, or perhaps just a sizzling tryst that leaves you panting for more. The world of dating apps eagerly awaits – as do your future paramours. Bon appétit, you irresistible creatures!
FAQs
Welcome to the digital playground, my love! Start with Tinder or Bumble – they're user-friendly and full of potential playmates. Explore, have fun, and let your desires lead the way!
Show off your unique sparkle, sweetie! Be honest and genuine, and don't be afraid to flaunt your fabulousness. A captivating profile picture and an engaging bio will work wonders.
Safety first, my lovelies! Always trust your instincts, communicate openly, and ensure you have mutual consent. Meet in public places and share your plans with a friend. Happy dating!