❯
Sex Ed
Jul/26/2023
Last Update: July 26, 2023
324
8 min read
Hollywood Under the Sheets: A Naughty Tour of Celebrities' Sex Gadgets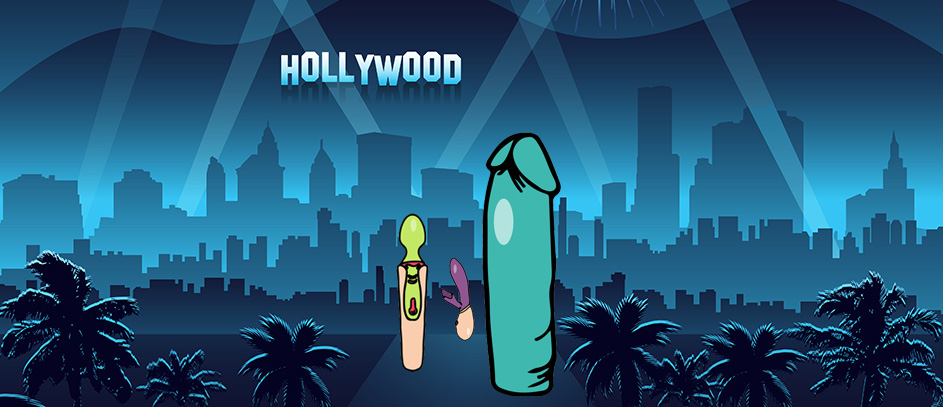 Well, hello there, my lascivious lovelies! Ever caught yourself daydreaming about the after-hours playtime of those oh-so-dazzling celebs? Guess what? Your favorite naughty sleuth is about to plunge into the mystery-filled pleasure chests of Tinseltown.
Turns out, the celebrities who use sex toys are just as delightfully dirty as we are! They just have their fun with pricier, shinier, and often jaw-droppingly unusual toys. So, hold onto your panties (or better yet, take 'em off), and join me on this titillating trip into the flashy, glitzy depths of celebrity naughtiness. It's about to get real juicy!
Stars, They're Just Like Us: Equally Kinky!
Alright, my beautiful bad-behavers, let's face it – celebs are not that different from us, with the exception of better lighting and fattened wallets. And just like us, the number of celebrities who use sex toys to jazz up their 'nookie' nights is positively heartening. You wonder why?
Firstly, who can resist the thrill of a new toy, especially if it promises a toe-curling climax? Celebrities who love playing with sex toys are just quenching their lustful curiosity. They're hunting for those knee-trembling 'O' moments that leave them gasping, just like us, lesser mortals.
Secondly, being always on the move, these headline-grabbing hotties need a reliable 'companion' for those chilly hotel nights. Luxury sex toys offer them a pleasure expressway, no matter where they're tucked in.
And lastly, why would they hold back? With all that sparkle, splendor, and a smorgasbord of tantalizing toys at their disposal, it's a pleasure park they'd be nuts not to frolic in. So, there you have it – celebs are just as kinky as you and me, only their toy chests are a tad shinier. Isn't life deliciously unfair?
The Fame Game: Celebrity Favorites in the Pleasure Department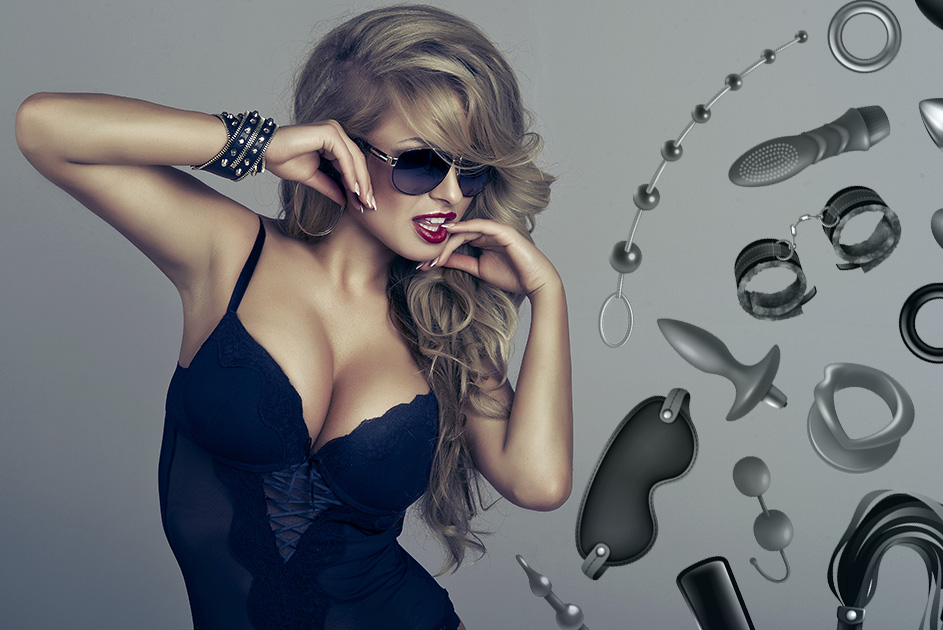 Alright, my pleasure-hungry pervs, let's spill the tea and fluff up those silk pillows. The word's out – celebrities who use sex toys are as common as Botox in Beverly Hills. And let me tell you, darling, they are elevating their 'hide the salami' games to blockbuster heights. It's time to sneak a peek at those intimate celebrities' sex gadgets, each one as delectably naughty as the stars they call 'owners'.
1. Demi Lovato – Wandering Wand-erlust
Demi Lovato, our gender-bending superstar, has teamed up with Bellesa to serve up the Demi Wand. Discreet enough to fool your nosy Aunt Martha but packed with eight glorious modes of 'OH YES!' This wand doesn't just whisper, darlings, it screams in silent ecstasy.
2. Dakota Johnson – Fifty Shades of Play
Our beloved Anastasia Steele, Dakota Johnson, is getting cheeky with The Cone, a butt plug as pleasing as a late-night serenade from Mr. Grey himself. Crafted with Maude, this friendly infiltrator will surely make you squeal in 50 shades of joy.
3. Gwyneth Paltrow – The Goop Goddess
Our lifestyle queen, Gwyneth Paltrow, has gifted us the Double-Sided Wand Vibrator, with sixty-four vibrating settings to tease and tantalize. And if that's not enough, there's the Ultraplush Self-Heating G-Spot Vibrator, ready to turn you into a hot, quivering mess with the touch of a button. This sensuous tool heats up for a human-like touch, is flexible enough to curve with your body, and offers 10 different vibrating patterns.
4. Lily Allen – Sing a Song of Sixpence
Pop princess Lily Allen's Liberty toy, a co-production with Womanizer, invites you to a symphony of clitoral stimulation – with Pleasure-Air Technology. Hypoallergenic, colorful, and lubed up – it's ready to hit all the high notes.
5. Cara Delevingne – Runway to Heaven
Our model goddess Cara Delevingne has brought us a versatile range of toys, one being The Baci. This clitoral massager is a stroke of genius that simulates both stroking and sucking sensations that will have you sashaying down the orgasm runway faster than a Paris Fashion Week finale.
6. Eva Longoria – Bunny Hop to Bliss
Eva Longoria openly declared that she had found the keys to the O-zone with her rabbit vibrator. A gift that has her friends hopping around with joy because, honey, orgasms are the gift that keeps on giving!
So, sinners, our celebrities who love playing with sex toys are just as delightfully deviant as our dreams imagined. Here's to our very own star-studded journeys to pleasure town!
Bling-Bling Goes the Bedroom: High-End Luxury in Celeb Toy Chests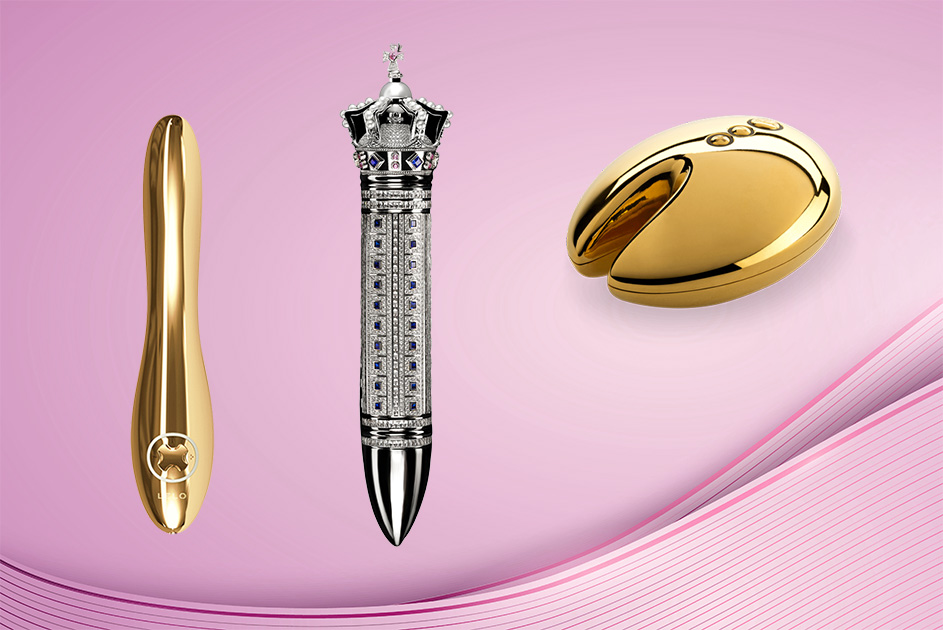 Listen up, my bodacious bed-bunnies, we're about to drop our jaws in the champagne-soaked realm of celebrities who use sex toys. Buckle up, because we're not just talking playful ticklers, but caviar-level indulgences of the rich, the famous, and the orgasmically ingenious. Welcome to the 'My god, is that a second mortgage?' world of celebrities' sex gadgets.
1. Gwyneth Paltrow – The Midas Touchdown
The apple doesn't fall far from the Goop tree, my sweet sinners. Our queen Gwyneth Paltrow is playing the Midas touch in her pleasure trove. Introducing the gold dildo from LELO – obscene, opulent, and, oh my, isn't it just a sight to behold – with a price tag that can give any shopaholic a pleasure stroke, a whopping $15,000! It turns out, darlings, it's not about the size of your toy but the size of your… bank account?
2. Jay & Beyoncé – The Gold Standard
Jay Z & Beyoncé, music's orgasmic duo, didn't shy away from the glittering lure of LELO's 24K gold Luxe collection. They snagged the Olga, a little gem worth a heart-stopping $3,800! Because why simply make love when you can make love on a bed of gold, right?
"In the sparkling world of celebrity sex toys, remember, darlings, while diamonds may bring the dazzle, it's the delightful dance of desire that truly makes you a star!"
3. Kate Moss – All That Glitters
Fashion's wild child, Kate Moss, sure knows how to bring the 'golden' in 'golden girl'. Nestled in her chest of naughty wonders is a 24-karat gold vibrator from Jimmy Jane. It's silent, eternal, waterproof, and screams, 'I'm so filthy rich, I jingle when I jiggle'.
4. David and Victoria Beckham – Diamonds Are a Girl's Best Friend
Lastly, our sexy soccer stud, David Beckham, gives his queen Victoria a gift that redefines bling. Feast your eyes on this $1.8 million platinum vibrator with a $10K diamond-encrusted base. This bedazzled beauty even comes with a matching $16K diamond necklace. Talk about having your cake and getting eaten too!
Well, naughty numpties, that was our trip through the deluxe debauchery of celebrities who love playing with sex toys. But as I see it, whether your toys are wrapped in gold or good ol' rubber, it's not about the price tag but the 'Oooohs' and 'Ahhhhs' they give you.
✍️ Lola Lovegood recommends: Dear lavish lust-seekers, I present to you two pleasure-packed alternatives that won't break the bank. The Womanizer Pro 40 - a symphony of clitoral suction that rivals any A-lister's golden gizmo. It's not doused in diamonds, but it will have you seeing stars. Then there's the Lovense Lush 3, an app-controlled vibrator that will leave you writhing in ecstasy. It may not have a red-carpet pedigree, but I assure you, it is as tantalizing as any celebrity-endorsed plaything. These gems are democratic in their decadence, offering a slice of Hollywood's pleasure pie without the celebrity price tag.
When Quirky Meets Kinky: Unbelievable Celeb Sex Toy Choices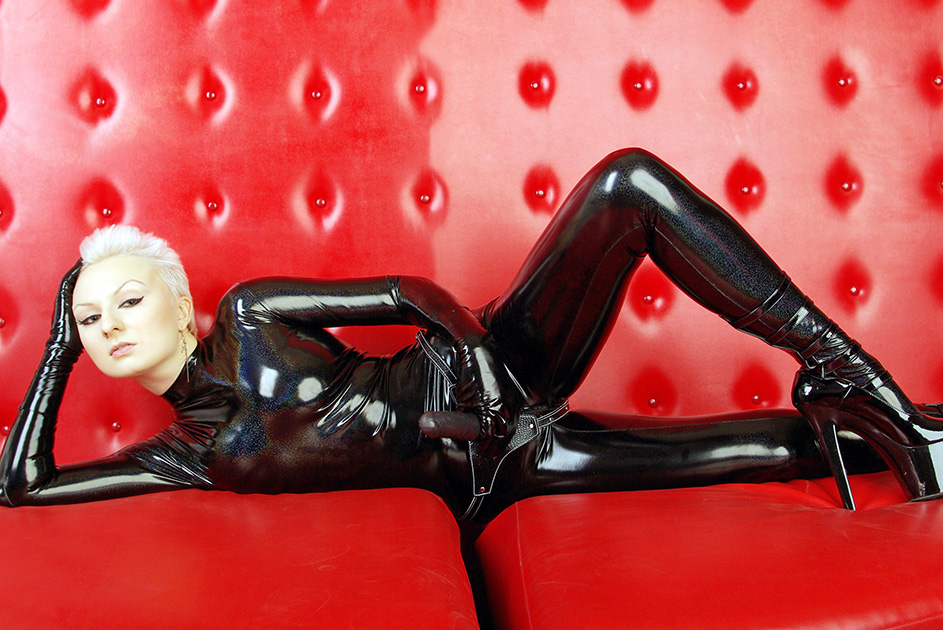 If you thought the toy chests of our celebrities who use sex toys were all vanilla and veiled, then pop open the bubbly, darlings, because we're about to shake your world with some unexpectedly kooky sex gadgets! Ready for some surprises?
1. Gwyneth Paltrow – The Eau De… Vagina Candle?
Here we have Gwyneth Paltrow again, the purveyor of unorthodox chic. This bold babe doesn't just settle for a scent-sational ambiance; she wants it to be "vaginally" delightful. How so? With a $75 candle called "This Smells Like My Vagina!". Hold onto your pearls, ladies and gents, this is one scent that screams, "Embrace your feminine mystique!".
2. Cara Delevingne – The Leather Bondage Furniture
Next, we have the stunning Cara Delevingne, proving she can turn even moving day into an R-rated affair. Spotted heaving a gargantuan leather sex bench into her love nest, this model-turned-actress took "home improvement" to a whole new level. With the 'Master Sex Bench', let's just say – who needs a gym when you've got a full-body workout right at home?
3. Miley Cyrus – The Adonis Vibrator
Last but never least, we have Miley Cyrus, the pop princess who is no stranger to shocking the world. Her choice of the Adonis, a titanic plastic hand, is a fist pump to anyone who thought celebrities who love playing with sex toys were all about discretion. And no, my darlings, it's not just for back scratching!
So, there you have it, my audacious readers! These celebs remind us that when it comes to bedroom play, there's no room for judgment – just a large leather sex bench or a colossal plastic hand. Now, go on and let your freak flag fly, honey!
💡 PRO TIP: Listen, my delicious deviants, while celebrities who use sex toys have the luxury of gold and diamonds, remember: pleasure doesn't have a price tag. The key is knowing your body and what makes you tick, or rather, twitch. So start small, find what flutters your butterflies, and upgrade as your cravings grow. While the celebrities have their brand endorsements, you have the real expert here - moi, Lola. I'll keep you up to date with the naughtiest, the nicest, and the downright naughtily nice in the world of pleasure. So, stay tuned, stay curious, and most importantly, stay satisfied.
From Red-Carpet Glamour to Bedroom Splendor: Wrapping Up Our Celeb Sex Toy Tour
That's all, folks! We've twirled through the tantalizing tapestry of celebrities who use sex toys, and darling, it was hotter than a summer soiree in Saint Tropez! From the diamond-encrusted indulgences to the eccentric aroma of Goop's vagina candle, it's clear the stars know how to keep things sizzling off the red carpet.
So, whether you're a sex toy savant or a curious newcomer, always remember – the world is your oyster, and it's full of pearls of pleasure. Now, get out there, channel your inner celeb, and turn your bedroom into a playground of passion!
FAQs
Honey, just because it's got a star-studded price tag doesn't mean it's doing any star-spangled deeds. There are plenty of sex toys out there that will give you the same, if not better, experiences without costing a fortune. It's more about knowing your body and finding the right tool for your treasure hunt.
My dear, exploring your sexuality doesn't require a Hollywood budget! There are countless high-quality, affordable sex toys out there. I've got some personal recommendations in my article that won't burn a hole in your wallet but will certainly light your fire. Check them out!