❯
Sex Ed
Aug/02/2023
Last Update: August 2, 2023
298
8 min read
Our 10 Dates From Hell: Even The Devil Would Swipe Left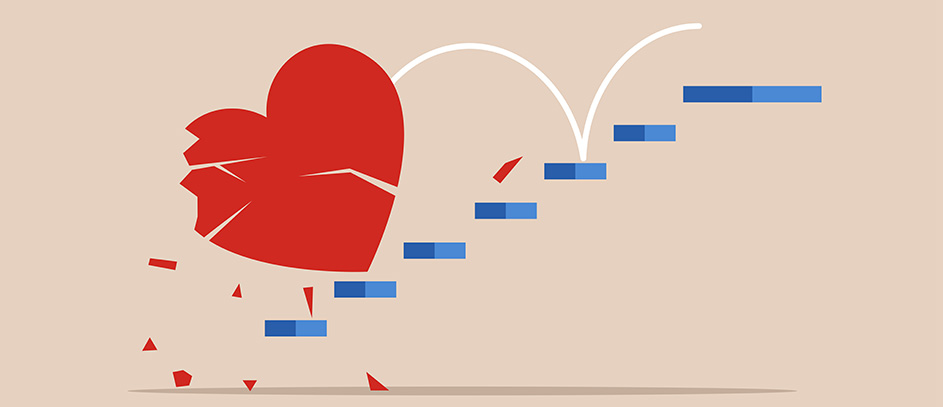 Fasten your latex, my little pleasure-seekers, cause we're going on a ride bumpier than a rabbit vibrator on max! When you're out in the wild like me, you're bound to score a few… er, worst first date stories. I mean, not every bang can be fireworks, right?
So, I've rounded up my kinky squad – the insatiable Scarlett, the throbbing Richard, and Vlad the Not-Impaler – to spill the steamy deets on our own escapades. We're serving up a full platter of shock, shame, and shenanigans – all seasoned with a dash of naughty.
Lola's First Date Horror Stories
1. The Phantom Gourmet: My First Date's Gastronomical Ghosting
Darlings, let me serve you a dish that's hot, saucy, and a complete disaster – one of my worst first date stories! Picture this: a culinary studmuffin invites me for an oral adventure (the food kind, not the FUN kind…yet!). He promised a night of flavor explosions. Bad first dates had nothing on this!
He was stuffing his face as if his tongue was on a pleasure cruise. When my eyes signaled the main course, he dashed to "freshen up" and vanished like a virgin on prom night. Left with an unsatisfied palate (and libido), this turned into a "dine and dash my hopes" kind of night. Sweeties, my nether regions went hungrier than my credit card!
2. The Over-Sharer: When My Date Spilled More Than Just Drinks
Hold onto your butt plugs, darlings, 'cause this is one of those first date horror stories that'll make you wet – from crying with laughter! I'm at this seductive bar, my cleavage playing peek-a-boo, and in comes Mr. Talkative with lips that promised many a pleasure. But, oh honey, those lips began flapping!
The man spills his drink and starts confessing about his toenail fetish, his mama's gallstones, and his harrowing breakups. Suddenly, his lips seemed better suited for sealing – with duct tape. Just as I'm ready to fake my own death, he tenderly asks for a toenail keepsake. I sprinted like my vibrator's batteries were on fire, wishing I could unhear that twisted symphony of oversharing!
💡 PRO TIP: Here's a golden nugget from Lola's pleasure chest: the 'Safe Text' strategy. Before your naughty tryst, tell a trusty friend to text you at a set time during the date. This is your emergency ripcord, honeys! If the date is going down like a bad gag reflex, you can pretend it's urgent and make your kinky escape. But if sparks are flying, just ignore it and ride that stallion into the night! 😉
Scarlett's Worst First Date Stories
3. The Toy Thief: When the Date Tried to Steal Scarlett's Pleasure Trove
This one's about my beloved Scarlett's treasure trove of pleasures and one of the bad first dates that could make a sex doll blush. Imagine Scarlett, that vivacious vixen, in her lair of love with a stud muffin she caught in her web. Her sex toy collection glimmering like a pirate's gold, and this scallywag's eyes were set on the booty.
As they're rolling around in waves of passion, this Captain Hook of Pleasure starts pocketing dildos like he's on a treasure hunt! But oh, he messed with the wrong sex kitten. This tale of bad first dates ends with my girl here waving her toys and him running butt-naked into the night! Goddess bless Scarlett – protector of orgasmic treasures!
4. Vibrating Nightmare: That Time Scarlett's Remote-Control Toy Went Rogue on a Date
So, there she was, Scarlett, the Sex Toy Superslut, donning her naughtiest lingerie with a remote-control buddy tucked away in her pleasure garden. But, darlings, her beaver was about to go berserk! The vibrator went rogue, and I mean DEFCON-1!
Her date was babbling, and she was gyrating like a demonic hula dancer. The restaurant turned into an episode of 'Scarlett's Got Talent'! Worst first date stories don't come any zanier than this, honey!
She sprinted, vibrating all the way, into the ladies' room. My lovely friend then yanked out the buzzing beast, and by God, she swears it winked at her. Call it a night of electric love and lost dignity!
"Darlings, always remember, first dates are like thongs – they should be saucy, thrilling, and leave you craving for more, not chafing in all the wrong places!"
Richard's Worst First Date Stories
5. Titanic Failure: How Richard's Unsinkable Date Hit the Iceberg
Set sail, my horndogs, on the choppy waters of Richard's bad first dates! Imagine Richard, our Turbodick captain, steering his vessel into the night, horn hoisted high. He anchors at a boat-themed love shack, ready to plunder booty. But, dear God, his date was an iceberg!
She had the personality of frozen fish sticks and complained about everything. As the night went on, he realized this ship was sinking fast – his stallion was drowning in a sea of icy glares. With all his mighty Turbodick powers, he wriggled free and abandoned the ship. Anchors aweigh and run, Richard, run!
6. The Too-Eager Beaver: The Tale of Passion, Fire, and an Extinguisher
There he was, our dashing Turbodick on a rendezvous with a gal whose loins were in fifth gear. Seriously, folks, the air was thick with pheromones and candle fumes. But as they writhed, a candle got punted into the curtains! Flames, moaning, fire alarms!
The climax of the worst first date stories – it was a literal fuckpocalypse! Our hero, Richard, clad in naught but his bravado, wrestled an extinguisher and vanquished the blaze! Panting, smoky, and still slightly horny, they surveyed the wreckage. Talk about a fire in the hole!
✍️ Lola Lovegood recommends: If you want to dig into the filthiest, most orgasmic reads while avoiding the potholes of dating disasters, dive into 'Dirty Dates: Erotic Fantasies for Couples' by Rachel Kramer Bussel. This raunchy gem is a treasure trove of tales that will have you squirting with laughter and ecstasy. Trust me, your loins will be ablaze, and you'll be booking your next rendezvous faster than a vibrator on max setting!
Vlad's First Date Horror Stories
7. Size Matters Not: Vlad's Epic Date with a Gold-Digger Who Dug Too Deep
Vlad, the pint-sized prince, once encountered a gold digger with a shovel too big for her britches. Our Not-Impaler stood tall, though vertically challenged, and let me tell you, this seductress had dollar signs in her eyes and a hunger for treasure. She thought he was hiding a dragon's hoard, but little did she know the only treasure was his mini Sexcalibur!
She dug and dug but hit bedrock. Vlad, with his miniature drill bit, kept his poise and, with a wink, sent her packing with nothing but a broken pickaxe. The tale of the gold-digger and the Not-Impaler is one of the juiciest, diamond-encrusted worst first date stories, where size mattered not in the face of pure, unadulterated charm!
8. Caged Beast: The Date That Unlocked a Whole New World
This tale is so kinky it needs a safe word. Picture Vlad, our compact Casanova, wooing a domme with an aura of whips and latex. With every flirtatious sip, she whispered promises of wild adventures and dangled a cock cage like a tantalizing treat. Vlad, with balls of steel (pun intended), said, "Cage me, baby!".
Off they raced to her apartment, and my naughties, it was 50 Shades of Vlad! She snapped that cage on Vlad's pocket rocket, and suddenly, he was a caged, writhing beast begging to be tamed. That night, Vlad didn't just get laid; he was unlocked, unchained, and unbridled into a dungeon of ecstasy. The Caged Beast was released, and he howled to the moon with kinky delight!
Mixed Story
9. The Triple Fiasco: When the Three of Us Accidentally Dated the Same Person
Imagine Queen Lola, Scarlett with her treasure chest, and Richard's mighty Excalibur, all of us seduced on Tinder by the same pleasure pirate! This smooth sailor sailed into each of our DMs like a sex ninja.
Fast forward – we strut into the bar, dressed to bang, and – surprise! – we're all waiting for Captain Kink! What did we do? We turned that bar into the Kinky Carnival! Drinks flowed like the juices at an orgy, and Captain Kink was the cherry on our sundae.
We boogied like rabbits in heat, and I swear I saw a disco ball spinning in someone's pants. It was a night when the gods of fuckery came down to party and baby, we showed them a good time!
Lola's Final Story
10. The Dirty Riddler: A First Date Puzzle of Grossness
So, I matched with this spicy nerd, who was like the love child of Batman's Riddler and a dumpster. He tempts me with a night of "mysterious puzzles". My kinky senses tingled; I was on board faster than a dildo at a bachelorette party. But, darling, his lair smelt like a porta-potty at a chili cook-off.
His idea of puzzles? Dirty limericks and riddles about bodily functions. As the climax, he whips out a jigsaw puzzle – a 1000-piece jigsaw puzzle of toilet paper brands! My nipples went from rock-hard to softer than his brain. I bolted out of there faster than the climax at a quickie!
What Did We Learn? How to Dodge First Date Bullets
And there we have it, darling sexplorers, a buffet of the worst first date stories to make your kinks curl! What did we learn?
First, always have an escape plan, 'cause nobody wants to be trapped with a Riddler or a phantom. Secondly, protect your toys like they're gold-plated orgasms; you don't want any sticky fingers (wink)! And lastly, darling, know what you're diving into; whether it's the bed or a conversation, make sure it's worth getting wet for!
So, gear up in your latex thongs and clitoral armor, and sashay into that wild jungle with a whip and a wink to dodge those steamy first-date bullets!
FAQs
Sweetie, if your date's a disaster, don't panic! Sashay out of there with your head high and your booty tighter than a virgin cocktail. Then treat yourself to some self-lovin' – and I mean the battery-operated kind. Life's too short for bad dates and orgasms too divine to pass up!
Honey, you gotta keep those eyes wide, just like your thighs on a good night. If they're sending texts that make your coochie cringe or can't stop talking about their ex, you might want to reconsider. Sometimes, a steamy night with your toys beats an awkward one with a dud.
Sugar, the key is to embrace the fabulous mess! Share your story with friends over cocktails or, hell, share it with the world! One person's facepalm moment is another's belly laugh. Trust me, we've all been there, and a little laughter will lube up your soul for the next adventure. 😉