❯
Sex Ed
Jul/12/2023
Last Update: July 12, 2023
454
8 min read
Love Me Tinder: The Triple Threat Approach to Smashing the Online Dating Game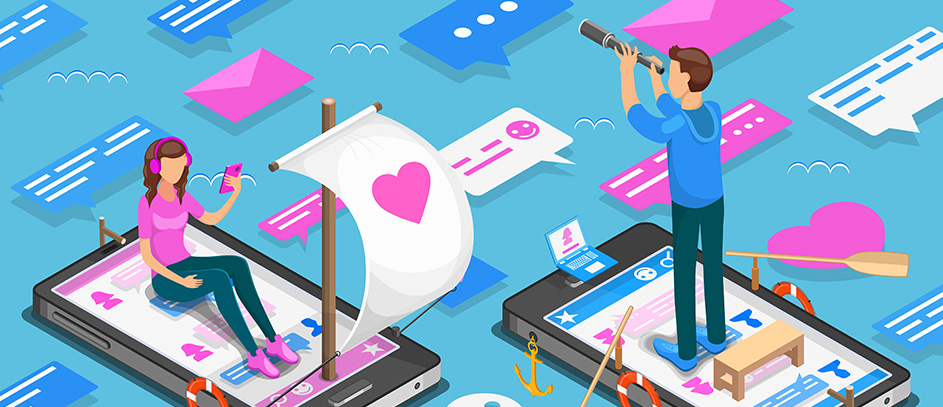 Welcome to the saucy, steamy, swipe-filled world of online dating! When I say, "First impressions last", believe me, I'm not just talking about my first-ever triple… well, you get the picture.
Diving into the dating pool online is like rummaging through my notorious toy crate – full of potential treasures, and if you're daring enough, endless fun. This is your chance to set the stage and believe me, the curtains can rise as high as your kink allows.
But here's the naked truth: to get better at online dating, you need to understand it's not just about frantically swiping right on every hunk or hottie, though I admit, it's a fun pastime. Nope, horny little angels, it requires finesse, a sprinkle of naughtiness, and a couple of badass online dating tips up your sleeve – and that's where your girl Lola comes in.
From perfecting that profile picture that screams "come hither" to crafting a bio that drops panties and boxers alike, we're going to cover every inch. So, lace up those corsets, and let's rock this online love boat.
Rule 1 – Crafting a Lip-Bitingly Luscious Profile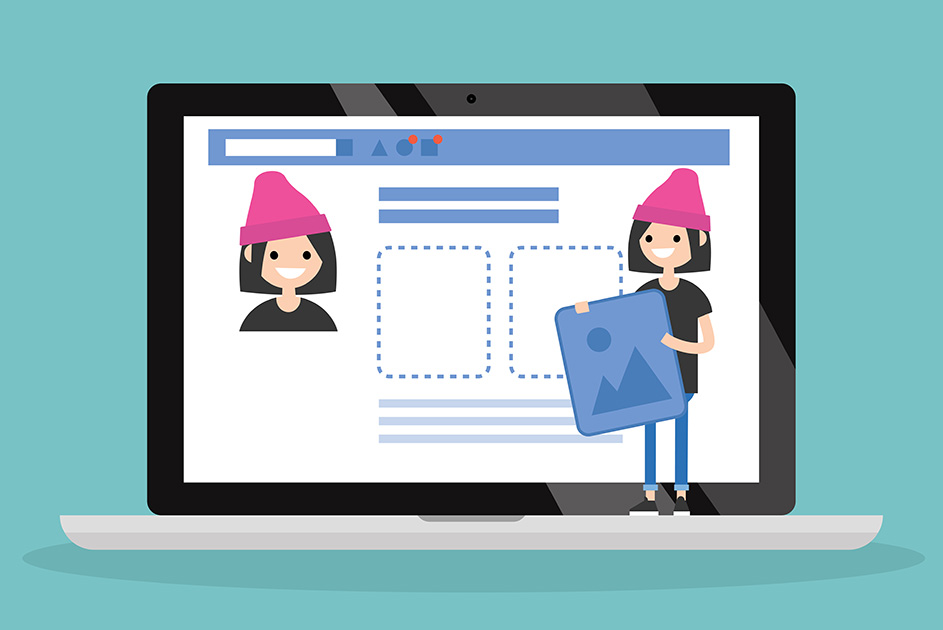 Alright, you naughty lovebirds, it's time to go from a bland profile to the main course on the online dating menu. Let's delve into the sultry science of perfecting your profile, complete with a sizzling selfie and a bio that'll have them begging for more.
Selfie Savvy: The Art of Picking the Right Profile Pic
Darlings, your profile pic is like the top drawer of my toy crate – it's the first thing people see, and it can be the difference between a hot fling and a cold left swipe. But never fear, Lola's here with her bag full of online dating tips.
We all know that a picture is worth a thousand words. But in the online dating world, it can also be worth a thousand swipes. So, to truly get better at online dating, select an image that roars, "I am a succulent treat!" but also purrs, "There are more delicious layers under the whip cream… if you're brave enough".
To create a real visual aphrodisiac, think of yourself as a burlesque performer under the spotlight. You want to reveal just enough to excite but still shroud yourself in enough mystery to draw them in. Find that spark within you and let it burn bright in your photo. Use natural light, choose a backdrop that hints at your interests (preferably not your dirty laundry, sweetie), and most importantly, showcase that sizzling smile.
Think of it as your teaser trailer – sexy, intriguing, and leaves them begging for the full feature. So go on, make them swipe right with wild abandon.
💡 PRO TIP: Consider your surroundings. You don't want to post a picture with your grandma photobombing in the back. Unless, of course, she's holding a whip... In any case, remember the crucial online dating safety tips: avoid sharing too much personal information. And trust me, that includes pics of your home, street name, or house number.
Bio? More Like Bae-o: Writing a Profile Bio That Woos
To conquer the online dating realm, your bio should act as the sexy undergarments to your profile picture – it should tease, intrigue, and hint at the delicious surprises that lie beneath. What really revs your engine? Are you a midnight serenader or, perhaps, a spicy casual rendezvous type? It's your personal burlesque show, and I'm handing you the feather boa.
A sprinkle of laughter, a splash of bare-naked truth, and don't forget to season with a whiff of intrigue. Throw in a flirty wink or a provocative riddle. Leave them thirsty for more, just as I do with my playmates. It's like picking out the perfect toy – balance is key.
And remember, my luscious lovebugs, your bio is your love letter to potential matches. Show them you're more than just another pretty face in a sea of profiles.
But above all, be unapologetically you. Authenticity is the sexiest outfit you can wear.
Patience Is a Virtue… and So Is Teasing: The Art of Waiting
Online dating, my darlings, is much like an exciting BDSM scene – sometimes, you've got to let the anticipation build. Whether it's edging towards a mind-blowing orgasm or navigating the sultry seas of digital courtship, rushing won't do any good. You've heard it before – good things, like an explosive climax or a perfect match, come to those who tease… and wait.
To truly conquer the realm of online dating, you need to marinate in the journey, savoring each interaction like a delicious aphrodisiac. Remember, it's not about the quick finish line but the sensual dance leading up to it. So recline on your silken sheets, sip your wine, and allow the saucy spectacle of online dating to unravel at its own captivating pace.
✍️ Lola Lovegood recommends: Sweethearts, my amorous escapades have led me through the vibrant landscape of countless dating apps. Each offers its own unique taste, but a few have truly tickled my fancy. For the LGBTQ+ lovelies, 'Her' is like that big, bold vibrator you can't help but reach for. It's inclusive, it's sexy, and it's downright diverse. 'Bumble', on the other hand, is my go-to for all you honey bees who like to make the first move. It's like that feisty leather whip that stings just right. And for those seeking a more... refined experience, try 'Elite Singles'. It's like your silver bullet vibrator - sleek, efficient, and knows just how to hit the right spots.
Rule 2 – Breaking Ice, Not Hearts: Crafting a Killer First Message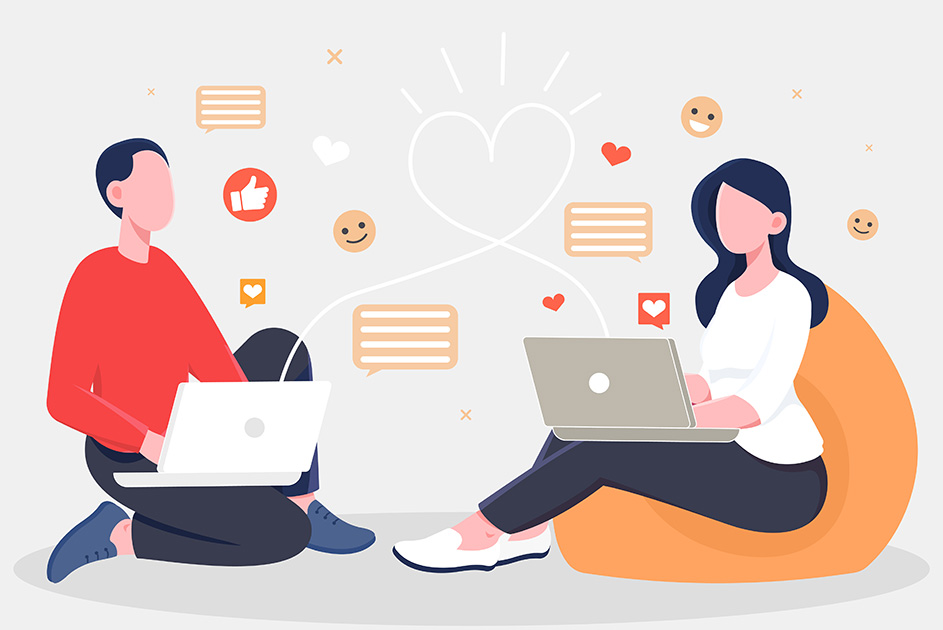 My risqué romantics, firing off that first message, is akin to switching on a brand new, unexplored toy – it's thrilling, pulse-racing, and lays the groundwork for the pleasure yet to come. If you wish to get better at online dating, you've got to fashion a first message that tickles their curiosity and stirs their desires.
It's a delicate dance between bold and bashful, flirty and friendly. Imagine you're not just cracking the ice but setting the stage for a tantalizing tango that could lead to countless encores. So, show genuine interest in their persona, and let that curiosity sizzle. But remember, my insatiable imps, adhere to those online dating safety tips – don't lay all your cards (or toys) on the table just yet.
Textual Chemistry: Keeping the Conversation Lively and Flirty
Once you've shattered the ice, it's time to stoke the embers of passion. This is where the tantalizing tango begins, and much like a steamy session between the sheets, it thrives on rhythm, timing, and a dash of adventurous spirit.
Keeping the conversation frolicking requires tossing in open-ended inquiries that coax them out of their shell. So, be reactive, exude warmth, and maintain a dollop of levity. Toss in some teasing jests or a humorous escapade. And don't hold back on the flirtatious insinuations because, let's face it, we're all here for a good time, not a long time!
But bear in mind, the aim is to construct a trusty bridge of rapport, not to bulldoze them into oversharing. Online dating tips are as pivotal in this phase as they are when making the leap from virtual to reality.
Also, a playful nudge is a delight, but coercion is a no-no. Just like in the bedroom, consent, and comfort are key, and that's true in texting too. So flirt, tease, and tantalize, but always with respect. After all, the best connections are built on mutual trust and shared excitement.
"Darlings, in the realm of online dating, remember that your profile is your stage, your messages are your script, and you, my lovebugs, are the star – so don't be afraid to shine brighter than a diamond-studded butt plug!"
Rule 3 – From DMs to Dates: Navigating the Transition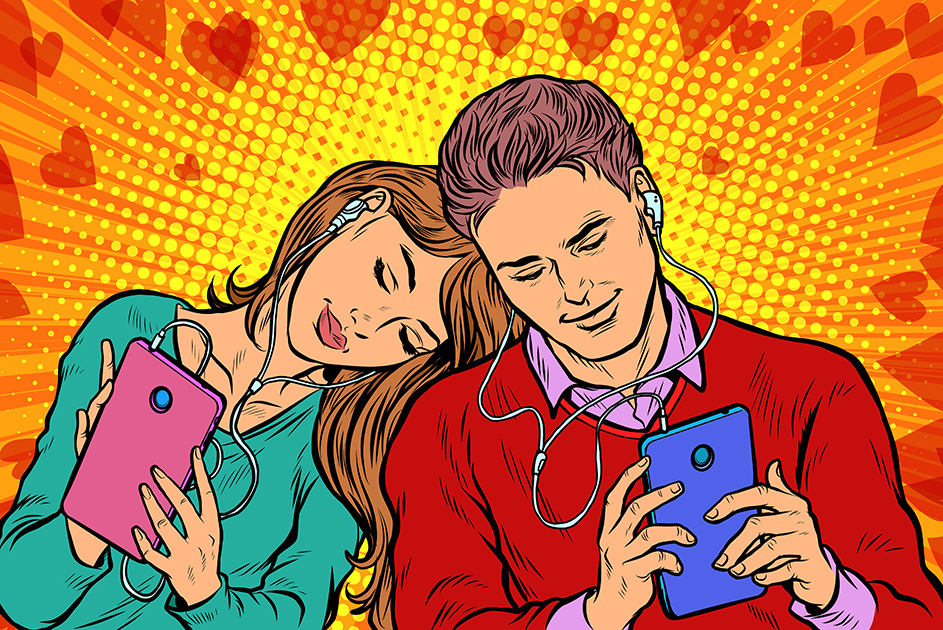 My sexy starlets, moving from the digital domain to the tangible terrain, is much like trying an exotic sex position – it's heart-pounding, mildly terrifying, but oh so deliciously gratifying. To truly conquer online dating, you must pirouette through this transition with the grace of a seasoned seductress.
First and foremost, ensure the desire for real-life rendezvous is a shared flame before you pop the question. And when you do, exude confidence yet remain breezy, akin to suggesting the introduction of a new toy into your bedroom repertoire. The magic lies in making it feel as natural as slipping into a silk robe. This, my titillating treasures, is where your textual chemistry takes center stage.
The Real Deal: Prepping for Your First In-Person Date
Once the date is locked, it's time to prim and prep as if you were gearing up for a steamy night of uninhibited revelry. Dress to dazzle but remain comfy – you want to exude that tantalizing allure from every pore. Remember, this is a real-life manifestation of your online persona, so let your true colors blaze like a bonfire of authenticity.
Plan with precision, but keep your dance card open. Dates can be as unpredictable as a lover's hidden fetishes. Always have a Plan B (or C, or D…), but be ready to freestyle if the rhythm changes. This dance is an integral part of learning to get better at online dating, and these are your saucy salsa steps to success.
Unleash Your Inner Lovegood
To truly get better at online dating, my darlings, you must don your boldest mask, fling caution to the wind, and let the chips (or toys) fall where they may. Love, just like pleasure, thrives on the thrill of discovery, the wonder of experimentation, and the sheer delight of sensory exploration.
Armed with these online dating tips, I've no doubt you'll be twirling through the tantalizing tango of digital love like a pro. So, unchain your inner Lovegood, and let the salacious symphony of love play on!
FAQs
Darling, consider spicing up your profile. A tantalizing pic and a captivating bio can be the difference between a pass and a match. Think of it as your burlesque routine – tease, intrigue, and leave them begging for an encore.
Butterflies are part of the fun, love. Jump in with an open mind and remember, everyone's there to meet people. Be patient, stay safe, and don't forget to enjoy the ride. To get better at online dating, you've got to take the plunge.
Sweetheart, actions speak louder than words – or in this case, messages. If they're engaged, responsive, and make an effort to get to know you, those are all good signs. Trust your gut, and remember, you're the cherry on top – don't settle for anyone who treats you like a mere sprinkling.