❯
Sex Ed
Jul/10/2023
Last Update: July 10, 2023
284
8 min read
Patience and Playfulness: Keeping the Fizz in Slow-Moving Relationships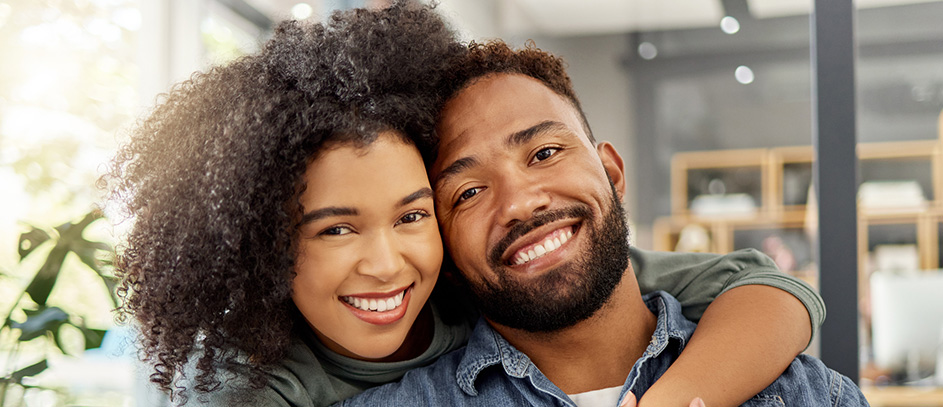 Alright, my adventurous and love-thirsty readers, it's time to slow your roll. Welcome to Love's Slow Lane – where there's no room for rush but plenty for some tantalizing, slow-motion maneuvers.
Ever asked yourself how to take things slow without flatlining the passion? How to simmer instead of boil over in your relationships? Well, slip on those silk pajamas, pour yourself a glass of something naughty, and get ready. It's about to get slow, sizzling, and oh-so-satisfying.
Slow Dating: Why Rushing Into Things Is So Last Year
A relationship is like a racy, heart-throbbing roller-coaster ride. Yet, like the ride, speeding too fast can end up in a head-spinning whirl, leaving you panting and dazzled.
That's where we have to learn the sexy art of downshifting and uncover the magic of how to take things slow when dating someone. It's like opting for the languid, scenic cruise instead of a mad dash down the expressway. More to explore, more to enjoy!
Savor the Flavor
What a delicious journey it is! Learning how to take it slow in a relationship is akin to savoring an exquisite, slow-cooked feast rather than scarfing down a greasy snack. Every interaction, every shared moment, becomes a richly flavored bite, revealing layers of savory emotions and tantalizing possibilities.
An Aphrodisiac Called Anticipation
And the sauciest part? The tingling anticipation. The mystery. The suspense.
Slowing down is the ultimate foreplay, an alluring game of hide and seek that keeps you on your toes. Isn't the thrill of the unknown the ultimate aphrodisiac? The hint of pleasures to come, the seductive tension, it's like teasing in the boudoir, only this time, we're teasing the heart.
Tickle the Embers, Don't Fan the Flames: Igniting Interest at a Gentle Pace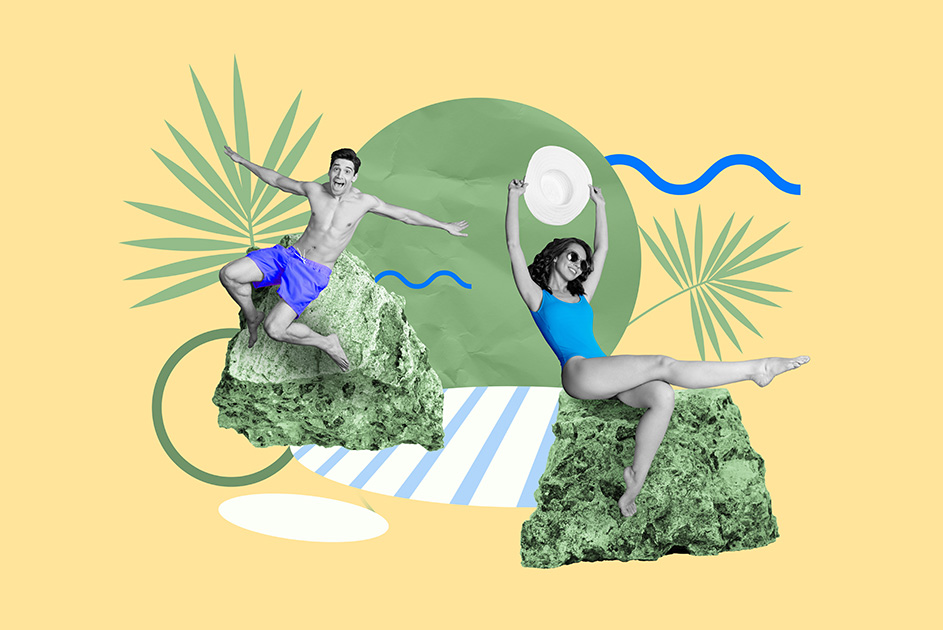 In the intoxicating whirl of a fresh relationship, it's tempting to plunge into the romantic abyss, but darlings, we need to remember the sultry art of how to take things slow. But how, pray tell, do we keep the sparks alive when we're engaging in this captivating slow dance? It's about tickling the embers, not fanning the flames.
Begin with tantalizing dialogues – explore the depths of each other's minds before you explore the satin sheets. Because a stimulating mind is downright sexy, isn't it? Play the flirt with suggestive texts that allude to the depth beneath, turning the initial getting-to-know-you phase into an intriguing treasure hunt.
1. Playful Activities: Fun Dates That Don't Rush the Clock
Mastering how to take it slow in a relationship isn't about slamming the brakes; it's about luxuriating in the scenic route. And what better way to savor this sweet journey than with dates that tickle your brains as well as your hearts?
Consider activities that ignite a spark of collaboration – puzzle rooms, cooking adventures, or a good old wilderness ramble. These not only allow you to deepen the bond but also offer a shared joyride. Remember, sweethearts, the aim is to relish the play, the slow unveiling of your personalities. When you focus on the ride, you'll discover the destination is simply orgasmic.
✍️ Lola Lovegood recommends: For your next slow-date rendezvous, how about a cozy night in? Create your very own exclusive film festival at home - think naughty rom-coms, popcorn with surprise sexy toppings, and maybe even some daring 'movie-themed' roleplay to keep things interesting. And if the outdoors is calling your name, why not plan a treasure hunt in the city, filled with clues leading to your favorite hot spots? The thrill of the chase, the shared laughs, and the ultimate satisfaction of the 'find' - it's a potent mix that's sure to keep things both slow and steamy.
2. Unveiling the Unexpected: The Charm of Surprises
Embrace your inner wildcard. Heat things up with delightful surprises. Send a naughty message, orchestrate an unforeseen date. Keep that surprise factor sizzling, and you'll have them itching for more – and incredibly hooked.
3. Shared Passions: Discovering and Exploring Together
Delve into shared interests and uncover new hobbies together. Nothing bonds like adventuring into the unknown, particularly if it's uncharted territory for both of you. Who knows, you might stumble upon a new passion you both adore.
4. Savoring Selfhood: The Allure of Individuality
Retain your unique flavor. Remember, you're two distinct individuals who are taking it slow, not conjoined at the hip. Keep your personal passions burning, and you'll always have an engaging conversation up your sleeve.
5. Kindling the Sparks of Romance
Romance isn't extinct, darlings, not when you're mastering how to take things slow when dating someone. Stoke the fires of romance with considerate gestures, affectionate caresses, and whispered sweet somethings.
Deepening the Connection: Building Emotional Intimacy One Mile at a Time
In the journey of deep emotional intimacy, it's key to understand the alluring art of how to take things slow. With each shared dream, each exposed fear, every odd little habit you reveal, you'll find your bond intensifies, making the ultimate physical connection earth-shattering.
Baring Your Soul, Bit by Bit
How to take it slow in a relationship while maintaining the sizzling heat? It's all about the tantalizing slow reveal. Those glimmers of vulnerability, the whispered secrets in the wee hours, the profound conversations that ignite the mind.
It's akin to a seductive soul striptease. And the secret to a successful striptease? The tease.
Offer a glimpse into your inner world, then coyly retreat. Leave them yearning for more, hungry for the next peel of your intricate psyche. This enticing dance of intimacy will forge a bond that rivals any physical romp. Remember, darlings, the brain is the biggest sex organ we possess.
Talking Without Rushing: Sharing Your Needs on Love's Slow Lane
In the sensual dance of learning how to take things slow when dating someone, communication becomes our most seductive dance partner. It's about voicing your desires and expectations without making your partner feel they've got a timer on their neck.
We're all beautifully unique, my sweethearts, and what feels like a slow waltz for one might be a quick tango for another. Hence, orchestrate your own rhythm. Ensure you're both comfy with the tempo and trajectory of your journey.
Truth: The Ultimate Turn-On
Now, how to take it slow in a relationship while ensuring clarity and keeping things spicy? Simply be candid, be truthful, be your tantalizing self. Nothing's sexier than someone who confidently articulates their needs and defines their boundaries.
When you can express your expectations and tune into your partner's reciprocally, it sets a rhythm that's both titillating and respectful. Always remember, my dears, the path to deep intimacy is a lingering slow dance, not a frantic jitterbug.
"As your love maestro, Lola Lovegood, I always say – in the symphony of love, it's the lingering notes that create the most beautiful music; so take it slow, let the melody build, and savor each note as it unfolds."
Slow Burn: Igniting Sparks Without Losing Your Pants
Welcome to the luscious labyrinth of love, you sultry snails! Today's challenge, should you choose to accept, is learning how to take things slow. And the key to unlocking this chest of intimate treasures? Why, the tantalizing art of teasing, of course!
1. Revealing One Layer at a Time
Imagine it as a strip tease: the slow removal of layers, the playful swaying, the alluring anticipation. Each layer is a promise, each lingering look a whispered secret. So, let's get down to the saucy specifics, shall we?
How to take it slow in a relationship is all about perfecting this striptease. The twinkle in your eye, the playful nibble on your lip, the finger trailing down their arm, the naughty secret whispered in their ear. All this, my mischievous minxes, is the dance of teasing.
2. Feeding the Flames
Your goal is to stoke the fire, not extinguish it. Like a tantalizing burlesque dancer, you should reveal just enough to make them ache for more. A flirty text, a provocative hint of lingerie, a fleeting kiss that leaves them breathless. Each tease is a delicious crumb leading to the pleasure feast.
3. Heart Strings and Stilettos: The Emotional Tease
And let's not forget the heartstrings, darlings. A shared secret, a revealed fantasy, a world built on hushed words and tender touches. This emotional closeness is the sexy stiletto that elevates the whole experience, making it feel that much more intense and satisfying. It's the underwire in the saucy lingerie set of your relationship, offering lift, support, and making everything look absolutely titillating.
4. Patience, My Dear
Always remember, my sex-loving slowpokes, the secret ingredient in this tantalizing tease is patience. It's a dance of delay, an amorous game of waiting, that'll make the final 'big bang' worth every second of the tormenting tease.
The art of teasing is a sensual symphony of intrigue, curiosity, and anticipation. And if done right, it makes your journey into the world of slow love a ride that will leave you and your partner gasping for more. Because, after all, what's a journey without a little bit of teasing detours, am I right?
💡 PRO TIP: When your inner siren starts singing that lusty tune, but you're not quite ready to dive into the deep end of the passion pool, remember this: there are a million different ways to stoke your desire without going all the way. Enter: Sensual Play. This is all about teasing, touching, and tantalizing each other without rushing into full-on sex. Think massages with aromatic oils, showers together, sharing erotic literature, or even some good old-fashioned making out. It's about experiencing the pleasure of each other's bodies and deepening your intimacy at a pace that feels right.
Why Slow and Steady Wins the Race in Love
When you're taking it slow, you're not dragging your heels – you're dancing. You're not hitting pause on passion, you're hitting play on prolonged pleasure. When you master how to take things slow, you give yourself the freedom to roam, to unravel the delicious layers of desire, and to construct a connection that's as solid as a rock, not hastily slapped together. Keep in mind, the torch that burns at a leisurely pace shines brightest.
So, go ahead, take the leisurely lap in the love race. You'll find the journey to be every bit as intoxicating, if not more so, than reaching the finish line.
FAQs
Honey, communication is the key. Let them know you're enjoying the journey and would like to keep the pace as it is. Remember, it's a dance, not a race!
Think sensual play, sweetheart. Teasing, touching, and a little bit of playtime with toys can keep things heated while you're cruising on the slow lane.
Trust your gut, my dear. If you both feel ready and comfortable to move things along, go for it. It's your journey, after all!