❯
Sex Ed
Jul/08/2023
Last Update: July 8, 2023
293
8 min read
Buzz Off: The Naughty Guide to Ditching Your Worn-Out Vibrators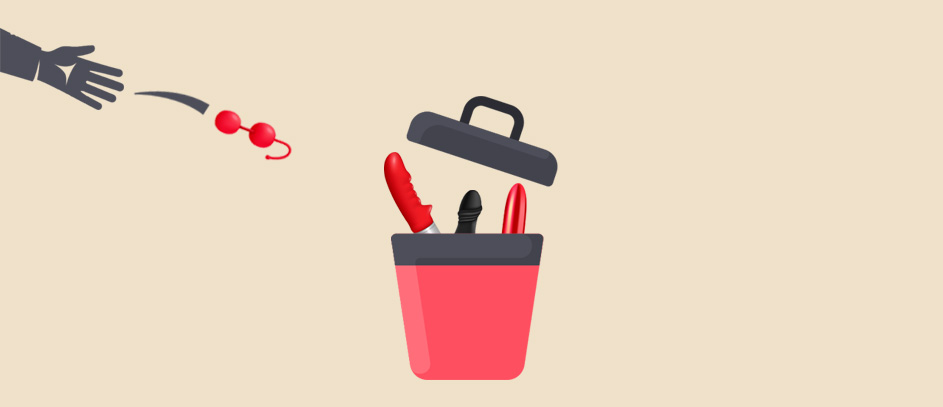 Hey there, you sexy devils! It's Lola, back with a bang and ready to tackle a touchy subject. Let's talk breakups – not with your bed buddies, but with your buzzing besties.
Wondering how to dispose of sex toys after their batteries have… well, climaxed for the last time? Fear not, I've got the inside scoop on how to send off your old love soldiers responsibly. We'll be diving deep into five rip-roaring methods to retire your trusty joy-riders. So, hold onto your panties because we're about to get down, dirty, and undeniably eco-friendly!
1. Repurposing and Upcycling – Breathing New Life Into Your Old Buzz Buddies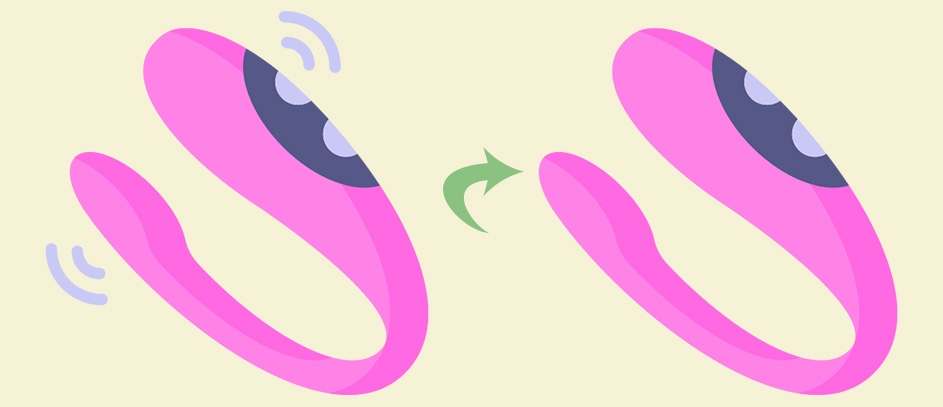 Listen up, my kinky companions! If your beloved playthings have buzzed their last buzz, don't start hunting down ways how to dispose of sex toys just yet. We're about to delve into the tantalizing world of repurposing!
The Fun Continues: Same Toy, Multiple Uses
You see, even a broken vibrator still has plenty to offer. That once-buzzing bad boy can morph into a fantastic dildo, ready for round two! All it takes is a little cleansing, a dash of imagination, and voila! You've resurrected your once-fallen soldier.
From Buzz to Bling: How to Dispose of Sex Toys by Upcycling
The upcycling journey starts with good, deep cleaning – just like any good sexcapade. Once your toys are squeaky clean, it's time to dream.
Think about what you'd like to create. Then, it's time to craft. Let your creativity run as wild as your nights with the toys.
I've encountered all sorts of transformations – lamp stands, cheeky doorstops, or simply stylish décor. The life of your beloved toy doesn't end after its buzzing days are over. It's time to let your imagination burst, just as you did with those toys!
Creative Climaxes: Turning Trash Into Titillating Treasures
Now, here's a juicy morsel for all you artistically inclined pervs out there – how about recycling your sex toys into daring works of art? Ever pondered a modern dildo-inspired sculpture? Or what about a wind chime of cock rings to serenade you under the moonlight?
Bear in mind this kind of display might raise a few eyebrows at the next family gathering. But for those brimming with audacious creativity and an unapologetic sense of humor, this could be your calling!
Long Live the Queen: The Throne of Pleasure
Finally, for those unafraid to scream their kink from the rooftops (or at least their living rooms), here's a wild one – a throne of dildos! Think Game of Thrones, but with a lot more… satisfaction. After all, who doesn't want to reign supreme as the kinky King or Queen atop a throne of former pleasure-givers?
2. Recycling – Your Naughty Bits' Contribution to Mother Earth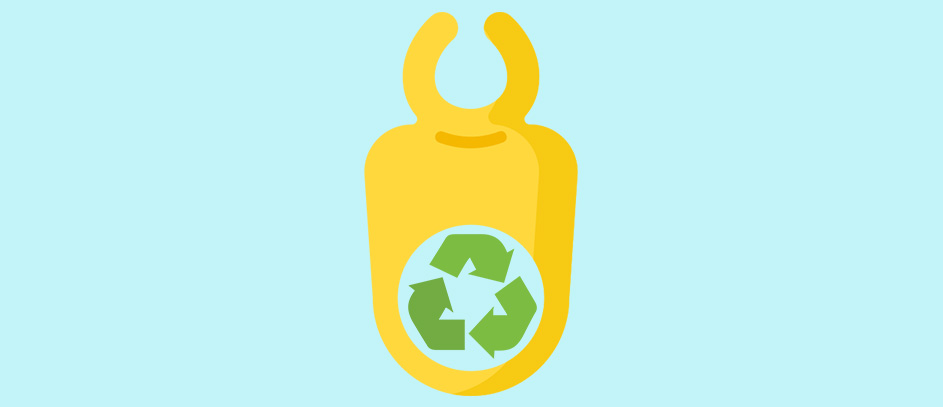 Alright, you wild things. Are you ready to take your sexual liberation to a whole new level? If you've ever wondered how to dispose of sex toys without contributing to the never-ending piles of waste, it's time to go green.
You see, in our ever-evolving world, even our retired pleasure-makers are getting second shots at life. There are companies out there that specialize in how to recycle sex toys, giving them an entirely new purpose!
"In the titillating world of toys, remember, the end of one pleasure trip is just the tantalizing tease of another, so dispose responsibly and recycle deliciously!"
Eco-Friendly Erotica: The Companies That Care
So, who are these green heroes ready to take on your used goodies? First up, we have Scarlet Girl, committed to making your steamy experiences guilt-free by recycling your beloved toys.
Then we have Eden Fantasies, a company whose sole mission is to help you keep your sexual escapades sustainable. This nifty little scheme lets you send back any old vibrator (bunny ears or not!), and they'll make sure it gets properly recycled.
Sending Your Toys on a Green Adventure
So, how can you join this noble cause? It's as easy as saying goodbye. Ship your old toys to these recycling champs, and they'll handle the rest. Think of it as breaking up via mail – no drama, no guilt, just pure eco-satisfaction.
Go on, make Mother Earth blush with pride!
✍️ Lola Lovegood recommends: Give your toys a proper scrub-down before saying your goodbyes. Mild soap and warm water usually do the trick for most toys, but if your toy is waterproof, feel free to submerge it for a deep clean. Silicone, glass, and metal toys can be boiled for ultimate sanitation. Remember to treat your toys as you'd want to be treated - cleanliness before, during, and after the act!
3. Disposal – Trash Talk: Saying the Final Goodbye to Your Old Goodies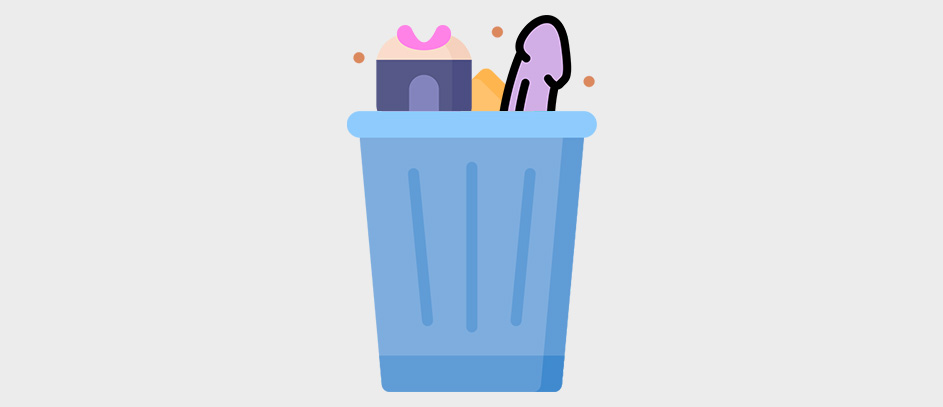 My naughty cherubs, there comes a time when your trusted pleasure providers can no longer be repurposed or recycled. And so, we must face the harsh reality of how to dispose of sex toys the traditional way. Yes, that's right – by bidding them a heartfelt goodbye and banishing them to the trash.
Think of it as parting ways with an old lover – you've shared the good times, the bad times, and, well, the climax times, but the spark has fizzled out. It's time to let go, responsibly, of course.
Two's a Charm: Prepping Your Toys for the Big Toss
Before tossing your old playthings into the trashy abyss, it's essential to do it up safely. Break it apart, if possible, and toss the plastic, rubber, and electronic bits in their respective containers. Batteries, of course, must go on their own solo journey to the battery heaven.
Also, double bag your ex-toys in two plastic bags (biodegradable is the sexiest option). This little trick ensures your once-adored toys don't become an unexpected treasure in a landfill adventure.
Next, make sure you're clued up on your local waste management regulations. Some places have specific rules on how to dispose of sex toys and other silicone marvels. We may be wickedly naughty, but we're also sticklers for rules, right?
The Long Goodbye: Doing It Right
Finally, why not hold a little ceremony to honor your departing companions? Light a candle, pop a bottle of bubbly, and say, "Cheers to the orgasms; you've served me well".
💡 PRO TIP: When buying a new toy, consider its lifespan and disposal. Choose toys made from materials that are easy to recycle, like silicone or glass. Your future self will thank you when it's time to upgrade. Also, remember to register your toys if there's a recycling program attached. Being green can mean getting some green (or a discount on your next toy). So, enjoy your pleasures responsibly, my sweet sinners!
4. Reselling – Love and Let Go: Making a Pretty Penny from Your Old Toys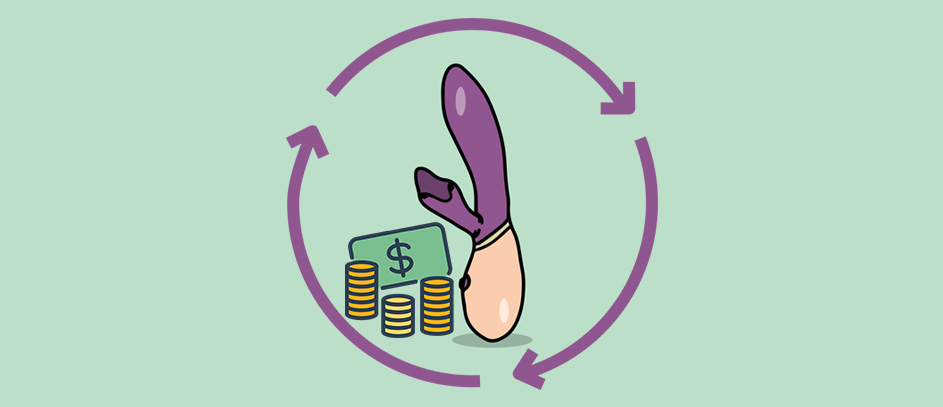 The bustling forums of Reddit and Craigslist have numerous buyers interested in pre-loved toys. You could also try Facebook Marketplace, though be aware of their community standards! For a more dedicated platform, the 'Depop of Dildos', known as 'Squeaky Clean', offers a safe space for selling your used, properly cleaned, and sterilized toys.
Whichever avenue you choose, just remember, cleanliness is next to godliness. Now, let's go make some money, my mischievous minxes!
Tiptoeing Around the Rules
My gorgeous deviants, while we're on this pleasure-fueled rollercoaster, let's not forget about the safety harness. Darling, it's crucial to do your homework and play by the rules of these platforms. Don't just dive in, paddle around and understand the regulations.
Keep it clean, keep it respectful. Whether you're buying or selling used toys, hygiene and safety should be your sexy little black dress – you never leave home without it! Remember, my loves, safe sex doesn't just happen between the sheets, it starts online too.
5. Donation – Passing the Torch: Gifting Your Retired Pleasure Makers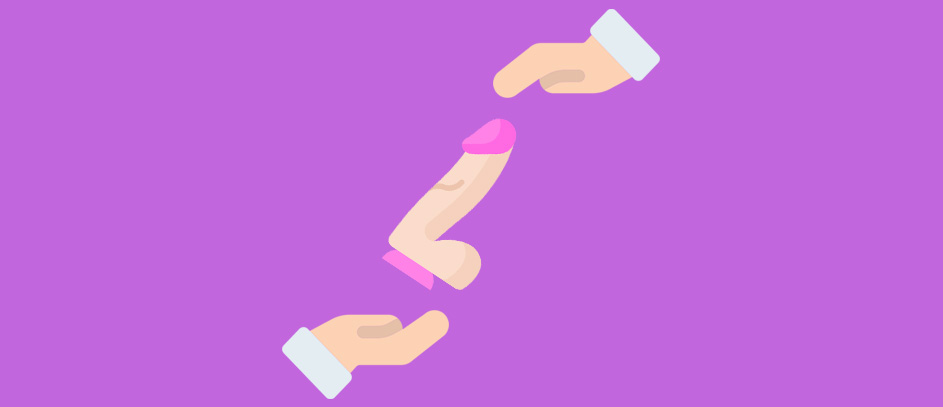 Hold on to your vibrating hats because you're about to discover something completely new: sex toy donations. Yes, you read that right, sweet peas. You can actually donate your old toys to organizations that will accept them with open arms (and maybe legs).
The Joys of Donation: How to Dispose of Sex Toys and Make Someone's Day
What better way to bid farewell to your favorite fun buddy than sending it off to a new home? It's a beautiful way to prolong its life. Of course, don't forget to give them a good scrub before sending them off.
Green with Envy: The Delicious Rise of Eco-Friendly Pleasure Toys
Have you heard the buzz? We're not just talking battery-powered fun here, but the buzz of the biodegradable kind! Blush Gaia unveiled a starch-based, biodegradable bullet vibrator all the way back in 2018. Then, Womanizer bounced into the action with a biodegradable clitoral toy in 2021. Talk about getting down and dirty!
Now you can choose from a range of pleasure props, from vibrators birthed from recycled materials to a solar-powered bullet that brings a whole new meaning to "hot and heavy". We even have a carbon-neutral rabbit hopping around, planting trees, and promising pleasure! This, my pleasure-seeking prodigies, is the future of how to recycle sex toys – it's all about sustainable satisfaction.
And They Lived Happily Ever After… Without Each Other!
Sweethearts, we've ventured into the tantalizing trenches of how to dispose of sex toys, and let me tell you, it's been one hell of a ride. From giving your old toys a new purpose to showing Mother Earth some love by recycling, passing your pleasure-makers onto someone new, or even making a pretty penny, we've got a pleasure-filled solution for every toy in your treasure chest.
Yes, I know, goodbyes are tough (and not in the delicious way we like), but remember, for every goodbye, there's an exciting hello around the corner. So, armed with the knowledge of how to recycle sex toys and more, go out there and enjoy yourself. After all, the end of one toy's tale is just the start of another's journey!
FAQs
Oh, darling, your toy has given you so much pleasure, and that's how you want to thank it? As much as it may seem easy, throwing your toys in the trash is not the most responsible way. Check out my guide on how to recycle sex toys – it's better for the planet and for your karma!
Absolutely, my dearest deviant! Cleanliness is next to godliness, even when parting ways with your playthings. You don't want nosy neighbors sniffing around it, do you now? So, before you dispose or recycle, give them a thorough clean.
Yes, my naughty knowledge-seeker, some toys are indeed more eco-friendly. Silicone, glass, and metal toys are often easier to recycle and more body-safe. So, when you're shopping for your next pleasure gadget, keep the end in mind. The Earth (and your future self) will thank you!