❯
Sex Ed
Jul/06/2023
Last Update: July 6, 2023
356
8 min read
Strap It, Lube It, Love It: The Ultimate Pegging Playbook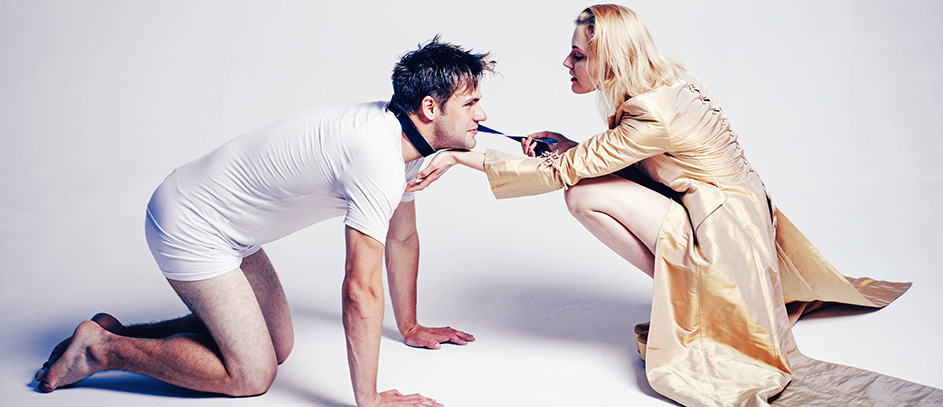 Well, hello, you delightful deviants! It's Lola, your favorite sexploration guide, and guess what we're playing with today? That's right, we're tiptoeing into territory that's pleasure-packed and maybe a tad daunting – pegging.
This sexcapade can be a real backdoor blast if you catch my drift. But remember, 'P' in 'pegging' is for 'Pleasure', not 'Petrified'. So, let's shake off those prudish panties and learn how to prepare for pegging. Get ready for a mind-blowing, bed-rattling journey that's sure to hit the spot!
What the Hell Is Pegging: Unveiling the Backdoor Secret
Let me shine a light on this backdoor delight. Picture this: a sexy gal, strapped with a dildo, ready to give her man a ride to remember. Yes, sweethearts, pegging is when a lady flips the bedroom script and gives her partner an anal adventure. It's a spicy salsa of role reversal, dominance, and submission.
Now, why on earth would you want to board this butt-ship? Aside from the electrifying frisson of the forbidden, pegging is your VIP pass to Pleasureville. In other words, say hello to the P-spot, darlings.
This little love nugget, when properly tickled, can send orgasmic shockwaves from your head to your happy feet. Learning how to prepare for pegging is akin to mastering the secret knock to the ultimate orgasmic speakeasy.
Fun for Everyone!
There's this silly myth that pegging is exclusively for gay or bisexual men. Bullshit, darlings. Pleasure is a one-size-fits-all affair.
Regardless of your identity or orientation, pegging promises an O-lympic sprint like no other. So buckle up, keep an open mind – and ass, for that matter – and get ready to skyrocket into an orgasmic orbit. You're in for a buttload of fun!
As for how to prepare to get pegged, it's a delicious trio of relaxation, talk, and bucketloads of lube. We'll drill down into this soon, pun intended.
Talk Dirty to Me: The Sexy Importance of Consent and Communication
If you're wondering how to prepare for pegging, let's kickstart with consent – the sexiest 'C' word. Picture it as a sultry striptease where every piece of clothing needs a cheeky 'yes'. Pegging is no surprise party. It's an exotic expedition that begins with a tantalizing 'Hell, yes!'.
Next up in our sex syllabus – communication. And I'm not talking about just whispering sweet-and-salty somethings into your partner's ear. It's about laying out your lustful blueprint – desires, fantasies, boundaries, even the little butterflies.
Wondering how to prepare for being pegged? Crank up that libido and engage in a sensual tête-à-tête with your partner. Plot out the course for your pegging pilgrimage together.
"Embracing the thrill of pegging is like opening a secret door to a playground of pleasure – it's all about taking the leap, one cheeky step at a time."
Red Light, Green Light: The Safeword Game
Having a quirky word can inject a sense of security and comfort into your pegging party. Pick something that's unlikely to slip out during your passion play, like 'cucumber' or 'marshmallow'. If things get a smidge too steamy, just utter the word to hit the pause button.
Tit for Tat: The Erotica of Feedback
Lastly, don't forget the orgasmic art of feedback! It's all about sharing your pleasure-packed journey. Are they stroking your sweet spot? Is the pace setting your world on fire? Perfecting your pegging prowess requires a sexy soiree of feedback.
Strapping in Style: Selecting Your Perfect Pegging Gadgets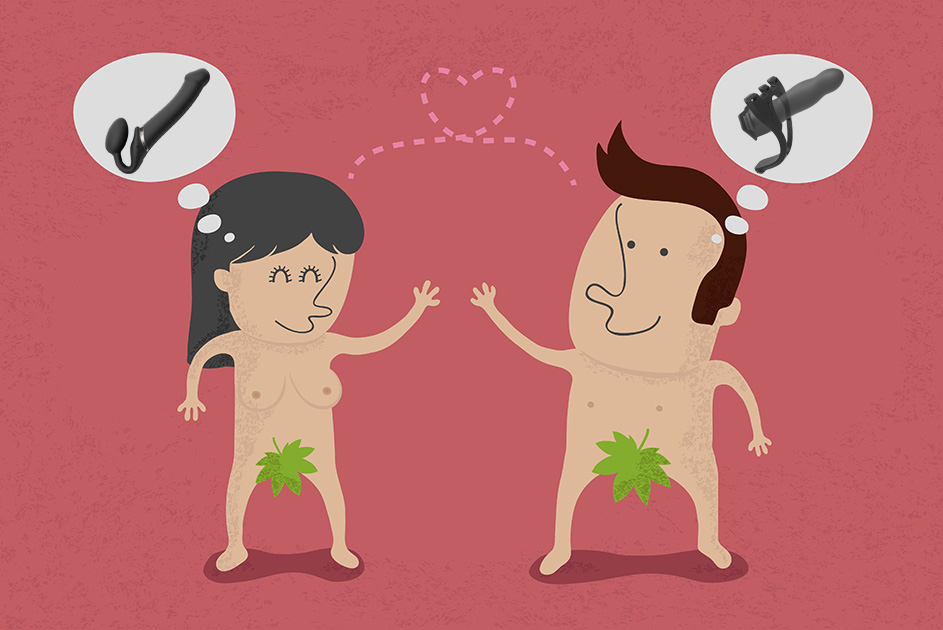 1. Finding Your Perfect Pegging Panties
When mastering how to prepare to get pegged, gear matters. Think of the harness as your new sexy lingerie – it needs to hug your curves but also leave room for breath (and other things). So, get ready to delve into the playground of straps, buckles, and O-rings. It's a shopping spree with a sexy twist!
2. Big or Small, Love Them All: Your Dildo Decree
The next station on your pegging prep journey is the good ol' dildo. Size and shape are your rulers here, sweeties. If you're new to this rear rodeo, starting small is the name of the game. Think of it as a sensual game of 'Chutes and Ladders' – start low and climb high. Begin with a petite, smooth charmer, and you can always welcome a beefier buddy as you gain confidence.
Moreover, darlings, when you're plotting how to prepare for pegging, remember that there's a tantalizing buffet of strap-ons to feast upon. Hollow, vibrating, or even the coy strapless ones – it's a delightfully daring selection. So go ahead, choose your pleasure chariot, and savor the ride!
3. Silk or Steel: The Tale of Textures
Now, my lovebugs, let's talk texture. The fabric of your phallic friend can dramatically spice up your pegging party. Silicone is the go-to belle of the ball – body-safe and easy to clean. But if you're feeling frisky, why not try glass, metal, or even the tantalizing touch of cyber-skin?
4. Slippery When Wet: The Lube Lowdown
Lastly, we can't forget about the unsung hero of anal amusements – lube, darlings! It's the magic carpet on your Aladdin adventure. Water-based lube is a safe maiden voyage, but don't shy away from other tantalizing tides. Just remember, in the land of pegging, there's no such thing as too much of this slick stuff.
Breaking the Backdoor: Your Step-by-Step Guide to Pleasurable Pegging
Step 1: Pre-Game Show
First on the list: warming those engines. Foreplay is the delicious appetizer before the main course. Consider it the sexy stretch before the marathon of pleasure that's about to ensue.
💡 PRO TIP: My sexy kittens, when it comes to how to prepare for being pegged, cleanliness is next to orgasmic. A good old anal enema a day or two before your pegging party can ensure a squeaky clean playfield. And on the day of the event? Slide in a butt plug, darling! It's like having your butler open the door for your guest - it helps get everything ready and relaxed. Plus, it adds a tantalizing touch of anticipation to your day. Now, isn't that a delightful tip?
Step 2: Dress to Impress
Time to strut your stuff in your chosen harness and dildo. Put on a little fashion show, get familiar with the feel and fit. Believe me, honeys, confidence in your gear is as sexy as a red-bottomed Louboutin.
Step 3: Lube Up
Lube – the unsung hero when you're preparing to get pegged. Apply it like you're at a wild foam party – both on your love wand and the backdoor. Remember, in the land of pegging, lube is the magic potion that makes everything smoother.
Step 4: The Art of Teasing
If you are still learning how to prepare for pegging, remember the golden rule: taking it slow. Start with a gentle massage, maybe a flirty finger or two to play. The goal is to relax the doorway, to make the grand entry as pleasurable as a VIP pass to a pleasure party.
Step 5: Let the Games Begin
Here comes the climax (pun intended)! The pegger should take the lead like a sensual tango, starting slow and seductive, gradually turning up the heat as the receiver slips into the comfort zone. Don't forget to keep the lines of communication wide open during this dance of pleasure.
Step 6: Aftercare Is Foreplay for Next Time
Don't underestimate the power of aftercare, my sweet sinners. Once you're done rocking each other's world, it's time to clean your toys and enjoy some post-play cuddles. Share a giggle, a compliment or two, and bask in the afterglow of your thrilling ride down the kinky lane.
So, there you have it, loves – your detailed, playful, and definitely cheeky guide on how to prepare for pegging. Now, go forth and conquer!
Bootylicious Playground: Tools for Tushy Training
When discovering how to prepare for being pegged, remember that your tushy isn't a racehorse; it needs some warming up! Thankfully, the sensual supermarket of sex toys has our booties covered.
Dainty Dildos: The Gentleman for Your Gem – Beginning your backdoor journey? A petite, smooth suitor can be the perfect gentle guide. An ideal 'first date' when you're learning how to prepare to get pegged.
Amorous Anal Beads: Your Naughty Necklace – Anal beads are like the pearl necklace of the pleasure world. They offer a delightful dance of sizes and the best part? You can take things at your pace. Think of it as a tantalizing tango with your behind!
Butt Plugs: Your Pert Posterior's Pal – If you're on the road to rear-end rapture, butt plugs are your playful roadside diner. They can assist you in getting accustomed to the sensation and can even join you on your daily errands for an extra sprinkle of spice!
✍️ Lola Lovegood recommends: The Vac-U-Lock by Doc Johnson, for example, is a real gem for those exploring pegging. It features a padded harness, three realistic dildos, 3 O-rings, two butt plugs of different sizes, and other goodies. For those who love a dash of luxury in their lewdness, the ShareVibe by Fun Factory is a couple's dream come true - it vibrates, darlings! Now, for those who enjoy some role-reversal kink, the Strap-On-Me Strapless Strap is a sassy alternative. It's comfortable, easy to clean, and can hold an array of dildos.
Last Lascivious Thoughts
And there you have it, my lusty lot – you now know how to prepare for pegging. Might look like Everest now, but remember, every summit is reached one naughty step at a time. And oh, the view from the top – totally worth every enticing effort. Just remember: safety first, consent always, and never forget to keep it orgasmically sexy.
Here's to unlocking hidden treasure chests of pleasure and embarking on saucy adventures into the wild unknown. Now, go ahead and get deliciously pegged, you ravishing rascals!
FAQs
The first thing you need to know is that communication is key. Talk openly with your partner about your desires, fears, and expectations. Then, pick the right gear. Start small, use plenty of lube, and take your time. It's not a race; it's a sensual exploration. Most importantly, relax and enjoy the journey!
The secret ingredient to a steamy pegging session is enthusiasm from both sides. Discuss it openly, learn together, and find out what turns you both on. Remember, it's not just about the physical act but also the psychological play. And don't forget – always, always keep it safe and consensual.
Rushing the process, sweetheart! Pegging is like fine wine, it gets better with time. Trying to rush can lead to discomfort and a less-than-stellar experience. Always start slow, use plenty of lube, and remember to listen to your body.