❯
Sex Ed
Jul/04/2023
Last Update: July 4, 2023
266
8 min read
Getting Flicky With It: 11 Clit-Tastic Tricks Your Partner Will Love!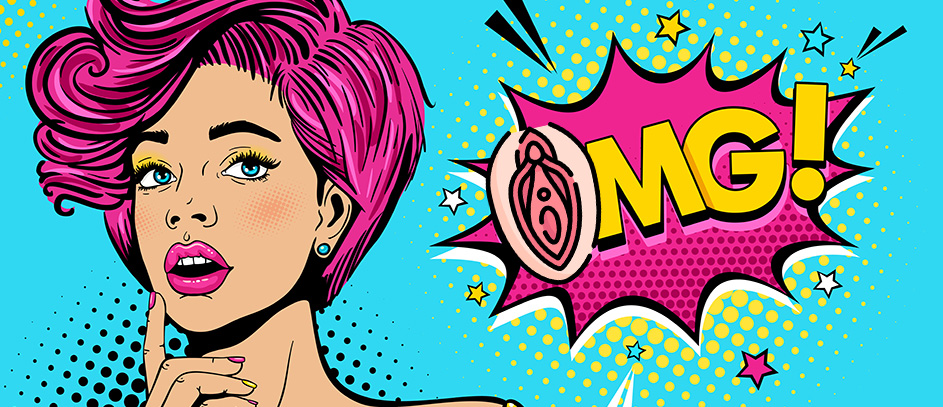 Alright, it's your favorite pint-sized pundit, Vlad the Not-Impaler, back with more intimate tidbits from the frontline of all things pleasure-related. Ask yourself this – who needs a humongous trouser snake to find the magic button? I sure don't!
That delightful love bud, the clitoris, is the key to unlocking pleasure paradise. Size? Bah! It's all about the saucy skills, my friends.
For this reason, we're about to spelunk into the abyss of 'how to stimulate the clitoris' to ignite your partner's pleasure like a 4th of July grand finale. Let's get the party started!
Clitorific Facts: Size Doesn't Matter, But Location Does!
It's time for some juicy facts about the most hallowed ground in Pleasureville – the clitoris. Packed to the brim with more than 10,000 throbbing nerve endings – twice the amount found in a pecker – it's like the Ferrari of the female pleasure scene.
You're likely wondering about the art of how to stimulate the clitoris. Let Vlad illuminate your path. Size isn't the ticket here, my dudes; it's all about the GPS coordinates.
Picture it as the red button that launches your lover into orgasmic orbit. Each woman's button is uniquely tuned, so some like their symphony slow and gentle, others prefer a quick, pulsating tempo.
So, when you set sail on your next erotic voyage, remember the clitoris is more than a stopover, it's the pulsating heart of pleasure and your compass to her delight!
The Clit 101: Your Pleasure Compass!
Now, where's this sensual Shangri-La, you might ask? It's tucked away at the apex of the V-spot, right where the inner labia unite. If you're contemplating how to rub the clitoris, consider it a mini pleasure joystick guiding you to her bliss.
However, don't be fooled by its size. The clitoris is the Tardis of pleasure centers; it's much bigger on the inside. What you see, the glans, is just the tip of the clitoral iceberg. The rest of the clitoris spreads out internally, reaching lengths up to 5 inches. You heard right, it's not just a pin on the pleasure map; it's a vast pleasure territory!
But here's the real deal – the clitoris isn't a scratch-and-win lottery ticket. Knowing how to rub the clitoris is a finesse game, not a kitchen scouring session. Treat it with the TLC it deserves, not like you're scrubbing off last week's spaghetti bolognese from your pants. Get to know her preferences, and you'll send her on the love rocket to seventh heaven!
"Remember, my friends, it's not the size of the wand, but the magic in it – and knowing just how to wave it for some clitoral razzle-dazzle!"
Warming Up the Engine: The Art of Clit Foreplay!
I'm about to set the stage for the sensual striptease of the senses – clit foreplay. Think of it as the teasing trailer before the pulse-pounding premiere!
Arousal is like a fine wine, it needs some time to breathe. So before you start Googling 'how to stimulate the clitoris,' get your lover's motor running. It's a tantalizing game of erotic explorers, where the voyage is just as delicious as the discovery.
Don't go in like you're rummaging for the toy at the bottom of a Cracker Jack box. The real question is, 'How to touch the clitoris' as though you're performing the ballet of the boudoir. You're not shucking corn here, my dudes; you're kindling a passionate inferno.
Technique #1: The Velvet Whisper
The first stop on the 'how to stimulate the clitoris' grand tour is the velvet whisper technique. Gentle as the touch of a butterfly's wing, this method involves light, barely-there strokes as if you're teasing an atomic particle off a Ming dynasty vase. This ain't a game of force, but the whisper-soft caress that lights up her neural pathways like a Christmas tree.
Technique #2: The Sensual Cartographer
In the vast, velvety landscape of pleasure, not all treasure is buried in X marks the spot. So, while mastering how to rub the clitoris, remember to chart the exotic territories beyond. Your fingers should saunter around, tantalizing her thighs, her labia, and the portal to paradise. Consider this wandering exploration the seductive symphony before the crescendo.
Technique #3: The Pleasure Percussionist
This technique swings the spotlight onto rhythm – envision it as the tap-dance of desire. With your eager digit, send out light taps on her clitoris like you're playing a sensual semaphore. This pulsating beat might just blast her off to an orgasmic orbit!
💡 PRO TIP: Always remember, dudes and dudettes, pleasure is a dialogue. Every woman is a unique sonnet, so what sends one to ecstasy may not tickle another's fancy. So, keep the lines of communication open, delve into discovery together, and transform the voyage to climax county into an enticing expedition.
Technique #4: The Clit DJ
Fear not, it's not about tearing up the dance floor, but about finding the irresistible tempo. Your digit is the DJ, and her clit is the dance floor. When exploring 'how to stimulate the clitoris' spinmaster style, gentle gyrations are your ticket to paradise.
Start at a languid pace, then mix up the beat and intensity as her body joins the dance. Remember, you're conducting a sensual serenade, not a mosh pit!
Technique #5: The Erotic Etcher
This maneuver calls for a deft touch and a daring imagination. Visualize your digit as a quill, etching an erotic sonnet on her most intimate canvas.
Your mission in 'how to stimulate the clitoris' as an etcher? Weave a mesmerizing tapestry of pleasure with your light, teasing strokes, creating shapes, glyphs, or patterns. Unleash your creative beast and pen her a pulsating poem that crescendos in pure, unadulterated bliss!
Technique #6: The Pleasure Pyro
Puzzling over how to touch the clitoris with a pyrotechnic twist? Conjure images of you spinning an old-fashioned safe dial or a vintage rotary phone. Your key to unlocking her pleasure chest? Gentle, unwavering whirling motions that ignite her passion like a firecracker!
Technique #7: The Sensual Snapper
Here, your digits morph into playful pincers, applying a hint of pressure on her pleasure button. Be as delicate as if you're picking up a priceless pearl from an oyster. The pressure from both sides can electrify the entire area, catapulting her to the orgasmic Olympus she's only fantasized about!
Technique #8: Unearthing Pleasure Tools at Home!
Did you know your home is a pleasure pantry packed with domestic delights? A pulsating electric toothbrush or a tickling feather duster can spice things up when wondering how to stimulate the clitoris. However, ensure all objects used are sparkling clean, safe, and approved by your playmate!
Technique #9: The Power-Palm
Your hand isn't just for holding; it can also be a pleasure provider. The heel of your hand can work wonders when learning how to rub the clitoris. Slide it across or press onto the hood, sending waves of ecstasy rippling through your partner's body!
Technique #10: Romping With Rhythm
Now, accomplishing clitoral stimulation during the throes of passion can feel like trying to crack a cryptic crossword while juggling flaming torches. But with Vlad, your sexual choreographer, you'll soon be commanding this carnal dance with finesse!
The 'Coital Alignment Technique' or the 'CAT' is a sex position where the focus is on grinding rather than thrusting. It's akin to performing a tango with your body, ensuring unbroken clitoral contact.
Technique #11: Switching Things Up
Juggling pressure, friction, speed, and angle can catapult your partner's pleasure into the stratosphere. The trick of knowing how to stimulate the clitoris isn't about maintaining a status quo; it's about shuffling things up and discovering her unique pleasure palate!
Toyland Titans: Stellar Selections for Clit-Connoisseurs!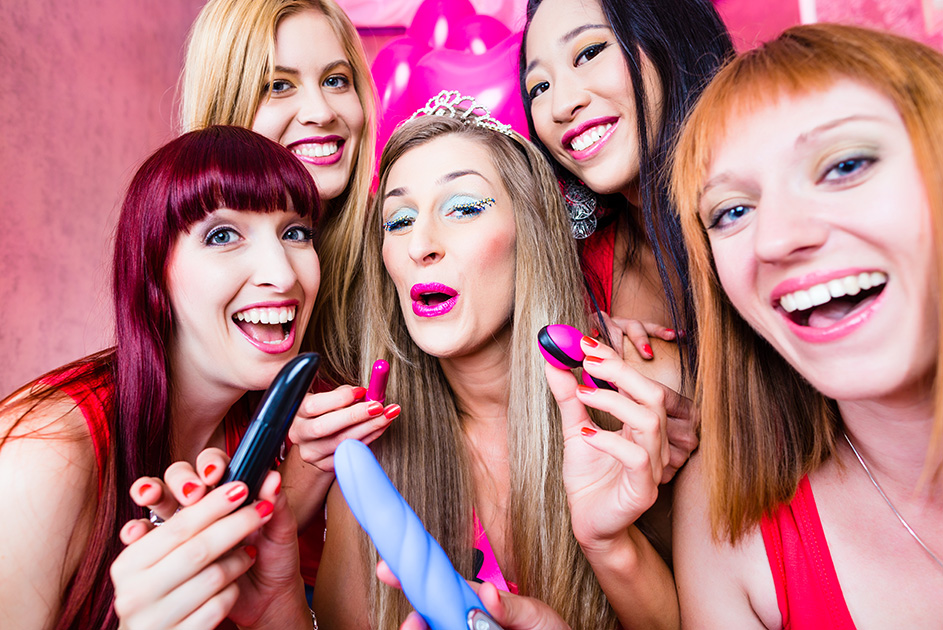 Ready to add some electric sizzle to your sensual samba? You're in the right place! Vlad, your erotic enabler, is here to open Pandora's box of pure pleasure – the wonderful world of sex toys. No judgments, no reservations, just a whole lot of fun and games. So, whether you're a rookie or a seasoned pro, grab your adventurous spirit, and let's dive in!
Bullet Vibrator – Leading the parade is the quintessential bullet vibrator. This petite pleasure projectile is a dream for precision fun. Consider it a sniper in the mission of ecstasy, delivering concentrated, potent vibrations precisely where you yearn for them. When pondering over how to rub the clitoris, nothing aces it better.
Rabbit Vibrator – Next in line is the rabbit vibrator – the prodigy of pleasure multitasking. It escalates ecstasy to unprecedented heights, delivering dual internal and external stimulation. It's a powerhouse of pleasure that will have your partner bounding in bliss!
Clit Suction Toys – This magical device replicates the sensation of oral sex, generating a suction effect that leaves the clitoris absolutely spellbound. Imagine a devoted tongue ready for action whenever the lustful whim takes you!
Dildo – Lastly, never underestimate the potency of a trusty dildo. This time-tested toy can bring the clitoris to dizzying pleasure peaks when wielded with finesse.
✍️ Vlad the Not-Impaler recommends: Well, folks, as your resident guru of naughty knick-knacks, I've got a few cheeky recommendations to share! Leading the pack is the Lelo Sila, a fantastic little number that uses pressure waves to have your clit singing operatic arias. Then we have the iconic Hitachi Magic Wand, a household name in clit-town for its powerful, rumbling vibrations. Lastly, let's not forget the ever-popular Womanizer Pro40, a truly luxurious choice with its divine stimulation technology.
Once You Pop, The Fun Don't Stop
Ladies and gents, it's a wrap! We've frolicked through the playground of clit joy, and I trust you've gathered some nifty tips on how to stimulate the clitoris. Always remember, this ain't a race; it's an erotic odyssey! Take your time – relish each instant, every caress. And like a culinary Picasso, keep tinkering with the ingredients until you hit the jackpot.
Until we meet again, keep your morale soaring, your curiosity piqued, and your sex toys ready for action. After all, when you're dealing with clitoral stimulation, the party never stops once the cork pops!
FAQs
Great question! Yes, many people with vaginas can achieve orgasm through clitoral stimulation. However, everyone is different, and what works for one might not work for another. It's all about exploration and finding what tickles your fancy or your partner's.
That's perfectly fine! The clitoris is super sensitive, and some people might find direct stimulation too intense. In that case, try indirect stimulation – stimulating the area around the clitoris or through the clitoral hood. As always, communication is key. Talk to your partner, understand their likes and dislikes, and you'll find your way to pleasure town!
As with any sexual activity, the golden rules are consent, communication, and comfort. Clitoral stimulation is generally safe, but it can be uncomfortable if not done correctly. Remember, the clitoris is highly sensitive; it's not a doorbell, so don't be jabbing at it! Start slow, be gentle, and always listen to your partner's responses.