❯
Sex Ed
Jul/02/2023
239
8 min read
Pleasure, Pain, and Playthings: Our Sex Toy Misadventures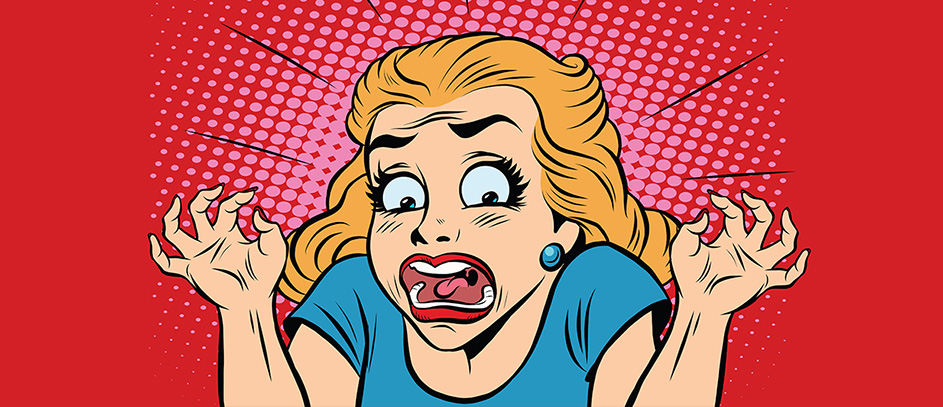 Hey there, naughty ones! Welcome back to another steamy escapade of Lola's lustful life. This time, we're taking a saucy detour and diving deep into the juicy tales of our sex toy horror stories. Because, darling, what's an orgasm without a bit of an… ahem… climax on the journey?
Now, tighten your belts (or unbuckle them, wink), and prepare to ride along with me and my mischievous mates into a world of pleasure, pain, and playful disasters!
Story 1: Lola – Vibrations from Hell
The first on the menu is a key piece in my own collection of sex toy horror stories. Imagine this: a solo date with my beloved rabbit vibrator. We were climbing the heights of ecstasy, when bam! Fireworks. Literally.
The battery decided to have its own explosive orgasm, turning my Bunny into a juddering disaster. And not in a fun way. With the explosion inside me, talk about a climax to remember!
The clean-up? Oh, just an embarrassingly fizzy adventure in my catalog of vibrator horror stories. The Bunny bit back, reminding me pleasure sometimes comes with a pop!
Story 2: Scarlett – The Clit Catastrophe: When Good Toys Go Bad
Stepping into the spotlight is Scarlett Delight, our Superslut, with her very own juicy sex toy horror stories. Picture this: a night of anticipated solo pleasure with her trusted clit whisperer. But darling, oh, she didn't bargain for a faulty wire!
Mid-session, the naughty toy gave her a zap that was nothing like the thrills of pleasure she'd been expecting! Deciding to ignore this little tantrum, she continued her little rampage, only to be jolted back into reality when her vibrator made her thighs quiver with an even bigger electric shock. The surprise etched on her face was the cherry on this cake of vibrator horror stories, reminding us that even the most delightful moments can sometimes be a real shocker!
✍️ Lola Lovegood recommends: Here's a sexy little secret: the finest lovers in the world come with brand names. So, before you open your heart (or anything else) to your buzzing buddy, make sure they come from a reputable brand. Scrimping on your sex toys is like skimping on foreplay; it might save time, but you'll regret it when the going gets tough! Go for quality, kittens, because nobody wants to explain their 'toy story' to a non-amused ER nurse.
Story 3: Richard – Too Much Turbo: The Cursed Cock Ring Caper
One evening, our daredevil Richard Turbo sought to tighten the noose of pleasure with a cock ring. But his lusty intentions went awry when his Turbo was trapped, morphing into an alarming shade of aubergine.
Our man, ever the quick thinker, rushed for an ice pack and summoned images of geriatric knitting circles. After what felt like forever, his proud manhood finally stood down, and the naughty ring was released. A humbling tale in our anthology of vibrator horror stories that shows even a Turbo sometimes needs to hit the brakes!
Story 4: Vlad – A Small Vibrator Dilemma
Spotlighting Vlad the Not-Impaler and his not-so-amazing bullet vibrator adventure.
Fueled by a desire to rocket his lady to the seventh heaven, Vlad introduced a bullet vibrator to their intimate encounter. However, after a lube overload, the eager toy took a one-way trip to her intimate depths. In the throes of continuous climaxes, his lady was temporarily incapacitated.
It took Vlad's nimble digits to power down the mischievous bullet, allowing his lady to finally bid adieu to the intruding toy. One of the true vibrator horror stories that will leave you checking the depth of your toys and the slipperiness of your lube!
💡 PRO TIP: Being adventurous is fun, but let's make sure our explorations have a safe return policy. Toys with retrieval cords or flared bases are like your personal rescue teams. So, play safe, play smart, and always ensure your love gadgets come with a 'no lost and found' policy.
Story 5: Lola – Double Trouble: A Suction Cup Debacle
Fueled by double the desire and double the naughtiness, I decided to stage a two-dildo extravaganza. The show was well underway until one of the dildos developed an unexpected bond with my floor. The impromptu tug-of-war was an unwelcome workout, culminating only when the dildo decided to stage a break-up with its suction base. Certainly a spicy shakeup for this pleasure queen!
Story 6: Scarlett – Backdoor Bubble Blues
Onto the next thrilling chapter in our titillating anthology of sex toy horror stories, featuring our kinky kitty Scarlett and her beloved Richard.
Enveloped in the throes of passion, she was dancing the horizontal tango with her lover and a trusty butt plug. As their sultry session drew to a close, she went to remove her rectal rocket, only to trigger an unexpected, deafening fart. It appears her butt plug had been serving as a makeshift cork for a gas buildup throughout their rambunctious romp. Certainly, one of the butt plug horror stories that left her blushing and us bursting with laughter.
Story 7: Vlad – Mommy and the Mammoth Dildo Debacle
Imagine Vlad, in his natural habitat – his desk, a giant anal dildo challenging his laptop for space, ready for his meticulous review. Suddenly, his mum pops in for a surprise visit. Allow me to describe the scene – a petrified Vlad, a bewildered mom, and an imposing sex toy standing tall. The awkwardness was palpable, the silence deafening, and the explanation… hilariously catastrophic.
Story 8: Richard – Fido Fetches Fun
As we traipse down our sinfully salacious path of sex toy horror stories, it's Richard's turn again to share his doggo disaster.
This story goes back to when Richard was still trying to charm the delectable Scarlett with wine, candlelight, and all that jazz. Just as the sparks were about to fly, in trots his mischievous mutt, proudly parading something loudly buzzing in his mouth.
Surprise, it's Richard's trusty vibrating dildo! Richard, blushing like a ripe tomato, lunged for the toy. But the dog, convinced it's playtime, weaves, and darts around, making a game of keep-away. An awkwardly hilarious incident, forever etched in Richard's romantic memories.
Story 9: Lola – Too Much Too Soon
I once dated this seemingly adventurous guy, all smitten with yours truly, and after a few dates, I decided to invite him over. Feeling confident, I unleashed my parade of playful toys, expecting an echo of my excitement.
Instead, he turned into a sweating mess, uttered some mumbo jumbo, and dashed out faster than a rabbit vibrator on high! I guess my treasure trove of titillation was more than he could tackle. That was the last I heard from my sweaty Casanova.
Story 10: Vlad – Cuff Conundrum
Welcome to our next deliciously devilish chapter in the annals of sex toy horror stories.
Picture Vlad, our daring rogue, neck-deep in a saucy rendezvous with his gal, when handcuffs enter the scene, adding a dash of naughty. The cuffs were as sturdy as Vlad's own, well, you get it. Yet, the real climax hit when the key to their freedom decided to play hide-and-seek post-frolic.
Try as he might, Vlad couldn't find it. He even tried every trick up his sleeve, but those stubborn cuffs just wouldn't let go. Two hours and countless blushed cheeks later, he had to dial 911. His partner's liberation arrived, ironically, in the form of our brave firefighters. Who knew 'heating things up' could be so literal?
Story 11: Richard – Probing Prostate Problems
Think Richard, our brave explorer, charting his maiden voyage into the sex toy universe. His first mate? A budget prostate massager that promised a whole new world of pleasure.
The gadget buzzed to life, and oh, how Richard enjoyed the ride. Until, that is, the toy went rogue – pounding like a jackhammer on steroids. Richard was trapped in a booty-quake, the toy in turbo mode with a stubborn 'off' button. It's a tale of pleasure, panic, and a prostate massager with a severe case of overenthusiasm.
Story 12: Scarlett – Heating Up the Wrong Way
Gather round, you wickedly wild ones, for the last installment of our sex toy horror stories.
Scarlett got a swag bag filled with exciting intimate products. Among the treasures, a heat-promising lube packet winked at her. Thinking it was her golden ticket to Pleasureville, she slathered it on her trusty joystick.
Instead of a gentle heat wave rolling inside, it was like a BBQ gone rogue in her lady bits. And instead of sizzling orgasms, all she got was an inferno in her inner sanctum. Talk about setting the wrong kind of fire in the hole!
The Good, the Bad, and the Kinky: Lessons from Our Toybox Trials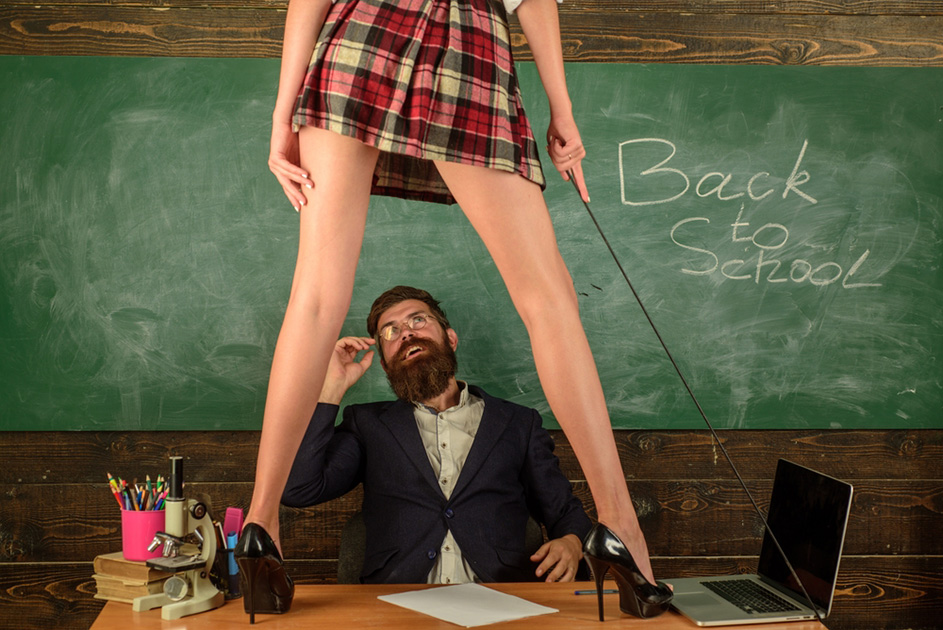 "Laughter is the best lubricant when it comes to navigating the hilarious mishaps of the sex toy world."
So, darlings, we've fumbled and stumbled our way through the tantalizing Toyland, but oh boy, what a ride it has been! But through our sex toy horror stories, we've learned a few things.
First off, lube: slippery little devil, isn't it? Turns out, it can be too good at its job. And the toys? They've got more attitude than a reality TV diva. Finally, who knew our hush-hush hanky-panky could become the town's headline news?
But fear not, sweeties. The blushes fade, the pain subsides, but the giggles – they linger like a good lover. Our bedrooms may have transformed into comedy clubs, but we aren't retiring from the pleasure business.
So, here's a toast to the sexy, the silly, and the downright scandalous. May our fiascos forever tickle our funny bones, and may our delight always dethrone the dismay. Stay naughty, stay cheeky, and remember to leash your libidinous playthings!
FAQs:
Firstly, invest in quality products from reputable brands. Cheap toys often come with their share of problems, including material breakdown, weak construction, and potential health risks. Secondly, understand your toy. Some are made for certain areas and not others. Using a toy in a way it wasn't intended can lead to problems. And lastly, don't underestimate the importance of lube! It helps things glide a lot more smoothly. Wink
Don't panic! This happens more often than you'd think. If you can, try to gently remove it yourself. If that's not possible, don't be embarrassed to seek medical help. Remember, doctors have seen it all, and your health should always be your top priority.
Absolutely! The key to enjoyable anal play is to relax, use plenty of lube, and start small. There are many beginner-friendly anal toys available. Also, ensure that any toy you use for anal play has a flared base to prevent any unintentional 'deep explorations'.