❯
Sex Ed
Jun/28/2023
Last Update: June 28, 2023
474
8 min read
DIY Delights: 20 Household Items to Upgrade Your Solo Sessions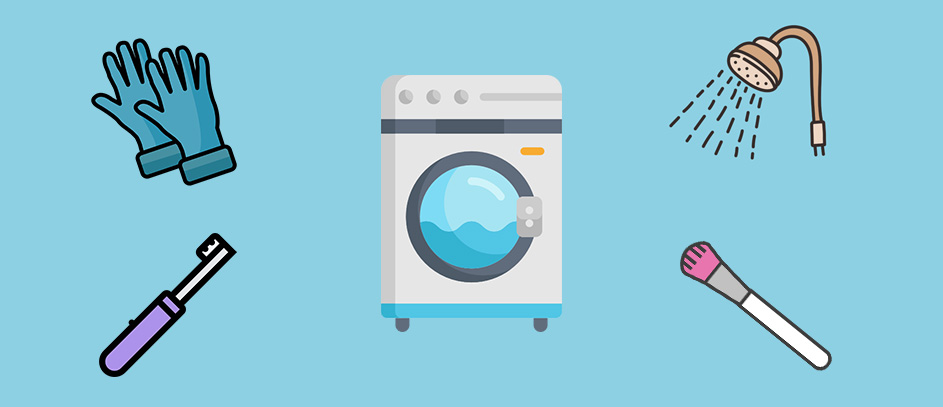 Well, hello there, you delectable delight-seekers! Your queen, Lola Lovegood, is back to take you on a racy romp through the tempting terrain of homemade sex toys. That's right, we're about to redefine DIY in the sauciest way possible!
You sly foxes have no doubt dabbled in a touch of improvisation when it comes to your steamy solo or partner sessions. But why stop there?
Let's plunge into the titillating territory of how to turn household items into homemade sex toys. Because when necessity comes knocking, it's usually wearing nothing but a suggestive smirk!
"Clear off those kitchen counters, give your grooming gadgets a seductive side-eye, and eye your furnishings with a newfound lust – they're about to serve a purpose that's hotter than a habanero in a heatwave."
Playing It Safe: Keeping Your Household Adventures Injury-Free
First off, not everything that beckons you with a come-hither look should end up in your goodie basket. While we're all here for the wild ride of how to make sex toys at home, let's not forget that safe pleasure is the best kind. That enticingly forbidden apple may be tempting, but sometimes it's rotten inside, capeesh?
Pick Your Pleasure Carefully
How to turn household items into homemade sex toys? A bit of imagination, a dash of courage, and a heaping spoonful of caution is the answer. But listen up, my bodacious bunnies: anything with sharp edges, fragile bits, or elements that could do a disappearing act inside you (ain't nobody got time for that!) should be avoided like a bad one-night stand.
Cleanliness Is Next to Godliness
Just as you wouldn't tumble between the sheets with a hottie who hasn't seen a shower in a hot minute, cleanliness is king considering how to make sex toys at home. Any item you deem worthy of your intimate attention should be spotless and primed for close encounters of the naughty kind.
Covering Up and Lining Out
Every thrilling quest needs the right armor – yes, I'm talking condoms, honey! Draping your DIY delights in this protective sheath can block any mischievous microbes from gatecrashing your private party. Keep the 'O's rolling in and the 'Oh no's' rolling out!
The Exit Strategy
Every exciting escapade needs a foolproof exit strategy. In other words, any item venturing into your secret chambers should have a reliable extraction plan, be it a sturdy string or a broad base. Trust me, darlings, playing hide and seek is a whole lot less fun when it's your insides doing the seeking!
When Life Gives You Lemons: 10 Ingenious Substitutes for His Toys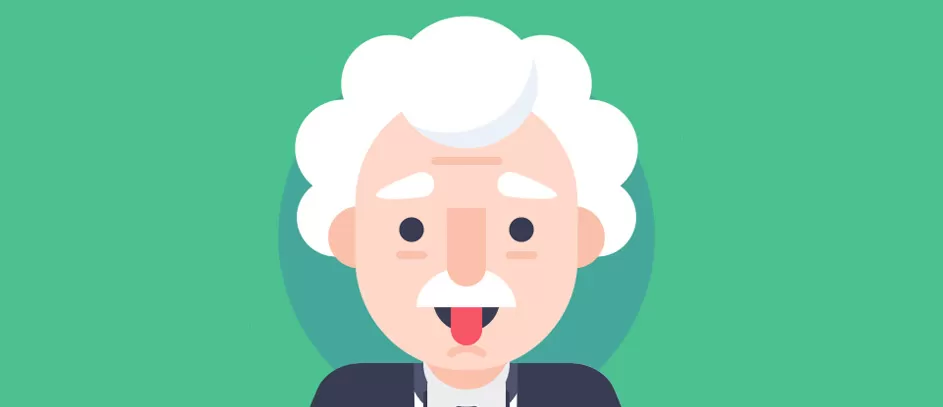 1. The Sleek Stroke of a Glove
Kick-starting our journey on how to make sex toys at home, we have the humble latex glove. Slip one on, get it nice and slick with lube, and prepare for takeoff! This homemade plaything promises a smooth ride that's just a glove's breadth away from reality.
2. Good Ol' Socks
Socks aren't just for toasty toes, my friends. Roll one up, slide in some lube, and behold your brand-new DIY toy! Go for the fluffy ones, trust me, they know how to treat a fella right.
3. Electric Toothbrush Magic
Step into vibration nation with your trusty electric toothbrush. This one is more than just a plaque-fighter, darling – it can also be a delightful down-there dancer. Just remember to clean it thoroughly! (wink)
4. The Exciting Electric Razor
Your electric razor (sans blade, please!) can be a spine-tingling adult toy. Its buzzing charm will have you humming a merry tune in no time.
5. The Popping Pleasure of Bubble Wrap
Bubble wrap, the simple stress reliever, can be a lot more than just poppin' fun. Layer it, slather some lube, and there you have it – an offbeat homemade sex toy that adds an exciting twist to your playtime. Just remember to clean up before the bubbles burst!
6. The Multipurpose Sponge
This one demands a tad bit of DIY finesse. Shove a couple of sponges into a plastic cup, drizzle some lube, and there you have it – a pocket-sized pleasure palace!
7. The Tantalizing Tie
Ties aren't just for tying up loose ends at work anymore. They can add a dash of risqué fun to your BDSM sessions (looking at you, Mr. Grey). Just ensure you've run them through the wash before your next power meeting.
8. The Tempting T-Shirt
Wanna know how to make sex toys at home? Your everyday T-shirt, when rolled tighter than a yoga mat, can make for a cozy stroker. Added bonus: it's a breeze to clean up.
9. Pillow Pleasure Cruise
Body pillows aren't just for those cozy cuddle sessions on chilly nights. With a dollop of lube and a hint of pressure, these fluffy beasts can morph into homemade sex toys that sail you straight to Pleasure Island.
10. Hair Bands and Scrunchies
Your partner's hair ties or a scrunchie, dare I say it, can be turned into an on-the-fly cock ring. Just make sure it's not too tight – we're aiming for pleasure, not a trip to the ER!
Upcycling at Its Finest: Discovering 10 Secret Pleasure Troves for Her at Home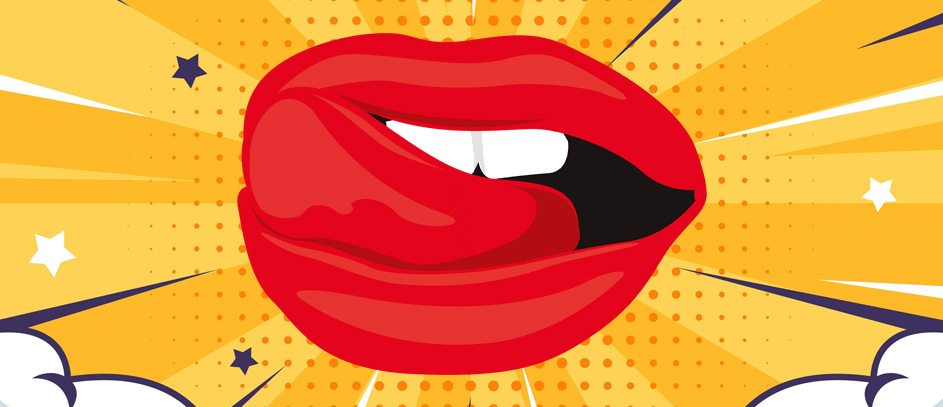 1. Spoonful of Kink
Bring out your inner kink goddess with a simple wooden spoon. This unsuspecting kitchen utensil can be a delicious addition to your BDSM playtime. Just remember, darlings, it's all about safe, sane, and consensual fun!
2. The Magical Massaging Shower Head
A shower head can provide an amazing sensation for ladies (as our water bills painfully point out every month). Simply let the pulsating water work its magic, and you'll soon be singing praises in the shower.
3. Towel Tease
Who knew bath-time could be so exciting? Roll up a small towel, slick it with some lube, and voilà! You've got a homemade sex toy that knows just how to rub you the right way.
4. The Soothing Cucumber
Mother Nature, you saucy minx! If you want to learn how to make sex toys at home, a cucumber can be the answer. Sheath it with a condom for safe play, and enjoy the ride.
5. The Bouncing Washing Machine
Ever thought of mixing pleasure with chores? The rhythmic vibrations of a washing machine can have you riding the spin cycle to ecstasy.
6. The Delectable Hairbrush Handle
Many hairbrush handles can double up as a perfect G-spot wand. Choose one that's smooth and firm, suit it up with a condom, and prepare for a brushing experience that won't leave you tangled.
7. The Handy Makeup Brush
A soft makeup brush isn't just for highlighting your cheeks. Its delicate touch can highlight your down-below delight, leaving a trail of trembling ecstasy.
8. The Refreshing Face Roller
Face rollers aren't just for your cheeky skincare routine, ladies. Consider it as a DIY sex toy, and watch as it turns into your personal Chillville Express. Its smooth, icy surface gliding over your skin can spark a frosty fiesta of shivers.
9. The Sizzling Spoon
A spoon, cooled or warmed, can take you on a delightful exploration of temperature play. You'll be stirring up more than just your coffee!
10. The Pulsating Smartphone
Your smartphone can serve as more than just a social device. Slip it into vibrate mode, cocoon it in a clean wrap, and prepare to receive a call from PleasureVille. Candy Crush has nothing on this game!
✍️ Lola Lovegood recommends: As the queen of the pleasure playground, I have some personal favorites when it comes to homemade sex toys. For one, a well-cleaned and capped electric toothbrush works wonders for some tantalizing clitoral stimulation, especially during a steamy bath. And for our bicurious darlings, a clean, silicone spatula (with a flared base, of course) can serve as an intriguing anal probe. Remember, it's all about creativity with a touch of caution, honey!
Double the Fun: 5 Easy Household Hacks for Couples Stuck at Home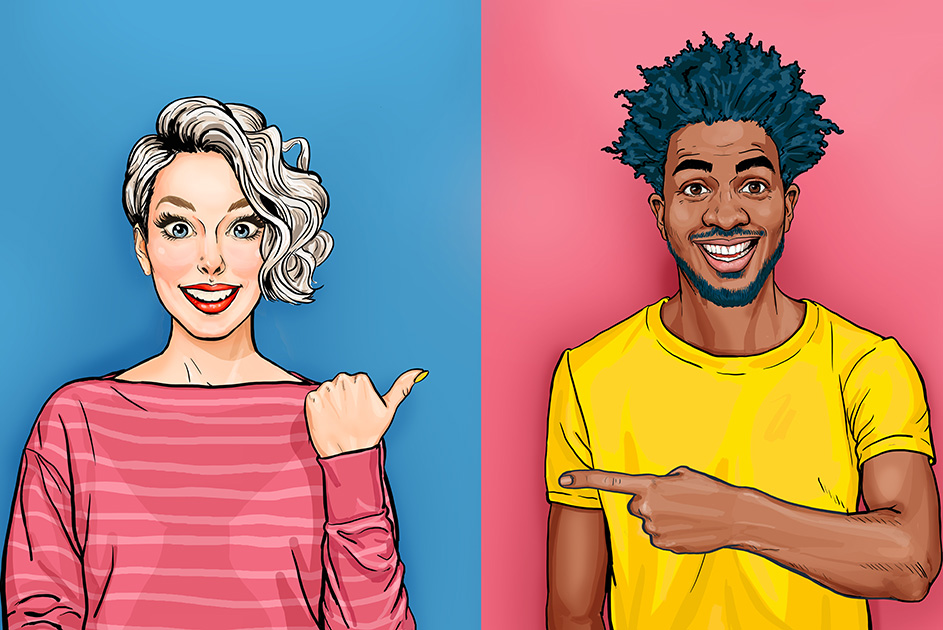 1. Shower Power
The shower isn't just for singing; it's a private water park. So slide into play with slick soap and a pulsating shower head – it's a splashing good time for both!
2. Tickling Feathers
A simple feather duster isn't just for dusting off your shelves, lovelies. Tease your partner into a fever pitch with this ticklish homemade sex toy. It's light as air but heavy on the pleasure.
3. Slip Into Silk
Your silk scarves or ties aren't just fashion accessories. Convert these smooth sinners into blindfolds or restraints, stimulating your senses while adding a dash of mystery to your play.
4. Ice-Cold Love
Your silk scarves or ties aren't just fashion accessories. Convert these smooth sinners into blindfolds or restraints, stimulating your senses while adding a dash of mystery to your play.
5. Edible Delights
Time to turn up the heat in your kitchen and bedroom, darlings! Drizzle each other with your favorite delicious delights, and let the tasting begin. Just remember – keep it sweet, safe, and savory!
💡 PRO TIP: Sensory deprivation can amplify your pleasure tenfold. Use a soft silk scarf or a sleep mask as a blindfold. When one sense is removed, the others heighten, making every touch, whisper, and taste all the more exhilarating. And remember, whether you're using store-bought or homemade toys, communication is key. Always check in with your partner, respect their boundaries, and be open about your desires and comfort levels.
All Work and No Play? Not in This House!
And there you have it, my naughtily inventive comrades – your very own crash course on how to turn everyday knick-knacks into tantalizing homemade sex toys! Bet you never realized your humble abode was a veritable Pandora's box of pleasure possibilities, huh? From the spatula in your kitchen to the scarf in your closet, every nook and cranny is bursting with a naughty secret waiting to tickle your fancy.
All it takes is a sprinkle of imagination, a dash of daring, and voilà – your home turns into an adults-only amusement park! But always remember – safety first, consent always, and fun is non-negotiable. Now, off you go, my pleasure pioneers. Explore, create, and let the wickedly wonderful games begin!
FAQs
Excellent question, darling! While learning how to turn household items into homemade sex toys can be a fun and exciting adventure, safety should always be your top priority.
It's crucial to ensure that any items used are clean, free of sharp edges, and won't break or get stuck. Always consider the material of the item, and remember, it's a good idea to use a condom over any homemade toys for extra safety. After all, pleasure is best when it's safe, right?
Sharing is caring, but not when it comes to homemade toys, my love. For health and safety reasons, it's best to keep your DIY playthings to yourself. If you do decide to share, ensure you're using a new condom each time the toy is used. Keep the good times rolling, but safety first!