❯
Sex Ed
Jun/26/2023
Last Update: June 27, 2023
287
8 min read
Big Fun With a Little Guy: Best Positions for the Less-Endowed!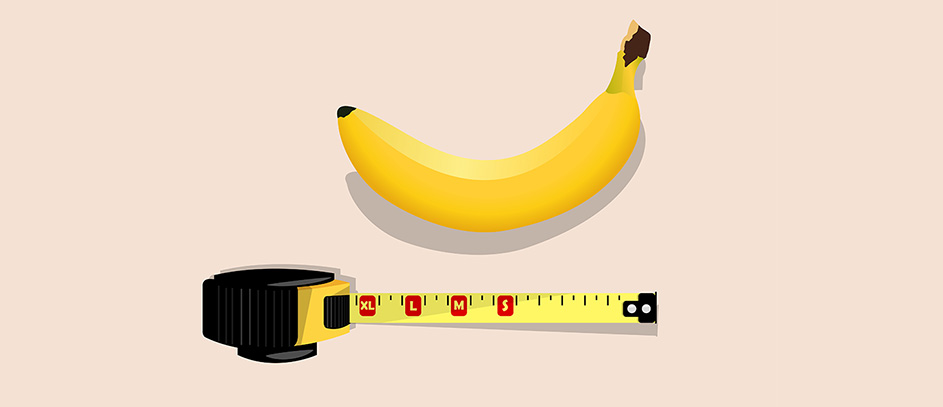 Alright, all you cocktail weenies! Vlad here, the proud lord of the 4-inch realm. So, we're rocking microphones rather than boom sticks in our briefs, eh? But who said we couldn't orchestrate a big bang in the bedlympics?
Buckle up, comrades, as we're about to thrust into the realm of sex positions for guys with a small penis. We might not be hosting anacondas in our trousers, but hey, we've got all the hiss. Prepared for the mini-mes to churn out some maxi magic? Let's sausage roll!
Little Wonders: Unraveling the Small Penis Mystique
Alright, let's address the pecker in the room – what's considered a small penis? On the medical spectrum, we're talking about anything less than 3 inches when at full mast. But screw those clinical confines! In the world of Vlad, whether you're a mini-bratwurst or a full kielbasa, you've got a VIP pass to the party.
Small but Mighty: How Sex Is Different with a Small Penis
So, how does bumping uglies change when you're packing a pint-sized pole? Well, anyone claiming it's a total disaster is seriously underestimating the power of our petite pricks. With a sprinkle of daring and a shot of imagination, we can turn the sheets into our personal Playboy mansion. Believe it or not, there are some steamy sex positions for guys with a small penis that let our little guys shine, bringing the heat just as well as the big bratwursts.
"Embrace your size, lads! There's a whole world of pleasure to be unlocked with these game-changing sex positions for guys with a small penis!"
The Nitty-Gritty: 10 Best Sex Positions for a Small Penis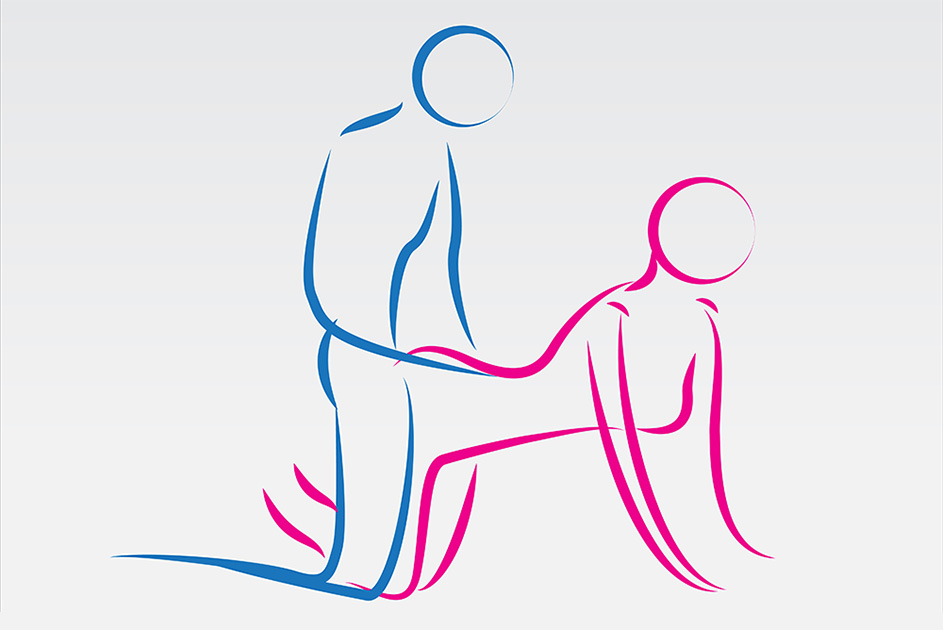 1. The Mighty Spoon: A Perfect Fit for Petite Phalluses
Picture this: you're snug behind your partner like a spicy spoon in a soup bowl. Your love dart is tucked neatly inside her, with your hands free for a wander. You could be tracing her curves, teasing her peaks, or tangling in her hair as you please. The key here is to match her tempo, delivering consistent, precise jabs rather than attempting the drill-to-the-center-of-the-earth approach.
2. The Rear Rampage: Maximizing Pleasure with Minimized Length
Doggy style has always been a crowd-pleaser, and this variation is one of the perfect sex positions for guys with a small penis. Your partner arches over the edge of the bed, couch, kitchen counter, or wherever the mood hits you. You take her from behind, the view nothing short of a Renaissance painting. You're hitting all the right spots, making your mini-me feel like a magnificent monster.
💡 PRO TIP: Remember the magic of angles, lads! Small dicks can be precision tools when used right. Try aiming your penis towards her G-spot (that's about 2 inches inside the front wall of her vagina). It'll feel like you've found the secret level in the game of sex. Experimenting with pillows under her hips or your butt can help you find the perfect angle in most positions.
3. The Right-Angled Romp: Small Packages Delivering Big Surprises
It's like spooning, but with a twist. You're both lazing on your sides, but she's draped over you like a sensual blanket. Your pocket rocket gets the perfect launch angle, targeting her treasure spot with military precision. Her upper body is free to roam, letting her play with her breasts or clit as you thrust.
It's a position that invites slow, sensual lovemaking, but with a bit of acrobatics, it can lead to some wild action. It's the underdog surprising everyone in the race for the best sex positions for men with a small penis.
4. The Tight-Knit Missionary: Because Size Really Isn't Everything
It's the old classic, the faithful friend, the go-to grind. Plus, it's one of the best sex positions for a small penis.
She's on her back, knees bent, and you're right there in the thick of it. Your tiny titan may not reach the furthest depths, but it hits the front wall of her vagina, potentially stimulating her G-spot.
Not only are you bringing the heat with your pocket rocket, but your entire body is in on the game. Your chest rubs her nipples, your pelvis grinds her clit, and your mouth? Well, that's free for all kinds of devilish deeds. Not to mention, the eye contact that can go from sultry to sweet in a second.
5. The Fluttering Butterfly: Making the Most of Every Centimeter
This is where the bed's edge becomes your naughty little accomplice. She's laid out like a feast, legs spread out like wings, and you're there, standing tall or kneeling mighty, ready to plunge in. This angle allows even the smallest soldiers to go deep.
She can swing, twitch, lift, or lower her legs for maximum pleasure. Her clit, nipples, and your balls are all within easy reach, making it a highly pleasurable position among the best sex positions for men with a small penis. And let's not forget, you've got the best view in the house, my friend!
6. The Terrific T: Small Peckers Packing a Punch
You're coming at her sideways while she's lying back, legs flung wide. It's a buffet of pleasure that gives her the 'filled-up' feeling and gives you the chance to go deep. Plus, hands-free for both of you to explore, tease, and please.
7. Sky-High Reverse Cowgirl: Small Stallions Breaching the Heavens
Reverse Cowgirl is already a wild ride, but prop a pillow under your hips, and you're not just riding; you're soaring. This is one of the best sex positions for guys with a small penis who love the sight of a bouncing booty.
She's on top, facing your toes, and you're in her grip like a lucky cowboy at a rodeo. As she bounces, your little champion seems to grow in her embrace. Feel free to reach around to play with her pearl or grip her waist to guide the rhythm. You might be riding a pillion, but your little man feels like a leading stallion.
8. The 'Prone Bone': Making the Most of the Tight Squeeze
This is the perfect recipe for those who love a snug fit. Your partner lies belly-down, feet pressing together like a clamshell. Tuck a pillow beneath their hips, and you've got the gateway to paradise.
You're coming in hot from behind, your body a heated blanket over theirs, owning the space. The squeeze will have your petite pecker feeling like a Titan, and you can wrap your arms around them for extra intimacy. There's no need to hush here; let your dirty whispers be the soundtrack of this sensual dance.
9. Thighs to the Skies: Pint-Sized Poles Hitting Peak Pleasure
For those of you rocking the compact cock, here's a position to make you feel like you're exploring cavernous depths. Your partner is on her back, legs reaching for the stars, thighs practically hugging her chest.
You're the explorer, diving in with her legs as your safety harness. Her body is your landscape, and oh, what a sight! It's definitely one of those sex positions for guys with a small penis that has you feeling like a deep-sea diver.
10. The Full-Body Grind: Small Men, Big Moves
Want to feel like every inch of you is pleasing her? The Full-Body Grind is your ticket to bliss.
Sit on the edge of a sturdy stage and let her take the spotlight, straddling you. She grinds, you thrust, and every bit of you is touching, teasing, pleasing. Your small soldier is going all in, while your pelvis plays with her magic button. It's one of the perfect sex positions for men with a small penis to show they can bring the big O.
Pint-Sized Playbook: Unleashing the Potential of the Petite Pecker
Listen up, my small-dicked brethren! We're not playing by the big boys' rulebook. We've got our own playbook of sex positions for guys with a small penis, and let me tell you, it's a doozy.
First Up, Foreplay
Warm her up until she's hotter than a two-dollar pistol. Make her beg for your bite-sized boner. Then dive into the delightful depths of diversity.
Keep Her Guessing
In terms of sex positions, variety is key. From the thighs-to-the-sky to the full-body grind, mixing it up will keep things spicy.
It's Not All About Penetration
Don't get hung up on the idea that sex equals penetration. Dive into her pleasure pearl, bring out the toys, and make her squeal with delight. The goal isn't to impale her but to make her see stars.
✍️ Vlad the Not-Impaler recommends: Alright, here's the good stuff - the toys that'll make your soldier stand tall. I cannot rave enough about cock rings. These magic circles of love not only keep you harder for longer, but many come with attachments that can vibe against your partner's clit during penetration - talk about a win-win! And for the daring, penis sleeves are great, giving you some extra girth and length for a different feel. Just make sure you're using plenty of lube with these bad boys for the smoothest ride.
The Art of Small Talk
Communication is key when implementing the sex positions for men with a small penis. Ask her what makes her wild, what has her toes curling. And remember, strut your stuff with confidence. You may not be the biggest but show her you're the baddest.
Signing Off with a Short and Sweet Salute
Alright, my small-dicked soldiers, you're now armed with an arsenal of sex positions for men with a small penis. Remember, it's not about the size of the wave but the motion in the tiny, tiny ocean. Embrace your mini member and strut your stuff. Use these positions to become a legend in the bedroom.
So go forth, small soldiers, and make every inch count. You've got the knowledge, you've got the moves. Now go out there and show her just how big a small penis can feel!
FAQs
I feel ya, buddy. The first step is accepting and loving your body as it is. Confidence, believe it or not, is one of the biggest turn-ons. Own what you've got and learn how to use it. Try out the sex positions for men with a small penis that we've talked about, practice, and remember – the goal is pleasure, not just penetration.
Some positions might be trickier, sure, but impossible? Nah. It's all about finding what works for you and your partner. Experiment with different angles, use pillows to prop yourselves up and don't be afraid to get creative. There's more than one way to skin a cat, or in this case, please a pussy.
There's a lot you can do, mate! Many sex positions for guys with a small penis allow for deeper penetration. Positions where your partner's legs are pulled closer to their chest or where they're bent over can allow you to reach deeper. Plus, don't forget about toys – a dildo or a sleeve can provide some extra depth during foreplay or sex.