❯
Sex Ed
Jun/12/2023
Last Update: June 12, 2023
859
8 min read
Equalizing Pleasure on the Sex Battlefield: How To Close The Orgasm Gap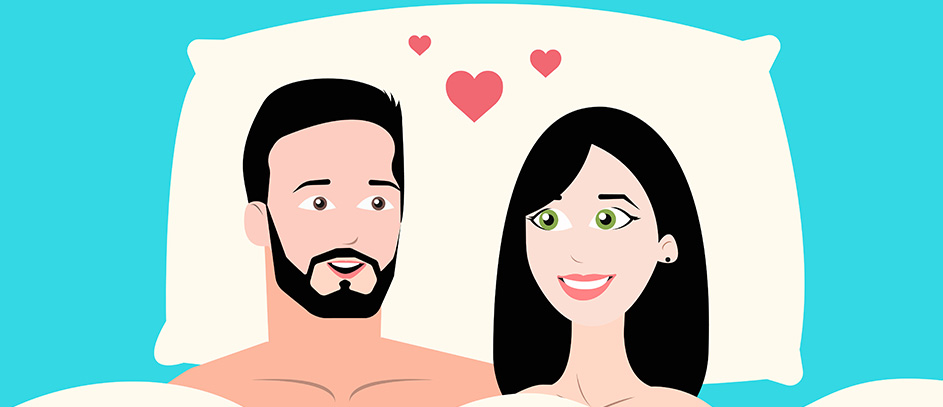 Hello, lovers and thrill-seekers! Ever scratched your head in the afterglow, wondering why your partner's fireworks fizzle while yours are exploding in technicolor? Or why do your sexcapades sometimes feel like a one-person show? Brace yourselves, my darlings, it's time to strip down to the naked truth about the sly and sultry imposter known as the orgasm gap.
"What is the orgasm gap?" I hear you murmur amidst the sheets. It's the steamy drama where some lucky devils are enjoying regular trips to the seventh heaven, leaving others stuck on the launchpad.
Why does it matter? Simply put, sex is a two-way street, or three or four, depending on your Friday night plans. And every pleasure pilgrim deserves a ticket to paradise, not just a postcard view.
The spicy bit? There's a secret recipe on how to close the orgasm gap, involving a dash of adventure, a pinch of toys from Lola's secret stash, and a good dollop of juicy pillow talk. Are you strapped in for this tantalizing voyage?
The Grand Canyon of the Bedroom: The Pleasure Chasm
What is the orgasm gap, really? Picture this: You and your partner are in the throes of passion, both boarding the steamy express to Climax City. But uh-oh!
Only one of you is making it past the velvet ropes into VIP, while the other's left cooling their heels outside. That, my lascivious lovelies, is the orgasm gap – the Grand Canyon in your love nest, wedging a divide between 'Oh yes!' exclamations and 'Oh no!' letdowns.
Now, this titillating fissure isn't all about the bump and grind. It's a tangled burlesque of societal expectations, bedroom dynamics, and a lack of naughty know-how that hoists this gap sky-high.
Maybe you've had those instances where you're a roaring Ferrari, while your partner is a Sunday driver in a vintage Beetle. The secret sauce in figuring out how to close the orgasm gap is appreciating these differences and then harnessing them for mutual pleasure.
"In the carnival of carnality, closing the orgasm gap isn't just about fairness, darlings – it's about crafting a symphony of satisfaction where every note, every climax, is a harmonious blend of mutual ecstasy."
Pleasure Pirates: The Unseen Forces Hijacking Your Climax
Alright, my tantalizing temptresses and torrid troubadours, we've sketched out the answer to "What is the orgasm gap?". Now, let's unlatch the corset and plunge into the factors stirring the pleasure pot.
1. Societal Expectations: The Bedroom's Sneaky Gatecrasher
From the moment we popped into this world, social norms have been whispering sweet lies into our ears about the so-called 'rules' of satisfaction. We've been served tales of gallant knights having all the climactic fun while the damsels politely wait their turn. But, my scintillating friends, who wants a dull old fairytale when we can have an electrifying saga?
So, if you're scratching your head over how to close the orgasm gap, start by booting out these sneaky gatecrashers. In Lola's realm, we usher in candid communication, shared delight, and a pleasure feast for all!
2. Psychological Factors: The Passion Pixies
Our minds are the grand conductors of our sexual symphony. But sometimes, they shelter a gaggle of mischievous pixies stirring the pot of doubt, insecurity, and performance angst. These pesky critters can throw a cold blanket over our sizzling desires.
But fear not, my daring darlings! Openness and heartfelt chats about our longings and worries are the pixie repellant we need. Share your carnal fears and burning desires with your partner, for a problem shared, is a climax doubled!
3. Physiological Factors: The Bodacious Body Bandits
Bodies, much like our favorite pleasure toys, come in all shapes and sizes. And each one has its unique path to the land of 'Oh yes!'. Some require an extended dance of seduction, and others get their kicks from a certain touch, a particular rhythm. Here's where the game gets interesting.
Get under the hood, explore every nook, cranny, and hidden treasure of your body and your lover's. This intimate knowledge, my titillating treasure hunters, is the ultimate map to bridging the orgasm gap. Now, isn't that a delectable expedition you'd want to embark on?
Pleasure Pioneers: Charting the Course to Mutual Climaxes
Alright, we've identified the pleasure pirates that deepen the orgasm gap. Now, let's cock our hats, tighten our corsets, and embark on a sultry safari to bridge it.
1. Talk Dirty to Me: Unleash the Power of Pillow Talk
If you're wondering how to close the orgasm gap, let me let you in on a secret: your mouth is good for more than just lascivious liaisons. Open and honest bedroom banter can grease the wheels of your pleasure train and have it running smoothly toward Satisfaction Station.
And feedback? That's not just for your boring office meetings. In the throes of passion, gentle guidance can turn a good time into a mind-blowing one!
2. Erotic Explorers: Embark on a Carnal Cartography Adventure
Our bodies are tantalizing treasure maps, teeming with secret spots and hidden pleasure caches. Take a lusty lantern and embark on a discovery mission. Decode the delightful complexities that can send each of you over the edge into the realm of 'Oh Yes!'.
3. Foreplay Fanfare: The Scenic Route to Climax City
Closing the orgasm gap often involves relishing the journey, not just gunning for the destination. Think of foreplay as a gourmet appetizer before the main course. Savor it, extend it, and watch as it whets the appetite for a grand finale that leaves everyone panting for more.
💡 PRO TIP: Here's a juicy morsel from Lola's secret diary of delightful debauchery - the golden nugget of sensuality: patience! We live in a world of quick fixes and instant gratifications, but the bedroom is one place where the tortoise always beats the hare. Remember, it's not a race to the finish line, it's a sensual saunter through a garden of delights. It'll not only help to close the orgasm gap, but it can also lead to a deeper connection and, most importantly, a whole lot of fun!
4. Posture Prancers: Spice Up Your Bedroom Ballet
Get adventurous, darlings! A new position can tilt the orgasm scales in your favor. Twirl, flip, contort – the boudoir is your stage, and your bodies are the star performers. Find the sensual sonnet that strikes a chord with both of you, and watch as the ecstasy escalates.
5. Self-Love Soiree: Show, Tell, and Moan
My audacious allies in pleasure, let's not forget the steamy spectacle of mutual masturbation. It's more than a sultry striptease of self-satisfaction. It's an erotic education, a sneak peek into the pleasure chronicles of your bodies.
Share this intimate spectacle, reveal your pleasure paths, and watch as this shared journey brings you closer to sealing the orgasm gap. So, are you ready to embrace this delicious dance of delight and wave goodbye to the orgasm gap?
Your Toolbox of Titillation: Toys to Topple the Gap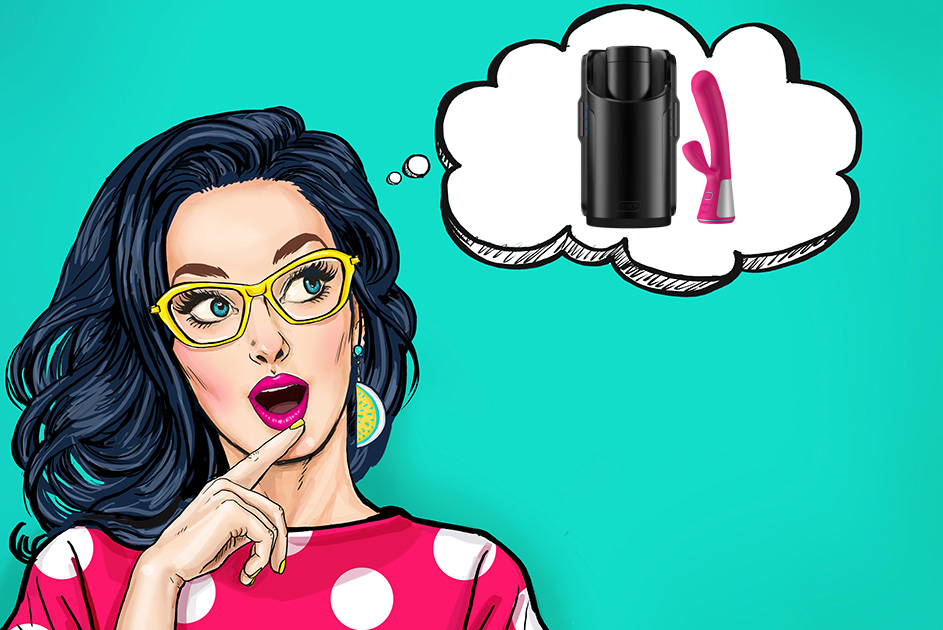 1. Vibrators: The High-Frequency High
When wondering how to close the orgasm gap, vibrators stand tall and proud like pleasure-packed superheroes. These versatile vibrational virtuosos deliver the delectable dance of delight that sends many women (and men, don't you dare forget!) rocketing to the moon and back.
2. Couples' Toys: Double the Fun, Half the Gap
Darlings, couples' toys are the delicious secret to mutual pleasure. Be it a cock ring with a teasing tickle or a remote-controlled bullet vibrator that puts your partner in the driver's seat, these tantalizing trinkets transform your trysts into a treasure trove of shared climaxes.
3. Anal Toys: The Backdoor to Pleasure
Don't shy away from the backdoor! Anal toys like prostate massagers, beads, and plugs are your pleasure passports to an untamed wilderness of delights. They're the unsung heroes in the epic tale of how to close the orgasm gap.
4. Dildos: The Old Guard of Orgasmic Glory
Dildos are the steadfast sentinels of sex toys. They may be part of the classic cadre, but don't you underestimate their prowess! They are the tireless pleasure soldiers in our orgasmic army, standing ever-ready to do their duty in closing the orgasm gap.
So, my love-struck legionnaires, don your pleasure armor, select your weapon of choice from this titillating toolbox, and let's wage war against the orgasm gap. It's time to unleash the orgasmic onslaught and ensure that every climax is shared, every moan matched, and every pleasure peak scaled together! Are you ready to join the ranks of the pleasure pioneers?
✍️ Lola Lovegood recommends: Let's peek into Lola's magic crate for some toy-rrific recommendations. To start, I'd vouch for the magnificent 'Hitachi Magic Wand Rechargeable'. With its deep, rumbly vibrations and flexible head, it's like a personal masseuse for your precious pearls. For couples, I'd suggest the 'We-Vibe Chorus'. Its clever design allows for shared sensations, making it the Robin Hood of the bedroom - redistributing the pleasure of wealth, if you catch my drift! Lastly, for our curious gentlemen out there, 'The Tenga Flip Zero' is a gem. It's a fun, tactile toy that can help men understand and control their climaxes, assisting in bridging that darn orgasm gap.
The Climactic Resolution: Bidding Adieu to the 'Big O' Battle
So, my daring pleasure crusaders, we've sauntered through the sultry savannah of the orgasm gap, loaded our pleasure cannons with tantalizing tactics, and selected our saucy sex toys. The horizon of shared climaxes is within reach, and it's time to set sail toward it. Remember, learning how to close the orgasm gap is just the tip of the pleasure iceberg.
The voyage is a decadent dance of desire, a symphony of shared sensations, and a never-ending novel of naughty narratives. Now, go forth, my bold bedroom gladiators, and make every 'Big O' a shared headline on the pages of your sensual chronicles!
FAQs
Of course, darling! The orgasm gap refers to the disparity in the frequency of orgasms between different genders, primarily heterosexual men and women, during sexual encounters. Studies have shown that men tend to climax more frequently than women, hence, the 'gap.' It's like a pesky pothole on the highway of sexual satisfaction, and we're here to patch it up!
Interesting question, honey! While the orgasm gap is primarily discussed in the context of heterosexual relationships, disparities can exist in any sexual encounter. But remember, it's less about who's involved and more about communication, understanding, and prioritizing mutual pleasure. So yes, understanding the question of what is the orgasm gap can benefit everyone!
Oh, sweetheart, don't be so hard on yourself. Achieving orgasm can be a complex cocktail of emotional, physical, and psychological factors. If you're struggling, it's crucial to communicate with your partner, explore your body on your own, and even consider introducing toys into your play. Remember, understanding what is the orgasm gap is the first step toward a more satisfying sexual experience.