❯
Sex Ed
May/07/2023
506
8 min read
Why Do People Cheat? The Unfaithful Truths from a Slutty Perspective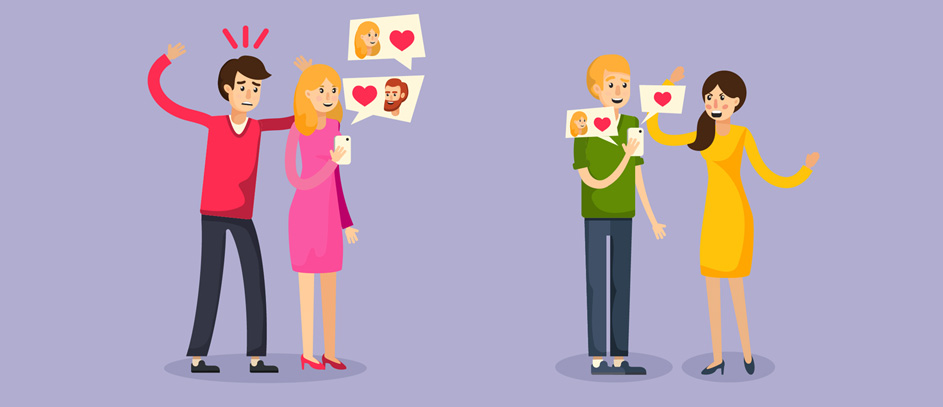 Hey there, my naughty little devils! It's your favorite bad girl, Lola Lovegood, here to take you on yet another wild ride through the sinful world of sex and relationships. Today, we're going to delve into one of the most scandalous topics around – why do people cheat? Oh yes, we're going to expose the dirty little secrets hiding in the dark corners of bedrooms and hearts all around the world.
Now, I know what you're thinking. Why is Lola, the insatiable pleasure-seeker, talking about cheating? Well, darlings, even the wildest of us can't help but wonder about the reasons people cheat. I mean, when you're as open and adventurous as yours truly, it's easy to assume that everyone should be honest about their desires and fantasies, right?
But alas, that's not the case. So let's strip this topic down to its bare essentials and get to the bottom of this tantalizing mystery. (wink)
The Cheating Chronicles: Some Scandalous Stats
All right, my little sinners, let's dive into some Cheating Chronicles and reveal some scandalous stats that will make your panties drop (or at least raise an eyebrow). We're about to find out the answers to tricky questions like, Why do men cheat? and Why do women cheat? and whether there's a gender divide when it comes to straying from the sacred bonds of commitment.
The Percentage of Cheaters Near Me
Hold onto your butts, folks! Studies have shown that a shocking 25‒40% of people admit to having cheated at some point in their lives. That's right, up to 40% of people have taken a detour to get a taste of forbidden fruit. And you thought your neighborhood was a safe place!
A Look at the Gender Divide: Who Cheats More?
Now, onto the battle of the sexes! The age-old question: do men cheat more than women? Or do ladies have a secret naughty streak that rivals the guys? Drumroll, please! (licks lips) Well, surveys suggest that men are more likely to dip their toes in forbidden waters, but not by much – 20% of gents confess to straying compared to 13% of ladies.
There you have it, my little pervs! Some eye-opening stats to fuel your fantasies (or nightmares). But don't worry; we've got a lot more to explore, so stay tuned as we uncover even juicier details to answer the question Why do people cheat? (blows a kiss)
Why Do People Cheat: The Seven Sinful Reasons
Alright, my naughty nymphos, let's uncover the top 7 reasons people cheat. After all, why do men cheat, and why do women cheat? Let's find out and see what devilish desires drive people of every gender to stray.
1. The Search for That Missing "Spice"
Sometimes, people cheat simply because they're bored! For them, having one partner feels like going to the same restaurant every day and always ordering the same dish. Eventually, they're going to crave something new, spicy, and utterly mouthwatering.
2. Craving a Kinkier Ride in the Bedroom
Why do people cheat? Perhaps a partner isn't quite hitting the spot, or maybe they're not willing to take a walk on the wild side between the sheets. When desires go unfulfilled, some people will seek satisfaction elsewhere, hoping to find that secret ingredient that makes their toes curl, and their bodies quiver.
3. The Emotional Rollercoaster: Seeking Validation and Affection
Sometimes, it's not just about physical pleasure. One of the reasons people cheat is because they crave emotional validation and affection that's missing from their current relationship. An illicit affair can provide a temporary escape and a feeling of being wanted, desired, and maybe even a little bit naughty. (sigh)
4. Revenge of the Cheated: Tit for Tat
Oh, the drama! Some people cheat to exact revenge on a partner who has cheated on them. It's a game that rarely ends well, but the thrill of getting even can be quite the aphrodisiac. After all, it was said a long time ago: an eye for an eye, a moan for a moan – or something along those lines. (smirk)
5. The Irresistible Allure of the Unknown
There's something undeniably exciting about the forbidden. Sneaking around, the risk of getting caught, the adrenaline pumping through your veins – it's a high that some just can't resist.
6. The Opportunistic Cheater: When Temptation Is Too Hard to Resist
One of the answers to the burning question, Why do people cheat? is simply this: because the opportunity presents itself, and they can't say no. A hot coworker, a steamy encounter at a party, or a chance meeting with a sexy stranger – it's like a moth to a flame, and resistance is futile. One sultry glance in a dimly lit room, and they're hooked. (fans self)
7. When Words Fail, Bodies Do the Talking
Lastly, one of the top reasons people cheat is the lack of communication. When people can't express their needs, desires, or concerns to their partner, they might look elsewhere for understanding and intimacy. It's a sad reality, but sometimes, bodies speak louder than words. (pouts)
Cheating Confessions: Lola, Scarlett, and Richard Bare It All
Now, my dearest deviants, it is time for some juicy cheating confessions from yours truly and my sexy partners in pleasure, Scarlett and Richard. Perhaps getting all close and personal can help you get a better understanding of the question, Why do people cheat?
Our Naughty Adventures
Oh, where to begin? As the Queen of the Sluts, I've had my share of scandalous encounters.
Why do women cheat, you ask? Well, one time, I cheated because I was craving a mind-blowing threesome with a couple I met at a party. My then-partner wasn't open to the idea, but I just couldn't resist the temptation! I learned that exploring my fantasies is essential to my happiness, but communication is key to avoiding hurt feelings. (bites lip)
Scarlett, our Sex Toy Superslut, once cheated on her ex because she was seeking the ultimate orgasm. She wanted to experience something new and found herself straddling a Sybian machine at a friend's house. After all, there are some speeds your partner will never be able to achieve, no matter how talented.
But why do men cheat? Richard Turbo, our adventurous toy tester, confessed that he cheated on his ex out of sheer curiosity. He was craving an experience with another man and just couldn't resist the opportunity when it presented itself.
Sex Toys: The Saucy Secret to Our (Relationship) Satisfaction
You might be wondering how sex toys come into play here. Well, let me tell you, my lovelies, they can work wonders in keeping relationships steamy and satisfying!
For example, after Scarlett's Sybian rendezvous, she introduced a whole range of sexy gadgets to her relationship, which brought the spark back and reduced her urge to cheat. Richard, being the adventurous soul he is, now uses all kinds of toys with his partner – prostate massagers, penis sleeves, you name it! Basically, they both discovered that the right toys could help satisfy those unfulfilled desires we've talked about, adding some much-needed kink to your bedroom routine.
✍️ Lola Lovegood recommends: My enormous sex toy crate has become a beacon of pleasure, keeping things fresh and exciting with every partner I have. It's like opening a box of naughty surprises that keep me coming back for more!
The Art of Cheat-Proofing Your Relationship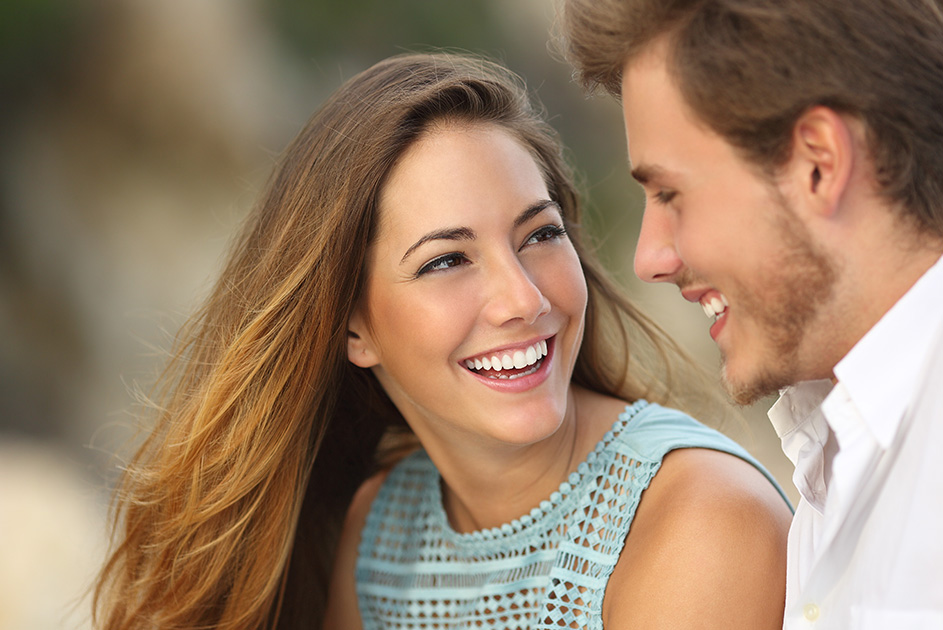 Alright, my mischievous minxes, now that we've discussed the answers to Why do people cheat?, let's talk about how to cheat-proof your relationship! After all, we want our partners to be as satisfied as we are, don't we? So, let's discuss the secrets to keeping your love life steamy, scandal-free, and oh-so-satisfying.
Open Communication: Unlocking Your Partner's Kinky Little Secrets
First things first, my naughty nymphs! If you want to prevent the sneaky reasons people cheat, you've got to talk dirty – and I mean really dirty. Open up about your deepest, dirtiest desires and fantasies, and encourage your partner to do the same. After all, we can't read minds (even though that would be one hell of a superpower), so spill the tea and dive into those secret pleasures.
💡 PRO TIP: To keep your love life sizzling and cheat-free, be adventurous and try new, naughty things. Test out some daring positions, get your role-play on, or even dabble in some tantalizing fetishes. If it is consensual and pleasurable, go ahead and push those boundaries, babes!
Embracing the Power of Sex Toys: Lola's Naughty Little Helpers
As your resident Queen of the Sluts, I can't emphasize enough how much sex toys can rock your world and keep your relationship cheat-proof! So, let me share with you some of my all-time favorite playthings that have transformed my bedroom into a wonderland of pleasure:
"Keep the fire burning and the bed rocking, and you'll never have to worry about your partner craving someone else's dessert."
Why Do People Cheat: The Juicy Conclusion to Our Scandalous Adventure
Well, my gorgeous little deviants, we've reached the end. We've explored the steamy reasons people cheat and even shared our own saucy secrets and answers to Why do men cheat? and Why do women cheat?
As we bid adieu to our deliciously wicked conversation, always remember that the secret to a cheat-free relationship is open communication and sexual exploration. So, my loves, go forth and conquer your relationships with honesty, passion, and a dash of kink.
Until next time, darlings, this is Lola signing off. Stay sexy and stay scandalous! (blows a sassy kiss)
FAQs
Oh, honey, the signs can be subtle or screaming louder than a moan. Watch for changes in their behavior, secret phone calls, or new and mysterious "friends". But remember, trust and communication are key, so talk it out before jumping to conclusions.
Darling, it's like gluing together a broken dildo – it's tough, but with patience, love, and communication, it can be done. Both partners need to be committed to making it work and addressing the issues that led to the infidelity.
My dearest deviants, cheating is a slippery slope that can lead to heartache and relationship wreckage. Instead, focus on open communication, explore your desires together, and perhaps consider ethical non-monogamy if you both crave some extra excitement. Just remember, consent and communication are always sexy!