❯
Sex Ed
Apr/02/2023
Last Update: April 4, 2023
455
8 min read
Tantric Sex: Unleashing the Orgasmic Peace Within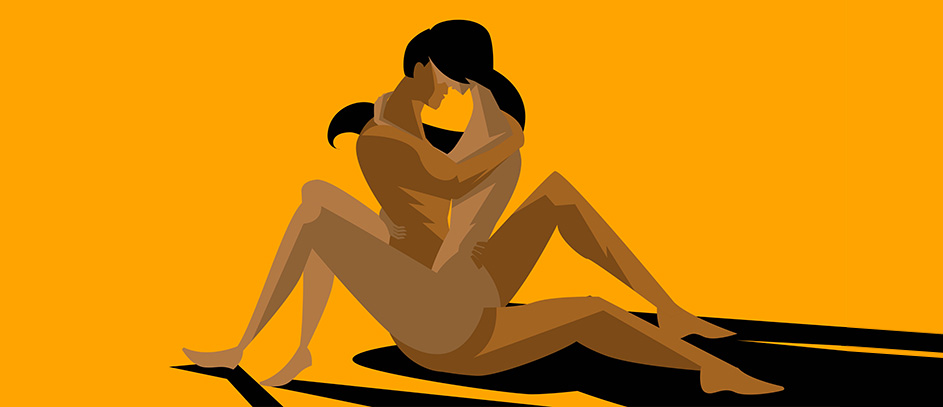 Hey there, all you naughty playmates! Lola's back with another tantalizing adventure to rock your world. Today, we're diving headfirst (and other body parts *wink*) into the steamy, sensuous realm of tantric sex. You heard me right – that ancient, mystical practice that keeps you coming back for more, over and over again.
Now, I know what you're thinking: "Lola, isn't tantric sex all about spiritual connections and breathing techniques?". Well, sure, there's some of that, but I'm here to tell you that it can also be a raunchy, wild ride that'll have you exploring tantric positions you never even knew existed. Trust me, once you've had a taste of this orgasmic rollercoaster, you'll be begging for more.
So, hold onto your panties (or, better yet, take them off) because we're about to ride on the wild side of pleasure, where orgasmic tantra reigns supreme!
Tantric Sex 101: Your Crash Course in Tantric Sexploration
Tantric sex is an ancient practice that fuses sensuality, spirituality, and sexuality into one explosively delightful package. It's about making love in a way that transcends the mere physical act, transforming it into an experience that'll have you soaring to the heights of ecstasy and beyond.
However, this practice isn't just about chasing that big "O" (though, trust me, you'll have plenty of those). It's about embracing the sensual journey, exploring your desires, and connecting deeply with your partner. It's a slow, seductive dance that will make you savor every delicious moment.
"Tantric sex isn't all incense and chanting – it's a playground for the adventurous, where you'll learn to tease, tantalize, and tickle each other's senses in ways you never thought possible."
The Delightful Purpose of Tantric Sex
You see, my naughty nymphs, the purpose of tantric sex is to create a powerful connection between you and your partner that goes beyond the physical. It's about delving into the depths of your soul, finding that sweet spot where intimacy and pleasure collide, and then riding that wave of erotic energy like there's no tomorrow. Sounds amazing, right?
But wait, there's more! Tantric sex is also about embracing the art of slow seduction, taunting each other's bodies, minds, and spirits until you're both quivering with anticipation. It's about discovering new ways to touch, taste, and entice your lover, unlocking hidden desires, and pushing the boundaries of pleasure.
Oh, the Benefits!
Let's unwrap the naughty gifts tantra has to offer, shall we?
Mind-Blowing Orgasms: Once you've experienced these utterly mind-bending, spine-tingling orgasms, there's no turning back.
Deeper Connections: Tantra helps you forge an intimate bond with your partner that goes beyond the physical, turning your bedroom into a love nest of passion and connection.
Enhanced Stamina: Say goodbye to quickies and hello to marathon lovemaking sessions! Tantric sex teaches you to control and prolong your pleasure, making every moment count.
Sensational Self-Discovery: Unleash your inner sex god or goddess by exploring your deepest desires, fantasies, and hidden erogenous zones.
Explosive Erotic Energy: Tap into the power of your sexual energy and channel it into every aspect of your life, from your relationships to your career. Who knew tantric positions could be so empowering?
Greater Confidence: Embracing your sensual side and connecting with your partner on a deeper level will leave you feeling more confident, both in and out of the bedroom.
Stress Relief: There's nothing like a mind-melting session of tantric sex to melt away the tensions of daily life.
Heightened Intimacy: Tantric sex encourages open communication, trust, and vulnerability, taking your relationship to new heights of passion and understanding.
Neotantra vs. Classical Tantra: Showdown of Sensual Styles
Alright, my alluring seductresses and lascivious lotharios, it's time to delve into the steamy tantric sexology.
Let's start by stepping back in time to explore the origins of Classical Tantra. This ancient practice is steeped in spirituality, rooted in Hinduism and Buddhism. The goal? To achieve enlightenment and transcendence through sensual experiences and the cultivation of sexual energy.
Fast forward to the present day, and we find ourselves in the realm of Neotantra – the contemporary take on this ancient practice. It emphasizes orgasmic tantra, spotlighting pleasure, intimacy, and powerful orgasms. While Neotantra may not focus as heavily on the spiritual aspects of tantra, it still encourages deep connections, open communication, and the power of sexual energy to transform and heal.
Get Ready, Get Set, Tantra! Tantric Practices and Positions to Try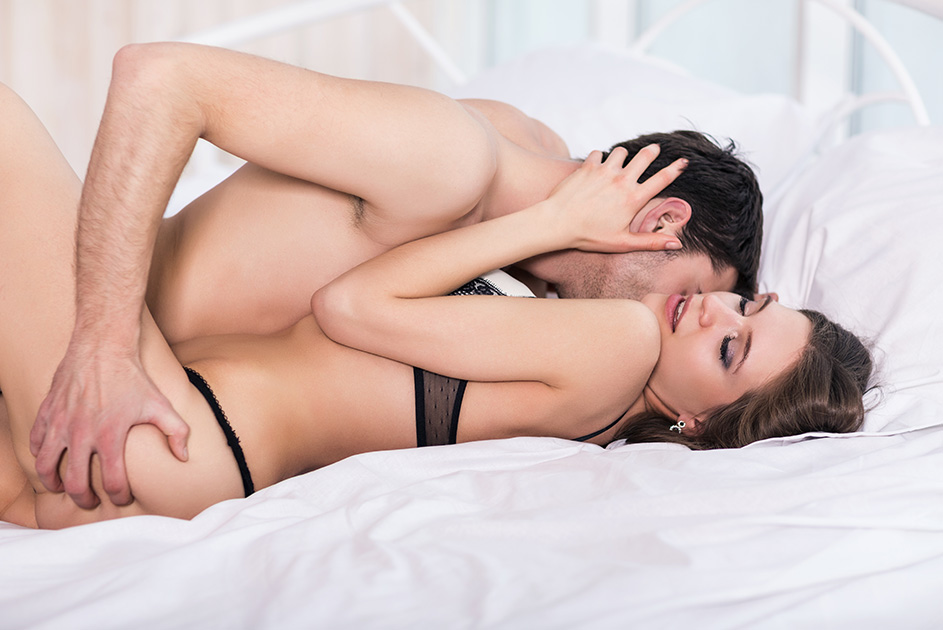 Before we dive into the sensual tantric positions, let's take a moment to set the stage for a night (or day, if you're feeling frisky) of orgasmic tantra. After all, my lascivious lovelies, a little preparation goes a long way in turning your ordinary romp into an extraordinary erotic adventure.
Gearing Down Your Gray Matter for Luscious Adventures
Our daily lives can be chock-full of stress, worries, and pesky to-do lists. So, before you slip between the sheets for some titillating tantra, take a moment to clear your mind and let go of any distractions. Close your eyes, take a few deep breaths, and visualize yourself entering a sensual sanctuary where your only job is to indulge in pleasure.
Inhale the Passion: Breathing Techniques for a Steamy Tantra Sesh
First things first, my lusty lovebugs, let's get acquainted with the basics of tantric breathing. The key is to focus on deep, slow, and synchronized breaths with your partner. You want to inhale deeply through your nose, fill your belly with air, and then exhale slowly through your mouth. Easy-peasy, right?
Now, to get in sync with your partner, sit or lie down facing each other, and let your breaths naturally synchronize. As you breathe in unison, feel the powerful connection forming between you – it's like a sexy dance of your souls!
Try Soul Gazing for a Sizzling Connection
Are you ready for an eye-opening experience, my insatiable playmates? Let me introduce you to the captivating world of eye gazing, also known as "soul gazing".
To begin, find a comfy spot where you and your partner can sit or lie facing each other. Make sure you're at eye level, so you can really look deep into each other's gaze. Then, take a few deep breaths, synchronize your breathing, and let the soul gazing begin!
✍️ Lola Lovegood recommends: Now, my erotic enthusiasts, it might feel a little awkward at first - after all, we're not used to staring into someone's eyes for an extended period. But trust me, once you get past the initial giggles, you'll find yourself in unparalleled intimacy. As you gaze into each other's eyes, you'll see past the surface and forge a connection beyond words.
Getting Handsy With the Hands-on-Hearts Circuit
Again, find a cozy spot where you and your partner can sit or lie down, facing each other. Once you're settled, place your right hand on your partner's heart and invite them to do the same. Feel each other's heartbeat as you synchronize your breathing and let the love flow between you.
My sensuous sirens, as you press your hands to each other's hearts, you're not only sharing a tender moment but also creating a powerful circuit of erotic energy. This heart-to-heart connection can amplify your emotional bond and pave the way for even more intense, pleasurable experiences as you explore the tantalizing world of tantra.
Kneading Your Desires: The Sensual Art of Tantric Massage
Have your partner lie down on a comfortable surface. Begin with gentle, loving strokes, paying close attention to your partner's reactions. As you explore their body, focus on releasing the tension, awakening their senses, and connecting on a deeper level. When your partner's arousal builds, you can start incorporating more sensual techniques, such as teasing their erogenous zones and using your breath to heighten their pleasure.
💡 PRO TIP: You see, tantric sex isn't about rushing to the finish line - it's all about savoring the sensual journey and basking in every delicious moment. So, before you get down and dirty, make sure you've cleared your schedule for some uninterrupted pleasure.
Pleasure Positions: Striking a Pose for Tantric Triumph
1. Yab-Yum Yumminess
This classic tantric position is all about connecting with your partner on a deeper level while exploring your relationship's steamy, sensual side. Have one partner (typically the male) sit cross-legged or with legs slightly apart. The other partner (usually the female) sits on their lap, with legs wrapped around their waist and feet resting on the ground or their partner's thighs. The key here is to maintain eye contact, synchronize your breathing, and let your bodies meld together as one.
So, why does the yab-yum have tantric aficionados raving, you ask? Well, my frisky friends, this position is all about creating a divine union of opposites – masculine and feminine energies coming together in perfect harmony. As you and your partner connect in the yab-yum, you'll feel the electric flow of erotic energy surging between you, setting the stage for some truly amazing pleasure.
2. The Relaxed Arch
For this scintillating position, one partner (we'll call them Partner A) sits on the bed or floor with their legs stretched out like a naughty sunbather. The other partner (hello, Partner B) gets down on their knees and straddles A's lap like a frisky cowpoke, ready for a wild ride. The stage is set, my sultry sirens – let the leggy lap lovin' begin!
Now, it's time for Partner B to take a sensual trust fall. Slowly lean back and rest your head between Partner A's legs as if you're sinking into a velvety-soft pillow of pure pleasure. As you both settle into this irresistible tangle, let the erotic energy flow between you like a sultry symphony of sighs and moans.
Wrapping Up Our Tantric Adventure With a Bang
Well, my titillating tantric troopers, we've reached the climax of our lascivious journey into the realm of tantric sex. But fear not, for fun doesn't have to end here! As you venture forth into the world, remember the steamy secrets and techniques we've shared, and keep that erotic flame burning bright.
Until our next tantalizing tryst, my loves – stay sexy, stay adventurous, and most importantly, stay naughty!
FAQs
Nope, not even close! Sure, some flexibility can come in handy for those tantric positions, but you don't need to be a contortionist to enjoy the many delights of tantric sex. It's all about finding what works for you and your partner, so dive right in!
Think again! While tantric sex can be a fabulous way to connect with your partner, it's also a fantastic solo practice. Exploring your body, desires, and fantasies can be just as rewarding when you're flying solo. So, go ahead and treat yourself to some quality me-time. You deserve it!