❯
Sex Ed
May/09/2023
Last Update: May 9, 2023
354
8 min read
Splish Splash, It's a Squirting Bash: The Ultimate Guide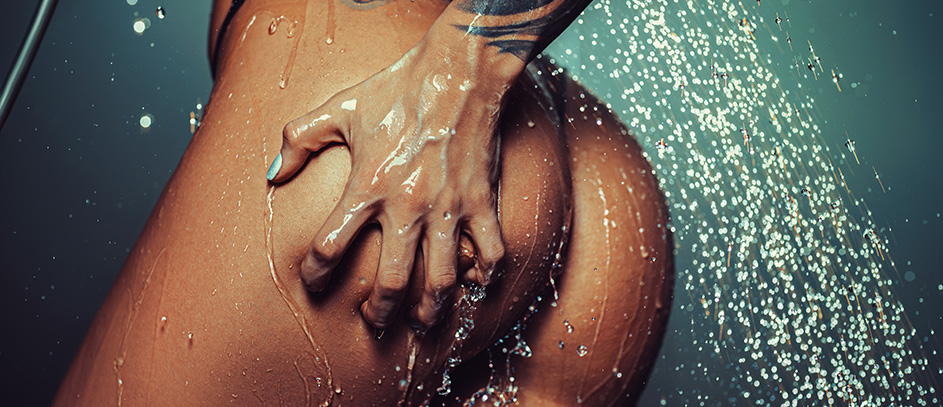 What's up, my wet-and-wild warriors? It's your favorite compact-sized sex guru, Vlad the Not-Impaler, here to help you conquer the slippery slopes of "how to make someone squirt"! That's right – we're talking about the big leagues here!
Now, you might be wondering, "How can a guy like Vlad, who's packing a modest meat scepter, teach me how to make my partner squirt?". Well, let me tell you, my well-hung and not-so-well-hung friends, size ain't everything when it comes to unleashing a flood between the sheets. So grab your life jackets and prepare for a tsunami of naughty nuggets and playful techniques to make your partner squirt like a geyser. It's time to leave those dry spells behind and make a splash!
Hosing Down Squirting Myths
Alright, before we cannonball into the deep end of "how to make someone squirt", we need to wash away some misconceptions that might be clogging up your pipes. I know what you're thinking: "Isn't squirting just a porn thing?" or "I've heard it's just pee, Vlad!". Well, I'm here to set the record straight!
Good News: Squirting Is for Everyone!
First off, squirting isn't reserved for those blessed with monster dongs or starring in adult flicks. No siree! Many people can squirt, and figuring out how to make your partner do it can lead to explosive orgasms that'll make even your 4-inch pecker feel like a fire hose. So strip down those myths and get ready to ride the wave!
The Not-So-Elusive G-spot: Finding Your Partner's Hidden Gem
Next up, let's dig for the buried treasure: the famous G-spot. This orgasmic oasis is the key to unleashing the springs within, and it's not as mysterious as you might think.
To locate this magical spot, have your partner lie on their back and insert your finger (or two) palm-up, about 2-3 inches into the vagina. Now, curl your finger in a "come hither" motion, and feel for a spongy, slightly ridged area on the front vaginal wall. Congratulations, you've just found the G-spot!
"With a bit of finger finesse and some well-placed pressure, you'll be a G-spot whisperer in no time."
It's Not Pee: Understanding the Science Behind Squirting
Finally, let's take a leak… I mean, a peek at the pee myth. While squirting may contain a dash of urine, it's mainly a cocktail of fluids from the Skene's glands. So, when you're learning how to get someone to squirt, remember that it's a perfectly natural and steamy sensation that'll have you both slipping and sliding in ecstasy!
Let's Talk Squirty
With those myths washed away, it's time to get down and wet with the most important aspect of learning how to make someone squirt: communication. So toss on your rubber ducky, sit down with your partner, and let's talk about making it rain!
Baring Desires With Your Partner
Whether you like to whisper sweet nothings or chat about your naughty desires, it's crucial to discuss your squirting aspirations with your partner. Let them know you're ready to explore the slip-n-slide of ecstasy and encourage them to share their wettest wishes too.
Trust-Building for a Tsunami of Fun: Riding the Slippery Waves Together
Building trust and understanding is essential for transforming your bedroom into a water park. So, make sure your partner feels comfortable and respected as you both dive into the deep end of how to make your partner squirt. After all, teamwork turns a dribble into a downpour!
Keep the Conversation Flowing During the Splashy Act
Finally, don't forget to keep the lines of communication open during the act itself. Pay attention to your partner's moans and groans, and ask for feedback as you experiment with different techniques. When it comes to how to get someone to squirt, communication is the lube that keeps the floodgates wide open.
Roll Out the Slip-n-Slide: Setting a Squirting Stage
Alright, my aqua aficionados, we've covered communication, but now it's time to set the stage for your very own squirting water show. After all, when it comes to how to make someone squirt, you've got to create the perfect splash zone!
Crafting a Cozy and Relaxed Atmosphere
First up, creating a comfortable and relaxed atmosphere is essential. Dim the lights, put on some sultry tunes, and transform your bedroom into a sexy slip-n-slide. Your partner will feel at ease and ready to unleash a torrent of pleasure.
The Wetter, the Better: Lube, Towels, and Other Essentials
Grab some lube, towels, and maybe even a rubber ducky to keep things slippery and playful. You might also want a waterproof mattress protector for those extra splashy sessions. After all, learning how to make your partner squirt can be a bit like riding the rapids, but that's what makes it so exhilarating!
Sexy-Time Prep: Hydration and Bladder Control
Encourage your partner to guzzle some water before your squirting session and to take a bathroom break beforehand. This will help them relax and focus on the task at hand: how to get someone to squirt like a fountain!
Gushing Techniques: A Torrent of Pleasure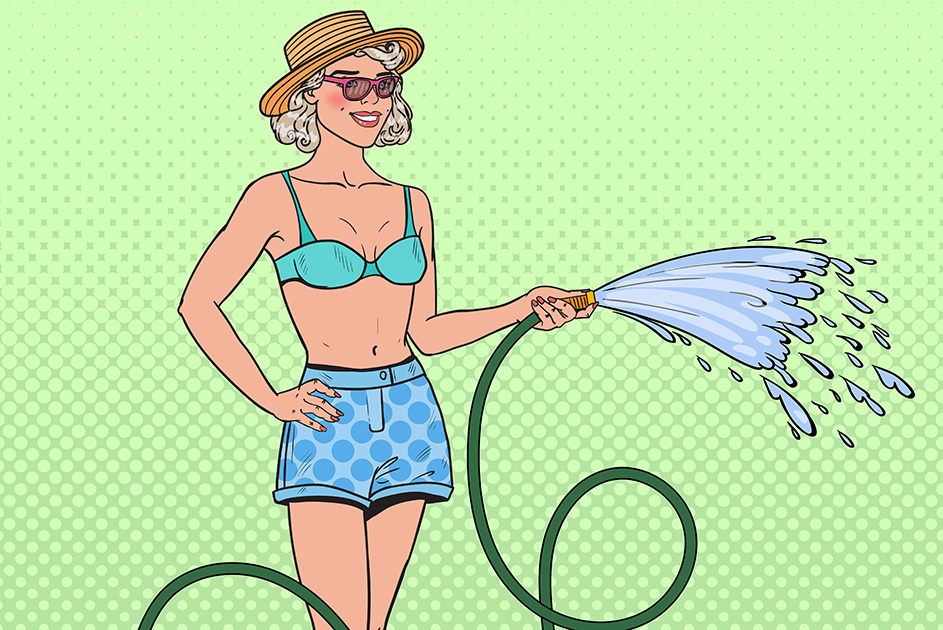 Alright, my fellow soggy sidekicks, we've set the stage, and now it's time to dive into the techniques that will make your partner gush like a broken fire hydrant. Get ready to unleash your inner H2O hero!
1. Finger-Licking Good: G-spot Stimulation Techniques
Let's kick things off with some G-spot stimulation techniques. Channel your inner DJ and apply a firm, upward pressure to the front wall of your partner's love cave. Experiment with different moves, like the "come hither" or the "swirly twirl", to find their pleasure sweet spot. When it comes to how to make someone squirt, your fingers are like mini power washers!
2. Tongue Tornado: Pairing Oral Delight With Finger Magic
While you're tickling their G-spot with your magic fingers, use your mouth to serenade their clitoris. This dynamic duo of stimulation can lead to a symphony of squirting. You're the conductor of this pleasure orchestra, baby!
3. Toy-Tastic: Using Sex Toys to Bring on the Gush
For an even more intense deluge, bring in the toy-tastic reinforcements. There's a whole arsenal of sex toys designed specifically for G-spot stimulation, so don't be shy about getting creative. From buzzing wands to curvy pleasure rods, the options are limitless when it comes to learning how to make your partner squirt!
✍️ Vlad the Not-Impaler recommends: If you're looking to up your squirting game, I highly recommend investing in some top-notch toys to assist you in your quest. One of my all-time favorites is the nJoy Pure Wand, a stainless steel wonder designed for precise G-spot stimulation. Its curved shape and weighted ends make it perfect for hitting the spot every time. Another fantastic option is the Lelo Soraya Wave, a luxurious, rechargeable silicone vibrator special tip that's ideal for targeting the G-spot. These toys are sure to elevate your squirting adventures and leave your partner gushing with pleasure!
4. Squirting Kama Sutra: Finding the Best Angles for Squirting Success
Finding the best angles for squirting success can take some trial and error, but it's well worth the slippery exploration. Try positions that allow for deep penetration and easy access to the G-spot, like the "soaked doggy" or the notorious "wet legs on shoulders". Remember, when it comes to how to get someone to squirt, variety is the spice of your love tsunami!
💡 PRO TIP: When your partner is just moments away from unleashing a tidal wave of pleasure, remember to switch gears to external stimulation. Now, you don't want to be the one blocking the squirt show, do you? So, be ready to scoot those toys or fingers out of the way when it's go-time! And if your partner asks you to pull out before they gush, you pull out - no questions asked.
Surf's Up in the Splash Zone: Squirting Enhancements
Alright, damp disciples, you've got the juicy gist, and now it's time for some pro tips to supercharge your squirting shenanigans. Prepare to become a master of the splash zone!
1. Patiently Awaiting the Big Wave: Time for Arousal and Squirting
Remember, patience is a virtue, especially when it comes to how to make your partner squirt. Allow plenty of time for arousal and squirting, and don't rush the process. It's like marinating a juicy steak – give it time to soak up all those delicious pleasure juices for maximum flavor!
2. Edging to the Edge of Glory: Amping Up Anticipation for a Grand Finale
Craving a tidal wave of excitement? Give edging a whirl! By bringing your partner close to the brink and then hitting the brakes, you'll build anticipation and make their eventual squirting finale more explosive than a water park on steroids. Hold onto your floaties, folks!
3. Post-Squirt Snuggles: Caring for Your Partner After the Storm
It's time for post-squirt snuggles and care. After your partner rides the gushing rapids, make sure they feel cherished and adored. A little tenderness goes a long way in ensuring they'll want to grab their swimsuits and dive back into the splash zone with you in no time!
When the Geyser Refuses to Erupt
Now, there's a reality we must all face: sometimes, despite our most valiant efforts, the squirting just won't happen. It's like throwing a wild pool party, only to find out your pool's all dried up! But hey, don't let that get you down. Learning how to make someone squirt is a bit like a thrilling roller coaster ride – there will be ups and downs, twists and turns, but in the end, it's all about enjoying the journey!
Still, why might the squirting fountain refuse to flow? Well, there's a myriad of reasons! It could be anything from stress or dehydration to hormonal fluctuations or just plain ol' nerves.
But don't despair! Remember, sex is a smorgasbord of delights, and squirting is just one tantalizing dish on the menu. So, keep experimenting, keep communicating, and most importantly, keep having fun! After all, sexual exploration is about the pleasure-filled adventure, not just the destination.
The Wet and Wild Wrap-Up
Well, my fellow squirt-master wannabes, I've shared the secrets of how to make someone squirt and how to make your partner squirt with you. Now it's time for you to explore, experiment, and embrace the delightful, splashy universe.
Remember, practice makes perfect – or at least a lot wetter. So, keep at it, and soon you'll be a squirting virtuoso! Keep those hoses running, my friends! This is Vlad the Not-Impaler, signing off.
FAQs
Squirting can happen during or without an orgasm, and not all orgasms involve squirting. They're related but separate experiences that can sometimes occur together.
Look for signs like heavy breathing, increased moaning, and muscle tension. Also, pay attention to their verbal and non-verbal cues, and keep communicating!
Yes, the amount can vary greatly between individuals and even between different squirting experiences. It's all normal and part of the fun!