❯
Sex Ed
Oct/11/2023
Last Update: October 11, 2023
183
7 min read
Deepthroat: The Art of Taking the Plunge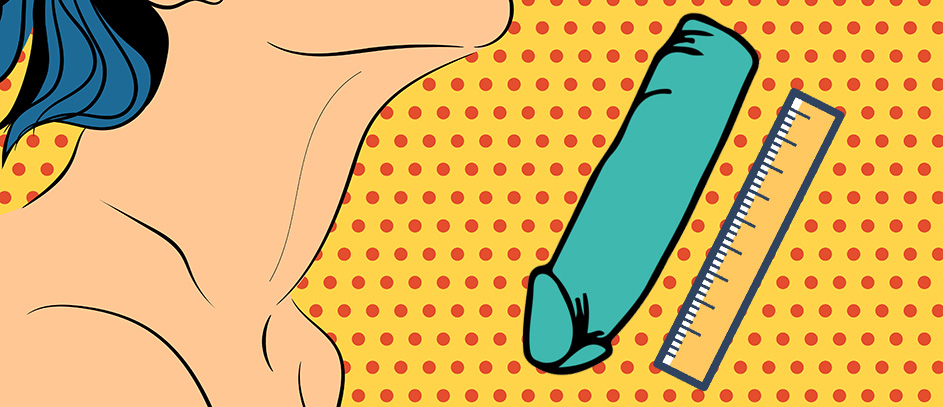 Well, hello there, my wicked lovebirds! It's a new dawn, it's a new day, and a perfect time to learn a new bedroom skill. Most have heard about it, but a few dare to venture into this tantalizing taboo. You know what I'm talking about – deepthroat.
So, let's not beat around the bush. Going that far is as tempting as it is scary, and those, ahem, educational videos you've been secretly checking out are certainly not helping the cause. But, hey, that's why your Queen is here. I'll teach you all the wicked skills you need to have your SO begging you for more.
So, corsets on, panties off, and let's get started!
What Lies Beyond: Things You Should Expect When Going Deeper
Now, sugar, deepthroating is not for the damsels who are easily distressed. While it is one of the most thrilling arts you will master in the bedroom, the road there can be… cocky. That's because your own cheeky chasms and passageways do not take the breaching lightly.
But hey, once you get to the far end, there's no feeling more powerful than that. Yes, you might be on your knees, but your partner will be the one shaking and begging for more! (Wink, wink)
Something Called Uvula
You know that mischievous little teaser dangling at the back of your throat? It has a name!
Uvula, the little devil, is sensitive, shy, and oh-so-responsive. If you learn how to caress it right, it can send waves of ecstasy through your entire being. Trust me on this one: you need to try it to understand the sweet, sweet sensation I am talking about.
The Dreaded Gag Reflex
Ah, the pink elephant in lingerie we've all been ignoring so far – the gag reflex. I can almost hear you shouting at your screens, "Yes, but how do I do this without covering my SO (and his member) in the remnants of my lunch?" Darling, I won't sugarcoat it for you: it is tricky, BUT it's doable.
Just think of the gag reflex as a feisty guardian defending your throat from forceful entry. Nothing wrong with that, right? However, this diligent soldier can be reasoned with. With a dash of patience and a sprinkle of practice, it will grant you access to the spine-tingling deep end.
"Sweethearts, learning how to deepthroat is like mastering the flute. It takes time and a LOT of patience, and you will undoubtedly wonder where all this spit is coming from. But in the end? No one will be able to resist your sultry siren song!"
Smooth Swallow: It's All About the Good Prep
Hold on, my mischievous nymphs! I know you are eager to show that Rambo on your bed what you've got but wait just a tad longer.
You know how every epic journey starts with good preparation? His thang might be far from epic, but that doesn't mean you should take it lightly (if you know what I mean, wink).
Lusty State of Mind
Darling, let's get one thing straight: to turn deepthroating into an art – and not a gagging mess – you must really want it. And not in the "I just want to make him happy" way, either. The ticket to this wild ride is the frisky headspace, so if you are feeling less than playful, you might want to hold on until you can get fully on board.
You see, although it looks like a fairly straightforward act, deepthroating requires both your mind and your body to play along. Simply put, sweetheart, an eager mind equals an open throat. Simple as that!
Lube, and Even More Lube
We all know this by now: everything feels better when dripping. (Wink!) So, toss that shyness aside and go full-on with that lube. And I mean, slippin', no-holding-back wet. You can thank me later!
Positions to Master
Down on your knees? Check! Perched on the edge of the bed? Check! Leaning back? Check!
Each position has its advantages style-wise. So, here's my two cents: try them all, and see which one suits you best.
Whipping Up a Storm With the Queen of Deepthroat!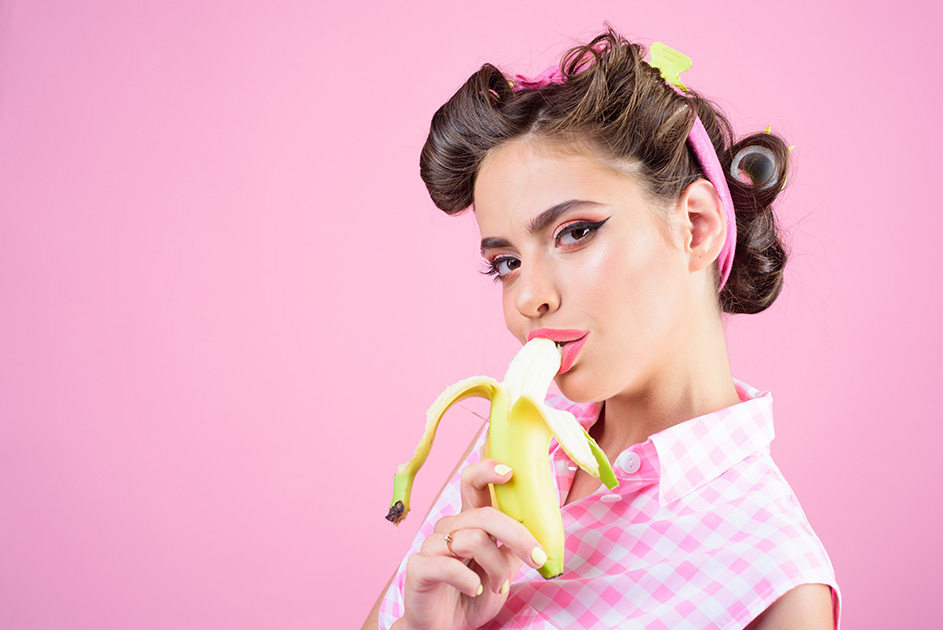 Every Breath You Take
In the enchanting domain of Deepthroating Queens, breathing ain't just about soaking up the good ol' O2 – it's your secret sauce to finding that hypnotic rhythm. So, here's the skinny: inhale as you delve deeper into the abyss, and let it out as you make your comeback. Yeah, it's a bit like learning to salsa, but once you've got your dancing shoes on, my lovely cherubs, you'll be lost in the rhythm before you know it!
And let's not forget, practice does indeed make perfect – it's a tried and true gem. The more you move to the beat, the more you up your game. (And just a little birdie told me, your partner's gonna be over the moon with this little experiment. Wink!) Keep on groovin', and let the music take you to new heights!
Tongue Tango
Isn't it high time we got that tongue in on the action? I mean, why let this undercover ace just bum a ride when it's packed with tricks? Your tongue isn't just a one-hit-wonder; let it flick, spin, and play the field, conjuring a whole carnival of tingling delights.
✍️ Lola Lovegood recommends: Listen up, my budding enchantresses of allure, here's a golden nugget for ya: drown yourself in H2O! And nope, I'm not riding the wellness wave. Downing that age-old elixir is your passport to a silky slide - quenching those vocal cords and tissues is the name of the game. And hey, why not kick it up a notch with some ice cubes? Swirl them around, and treat your lover to a tantalizing tango of sensations.
Stickin' to the Safe Side
Every Queen guards her realm, which means you are the one in charge of protecting your body. Don't get me wrong, honey, your partner should also mind his steps when it comes to bedroom play. But, from my own steamy adventures, I can testify that their thinking will be impaired. (wink) That's why it's up to you to reign them in.
Drawing the Line and Sticking to It
Now, my naughty disciples, I know I tell you all the time to push back the boundaries and explore what's out there in the wild. But there are times when coloring inside the lines is a must – and that is when your safety is on the line.
So, learn your limits, communicate them clearly to your partner, and then stick to the lines. After all, a consensual frolic is the only one we are interested in here!
Inhale, Exhale, Repeat!
Again, keeping those breaths flowing isn't just tantalizing. It's downright vital! Your airways are your lifelines, and choking just to give someone else a second or two of prolonged pleasure is a big no-no. So, hit the pause button when needed, adjust, and start again. We want to keep things airy and light at all times!
💡 PRO TIP: Wanna join the pro league? Get those breathing exercises in! Imagine it as yoga for your throat, synchronizing your breath with every pulsating beat.
Not-So-Secret Signals
If you tend to like things rough boudoir-wise (hey, no judgments here, wink), you are most likely familiar with the concept of safe words. But for the vanilla lovers out there, it's a signal you cook up with your partner that hollers, "Stop, retreat, this does not feel good".
That said, with your mouth otherwise engaged, you won't be able to speak much. So, make sure to agree on a signal or a gesture that conveys the same message!
Spicing Things Up: Lola's Fave Deepthroating Tips
If you are here, that means you are craving to throw in a mix of spice and all things nice into your deepthroating antics. Good for you, my sauce little rebels! Let's dive deeper (yes, you can go even deeper, wink) and uncover twists and turns that'll ensure your pleasure grove remains eternally vibrant!
1. Yummy Flavors
Who ever decreed that taste buds should be left out of the fun? There's a smorgasbord of lubes you can add to the mix for a bud-tantalizing escapade!
2. Positional Playfulness
Dare to dip your toes into a myriad of poses! Whether you're flipping things upside down or spinning a web of delight, a shift in stance can give you a whole other perspective.
3. Teasing Tidbits
Why not sprinkle the mix with some tantalizing toys? From a humming ring to a whimsical feather tickler, these little additions can weave in layers of lusty joy.
Claiming Your Golden Throat
Alright, my dazzling deviants, we've traipsed through tantalizing territories and emerged not just unscathed but gloriously golden-throated, haven't we? (Wink) Now's the time to strut your stuff and don your crown with a mix of sass and sophistication. Welcome to the ranks of Deepthroat Queens!
Until we meet again, my lovelies, stay kinky, stay daring. Salute!
FAQs
Oh, absolutely, yes, yes, and yes again! Give it time and practice, and you will feel drunk on power, just as your partner will be drunk on pleasure!
Well, hon, I can't promise you that. It is your body's natural response to something big and heavy (wink) entering your throat. But you can definitely learn how to work around it!