❯
Sex Ed
Oct/13/2023
Last Update: October 13, 2023
341
8 min read
The Buildup and Denial: How to Ruin Orgasm for the Ultimate Pleasure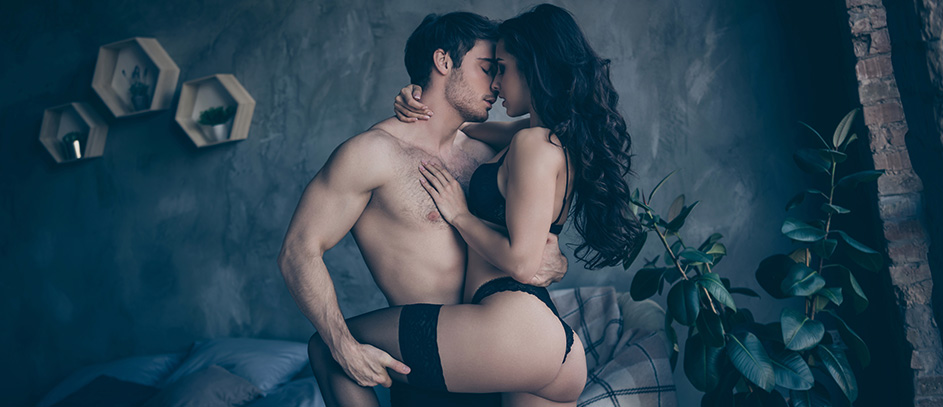 Well, well, my spicy deviants, do I have a saucy subject for you! Have you ever thought about leading your partner to the brink of bliss and then just… stop? Like ruining their orgasm on purpose?
I can almost hear you all screaming, "But why? Why on earth would I do that? Isn't the happy ending something we are all working towards?"
Ah, my sweet summer child! I am not talking about being a mere killjoy, getting-back-at-your-partner-for-that-time-they-left-you-hangin'. Nope, denying someone that sweet, sweet release is about dominance, control, teasing, buildup, and even a bit of humiliation (if you are into that sort of thing, wink, wink).
So, are you up for some boundary pushin'? It's devilishly playful, it's mischievous, and oh lordy, does it feel divine – for both of you, I promise!
Know Your Basics: Edging, Teasing, and Quitting Before the Pleasin'
So, you know all about teasing your partner, and you've probably heard about edging (if not, I definitely recommend giving it a go). But, honey, that's just scratching the surface! There's a whole world of nuances and bewitching intricacies of each, especially behind that naughty BDSM curtain.
Hold onto your knickers, or let them drop, and let's dive in!
Edging: Twirling on the Rim of Pleasure
Ah, the exquisite practice of driving someone wild, then pulling back and doing it all over again until the grand fireworks. It is a cheeky treat for your partner, or hey, yourself – who says solo play can't set the sheets on fire. (wink)
But although edging is a delicacy in my repertoire fairly commonly, that's not what I mean by ruining orgasm. No, sweetie, denying someone their grand finale is very similar to edging but with a completely different ending.
Teasing: The Art of Driving the Mad
I am not much of an artist, but one art form I did master, if I say so myself, is teasing. And, darlin', I am talking everything from strokin' to chokin' (with consent, of course).
Think of teasing as indulging in your favorite dessert. You wouldn't gobble that treat down in two bites! Oh, no, honey! When it comes to those delicious feasts (and I'm not talking about food anymore), you want to take your time, savor every lick, and explore every taste. Mmm, that's what I call spoiling yourself!
But still, while teasing can be a part of ruining orgasm, it is not the same sultry tune. Far from it, love!
Running Orgasm: Basking in the 'Almost There' Bliss
Ah, finally there! Or not! (wink)
When it comes to ruining someone's orgasm, it's all about bringing them a whisper away from the pinnacle of ecstasy and then just… stop. And I really mean stop. You are not starting over, not building up to the fireworks.
This sensual symphony is about completely denying your partner fulfillment, no matter how much they beg for it. And, believe your girl here: they will beg.
That's where you, my naughty minxes, channel your inner Dom and take control. You do not give in. You leave them high and, well, wet. And then you enjoy the power, the utter dominance, and the eagerness with which your SO will be waiting for your next steamy encounter.
"Remember, my loves, teasing is a true art form. And orgasm denial? Well, that's the canvas where we brush strokes of anticipation and pleasure, creating a breathtaking masterpiece of intimacy and whispered secrets!"
Why It Ticks: Brain Waves & Oh, the Begging!
Alright, my inquisitive little minxes, ever found yourselves pondering why teetering on the edge feels oh-so-wickedly delightful? When we're all hot and bothered, our brains are practically swimming in a sea of dopamine. Picture dopamine as that naughty pal whispering in your ear, "C'mon, indulge in another slice of that decadent chocolate cake". It's our pleasure puppeteer, and when it's pulling the strings in our minds, we're not just open to pleasure – we're downright craving that grand finale.
Tease to Please: The Anticipation Equation
Anticipation isn't just sexy; it's scientific! When we're left wanting and waiting, the parasympathetic nervous system takes the lead, dialing up the arousal. The longer the wait, the higher the buildup, turning every touch, every whisper into a sizzling spark.
The Begging Brain: Why We Crave More
Your brain, that naughty little organ, is an attention-seeker. When it's on the edge, deprived of the big O, it's practically screaming for more.
And this? This is why orgasm denial can lead to such powerful, body-shaking climaxes. Because by the time you give in, your brain and body are in harmonious, desperate sync, craving that sweet release.
Techniques to Make Him Squirm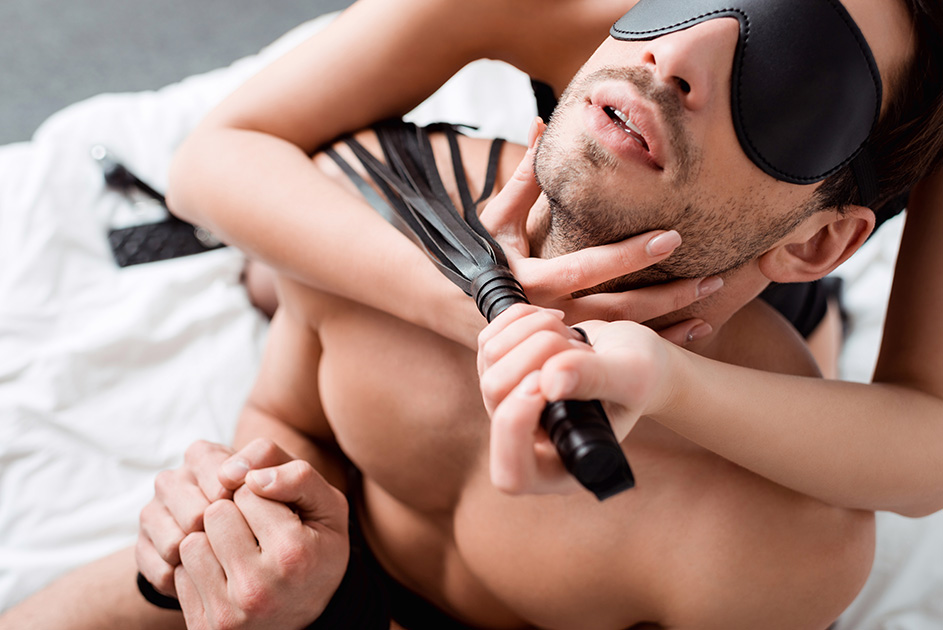 1. Hand Play: Grip, Slide, and Stop the Tide
Oh, my darlings, let's get handsy, shall we? Our fingers, palms, and even nails can be wickedly effective tools in the orgasm denial game. Start with slow, deliberate strokes, exploring every inch, every ridge. Feel the warmth, the pulsating desire under your touch.
As you sense the mounting tension, as your partner's breath catches and muscles tighten, ease off just a smidge. It's all about controlling the rhythm, varying the pressure, and mastering the tease. And when you feel they're about to tip over the edge? Well, that's when you pull back, leaving them gasping, begging, and utterly at your mercy.
2. Toys for Torture: Tools That Tease and Please… Almost.
For those who want to elevate the game, the world of sex toys offers a treasure trove. Cock rings, for instance, can prolong the pleasure by restricting blood flow, making your partner more sensitive and achingly aware of every touch. Vibrators aren't just for the ladies; using them on him can be a delightfully devilish way to edge. Find that spot right below his crown, apply some pressure, and watch him squirm!
But remember my saucy seductresses, it's not just about the tool but how you use it. Pair it with some teasing whispers and some tantalizing touches, and you'll have your lover dancing on the razor's edge of ecstasy.
✍️ Lola Lovegood recommends: Alright, my lusty lovelies, let's talk toys. I've frolicked with a cornucopia of naughty tools and trinkets, and believe me, some of them are game-changers. For those diving into the deep end of orgasm denial, the Lelo Tor 3 is a must-have. With its customizable vibration patterns and snug fit, it's like a teasing symphony for the nether regions. For those who love a mix of visual and sensory play, the CB-6000 Male Chastity Cage Kit lets you watch every tantalizing twitch and throb while keeping the climax just out of reach. And for my kinkier kittens, the Sensual Submission Set - complete with cuffs, feather ticklers, and blindfold - turns any play session into a multi-sensory extravaganza. Trust Lola; these toys won't let you (or him) down!
3. Words & Whispers: Mind Games to Leave Him Thirsty
The brain, darlings, is the most erotic organ. Words, when used right, can be as powerful as any touch or toy.
So start by telling your SO exactly what you're going to do, painting a vivid picture that leaves them hanging on every syllable. Praise them, mock them, adore them – mix and match your words to keep them guessing and desperate. And when you lean in, lips brushing against their ear, let your heated breath carry those whispered promises (and threats!) that will send shivers down their spine. Remember, in this game of desire, sometimes the hint of what's coming can be more powerful than the act itself.
💡 PRO TIP: Now, a little nugget of wisdom from Lola's treasure chest: Engage in sensory deprivation. Oh, I'm not just talking about blindfolds - although they're a delicious start! When you limit one sense, the others sharpen in response. So, after you've deprived your lover of sight with a silky blindfold, consider adding noise-canceling headphones playing soft, sensual tunes. This way, they won't hear your teasing whispers, your playful giggles, or even the sultry rustle of your lingerie. It amplifies the anticipation, leaving them utterly reliant on touch - eagerly awaiting and hyper-aware of every caress, every stroke.
Boundaries, Safe Words, and Aftercare: The Not-So-Secret Ingredients
Alright, my wickedly wonderful playmates, as much as we love dancing on the wild side, safety should always be our sultry tango's leading partner. First, chat openly about boundaries. Just as you wouldn't leap into the deep blue without first gauging the depth, lest you hit a rock or two, don't you dare plunge into this playful escapade without a clear map of each other's boundaries, eh?
Safe words, my dear, are the bee's knees. Choose something that's as out of place as a cat at a dog show, like "pineapple" or "unicorn", to avoid any mix-ups when it's time to wave the white flag. These quirky codewords are the keys to ensuring everyone's on the same jolly page!
Embarking on a Journey from Ruin to Rapture
Hold onto your hats, my daring explorers, for we've plunged, heart first, into the tantalizing dance of orgasm denial! Who'd have thought? Remember, it's not about a game of cruelty, oh no, but rather a voyage of discovery – a rollicking ride through the undulating hills and valleys of bliss. Every tease, each whisper, and every lingering touch is a dance step towards crafting memories that'll leave both of you panting and gasping for more.
Ah, let's savor this journey, relish every scrumptious moment, and unearth uncharted territories of closeness. Raising a glass to ruined climaxes, paving the way to rapturous recollections!
FAQs
Well, darling, it all boils down to a little chinwag! Unlock those lips and spill the tea about your deepest desires and firm boundaries. If there's a mutual itch to scratch and a green light flashing, then, by all means, you're all set to dip your toes into this intoxicating pool of pleasure!
Absolutely, sweetheart! Venturing into this on your own is nothing short of a golden opportunity to push those boundaries and uncover what truly makes your heart race and cheeks flush. It's a path of self-discovery, a revealing journey where you uncover just how much teasing and tantalization you can withstand before teetering over the edge!
No way, José, my thrill-chasing compadre! Picture it as sprinkling a bit of zing to your amorous smorgasbord. It jazzes up the spread but doesn't kick the old favorites to the curb! After all, variety is the zest of life!