❯
Sex Ed
Oct/16/2023
Last Update: October 16, 2023
219
7 min read
Toyed With Love: How Bedroom Gadgets Spice or Slice Your Bond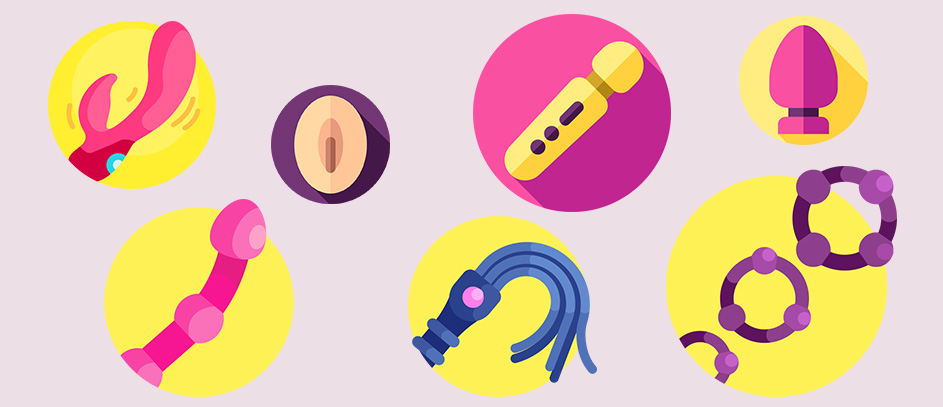 Hey, sexy adventurers! It's your girl, Lola, back with yet another tantalizing tale from the treasure trove of my vast and vibrant toy chest. Let's take a look, shall we?
Sex toys, oh, those electrifying companions in our saucy, nocturnal escapades! They've whispered to our secret desires, buzzed through our naughty night tales, and, darling, they've certainly shaken more than just our bedsheets. A wink to those vibrating memories!
But lovelies, do our buzzing buddies always spell boundless bliss for our bedroom bonding? Or can they occasionally jolt our joint journeys with a slight… mmm, misfire?
Buckle up, lovers, as we dive into the sultry sea of sexploration, peeling back the silky sheets on the truth behind these pleasurable playthings and their presence in our passionate pairings!
Once Upon a Vibrating Time: The Evolving Bedroom Narrative
Picture this: our ancestors, ever the curious creatures, tinkering with tools to tap into their tantalizing territories. Yup, you guessed it right – our carnal cravings for companionship in the form of toys aren't exactly a modern marvel.
Back in ancient days, the Greeks didn't just gift us democracy; oh no, darling, they were craftily carving olive wood dildos, thinking – why not add a lil' extra oomph to their orgies? And let's not forget the Asian artisans, fashioning silky-smooth ben wa balls, ensuring those geishas were, ahem, well-tuned for their tantalizing tasks.
Fast forward a tad, and voilà! The Victorians, with their stiff upper lips and, well, other 'stiffness,' secretly sought solace in early vibrators, masquerading them as 'medical devices.' Bless their discreet hearts!
Oh, what a journey, right? History has been vibrating with passion, showing that while toys may evolve, our shared desire for that extra thrill? Timelessly delicious.
✍️ Lola Lovegood recommends: Cast your eager eyes upon the 'Lelo Smart Wand 2', not just any ordinary pleasure stick! Trust me, my decadent darlings, this isn't just a solo showstopper. With its variable vibes and discretion, it can weave an intimate tapestry amidst your coupled cavorts without stealing the limelight.
Turn On or Turn Up: The Pleasurable Perks of Playthings
Ah, luscious lovers, we find ourselves entwined in the erotic embrace of exploration, don't we? Toys, those devilish darlings, weave quite a wicked spell upon our wickedly delightful dalliances.
1. Electrifying Duo: Not Just Solo Play
Ever feel that tingling electricity between you and your partner? Now, imagine adding a bit of a buzz to that already sizzling connection. While sex toys often get the solo spotlight, let me tell ya, they can ignite fireworks when introduced into couple's play. An oscillating oasis, my darlings, where every pulse, rhythm, and wave gets amplified in shared ecstasy.
2. Tango of Tease: The Ultimate Foreplay
Now, who doesn't adore a bit of tantalizing tease, hmm? Toys, especially those deliciously designed for couples, can take foreplay from a mere appetizer to an all-night buffet. Oh, yes! Picture this: a remote control vibrator worn out on a date. The uncertainty, the surprise nudges, the glances exchanged; it's a dance of anticipation, a playful prelude before the grand crescendo!
3. Beyond the Basics: Exploring Uncharted Terrains
Dive deep with me, sensual explorers, into territories you might've left uncharted. With toys as your compass, find spots and sensations that might've stayed hidden in your passionate pursuits. Sometimes, a vibrating nudge or a titillating twist can uncover pleasure pockets you never knew existed!
4. Synced Sensations: Two Hearts, One Rhythm
Lastly, but certainly not least, toys offer a tantalizing tune of synchronized pleasure. With shared toys designed for both, feel what they feel, ride the wave together, cresting and crashing in perfect harmony. It's like an intimate duet, where every note is felt, mirrored, and relished by both.
"In the electrifying dance of desire, darling, it's not just about the toys you play with but the rhythm, trust, and saucy syncopation you create with your partner, turning every shared moment into a symphonic serenade of sensuality."
Potential Pitfalls: When Toys Outshine Touch
Oh, honeybuns, while our tantalizing toys can be divine, sometimes the hum can get, well, a touch too thunderous. Ever been so engrossed in a juicy novel that you forgot about the real world? Similarly, there's the teeny risk of our vibrating ventures overshadowing the tender touch of flesh.
Remember, while toys can be titillating, they're the side dish, not the main course. No silicone gadget, no matter how swanky, can replicate the raw warmth, the pulsating heartbeats, and the nuanced caress of human touch. So, balance, my lovebirds, is the key!
Between Pleasure and Pressure: Setting Boundaries in the Bedroom
Introducing toys can be oh-so-exhilarating, but it's crucial to ensure it doesn't brew pressure or insecurities. Maybe one partner's all game for the latest gizmo while the other's clutching the sheets with trepidation.
Setting boundaries isn't about curbing the adventure but ensuring the journey is joyous for both. So, before diving headfirst into that crate of curiosities, have that chat, lay down the ground rules, and ensure both of you are aboard the pleasure train.
Dildo or Dildon't? Gauging What's Good for Both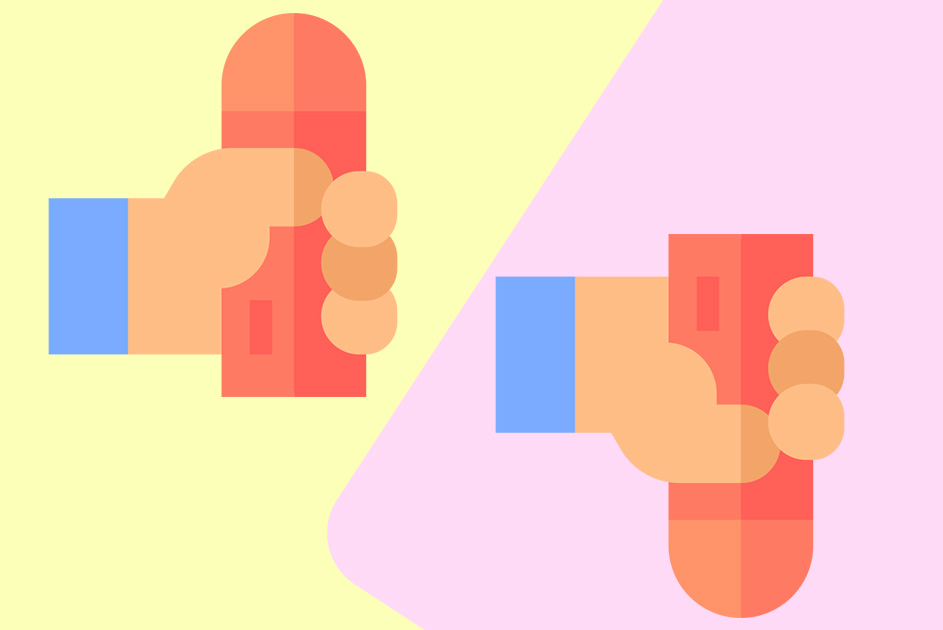 Ah, saucy sirens and passionate pirates, we're navigating some slippery slopes, aren't we? Toys can be tempting. But, honey, they're like spices in a dish. Too little, and you miss the magic; too much, and whoops! – your romantic risotto is way too peppery.
So, when contemplating a new toy, it's not just about what catches your eye (or other parts, wink). It's also about what feels right, fits well, and, most importantly, thrills both. So, before leaping to that alluring anal bead or that captivating cock ring, ask yourselves: is it a 'dildo' or a 'dildon't' for the duo?
Gearing Up Together: Navigating New Additions With Care and Consent
Now, darlings, embarking on the thrilling trek of toy terrain should be a joint jaunt. New toy on the horizon? Take a sensual safari together! Browse, giggle, wonder, debate, and maybe even blush a bit.
Exploring these novelties can be as bonding as using them. But, and this is a big, voluptuous BUT, always ensure both are on the same pleasure page. Consent isn't just sexy; it's essential. And while a surprise can be sizzling, when it comes to new additions, it's better to be in the know. After all, toys are about enhancing, not replacing or pressuring.
In essence, my delightful deviants, integrating toys is like crafting a carnal cocktail: a dash of novelty, a splash of surprise, all blended with understanding and respect. Bottoms up to finding that bewitching balance!
💡 PRO TIP: When it comes to your electrifying ensemble of erotic escapades, storage is your secret weapon against unexpected discoveries and, ahem, embarrassing interruptions. Opt for a dedicated, lockable toy box, subtly shrouded to blend seamlessly with your boudoir decor. Not only does it protect your passionate paraphernalia from prying eyes, but it also preserves their quality, keeping them perky and prepared for every impromptu indulgence. A hidden haven of heavenly hijinks, if you will!
Tales from the Crate: My Go-To's for Couple Play
Well, butter my biscuit and call me a sinner! Let's dive deep into my personal crate of titillations.
For couples, I swear by the 'We-Vibe Chorus' – it's like having a threesome without the awkward morning after. Then, there's the 'Liberator Hipster Sex Pillow' – who knew something so innocent-looking could provoke such wickedly delightful shivers? But always remember, my lusty legends, what rocks my boat might not stir yours. It's all about the personal touch… or buzz!
Bedroom Bloopers: Hilarious Mishaps With Our Favorite Toys
Oh, the tales I could tell! Like that time when my waterproof vibrator decided it wasn't that waterproof in a bubbly bathtub. Or when Scarlett tried out a new suction toy and ended up with a hilarious (and awkward) hickey in a very conspicuous spot. But my favorite? Vlad's remote-control mishap at a party – let's just say someone else's remote synced with his toy, and his partner got quite the surprise jig! We live, we laugh, we learn, and sometimes, we end up with an unplanned climax at a cocktail party.
From Toy Box to Heart Box: Embracing the Adventure With Your Partner
Ah, my lascivious lovebirds, we've journeyed from the raucous recesses of my crate to the tender tales of touch and connection. Remember, toys are like the cherry on top – sweet and enticing, but it's the sundae beneath that truly satiates. So, while we play, prance, and perhaps occasionally face a bedroom blooper, it's the shared giggles, glances, and heartbeats that matter most. Embrace the electric escapades, but cherish the intimate interludes. Here's to intertwining toys with tender ties, making every moment a marvelous medley of mischief and magic!
FAQs
Oh, sugar, "normal" is so passé! Every couple's dance of desire is unique. If toys add that zesty zing, then why not? It's all about mutual pleasure and exploration, after all!
Ah, a delicate dance indeed! It's essential to ensure toys enhance, not overshadow, the intimate connection. Heartfelt chats, ensuring mutual comfort, and taking baby steps can keep that bedroom balance. Remember, it's the shared experience, not the gadget, that's the true magic!
Oh, honey, it's like diving into a buffet of pleasure! Start with something versatile and not too intimidating. Maybe a vibrating ring or a feather tickler. The key? Keep the lines of communication open, and savor the discovery process. Every toy is a new tantalizing tale waiting to be told!