❯
Sex Ed
May/17/2023
644
8 min read
Good Vibes or Goodbyes? The Vibrator Sensitivity Conundrum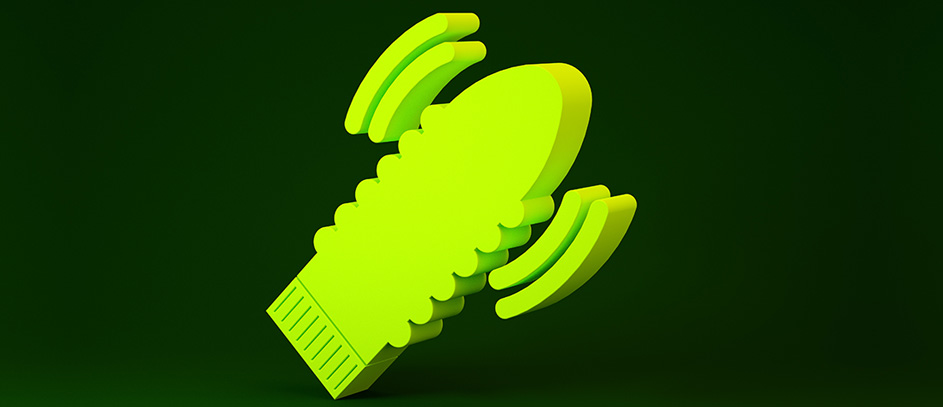 Ladies, gentlemen, and all you sexy beings in between, let's dive into a buzzing topic that keeps some of us awake at night (not just because of the good vibrations): can vibrators decrease sensitivity? I know, I know, we love our toys, but do they love us back? Or are they sneakily conspiring to leave our lovely bits a little less sensitive than before?
Now, I've heard the whispers and seen the raised eyebrows as people ask, "Can vibrators cause a loss of sensitivity?". Well, fear not, my horny comrades! It's time we take a deep, sensual plunge into this titillating tale and uncover the truth about our desensitized clitoris conundrum! So, slide into your comfiest lingerie (or ditch it altogether) and prepare for an orgasmic odyssey into the world of our beloved buzzing bedfellows.
Let's get it on!

A Buzzworthy History: The Rise of Vibrators and Their Sultry Vibrations
You might be shocked to learn that our favorite orgasmic allies didn't begin their journey in the boudoir but in the doctor's office! That's right, vibrators were initially prescribed to "cure" women of their so-called "hysteria" – because, clearly, a good dose of orgasmic bliss was all we needed to calm our frisky nerves!
As these pulsating pleasure machines transitioned from medical marvels to bedside staples, whispers of "Can vibrators decrease sensitivity?" began to echo in hushed tones among the sexually curious. And who could blame them? When faced with such intoxicating power, it's only natural to wonder if our delicate petals might wilt under pressure.
The burning question, "Do vibrators decrease sensitivity?" has tantalized our lustful minds for ages. Some even fret that their trusty vibrator is secretly sabotaging their orgasmic potential! But don't worry, my passionate playmates! Your girl Lola is here to distinguish facts from gossip.
Numb Nether Regions: Unveiling the Source of the Sensitivity Scare
Fasten your garters as we dive into the pulsating heart of the sensitivity scare, stripping away the layers of naughty whispers that leave us questioning, "Can vibrators decrease sensitivity?" Oh, the intrigue and scandal!
Investigating Common Reasons for the Loss of Sensitivity Myth
To expose the steamy truth, we must probe the depths of the common reasons that birthed this tantalizing myth of desensitized pleasure zones. And first on our list: overstimulation. If you're ravaging your treasure trove like a lustful pirate on a booty quest, it's no wonder you're pondering, "Do vibrators decrease sensitivity?"
Honey, temporary clitoral desensitization is a thing. So, if you find yourself a bit numb after a buzzing rendezvous with your vibrator, fear not! A little R&R (rest and rubbing) will have your delicate petals perky and primed for action.
Another saucy misconception is the idea that once you go buzzing, you can never go back. Nonsense! Your body is an erotic playground, with plenty of space for finger-licking fun, tongue-tastic teasing, and a whole lot more.
"Let's shatter these titillating untruths and sashay into our orgasmic escapades with our buzzing BFFs, free from guilt and worry!"
Orgasms and Lab Coats: What Sexy Science Says About Vibrators and Sensitivity
It's time to delve into the titillating realm of sexy science! Don your lab coats (and ditch your undies) as we reveal the sizzling truth behind the question that's been making our beds shake: can vibrators decrease sensitivity?
Mystery Solved – And You Will Like the Results
Now, let's confront that spine-tingling suspicion: is your vibrator ruining your orgasm? Brace yourselves for the climax of our sensual science lesson – your vibrator is innocent!
Arousing research has shown that vibrator use doesn't dampen our delicate senses. (Breathe a sigh of relief!) In fact, studies suggest that it can heighten our carnal cravings and satisfaction, making our bodies even more receptive to touch.
So, do vibrators decrease sensitivity? Not a chance, my pleasure-seeking pals! Our buzzing bedfellows are here to stay. Let's ride those waves of pleasure with confidence and give our trusty vibrators the loving embrace they deserve!
Pain Doesn't Always Equal Gain: Why Do Your Naughty Bits Hurt Sometimes
Now, let's explore what might cause that sensitive clit of yours to become a tad sore after a buzzing session:
Forgetting to lube up that love button – slippery is sexy!
Cranking up the intensity like there's no tomorrow;
Becoming a little too attached to your vibrator (daily marathons, anyone?);
A tantalizing mix of these factors;
A bit of clitoral ouchy doesn't mean your delightful sensations are vanishing or that your trusty vibrator is wreaking havoc on your nerves. A little timeout or dialing down the intensity usually does the trick.
What Is Making Your Clit Sad If It's Not Your Vibrator?
As for the mysterious causes of clitoral or vaginal desensitization, medical conditions, and stressors are more likely culprits than your trusty vibrator. The reasons can be both physical and psychological and might include things like anxiety, stress, autoimmune diseases, diabetes, and menopause.
Vibrator Buffet: Exploring the World of Vibrators and Their Effects on Your Love Buttons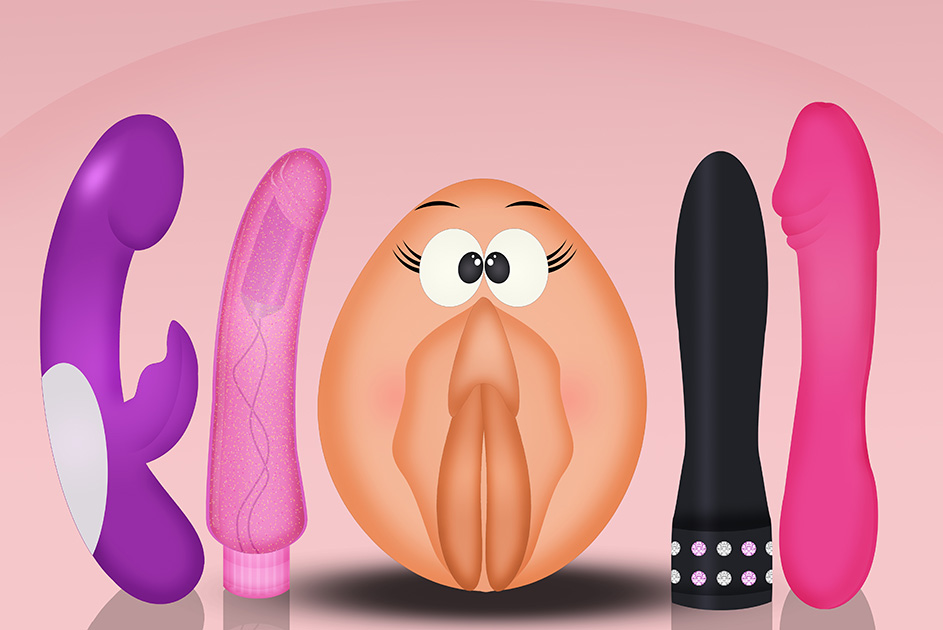 If you're noticing a loss of sensitivity when using your pleasure plaything, why not explore the vast ocean of vibrators? There's a whole world of pleasure waiting for you! So, prepare to salivate over the smorgasbord of vibrators we're about to explore, each with its own unique impact on our oh-so-sensitive spots.
1. Bullet Vibrators
First on the menu: the bite-sized bullet vibrator, a tiny titan that'll have your clitoris singing its praises. Small but fierce, this little firecracker delivers targeted stimulation without dampening your delicate senses.
2. Clit Vibrators
These titillating toys are designed to send shivers down your spine by targeting your most sensitive pleasure zone. And don't worry about sensitivity issues because these buzzing beauties are all about bringing you to new heights of ecstasy without diminishing your precious sensations.
3. Rabbit Vibrators
Next, we have the legendary rabbit vibrator, a dual-stimulation dream that caresses both your clitoris and G-spot for an earth-shattering experience. But don't let its size intimidate you – the rabbit won't leave you numb, just breathless and begging for more.
4. Thrusting Vibrators
The thrusting vibrator is here to satisfy your deepest desires, mimicking the motion of a passionate lover. But despite their mighty abilities, these pulsating playthings won't cause sensitivity issues.
5. Discreet Vibrators
Craving a covert pleasure partner? Allow me to introduce discreet vibrators, your secret weapon for on-the-go indulgence. This camouflaged cutie offers hidden delight without compromising your sensitivity.
6. Double-Penetration Vibrators
Double-penetration vibrators are made to fulfill your wildest fantasies, providing simultaneous stimulation to your front and back doors. And the best part? These versatile vixens won't cause sensitivity problems!
7. G-Spot Vibrators
Get ready to hit the spot, my gorgeous G-spot enthusiasts! These curvaceous vibrators are expertly crafted to seek out your elusive pleasure zone, sending you soaring to orgasmic heights. But fret not, my lovelies, because these tantalizing toys won't leave you desensitized.
8. Wand Vibrators
Finally, the pièce de résistance: the wand vibrator, a majestic maestro that commands waves of deep, rumbly pleasure. You might question, "Can vibrators cause a loss of sensitivity?" with such a powerful plaything. But fear not, as long as you revel in its magic responsibly and heed your body's signals, the wand will leave you spellbound and satisfied. (Wink, wink)
✍️ Lola Lovegood recommends: Let me introduce you to the seductive world of remote-controlled vibrators! These enticing little playmates can be controlled with a remote, allowing you to surrender control to your partner or simply vary the intensity and patterns with ease. By switching up the vibrations and handing over the reins, you'll keep your love buttons guessing and ensure your pleasure stays at an all-time high!
Keeping the Tingle Alive: Tips for Riding the Vibration Wave Without Losing Sensation
Gather 'round, my lascivious lovelies, as we unlock the mysteries of maintaining our delicate senses while dancing the dizzying waltz of vibration! Prepare to indulge in a cornucopia of carnal wisdom, ensuring that you can frolic in orgasmic bliss without sacrificing sensation.
The art of restraint: As intoxicating as it is to spend every sultry second with your quivering companion, moderation is the key to preserving your pleasure. So, tease your body with a tantalizing tango of vibrator play and manual caresses.
A pleasure potpourri: Embrace the excitement of the unknown, experimenting with a kaleidoscope of vibrators, pulse patterns, and titillating techniques. Keep your body guessing, and it'll reward you with an ever-evolving symphony of sensations.
Communication is sexy: Whether you're embarking on a solo pleasure cruise or engaging in a vibrator duet with a partner, let your desires, limits, and concerns flow freely. Sensitivity starts with communication, so speak up and share your erotic musings.
Slip 'n slide: Never underestimate the power of lube. A slick, slippery liaison will keep your erogenous zones eager and ecstatic, ready to savor every delectable quiver.
💡 PRO TIP: For those adventurous souls seeking new ways to enjoy their vibrators without losing sensation, I have a sizzling suggestion: temperature play! Many vibrators are made from materials that can safely be warmed or cooled for an extra sensual experience. Try soaking your toy in warm water or placing it in the fridge for a bit before playtime, and you'll discover a whole new world of shivering pleasure that keeps your body on its toes.
Vibrator Wisdom for Pleasure-Seekers Everywhere
And now, my insatiable orgasm enthusiasts, we've reached the orgasmic apex of our vibrating voyage! With the myth of "can vibrators decrease sensitivity" shattered, we can confidently dance the seductive samba of pleasure without a care in the world. Remember, balance and variety will keep our love buttons on their toes, eager for more.
So, venture forth and conquer the beguiling realm of vibrators, armed with the knowledge that endless ecstasy awaits! Revel in the delights of new toys, scintillating techniques, and titillating experiences – all while celebrating your divine sexuality. To a future brimming with spine-tingling shudders and rapturous reverberations!
FAQs
Oh, honey, I'm glad you asked! The truth is, using a vibrator can't cause a loss of sensitivity as long as you're listening to your body and indulging responsibly. Variety and moderation are essential to keeping the tingle alive, so mix up your playtime with different toys, techniques, and some manual stimulation.
Oh, absolutely, my sensuous explorer! One key is to vary the intensity and location of the vibrations to keep your body guessing. Alternate between direct clitoral stimulation and teasing the surrounding areas. Also, don't forget to use plenty of lube – a well-lubricated session ensures your love buttons stay primed for pleasure.
Welcome to the buzzing world of vibrators, my adventurous newbie! The golden rule is to listen to your body. If you start to notice a decrease in sensation or pleasure, it's time to take a break and give your love buttons a chance to recuperate. Balance your vibrator play with other types of stimulation, and always remember – moderation is key!