❯
Sex Ed
May/19/2023
Last Update: May 22, 2023
529
8 min read
The Sex Myths Hit List: 10 Whoppers Ready for the Bedroom Graveyard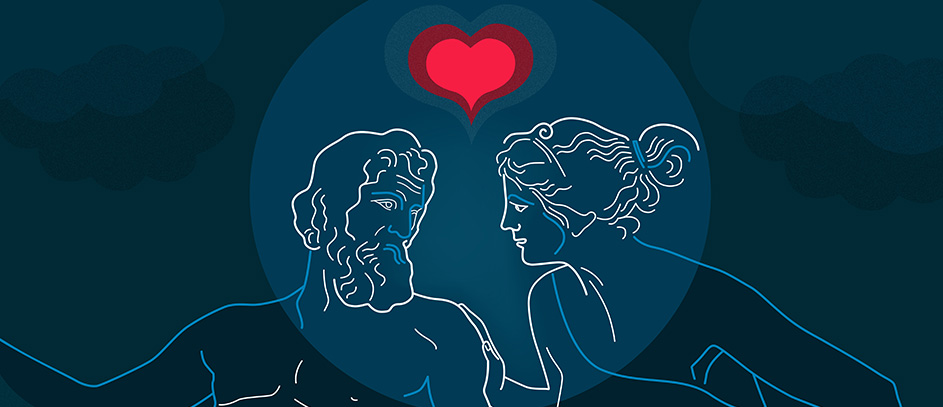 Well, hello there, my deliciously debauched deviants! Welcome to Lola's Myth-Busting Boudoir, where we're about to plunge headfirst into the throbbing heart of sex myths. You may think you're a maestro of mattress mambo but hold onto your panties 'cause there's a whirlwind of wild untruths swirling around just waiting to be debunked. (wink)
In this sexy expose, we'll be stripping down the most stubborn, naughty myths about sex that refuse to croak. These saucy little lies need to hit the road because they're only cockblocking our carnal knowledge. So, let's get ready to undress these titillating tales and reveal the naked truth. I promise, by the time we're done, you'll be a bonafide sexpert, primed to set the record straight and relish in some seriously earth-shattering pleasure.
10 Myths About Sex: Knocking Down Bedroom Bullshit
Myth 1: Everyone Loves Sex
Let's kick off our steamy myth-busting session with one of the most widespread sexual myths: everyone loves sex. Sure, we can all agree that sex has the potential to be a mind-blowing, thigh-quivering rollercoaster ride, but let's not kid ourselves – not everyone's got an insatiable appetite for bedroom gymnastics.
It's high time we throw this misguided belief out the window and acknowledge that sexual desire is as diverse as a box of naughty goodies. From our asexually-inclined friends to the low-libido loungers, there's a whole smorgasbord of carnal cravings to explore. So, let's ditch the cookie-cutter approach and start cherishing and respecting our partners' unique desires and limits.
Myth 2: You Can't Get Pregnant While on Your Period
Let's dive into another one of those steamy myths about sex that are just begging to be debunked: you can't get pregnant while riding the crimson wave. Sure, the odds may be stacked against it, but it's far from a foolproof contraceptive. So, before you go skinny-dipping in risky waters, let's brush up on the saucy science.
Ovulation can be quite the sneaky seductress, popping up at varying times during a woman's cycle, and those persistent little swimmers can survive in the female playground for days on end. This means there's a sneaky window of opportunity for a bun-in-the-oven situation, even amidst the red sea. So, darlings, when the mood strikes during Aunt Flo's visit, remember that suiting up is always the way to go.
Myth 3: You Can't Get Pregnant If You Have Sex Standing Up
Moving on to the next on our list of naughty sex myths: you can't get pregnant if you're getting it on while standing up. Many believe that gravity will swoop in like a superhero, keeping those wily sperm from hitting the bullseye. Alas, my insatiable friends, that's just wishful thinking.
Gravity may be one powerful force, but it's no match for those feisty, goal-driven swimmers. Sperm is like the Energizer Bunny of the reproductive world – they keep going and going, regardless of your acrobatic antics. The cold, hard truth is that fertility isn't picky about positions, whether you're horizontal, vertical, or even doing the tango in mid-air.
So, the next time you and your lover decide to turn your bedroom into a Cirque du Soleil performance, don't forget to suit up. Trust me, gravity won't shield you from a surprise baby shower.
Myth 4: Condoms Make Sex Less Enjoyable
Next from our list of sexual myths on the chopping block is that condoms are like a wet blanket on your romp in the sheets. Many view these little latex lifesavers as killjoys, but I'm here to tell you they can be a one-way ticket to Orgasmville.
Condoms come in a tantalizing smorgasbord of flavors, textures, and even spine-tingling warming or cooling sensations. It's all about dipping your toes (or other parts) into the world of experimentation to find the ultimate glove that satisfies both your lusty cravings and safety needs.
Myth 5: You Can't Get Pregnant Using the Withdrawal Method
Let's tackle another one of those spicy myths about sex that are begging to be exposed: you can't get pregnant if you're a master of the pull-out game. Though "withdrawing" might seem like a no-brainer, easy-peasy solution, it's a far cry from being a baby-free guarantee.
The withdrawal method is about as reliable as a chocolate teapot, with a notorious track record of "oopsie" pregnancies. There's a whole minefield of errors waiting to explode, and even that sneaky pre-ejaculate can be swimming with sperm, turning your bedroom into a high-stakes gamble. Instead of playing Russian roulette with your reproductive future, why not explore foolproof birth control options, like love gloves or hormone-powered baby blockers? So, when the mood strikes, don't roll the dice on your sexy escapades – opt for a more reliable method to keep your passion sizzling and stress-free.
💡 PRO TIP: To make your sexy time even more delicious, I suggest incorporating open communication and a healthy dose of curiosity into your erotic escapades. Discussing your desires, boundaries, and fantasies with your partner(s) can help dispel any lingering sex myths while enhancing intimacy and pleasure. Plus, being curious and open to learning about your partner's unique turn-ons and kinks is a surefire way to keep things fresh and exciting between the sheets. So, let your imagination run wild and keep the conversation flowing darlings!
Myth 6: Oral and Anal Sex Are Safe Alternatives to Vaginal Sex
Let's unwrap another one of the steamy sex myths that have been buzzing about oral and anal sex being the ultimate safe haven compared to vaginal romps. Sure, these frisky frolics may not bake any baby buns, but don't let that fool you – they come with their own risk factors.
Oral and anal escapades can still transmit those pesky infections, so it's crucial to keep it safe and sexy, no matter your preferred flavor of bedroom shenanigans. Suiting up with protection like condoms or dental dams can slash those STI risks, guaranteeing your lustful liaisons stay sizzling and carefree. Just remember, safety should always be your co-pilot, no matter which erotic route you take.
Myth 7: You Can't Get Pregnant the First Time You Have Sex
Time to shatter one of the juiciest sexual myths on the block: you can't get knocked up during your maiden voyage to the land of pleasure. Well, honey buns, it's time to kiss that illusion goodbye because virginity ain't no magic cloak against pregnancy.
The naked truth is, if you're rolling in the hay sans protection – whether it's your inaugural romp or you're a seasoned pro – baby-making is always a possibility. Safe sex is crucial from the starting line, so strap on that protection like condoms or ride the contraceptive wave. Trust me, you don't want your first dance in the sheets to be clouded by panic and sweaty palms. So, discredit that virginity tall tale, and say hello to a world of safe, consensual, and toe-curling delights from day one.
"Let's keep tearing down walls, indulging in our one-of-a-kind sensuality, and celebrating the thrillingly diverse world of human passion."
Myth 8: You Will Always Have Symptoms If You Have an STI
Time to undress yet another one of the saucy myths about sex that are begging for a reality check: if you have an STI, your body will shout it from the rooftops. Well, not exactly. Some STIs are more like sneaky ninjas, silently infiltrating your sexy bits without a peep.
Being in the know is half the battle, so remember that not all STIs come with a flashing neon sign. Regular check-ups and staying sex-savvy are your best defense against these undercover invaders. Don't twiddle your thumbs waiting for symptoms to crash your party – take the reins, get tested, and stay ahead of the game. That way, you can guarantee your bedroom shenanigans stay steamy, satisfying, and gloriously carefree.
Myth 9: Men Think About Sex Every Seven Seconds
Let's strip down one of the most notorious sex myths and give it a good spanking: men have sex on the brain every seven seconds. While it might be a steamy fantasy to imagine guys being perpetually engulfed in sexy thoughts, it's more fiction than fact.
This titillating tall tale only fuels the fire of the insatiable male stereotype, but let's be real – desire is a deliciously complex dance for everyone, no matter the gender. It's high time we toss the stopwatch and appreciate the intricate tapestry of attraction and yearning rather than boiling it down to a sexy countdown. So, let's celebrate the kaleidoscope of human sensuality and kick this saucy myth to the curb, shall we?
Myth 10: Women Take Longer to Get Turned on Than Men
Time to undress our final sex myth that's begging for a reality slap: women are like slow cookers when it comes to getting hot and bothered, while men are like microwaves. Darling, arousal is a dish best served à la carte, tailored to each individual's taste.
Peeling off the layers of this tantalizing myth reveals that sexual response is an array of flavors with no one-size-fits-all recipe. Let's celebrate the unique sizzle of each person's erotic appetite and throw out the idea that arousal is a one-track race.
✍️ Lola Lovegood recommends: If you are looking to further debunk sex myths and unlock a world of uninhibited pleasure, I highly recommend grabbing a copy of Come As You Are by Emily Nagoski. This sizzling book is a treasure trove of information on the fascinating complexity of human sexuality, and it will help you embrace your unique desires and ditch those pesky myths once and for all. Trust me, it is a must-read for anyone seeking to spice up their love life and gain a deeper understanding of their sensuality.
Busting Out of the Sex Myth Straitjacket
As we wave goodbye to the steamy but misguided land of sex myths, remember that stripping away these fantasies paves the way for a more genuine and delectable romp between the sheets. (wink)
By giving these saucy myths the boot, we're empowering ourselves and our playmates to frolic in our desires without the shackles of outdated and naughty-but-not-nice stereotypes. Together, we'll make the pleasure playground a more inviting and scrumptious place for all.
FAQs
Oh, honey, that's another myth that needs to be debunked! Scientific studies show that sex before a competition has little to no impact on athletic performance. Just make sure you get enough rest, and you'll be good to go!
While these delicious treats might put you in the mood, there's no solid evidence to prove that aphrodisiac foods have a direct impact on sexual desire. But hey, indulging in a little pleasure never hurts, right?
Sweeties, that's a big, fat myth! The vagina is a muscle that can expand and contract so it doesn't become loose from frequent sex. So, feel free to enjoy yourself as much as you want without any worries!