❯
Sex Ed
May/22/2023
Last Update: May 22, 2023
523
8 min read
Small Tools, Big Results: 5 Positions to Maximize Pleasure with Male Sex Toys!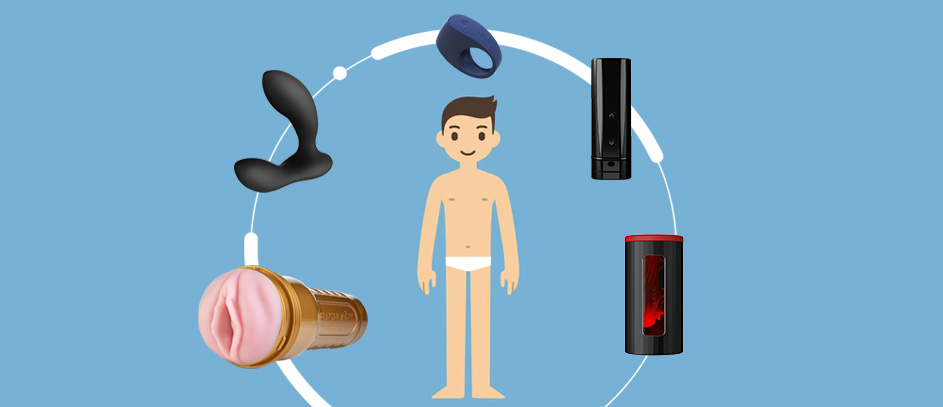 Hello, sexy sinners! Your diminutive dynamo, Vlad the Not-Impaler, is here to lift the lid on some spicy secrets for your pants parties. This time around, I've set my sights on positions for using male sex toys.
Now, you might be chuckling, "Vlad, isn't your little soldier a bit too… little for the grand battlefield of sex toys?". To which I respond, "Absolutely, but remember, it's not the size of the wand, it's the magic that it makes!".
My buddy Richard, the legend of Mr. Turbodick, might raise an eyebrow at my petite pecker, but I've got some sneaky maneuvers that would make even him blush. Because even a mini-champ like me can make those sinful toys dance to my tune!
5 Tried and Tested Positions for Using Male Sex Toys
"Get ready for a wild romp as we dive, dip, and twist into the pleasure-pumped world of positions that'll rock your socks off."
Position 1: Ride 'Em Cowboy: The Classic on Top!
One of the top positions for using sex toys for guys, especially for the little generals, is getting your cowboy groove on. Picture this. You're straddling your partner like a pint-sized bronco rider. You might imagine my micro-missile could vanish in the tangle, but hold your horses because that's when the real fireworks begin!
Get yourself a turbo-charged cock ring – it'll turn your mini-missile into a pleasure-seeking rocket. With this fun-size wonder hugging your wee willy, you'll not only ride the waves of delicious vibrations, but your partner will also get a taste of the buzzing bliss with each and every thrust.
So, giddy up, my boys! With the right arsenal and spirit, even the petite peckers among us can rule the raunchy rodeo of rapture!
💡 PRO TIP: Now, here's a pro tip from your favorite not-so-well-endowed sex guru: Never underestimate the power of lube! Whether you're flying solo or with a co-pilot, good-quality lube can enhance the sensation and make your journey smoother. Plus, it makes clean-up a breeze. Just remember, always choose a lube that is safe to use with your toy's material.
Position 2: The Not-So-Missionary Missionary!
Alright, let's take a detour to the land of classics: the "Not-So-Missionary Missionary". You might be wondering, "Vlad, how can you spice up the missionary?". Well, my chums, even an old dog can learn new tricks!
One of the top positions for using male sex toys, particularly for the micro-marvels crew, is the missionary with a naughty twist. Imagine this. You're on top, old-school missionary style, but with a raunchy revamp. Instead of solely relying on your petite pecker, introduce a perineum massager into the love game.
This unassuming gadget, tucked snugly between your bum and your boys, sends waves of pleasure right to your P-spot! Not only does this give your little lad an extra helping hand, but it also opens up a new dimension of ecstasy for your partner as they feel the rhythm of your pulsating pleasure. So, even with a teeny torpedo, you can make the Earth move!
Position 3: Reciprocity Rocks: The Ultimate 69
One of the steamiest positions for using male sex toys, particularly for the petite pecker posse, is the tit-for-tat tease. Here's the scenario: your partner is working wonders on your wee willy with a male masturbator while you're sending her to the stars with a vibrator or a clit massager.
This means both of you are in for a rollercoaster ride! Not only does this give your mini-missile a red-carpet experience, but it also promises your partner a first-class journey to jubilation junction. So, even with a small soldier, you can launch a love rocket!
Position 4: Slide and Glide: The Sideways Shuffle!
One of the most thrilling positions for using male sex toys, particularly for the small-sized pecker patrol, is the sideways shuffle. Here's the drill: you and your partner are spooning sideways while your wee willy is getting a grand promotion from a penis pump.
This means you're not only slipping and sliding into the seventh heaven, but your partner also gets a VIP pass to the pleasure parade. Not only does this give your missile a colossal kick, but it also sets your partner's desires on fire. So, even with mini manhood, you can make maxi maneuvers!
Position 5: Doggy with a Twist: When Your Tushy Plays the Game!
One of the most tantalizing positions for using sex toys for guys is the doggy style – but with an extra dash of daring. Imagine this: you're taking the reins, traditional doggy style, but this time, both your and your partner's back holes are getting in on the action!
With the help of a butt plug for you and anal beads for your partner, your little buddy isn't the only star of the show. These pleasure props tickle your and your partner's secret spots, sending shivers of pleasure rippling through your bodies. Not only does this jazz up the good old doggy style, but it also rockets you both to orgasmic orbits!
✍️ Vlad the Not-Impaler recommends: I've got a few personal favorites I've grown to love and, dare I say, become rather attached to. For the solo player, nothing can beat the Tenga Flip Zero for compactness and versatility. It's like a magic trick for your dick! The Fantasy X-Tensions is another must-have for any small-dick superhero. It's just right for those of us who aren't packing a monster in our pants.
Now, for a recommendation from the other end of the spectrum, Richard (or as we like to call him, Mr. Turbo) swears by the Handy. He claims it's like piloting his own personal space shuttle to Pleasureville.
The Ladies' Lounge: Best Tips and Positions for Using Male Sex Toys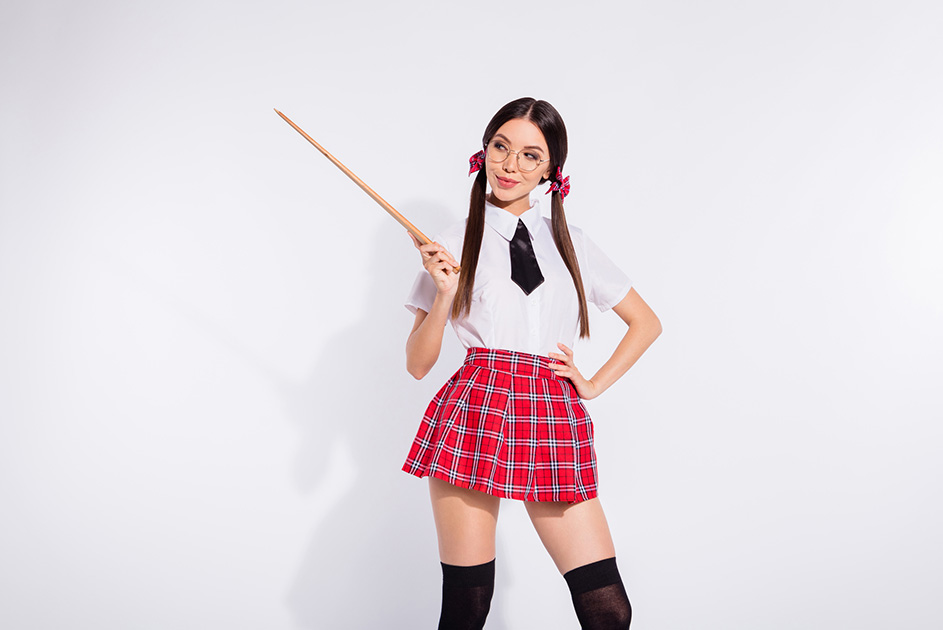 Hey there, my fearless femmes! Step into the "Ladies' Lounge!". This is where we're going to unmask the naughty secrets of positions for using sex toys for guys.
So, strap on your learning hats, ladies. We're about to plunge into the pulsating realms of pleasure!
1. Stroking Into Ecstasy: Mastering the Art of the Toy-Supported Hand Job
Your hand isn't just for holding his: it's your magic wand, your pleasure scepter, and with the right maneuvers, it can make his little soldier stand at full attention. However, bringing strokers and male masturbators into play can skyrocket the ordinary hand job into the stratosphere of pleasure.
Try the 'queen-on-top' position where your main man lies back, and you reign supreme. With these positions for using male sex toys and the right gadgets, you'll make his pecker feel like the grandest of grand!
2. Blow His Mind: Oral Delights Boosted by Toys
Toys like Fleshlights can add a delightful twist to your oral play, turning a good blowjob into a mind-blowing one. Think of the Fleshlight as the trusty sidekick to your super-powered mouth, conjuring electrifying sensations he's never felt before.
Take on the 'kneesy does it' position where he's lounging like a lord, and you're his devoted subject on bended knee. This is among the star-studded positions for using male sex toys, letting you rule the roost while offering him a visual feast he won't soon forget!
3. Balls in Your Court: The Wonders of Ball Stretchers
Don't let the name scare you; these naughty nuggets are your tickets to the pleasure galaxy.
Slip on a ball stretcher by hugging it around the top of his sack to create a delightful tugging sensation. Test out the 'rear admirer' position where he's the statue, and you're the adoring fan from behind. These positions for using sex toys for guys can morph a run-of-the-mill romp into a rocket ride of rapture!
4. Ride Him Right: Taking Control with Toys
Grabbing the reins isn't just about calling the shots; it's your chance to wield male sex toys and sprinkle some naughty fairy dust on your love life. So, bring in a vibrating cock ring during the 'wild-west cowgirl' position. This tops the list of positions for using male sex toys, giving you the power to set the rhythm and plumb the depths, all while treating him to a vibrating voyage he'll be daydreaming about for days!
5. Delight for Two: Couple's Toys for Dual Joy
These magical marvels are all about the reciprocal rapture, which, trust your pal Vlad, can be a dynamite-filled joyride for everyone on board. Consider a couple's vibrator, for instance, which can be relished in an array of positions.
The 'snuggle-up spooning' position is a fantastic one to experiment with. In this setup, you both get to sample the exhilarating hum while preserving that gooey, romantic bond. Let's be real: there's nothing that hits the spot quite like a synchronized climax to round off an unforgettable night!
Size Doesn't Matter, But Attitude Does!
Well, my friends, we've traversed the tantalizing terrain of positions for using male sex toys, and what a whirlwind it's been! We've unmasked the myth that size is king; instead, attitude wears the crown in this game.
Whether you're stroking, slurping, stretching, straddling, or sharing, the right frame of mind coupled with a dash of daring can catapult your pleasure prowess to new heights. Remember, it's not the size of the boat, it's the motion in the ocean. So grab those toys, and let's turn up the heat on playtime!
FAQs
Excellent question, amigo! The vast majority of these toys are designed to accommodate all sizes. And don't forget, as your local 'small member' expert, I make it my mission to find and review toys that work brilliantly for the less endowed amongst us!
The beauty of this is experimentation. No two couples are the same, and what may work for one may not for another. So, try them all out, mix and match, and find what hits the right notes for you both. Remember, it's all about the journey, not the destination!
Oh, absolutely! These toys aren't just for couples. Many of these positions and toys can be adapted for some quality 'me time.' After all, knowing how to pleasure yourself is the first step to pleasuring others, right?
A top-notch question, pal! Keeping your toys clean is crucial for your health and the longevity of the toys. Most toys can be cleaned with warm water and mild soap, but always check the manufacturer's instructions. And remember, store them in a cool, dry place!